Busting anti-queer bias in text prediction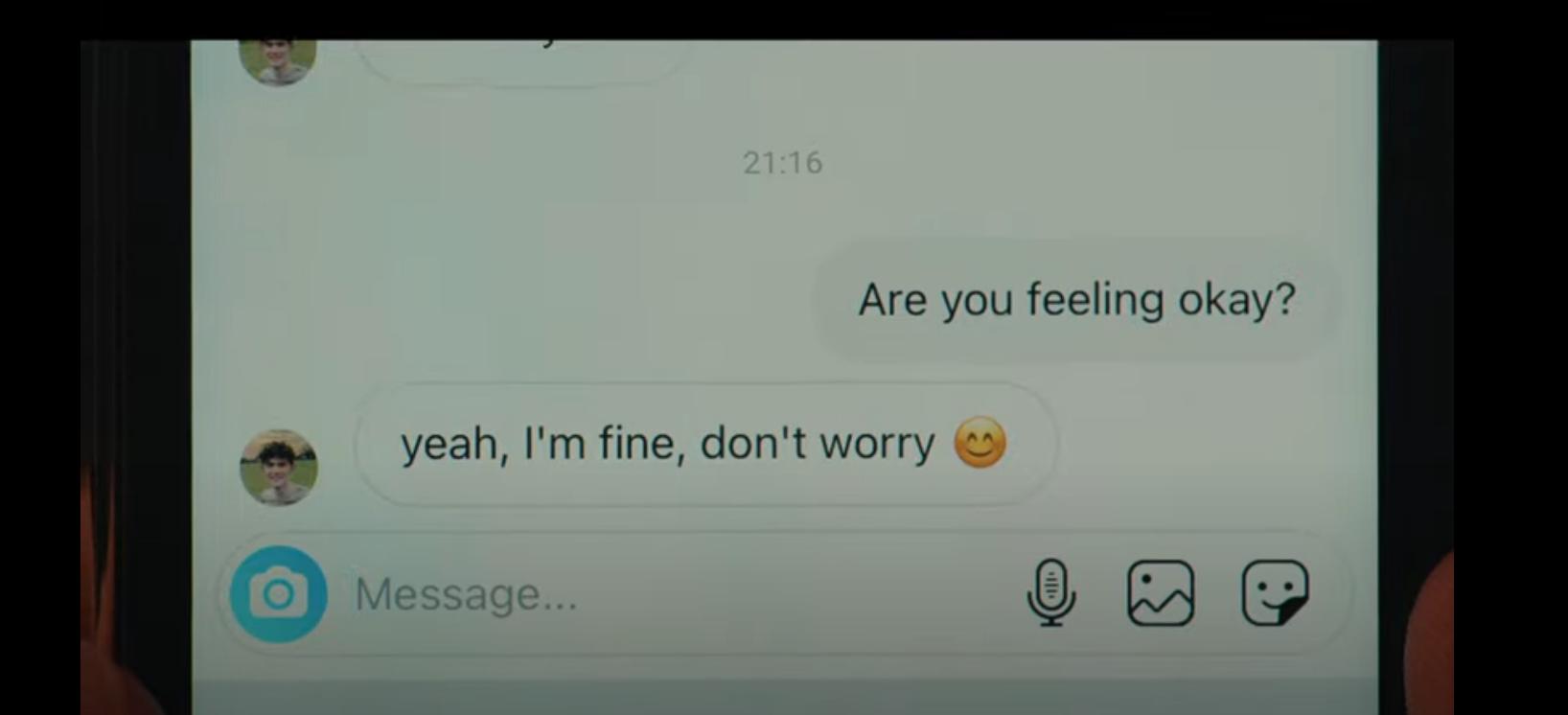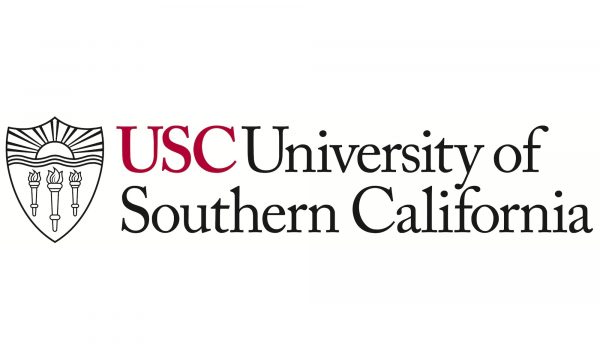 By Lillian Goodwin | LOS ANGELES – Modern text prediction is far from perfect — take, for instance, when a search query suggests something completely different from your intention. But the trouble doesn't end at inaccuracy. Text prediction can also be extremely exclusive or biased when it comes to predicting results related to marginalized communities.
A team of researchers from the USC Viterbi School of Engineering Information Sciences Institute and the USC Annenberg School for Communication and Journalism, led by Katy Felkner, a USC Viterbi Ph.D. in computer science student and National Science Foundation Graduate Research Fellowship recipient, has developed a system to quantify and fix anti-queer bias in the artificial intelligence behind text prediction.
The project, presented by Felkner at the Queer in AI workshop at the North American Chapter of the Association for Computational Linguistics (NAACL) conference in July, looks at both detecting and reducing anti-queer bias in a large language model, which is used in everything from search bars to language translation systems.
The large language model, or LLM, is the "brain" behind the text prediction that pops up when we type something in a search bar—an artificial intelligence that "completes" sentences by predicting the most likely string of words that follows a given prompt.
However, LLMs must first be "trained" by being fed millions of examples of pre-written content so that they can learn what sentences typically look like. Like an energetic toddler, the LLM repeats what it hears, and what it hears can be heteronormative or even overtly discriminatory.
"Most LLMs are trained on huge amounts of data that's crawled from the internet," Felkner said. "They're going to pick up every kind of social bias that you can imagine is out there on the web."
FEW WORDS, BIG EFFECT
The project found that a popular LLM called BERT showed significant homophobic bias. This bias is measured through Felkner's benchmark, which compares the likelihood that the LLM predicts heteronormative sentences versus sentences that include a queer relationship.
"A heteronormative output is something like 'James held hands with Mary,' versus 'James held hands with Tom,'" said Felkner. "Both are valid sentences, but the issue is that, across a wide variety of contexts, the model prefers the heteronormative output."
While the difference is just a few words, the effect is far from small.
Predicted outputs that talk about queer people in stereotypical ways can enforce users' biases, and the model's lack of 'experience' with queer voices can result in it looking at queer language as obscene.
"A persistent issue for queer people is that a lot of times, the words that we use to describe ourselves, or slurs that have been reclaimed, are still considered obscene or overly sexual," said Felkner, who is also the graduate representative for Queers in Engineering, Science and Technology (QuEST) chapter of Out in STEM at USC.
"If a model routinely flags these words, and these posts are then taken down from the platforms or forums they're on, you're silencing the queer community."
COMMUNITY INPUT
To tackle this problem, Felkner gave BERT a tune-up by feeding it Tweets and news articles containing LGBT+ keywords. This content used to "train" BERT came from two separate databases of Felkner's own creation, called QueerTwitter and QueerNews.
Although language processing requires extremely large amounts of data—the QueerTwitter database contained over 2.3 million Tweets—she took care to single out hashtags that were being used primarily by queer and trans people, such as #TransRightsareHumanRights.
As the model was exposed to different perspectives and communities, it became more familiar with queer language and issues. As a result, it was more likely to represent them in its predictions.
After being trained with the new, more inclusive data, the model showed significantly less bias. The tweets from QueerTwitter proved the most effective of the two databases, reducing the prevalence of heteronormative results to almost half of all predictions.
"I think QueerTwitter's results being more effective than QueerNews speaks to the importance of direct community involvement, and that queer and trans voices — and the data from their communities — is going to be the most valuable in designing a technology that won't harm them," Felkner said. "We were excited about this finding because it's empirical proof of that intuition people already hold: that these communities should have an input in how technology is designed."
Going forward, the project will look to address bias that affects specific parts of the LGBT+ community, using more refined and targeted sets of data and more customized prompts for the model to work with — such as tackling harmful stereotypes around lesbians. Long term, Felkner hopes the project can be used to train other LLMs, help researchers test the fairness of their natural language processing, or even uncover completely new biases.
"We're dealing with how to fight against the tide of biased data to get an understanding of what 'unfair' looks like and how to test for and correct it, which is a problem both in general and for subcultures that we don't even know about," said Jonathan May, USC Viterbi research associate professor of computer science, Felkner's advisor and study co-author. "There's a lot of great ways to extend the work that Katy is doing."
*******************

The preceding article was previously published by the University of Southern California's Viterbi School of Engineering and is republished by permission.
Moms for Liberty hiding behind front groups targeting schools
Moms for Liberty's Book Look & Book Looks are facilitating the book banning process as they gut public school libraries


By Olivia Little | WASHINGTON – As we enter Banned Books Week 2022, a new movement to gut public school libraries is sweeping the nation, with far-right "parental rights" group Moms for Liberty and two pro-censorship organizations — Book Look and Book Looks — at the forefront.
Moms for Liberty's book banning campaign is growing in both size and intensity, with a clear strategy: manufacture moral panic in your community to pressure public schools into removing titles with LGBTQ themes or discussions of racism in American history. With the help of Book Look and Book Looks, it's been increasingly successful.
With over 200 chapters, Moms for Liberty has become the largest driver of the nationwide book banning crusade, which has led to harassment and threats against public school teachers, librarians, and education officials. Moms for Liberty chapters have challenged Martin Luther King Jr. and the March to Washington because of "photographs of political violence" and Ruby Bridges Goes to School because of "racist remarks," among other objections. Moms for Liberty is also a vocally anti-LGBTQ organization and has advocated for trans bathroom bans in public schools.
Now, Media Matters has obtained documentation showing that Moms for Liberty has created "Books/Library Director" chapter positions that would be responsible for surveying and evaluating library book lists and challenging them within local school districts. These positions would allow each individual chapter to have a member organizing the gutting of public school libraries. One chapter has already started a "book review committee" and encouraged parents to go to their child's public school open house and take pictures of books in the library containing "material most of us would not want our kids reading."
Media Matters has also uncovered evidence that Moms for Liberty chapters "have teamed up" with Book Look and Book Looks, which appear to be distinct entities that are crowdsourcing parents' book reviews and using them as justification for literature bans in public schools. And while the two organizations are separate, they use nearly the same book rating system, have overlapping book reviews, and operate in a seemingly identical manner.
Book Look and Book Looks both collect reports to expedite the process of challenging books, helping conservative activists organize campaigns around parents' outrage and demand a book's removal without even reading it. Anonymous volunteers create reports by documenting examples of profane or inappropriate content with their corresponding page number, which are then packaged into "easy to understand book content reviews centered around objectionable content." Books are given a rating on a scale from zero to five, with zero being "appropriate for all audiences" and five being "might be arrested for reading at school board meetings."
The rating system allows heavily biased right-wing reviewers to disguise themselves as objective arbiters. For example, a Book Looks report about Alison Bechdel's Fun Home — an award-winning graphic novel about the author's "journey from childhood to college student to adult in relation to both her identity as a lesbian and her dynamic with her family, particularly her father who is a closeted gay man" — cites the depiction of "alternative sexualities" and "alternative gender ideologies" among other justifications for why it should be removed from school libraries. It was given a four rating: "Not for minors."
In addition to rating books, sharing out-of-context quotes on Facebook of "objectionable" books is another part of the groups' broader strategy that they say "gathers attention" on social media and "gets people engaged with outrage." Individuals are also encouraged to send school boards snippets of the most objectionable books and attend board meetings to "ask publicly about progress," or, "if you have brave volunteers, attempt to read some passages from these books and ask if the board thinks this is OK for minors. Let them stand behind this material and own it if they are not working to get rid of it."
Notably, Book Look's website directs parents to links about the anti-LGBTQ "grooming" smear and articles about Moms for Liberty "fighting against porn" in schools; it also provides users with anti-trans memes to spread on social media. Some of the group's infographics push back against the accusation that Book Look and Moms for Liberty encourage banning books, claiming that they "support the process of challenging and removing books in school libraries" and establishing "book boundaries" — which they argue is distinct from "the banning of books." (It's not.)
There is a clear electoral initiative in this strategy, as the last point on Book Look's plan of action is to "vote them [school board members] out next election if they refuse to work on this issue." Taking over school boards has been a key strategy of Moms for Liberty since its inception, and it's no surprise that the group's efforts are accelerating as the midterms approach.
In addition to overlapping strategies, there is an undeniable connection between Moms for Liberty and these two organizations. Book Look was originally formed as the Moms for Liberty Library Book Committee, and while Book Looks claims to be unaffiliated with Moms for Liberty, Book Riot uncovered that the organization was actually spearheaded by a Moms for Liberty member. Book Looks also uses the same rating system that was shared on the Moms For Liberty Brevard County public Facebook page one month before the group formally began.
Even though the organizations are clearly tied, they have successfully duped reporters. The Washington Post extensively reported on Book Look and Book Looks without mentioning their close affiliation with Moms for Liberty (although the piece did quote the chair of a local Moms for Liberty chapter praising the group's efforts to "prevent children from encountering sexually explicit material"). MIT's Technology Review did the same.
Moms for Liberty has positioned itself at the center of the book banning movement to whitewash American history and push an anti-LGBTQ agenda while placing right-wing propaganda in school libraries instead. And it is using the cover of supposed parent reviews to advance this right-wing campaign, intentionally stoking outrage and encouraging distrust in public schools.
********************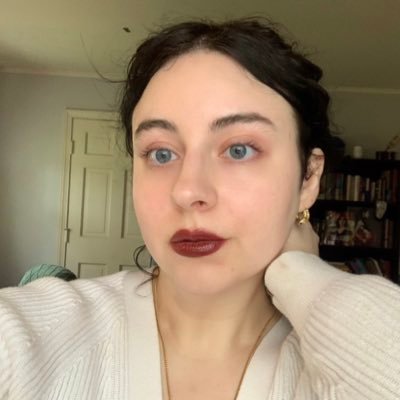 Olivia Little is a researcher at Media Matters. She holds a bachelor's degree in law and public policy from Indiana University. Olivia previously worked as a research associate for Sen. Bernie Sanders' 2020 presidential campaign.
The preceding article was previously published by Media Matters for America and is republished with permission.
Bisexual employees are less likely to be out at work
Cisgender bisexual and gay men often report higher rates of unfair treatment at work compared to lesbian and bisexual women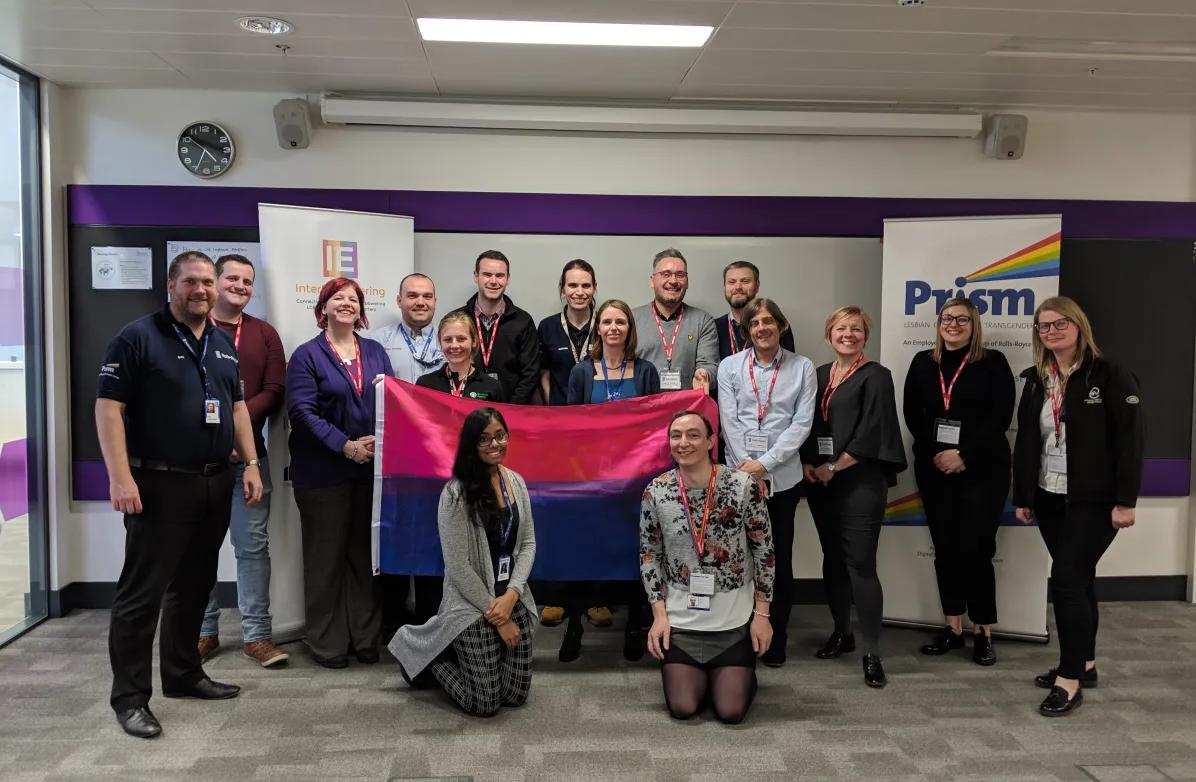 LOS ANGELES – A new study by the Williams Institute at UCLA School shows that cisgender bisexual employees are less likely to be open about their sexual orientation at work than cisgender gay and lesbian employees.
Only about one-third (36%) of cisgender bisexual employees were out to their supervisors, compared to three-quarters (75%) of cisgender gay men and lesbians.
While bisexual employees overall are significantly less likely to report experiencing discrimination and harassment in the workplace than gay and lesbian employees, that difference disappears when looking at the experiences of employees who are open about being LGB at work.
One-quarter (24%) of all cisgender bisexual employees reported experiencing discrimination at work—including being fired or not hired—because of their sexual orientation, compared to 34% of all cisgender gay and lesbian workers. However, when looking at "out" LGB employees, similar proportions of bisexual employees (33%) and gay and lesbian employees (37%) reported experiencing workplace discrimination.
Experiences of discrimination and harassment among out workers differ by gender. Sixty percent of cisgender bisexual men who are out at work experienced verbal, physical, or sexual harassment compared to 38% of out bisexual women and 33% of out lesbians. Out gay men experienced similar levels of harassment as out bisexual men.
Using survey data collected in May 2021 from 935 LGBT adults in the workforce, researchers examined the workplace experiences of cisgender bisexual adults compared to cisgender lesbians and gay men. Workplace experiences of transgender employees were analyzed in a 2021 report.
"The higher rates of concealing their sexual minority identity among bisexual employees may mask the extent to which they experience unfair treatment based on their sexual orientation," said lead author Christy Mallory, Legal Director at the Williams Institute. "It is vital that policymakers, employers, and researchers take a nuanced approach to understanding and addressing sexual orientation and gender identity discrimination in the workplace to meet the unique needs of these communities."
KEY FINDINGS

Concealing LGB Identity
One in five (19%) cisgender bisexual employees reported being out to all of their coworkers, compared to half (50%) of cisgender lesbians and gay men.
Discrimination
Among all cisgender LGB employees, bisexual employees were significantly less likely than gay and lesbian employees to report experiencing discrimination at work including being fired or not hired at some point in their lives (24% v. 34%).
Among only cisgender LGB employees who were out at work, similar proportions reported experiencing discrimination: 33% of bisexual employees and 37% of gay and lesbian employees reported experiencing workplace discrimination.
Out gay and bisexual men were more likely to experience employment discrimination than out lesbians and bisexual women: 46% of out bisexual men and 43% of out gay men reported having been fired or not being hired because of their LGB status. In contrast, about one-quarter of out lesbians (25%) and out bisexual women (27%) reported similar experiences.
Harassment
Among all cisgender LGB employees, 34% of bisexual employees and 42% of gay and lesbian employees reported experiencing at least one type of harassment (verbal, physical, or sexual) in the workplace at some point in their lives.
Among only cisgender LGB employees who were out at work, 60% of out bisexual men reported one form of harassment (verbal, physical, or sexual), compared to 38% of bisexual women and 33% of out lesbians.
Retention
Among only cisgender LGB employees who were out at work, 58% of bisexual men and 50% of gay men said they had left a job because of unfair treatment compared to 35% of lesbians and 29% of bisexual women.
200,000+ transgender voters could face barriers in 2022 midterms
64,800 transgender adults reside in states with the strictest forms of voter ID laws and could potentially be disenfranchised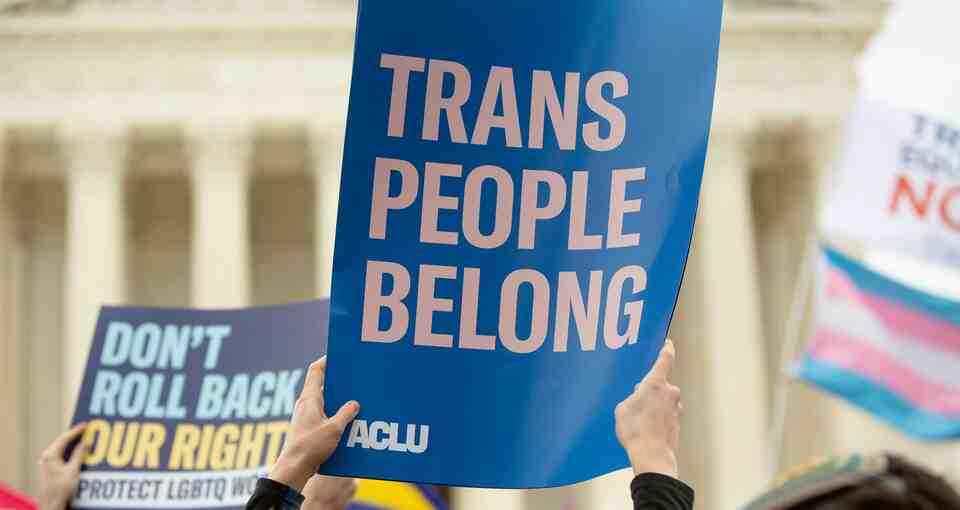 LOS ANGELES – An estimated 878,300 transgender adults will be eligible to vote in the 2022 midterm elections, according to a new report by the Williams Institute at UCLA School of Law. Approximately 203,700 of them could have problems voting at the polls because they do not have an ID that correctly reflects their name and/or gender.
Approximately 64,800 of these transgender adults reside in states with the strictest forms of voter ID laws and could potentially be disenfranchised.
 
In the U.S., 35 states have voter ID laws that require people to provide some form of identification to vote. Eight states with the strictest voter ID laws—Alabama, Arkansas, Georgia, Indiana, Kansas, Mississippi, Tennessee, and Wisconsin—require people to show a government-issued photo ID, such as a driver's license, U.S. passport, or military ID to vote using a regular ballot.
Voter registration requirements and voter ID laws may present a challenge for transgender people who do not have accurate identification.
 
"The requirements for updating the name and gender on official IDs vary widely across states, and the process can be complex and costly," said lead author Kathryn O'Neill, Policy Analyst at the Williams Institute. "Transgender voters who live in states that require an ID to vote may face scrutiny or be turned away at the polls."
 
Transgender people of color, young adults, students, people with low incomes, those experiencing homelessness, and people with disabilities are more likely to not have accurate IDs for voting.
 
"Voter ID laws may create barriers to voting for substantial numbers of voting-eligible transgender people, which is particularly notable in elections that are decided by a few votes," said co-author Jody L. Herman, Senior Scholar of Public Policy at the Williams Institute. "States should take steps to improve access to voting for transgender people by changing voter ID laws, making the process of obtaining accurate IDs simpler and more affordable, training poll workers, and reducing barriers to voting more broadly."