Florida prohibits Medicaid reimbursement for trans healthcare
Lambda Legal tells the LA Blade its "exploring all possible avenues for challenging this discriminatory rulemaking"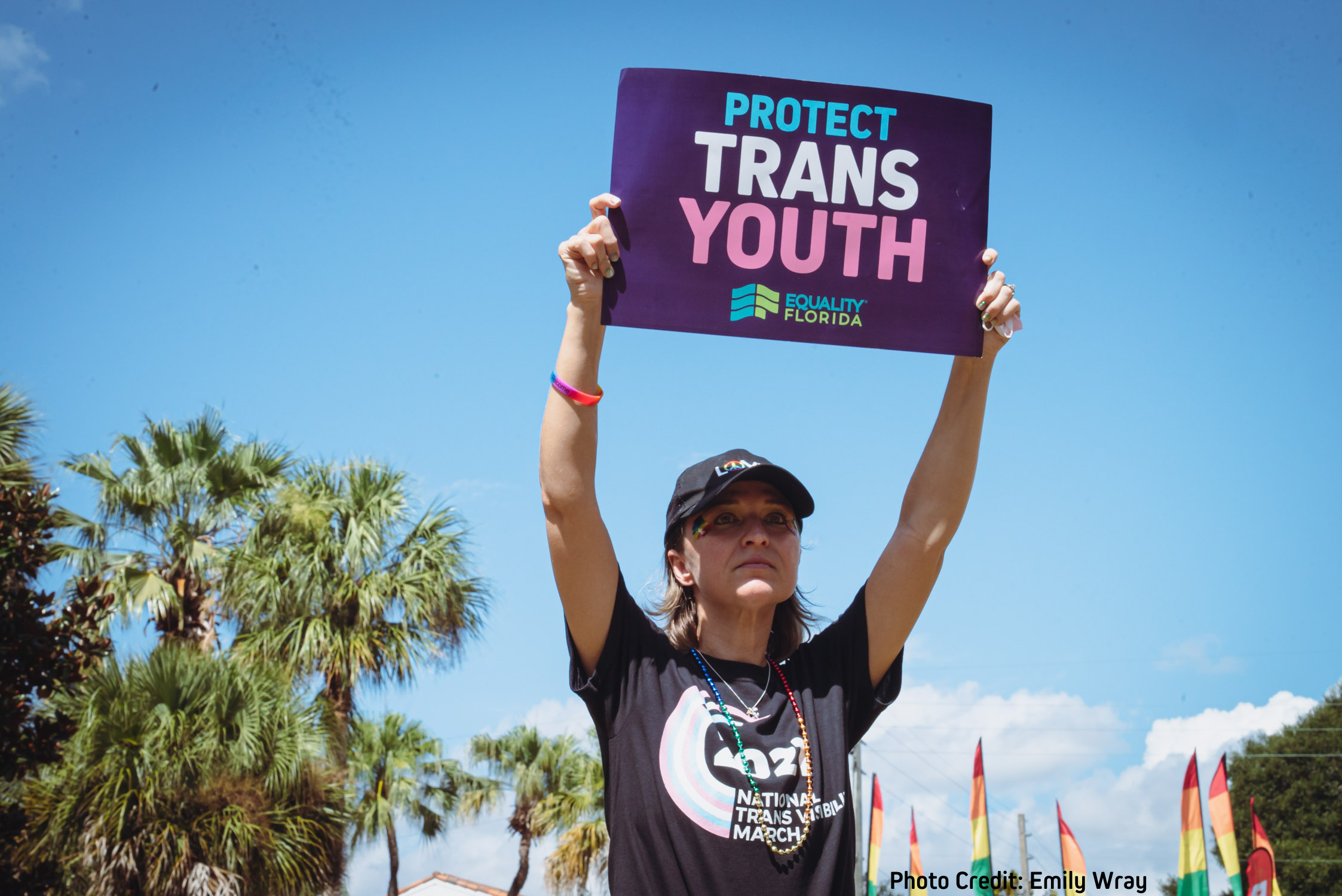 TALLAHASSEE – On Thursday, Florida officially joined the roster of conservative states whose Medicaid programs carve out coverage exemptions for transgender related healthcare, including gender-affirming therapies for young people.
Against the guidance of mainstream medical opinion, the state's Agency for Health Care Administration (AHCA) ratified new rules prohibiting taxpayer reimbursement for puberty blockers, hormone therapies, or surgical procedures to treat gender dysphoria.
"We are exploring all possible avenues for challenging this discriminatory rulemaking," wrote Carl Charles, senior attorney at Lambda Legal, in an emailed statement to The Los Angeles Blade. "Lambda Legal has secured victories on this issue in other states such as Alaska (Being v. Crum), and just this month in our case, Fain v. Crouch, in West Virginia."
The American Academy of Pediatrics (AAP) and its Florida Chapter (FCAAP) wrote in an emailed statement to The Blade that they were "disheartened" by AHCA's finalization of rules blocking Medicaid coverage for gender affirming care:
"The state's interference with the physician-patient relationship and its prohibition of this vital care will negatively impact Floridians who are trying to live their lives as their true, healthiest selves. As pediatricians, our only goal is to work with families and provide our patients with the best evidence-based care possible. When necessary and appropriate, that includes gender-affirming care. The AAP and FCAAP will continue to stand up in support of all young people, including those who are transgender."
The U.S. Centers for Medicare and Medicaid Services did not return a request for comment in time for publication. The U.S. Department of Health and Human Services did not immediately respond to a request for comment.
Also on Thursday, Florida's AHCA inaccurately accused HHS and the AAP of misleading the public about the safety of transgender related healthcare, though it was not the first time the state's health agency has butted up against its federal counterparts and associations of medical practitioners.
AHCA previously issued a bulletin in April that prompted rebukes from groups including the Endocrine Society, which accused AHCA of spreading misinformation about healthcare treatments for transgender people, including youth. The bulletin's contents also conflicted with official positions on these matters held by HHS.
A coalition of legal advocacy organizations including Lambda Legal immediately condemned the AHCA's latest move in a joint statement Thursday, writing: "Ignoring thousands of public comments and expert testimony, Florida's AHCA has finalized a rule that will deny Medicaid coverage for all medically necessary gender-affirming care for both youth and adults. This discriminatory and medically unsound rule will take effect on August 21, 2022, putting transgender people in jeopardy of losing access to critical gender-affirming health care services."
The statement also took aim at Florida Gov. Ron DeSantis: "AHCA's actions, at the behest of Governor DeSantis and his political appointees, are morally and legally wrong as well as medically and scientifically unsound. This rule represents a dangerous escalation in Governor DeSantis's political zeal to persecute LGBTQ+ people in Florida, and particularly transgender youth."
The Movement Advancement Project publishes a chart tracking state-by-state Medicaid coverage for transgender-related care, which is a patchwork of different exemptions and carveouts that generally maps onto the extent to which each leans conservative.
Much like with other public health insurance programs like state employee health plans, discriminatory state Medicaid programs have often been the subject of litigation challenging them, in lawsuits that are often successful.
Nikole Parker, Equality Florida's Director of Transgender Equality in an emailed statement said:
"Just over one week from today, Florida's Agency for Health Care Administration, at the behest of Governor DeSantis, plans to strip thousands of vulnerable Floridians of their health care. Transgender people have been accessing gender-affirming care through Medicaid for years. That care is now being shut off by a state agency that has been corrupted, weaponized, and stacked with extremists by a governor desperate to fuel his own political ambitions.
Today, more than 9,000 transgender Floridians access care through Medicaid. On August 21, the state government will put  that care on the chopping block. As further evidence for his complete disregard for the health and well being of transgender Floridians, the DeSantis Administration has done nothing to quantify or assess the terrible impact this rule would have on the thousands of transgender people who rely on Medicaid for their care. The transgender community, like all people, shouldn't have necessary, life-saving care stripped away by extremist politicians working overtime to stoke right-wing fervor. This brazen, politically-motivated attack is cruel, dangerous and puts the health of thousands at risk."
Florida's Charlotte County schools purge LGBTQ+ books
The Florida Department of Education was informed of Charlotte County's overreaction to the law over 2 weeks ago and has not corrected it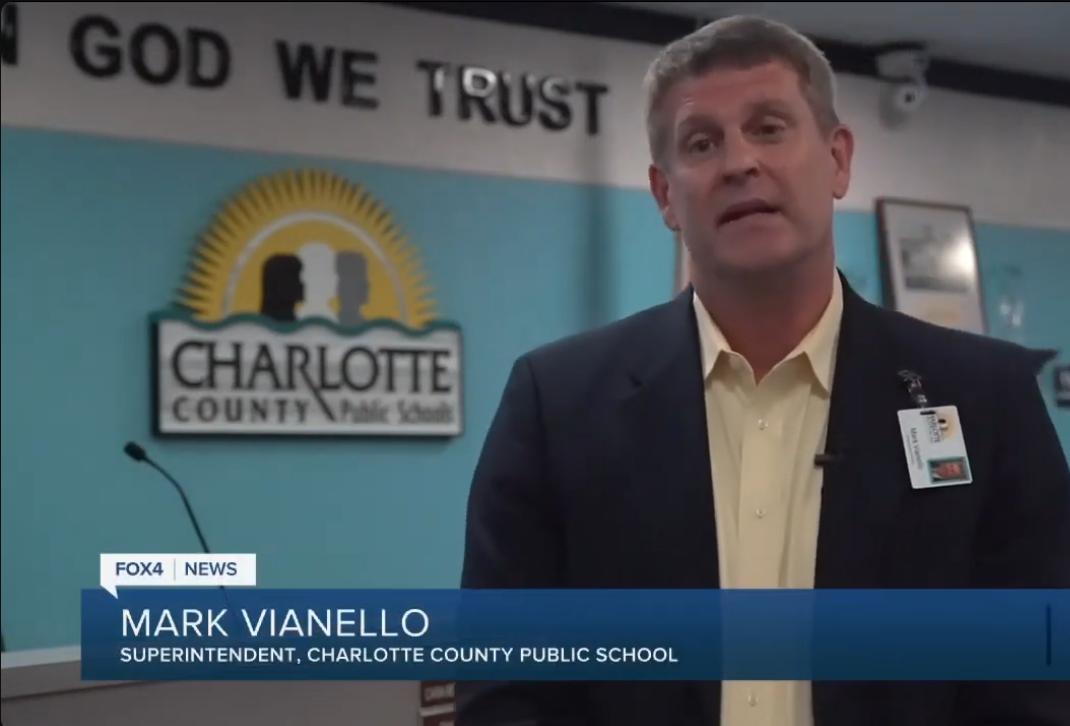 PORT CHARLOTTE, Fla. – Charlotte County Public Schools Superintendent Mark Vianello has instructed librarians in all district schools to purge any book that contained LGBTQ+ themes, mentions, or characters.
According to a public records request by the non-profit advocacy group Florida Freedom to Read Project,  district librarians sought guidance regarding how to apply an expansion of the Florida Parental Rights in Education Act, better known as the "Don't Say Gay" law, to all grades.
"Are we removing books from any school/media center, PreK-12 if a character has, for example, 2 mothers or because there is a gay best friend or a main character is gay?" the librarians asked. Charlotte County Superintendent Mark Vianello answered, "Yes."
According to journalist Judd Legum, the guidance by Vianello and the school board's attorney, Michael McKinley, was obtained by the Florida Freedom to Read Project (FFTRP) through a public records request and shared with Popular Information. FFTRP requested "electronic records of district and school decisions regarding classroom and library materials." In response, FFTRP received a document memorializing a July 24 conversation between Vianello and district librarians, known in Florida as media specialists. 
The guidance made clear that all books with LGBTQ characters are to be removed even if the book contained no sexually explicit content. The librarians asked if they could retain books in school and classroom libraries with LGBTQ characters "as long as they do not have explicit sex scenes or sexual descriptions and are not approaching 'how to' manuals for how to be an LGBTQ+ person." Vianello responded, "No. Books with LBGTQ+ characters are not to be included in classroom libraries or school library media centers."
"Are we removing books from any school/media center, Prek-12 if a character has, for example, 2 mothers or because there is a gay best friend or a main character is gay?" the librarians asked. Charlotte County Superintendent Mark Vianello answered, "Yes." https://t.co/hWwS2xNmir

— Florida Freedom to Read Project (@FLFreedomRead) September 26, 2023
Equality Florida reacted in a statement saying:
"The school district superintendent in Charlotte County instructed librarians in public schools to remove all books with LGBTQ characters or themes from school and classroom libraries.
"Our schools have been turned over to book-banning extremists who censor and whitewash history and relentlessly attack LGBTQ students and parents. We cannot let DeSantis' path of destruction continue.
Banning books does not protect our children, it's detrimental to their education. Ron DeSantis has launched an all-out assault on the core values of freedom, equality, and democracy. He has ignored the real challenges in our state to sow division and pursue an agenda of government intrusion and control. We must stand up and fight against the harm being done to our students."
"Every child deserves to have their lives reflected in the books available in their public school classroom or library," Stephana Ferrell, co-founder of the FFTRP told Popular Information. "The Florida Department of Education was informed of Charlotte County's overreaction to the law and state rule over two weeks ago, and has not acted to correct it. Public school families in Florida deserve better. We cannot tolerate this discriminatory exclusion."
In response to a request for comment, a spokesperson for Charlotte County Schools told Popular Information that books with LGBTQ characters were removed from libraries because "there are elementary schools that utilize their school library media center as classrooms… [for] elective courses that our students are officially scheduled into and attend on a regular basis." Therefore, the library "is considered a classroom setting." As a result, "our school board attorney advises that we do not make books with these themes available in media centers that serve as classrooms since this would be considered 'classroom instruction' and such instruction and/or availability of these themes may not occur in PreK- grade 8."
A spokesperson later issued a clarification Tuesday:
"Books featuring LGBTQ characters are accessible in the media center for grades 9-12. While they may not be utilized for classroom instruction, these books are available for individual study and can be borrowed by students. The document… served as a training resource, and the discussion accompanying it provided further guidance to educators."