Christian school asks LGBTQ children 'to leave immediately'
"One's biological sex must be affirmed- no attempts should be made to physically change, alter, or disagree with one's biological gender"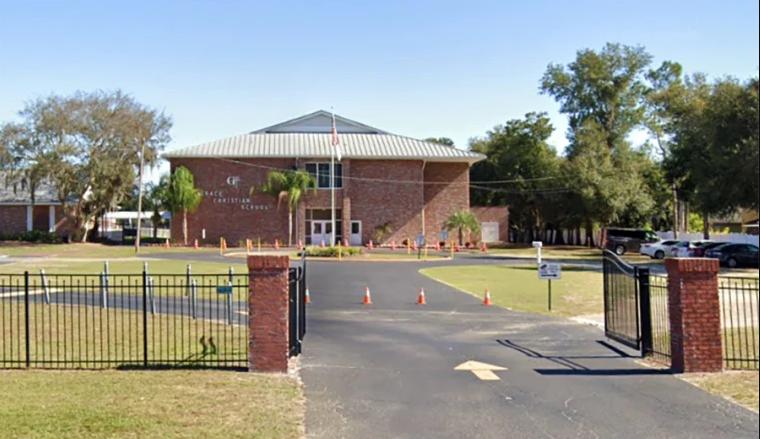 VALRICO, Fla. — A private, religious school in Florida told parents LGBTQ children "will be asked to leave the school immediately" and called queer people "sinful" in a June email.
In the June 6 email obtained by NBC News, Grace Christian School administrator Barry McKeen said LGBTQ people are "sinful in the sight of God and the church," and "students who are found participating in these lifestyles will be asked to leave the school immediately."
He also likened LGBTQ "lifestyles" to "bestiality, incest, fornication, adultery and pornography" while citing Bible verses.
In addition, the email said the school — located in Valrico, Fla., 20 miles east of Tampa — would only refer to students by the "gender on their birth certificates."
"We believe that God created mankind in His image: male (man) and female (woman), sexually different but with equal dignity," McKeen wrote in the email, according to NBC News.
He added: "Therefore, one's biological sex must be affirmed and no attempts should be made to physically change, alter, or disagree with one's biological gender — including, but not limited to, elective sex reassignment, transvestite, transgender, or non-binary gender fluid acts of conduct (Genesis 1:26-28)."
The Los Angeles Blade could not independently confirm the contents of the email but attempted to contact Grace Christian representatives. The school did not return the request.
McKeen responded to the NBC News article on Facebook, confirming Grace Christian does not allow students who are "homosexual or transgender" because it is "rooted in scriptures."
"God has spoken on those issues, explicitly, aggressively, and we have had these policies in our school since day number one in the early 1970s," said McKeen. "This is not new."
McKeen also said the policy would stay.
"We are not a hateful group of people, he said. "We don't hate students who are of a particular persuasion."
NBC News also reported the email played a role in one 16-year-old student, who is gay, transferring to a more accepting religious school. The outlet did not name the student or her mother, citing fear of harassment,
"It's not like my daughter goes around wearing rainbow flags or anything like that," the teenager's mother said. "But I'm not going to have her feel ashamed of herself for any reason."
The student said she feels "normal" at the new school.
NBC News's reporting comes as state leaders are pushing for and passing laws aimed at limiting the rights of LGBTQ youth. Florida's so-called "Don't Say Gay" bill took effect on June 30, prompting confusion as teachers cautiously wait to see how the law will be interpreted and enforced. Attorneys general in 16 states have filed a lawsuit against the law.
It is also at least the second time this month a religious school has been accused of shunning the LGBTQ community, according to NBC News. In Louisiana, a Christian school asked a same-sex couple to find a new school for their child because of "lifestyle choices."
DeSantis education purge begins after school board takeovers
Ziegler, a co-founder of right-wing group Moms for Liberty, was one of two dozen school board candidates receiving endorsement from DeSantis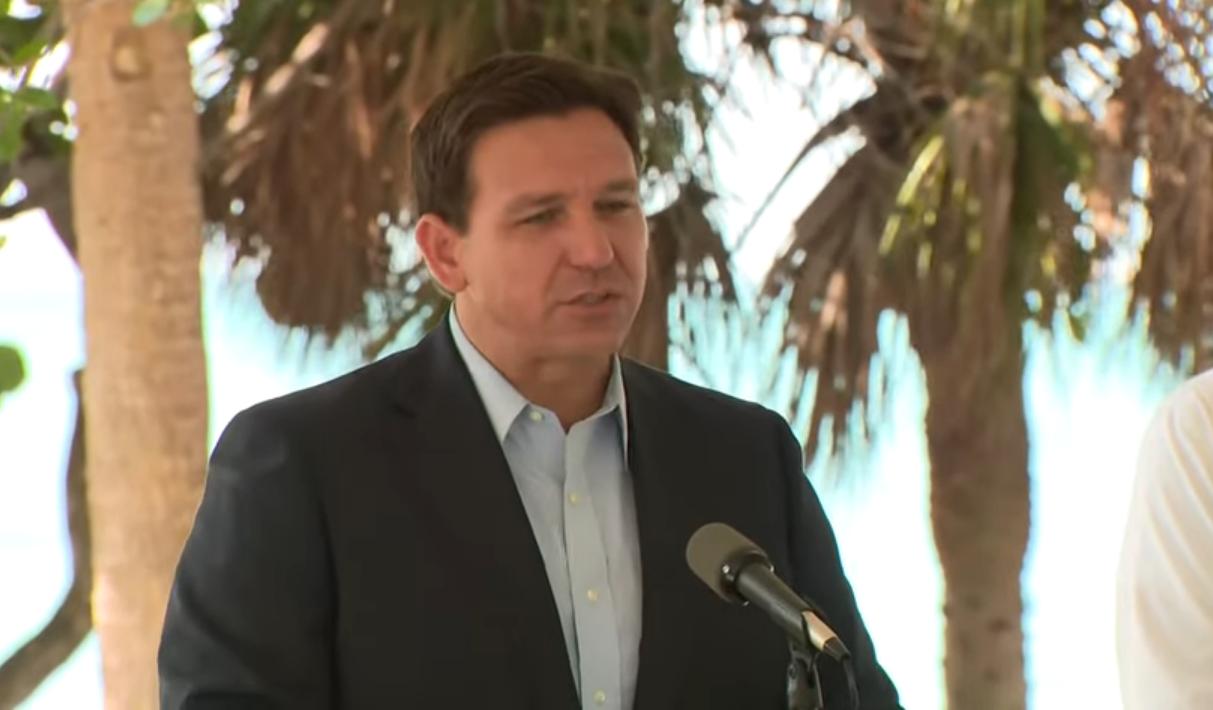 By Julia Conley | SARASOTA – Despite outcry from parents, teachers, and students, newly elected right-wing school board members in Sarasota County, Florida on Tuesday became the latest allies of Republican Gov. Ron DeSantis to oust a school superintendent over the district's adherence to public health guidance during the coronavirus pandemic.
Dozens of community members gathered at a school board meeting in Sarasota County on Tuesday evening to support Brennan Asplen, the superintendent of schools since 2020, whose contract was the subject of the meeting.
The board met the same day new members, including Chair Bridget Ziegler, were sworn in. Ziegler, a co-founder of right-wing group Moms for Liberty, was one of two dozen school board candidates who received an endorsement from DeSantis during the midterm elections. The majority of those candidates, who received $1,000 contributions from the governor, won their elections.
At the meeting, members condemned Asplen "for not pushing back on the mask mandate" that was in place for three weeks in 2021 after the school board voted 3-2 in favor of the mandate, making Sarasota County the first in the state to defy DeSantis' law blocking Covid-19 mitigation measures.
Quite a crowd gathered in front of the @sarasotaschools district building ahead of the special meeting to discuss the termination of Superintendent Brennan Asplen tonight.

Follow along for updates for the @HeraldTribune: pic.twitter.com/xcnoJ4a5ok

— Steven Walker (@swalker_7) November 29, 2022
On Tuesday the board ultimately voted 4-1 in favor of negotiating a separation agreement with Asplen, after another board member, Thomas Edwards, warned the move would be a "carbon copy" of a similar ouster in Berkeley County, South Carolina earlier this month.
In that case, new school board members who had been endorsed by Moms for Liberty voted to fire the district's superintendent and ban classroom discussions of racism in history and the present day.
Asplen is not the only school leader who has been pushed out of a superintendent position in Florida by DeSantis allies citing objections to public health protocols.
Five members of the Broward County school board this month fired Superintendent Vickie Cartwright over a grand jury report on the 2018 Parkland shooting. Like Asplen, Cartwright presided over the district during the pandemic and "faced frustration from some parents" over Covid-19 mitigation measures, which were implemented in violation of DeSantis' order.
All of the members who voted to fire Cartwright were DeSantis appointees following the removal of previous members after a school safety investigation stemming from the 2018 Parkland school shooting.
WUSF Public Media reported earlier this year that the county is undergoing "a transformational shift" with the governor's allies poised to take "a rare opportunity to advance conservative policy priorities in one of the state's most Democratic-leaning counties."
The superintendent of schools in Brevard County was also pushed out last week, hours after DeSantis-aligned school board members were sworn in.
Jonathan Friedman, director of free expression and education programs at PEN America, noted that parents from across the political spectrum have spoken out against the dismissals of school leaders in the Florida counties in recent weeks—"but to little avail."
Remarkably, local conservative parents have come out to these FL board mtgs to say they have been duped, did not vote for the ousting of their superintendents. But to little avail. The new playbook of total ideological control is in full swing. https://t.co/T9pFbL0kWA

— Jonathan Friedman 📚 (@jonfreadom) November 30, 2022
"The new playbook of total ideological control is in full swing," said Friedman.
Bill Kimler, a former candidate for state House in South Carolina, noted that a right-wing takeover of school boards like the one in Berkeley County "is happening elsewhere in the country."
"Every election cycle, we need to view school board positions with the same level of enthusiasm as we do the president of the USA," said Kimler. "Our kids' education cannot be left in the hand of extremists."
***********************************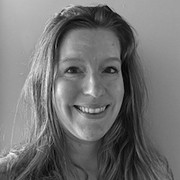 Julia Conley is a staff writer for Common Dreams.
The preceding article was previously published by Common Dreams and is republished with permission.