Biden announces student loan debt relief program
The President's plan calls for forgiving up to $10,000 in federal student debt for Americans who earn less than $125,000 a year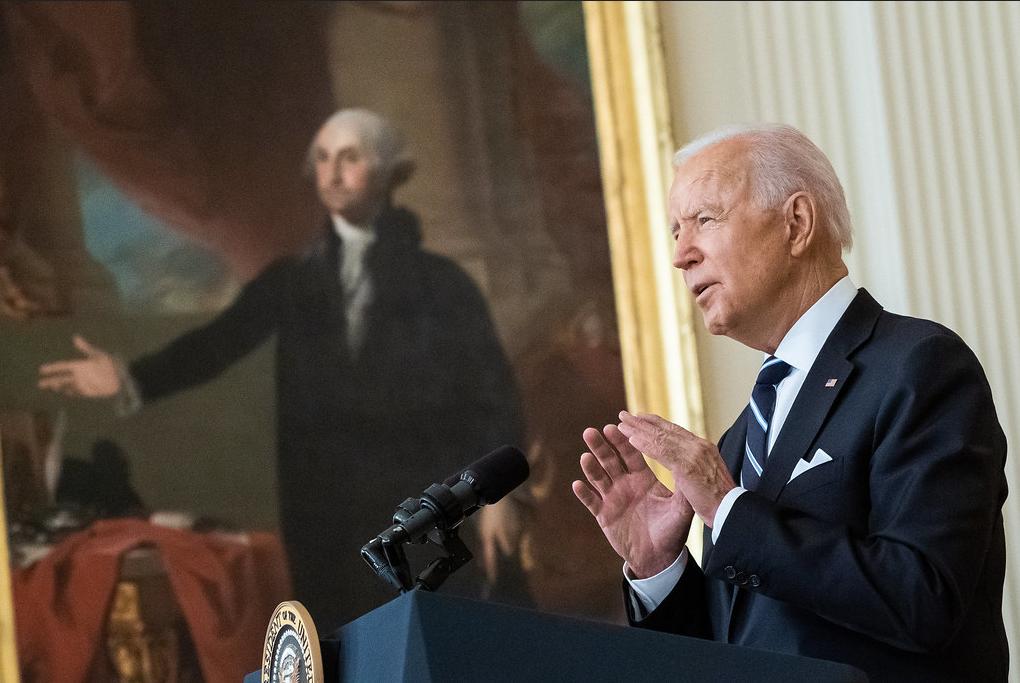 WASHINGTON – President Biden on Wednesday announced a series of actions aimed at reducing student loan debt burdens on thousands of Americans. The President's plan calls for forgiving up to $10,000 in federal student debt for Americans who earn less than $125,000 a year and $20,000 for Pell grant recipients, as well as extending the federal moratorium on student loan debt payments through December 31st.
In keeping with my campaign promise, my Administration is announcing a plan to give working and middle class families breathing room as they prepare to resume federal student loan payments in January 2023.

I'll have more details this afternoon. pic.twitter.com/kuZNqoMe4I

— President Biden (@POTUS) August 24, 2022
California U.S. Senator Alex Padilla reacted to Biden's announcement saying in a statement:
"I applaud President Biden's historic decision to forgive thousands of dollars in student loan debt, target much needed support to low-income students and graduates, and extend the pause on payments. For too long, students have shouldered overwhelming student loan debt just to get a fighting chance at the American Dream. Facing tens of thousands of dollars in debt, millions of young Americans spend decades under the weight of significant loan payments—or worse, the devastation of default. But today, hardworking Americans won.
"First-generation students and communities of color will now be able to better save for their future and build wealth. Young families will have more flexibility to pay for essentials like childcare, rent, transportation, and food. And tens of millions of Americans will be able to put more of their hard-earned paychecks back into the economy—benefiting everyone."
The President, accompanied by U.S. Education Miguel Cardona, spoke with reporters in the Roosevelt Room in the West Wing Wednesday afternoon. According to White House Press Pool reporter Maureen Groppe, the White House Correspondent for USA TODAY, Biden recounted how his father was ashamed that he couldn't borrow the money for Biden's college education. Biden said his father believed, as he does, that education is the ticket to a better way of life. But over time that ticket has become too expensive. 
He said the debt burden is particularly hard on Black & Hispanic borrowers.
"Now it's time to address the burden of student debt," he said.
Biden said his actions honor his campaign promises.
"All this means people can finally start crawling out of that mountain of debt," he said. "When this happens, the whole economy is better off. "
He said the changes provide real benefits for families without a meaningful effect on inflation.
"It's a game changer," he said of permanent changes to loan programs.
He said the administration will hold colleges accountable for jacking up costs.
"Our goal is to shine a light on the worst actors," he said.
Some will think his plan is too much & others will think it's not enough, he said. 
"I believe my plan is responsible & fair…will fix a badly broken system," he said. 
He said he will continue to fight for doubling Pell Grants. 
Earlier on Wednesday the White House released details via a press release of the administration's plan:
This plan offers targeted debt relief as part of a comprehensive effort to address the burden of growing college costs and make the student loan system more manageable for working families. The President is announcing that the Department of Education will:
Provide targeted debt relief to address the financial harms of the pandemic, fulfilling the President's campaign commitment. The Department of Education will provide up to $20,000 in debt cancellation to Pell Grant recipients with loans held by the Department of Education, and up to $10,000 in debt cancellation to non-Pell Grant recipients. Borrowers are eligible for this relief if their individual income is less than $125,000 ($250,000 for married couples). No high-income individual or high-income household – in the top 5% of incomes – will benefit from this action. To ensure a smooth transition to repayment and prevent unnecessary defaults, the pause on federal student loan repayment will be extended one final time through December 31, 2022. Borrowers should expect to resume payment in January 2023.

Make the student loan system more manageable for current and future borrowers by:


Cutting monthly payments in half for undergraduate loans. The Department of Education is proposing a new income-driven repayment plan that protects more low-income borrowers from making any payments and caps monthly payments for undergraduate loans at 5% of a borrower's discretionary income—half of the rate that borrowers must pay now under most existing plans. This means that the average annual student loan payment will be lowered by more than $1,000 for both current and future borrowers.

Fixing the broken Public Service Loan Forgiveness (PSLF) program by proposing a rule that borrowers who have worked at a nonprofit, in the military, or in federal, state, tribal, or local government, receive appropriate credit toward loan forgiveness. These improvements will build on temporary changes the Department of Education has already made to PSLF, under which more than 175,000 public servants have already had more than $10 billion in loan forgiveness approved.


Protect future students and taxpayers by reducing the cost of college and holding schools accountable when they hike up prices. The President championed the largest increase to Pell Grants in over a decade and one of the largest one-time influxes to colleges and universities. To further reduce the cost of college, the President will continue to fight to double the maximum Pell Grant and make community college free. Meanwhile, colleges have an obligation to keep prices reasonable and ensure borrowers get value for their investments, not debt they cannot afford. This Administration has already taken key steps to strengthen accountability, including in areas where the previous Administration weakened rules. The Department of Education is announcing new efforts to ensure student borrowers get value for their college costs.
Provide Targeted Debt Relief, Fulfilling the President's Campaign Commitment
To address the financial harms of the pandemic for low- and middle-income borrowers and avoid defaults as loan repayment restarts next year, the Department of Education will provide up to $20,000 in loan relief to borrowers with loans held by the Department of Education whose individual income is less than $125,000 ($250,000 for married couples) and who received a Pell Grant. Nearly every Pell Grant recipient came from a family that made less than $60,000 a year, and Pell Grant recipients typically experience more challenges repaying their debt than other borrowers. Borrowers who meet those income standards but did not receive a Pell Grant in college can receive up to $10,000 in loan relief.
The Pell Grant program is one of America's most effective financial aid programs—but its value has been eroded over time. Pell Grant recipients are more than 60% of the borrower population. The Department of Education estimates that roughly 27 million borrowers will be eligible to receive up to $20,000 in relief, helping these borrowers meet their economic potential and avoid economic harm from the COVID-19 pandemic.

Current students with loans are eligible for this debt relief. Borrowers who are dependent students will be eligible for relief based on parental income, rather than their own income.

If all borrowers claim the relief they are entitled to, these actions will:
Provide relief to up to 43 million borrowers, including cancelling the full remaining balance for roughly 20 million borrowers.
Target relief dollars to low- and middle-income borrowers. The Department of Education estimates that, among borrowers who are no longer in school, nearly 90% of relief dollars will go to those earning less than $75,000 a year. No individual making more than $125,000 or household making more than $250,000 – the top 5% of incomes in the United States – will receive relief.

Help borrowers of all ages. The Department of Education estimates that, among borrowers who are eligible for relief, 21% are 25 years and under and 44% are ages 26-39. More than a third are borrowers age 40 and up, including 5% of borrowers who are senior citizens.

Advance racial equity. By targeting relief to borrowers with the highest economic need, the Administration's actions are likely to help narrow the racial wealth gap. Black students are more likely to have to borrow for school and more likely to take out larger loans. Black borrowers are twice as likely to have received Pell Grants compared to their white peers. Other borrowers of color are also more likely than their peers to receive Pell Grants. That is why an Urban Institute study found that debt forgiveness programs targeting those who received Pell Grants while in college will advance racial equity.
The Department of Education will work quickly and efficiently to set up a simple application process for borrowers to claim relief. The application will be available no later than when the pause on federal student loan repayments terminates at the end of the year. Nearly 8 million borrowers may be eligible to receive relief automatically because their relevant income data is already available to the Department.

Thanks to the American Rescue Plan, this debt relief will not be treated as taxable income for the federal income tax purposes.

To help ensure a smooth transition back to repayment, the Department of Education is extending the student loan pause a final time through December 31, 2022. No one with federally-held loans has had to pay a single dollar in loan payments since President Biden took office.

Make the Student Loan System More Manageable for Current and Future Borrowers

Fixing Existing Loan Repayment to Lower Monthly Payments

The Administration is reforming student loan repayment plans so both current and future low- and middle-income borrowers will have smaller and more manageable monthly payments.

The Department of Education has the authority to create income-driven repayment plans, which cap what borrowers pay each month based on a percentage of their discretionary income. Most of these plans cancel a borrower's remaining debt once they make 20 years of monthly payments. But the existing versions of these plans are too complex and too limited. As a result, millions of borrowers who might benefit from them do not sign up, and the millions who do sign up are still often left with unmanageable monthly payments.

To address these concerns and follow through on Congress' original vision for income-driven repayment, the Department of Education is proposing a rule to do the following:
For undergraduate loans, cut in half the amount that borrowers have to pay each month from 10% to 5% of discretionary income.

Raise the amount of income that is considered non-discretionary income and therefore is protected from repayment, guaranteeing that no borrower earning under 225% of the federal poverty level—about the annual equivalent of a $15 minimum wage for a single borrower—will have to make a monthly payment.

Forgive loan balances after 10 years of payments, instead of 20 years, for borrowers with original loan balances of $12,000 or less. The Department of Education estimates that this reform will allow nearly all community college borrowers to be debt-free within 10 years.

Cover the borrower's unpaid monthly interest, so that unlike other existing income-driven repayment plans, no borrower's loan balance will grow as long as they make their monthly payments—even when that monthly payment is $0 because their income is low.
These reforms would simplify loan repayment and deliver significant savings to low- and middle-income borrowers. For example:
A typical single construction worker (making $38,000 a year) with a construction management credential would pay only $31 a month, compared to the $147 they pay now under the most recent income-driven repayment plan, for annual savings of nearly $1,400.

A typical single public school teacher with an undergraduate degree (making $44,000 a year) would pay only $56 a month on their loans, compared to the $197 they pay now under the most recent income-driven repayment plan, for annual savings of nearly $1,700.

A typical nurse (making $77,000 a year) who is married with two kids would pay only $61 a month on their undergraduate loans, compared to the $295 they pay now under the most recent income-driven repayment plan, for annual savings of more than $2,800.
For each of these borrowers, their balances would not grow as long as they are making their monthly payments, and their remaining debt would be forgiven after they make the required number of qualifying payments.

Further, the Department of Education will make it easier for borrowers who enroll in this new plan to stay enrolled. Starting in the summer of 2023, borrowers will be able to allow the Department of Education to automatically pull their income information year after year, avoiding the hassle of needing to recertify their income annually.

Ensuring Public Servants Receive Credit Toward Loan Forgiveness

Borrowers working in public service are entitled to earn credit toward debt relief under the Public Service Loan Forgiveness (PSLF) program. But because of complex eligibility restrictions, historic implementation failures, and poor counseling given to borrowers, many borrowers have not received the credit they deserve for their public service.

The Department of Education has announced time-limited changes to PSLF that provide an easier path to forgiveness of all outstanding debt for eligible federal student loan borrowers who have served at a non-profit, in the military, or in federal, state, Tribal, or local government for at least 10 years, including non-consecutively. Those who have served less than 10 years may now more easily get credit for their service to date toward eventual forgiveness. These changes allow eligible borrowers to gain additional credit toward forgiveness, even if they had been told previously that they had the wrong loan type.

The Department of Education also has proposed regulatory changes to ensure more effective implementation of the PSLF program moving forward. Specifically, the Department of Education has proposed allowing more payments to qualify for PSLF including partial, lump sum, and late payments, and allowing certain kinds of deferments and forbearances, such as those for Peace Corps and AmeriCorps service, National Guard duty, and military service, to count toward PSLF. The Department of Education also proposed to ensure the rules work better for non-tenured instructors whose colleges need to calculate their full-time employment.

To ensure borrowers are aware of the temporary changes, the White House has launched four PSLF Days of Action dedicated to borrowers in specific sectors: government employees, educators, healthcare workers and first responders, and non-profit employees. You can find out other information about the temporary changes on PSLF.gov. You must apply to PSLF before the temporary changes end on October 31, 2022.

Protecting Borrowers and Taxpayers from Steep Increases in College Costs

While providing this relief to low- and middle-income borrowers, the President is focused on keeping college costs under control. Under this Administration, students have had more money in their pockets to pay for college. The President signed the largest increase to the maximum Pell Grant in over a decade and provided nearly $40 billion to colleges and universities through the American Rescue Plan, much of which was used for emergency student financial aid, allowing students to breathe a little easier.

Additionally, the Department of Education has already taken significant steps to strengthen accountability, so that students are not left with mountains of debt with little payoff. The agency has re-established the enforcement unit in the Office of Federal Student Aid and it is holding accreditors' feet to the fire. In fact, the Department just withdrew authorization for the accreditor that oversaw schools responsible for some of the worst for-profit scandals. The agency will also propose a rule to hold career programs accountable for leaving their graduates with mountains of debt they cannot repay, a rule the previous Administration repealed.

Building off of these efforts, the Department of Education is announcing new actions to hold accountable colleges that have contributed to the student debt crisis. These include publishing an annual watch list of the programs with the worst debt levels in the country, so that students registering for the next academic year can steer clear of programs with poor outcomes. They also include requesting institutional improvement plans from the worst actors that outline how the colleges with the most concerning debt outcomes intend to bring down debt levels.
Advocacy groups slam new Biden administration policies
White House to expand humanitarian parole program, 'expedited removal'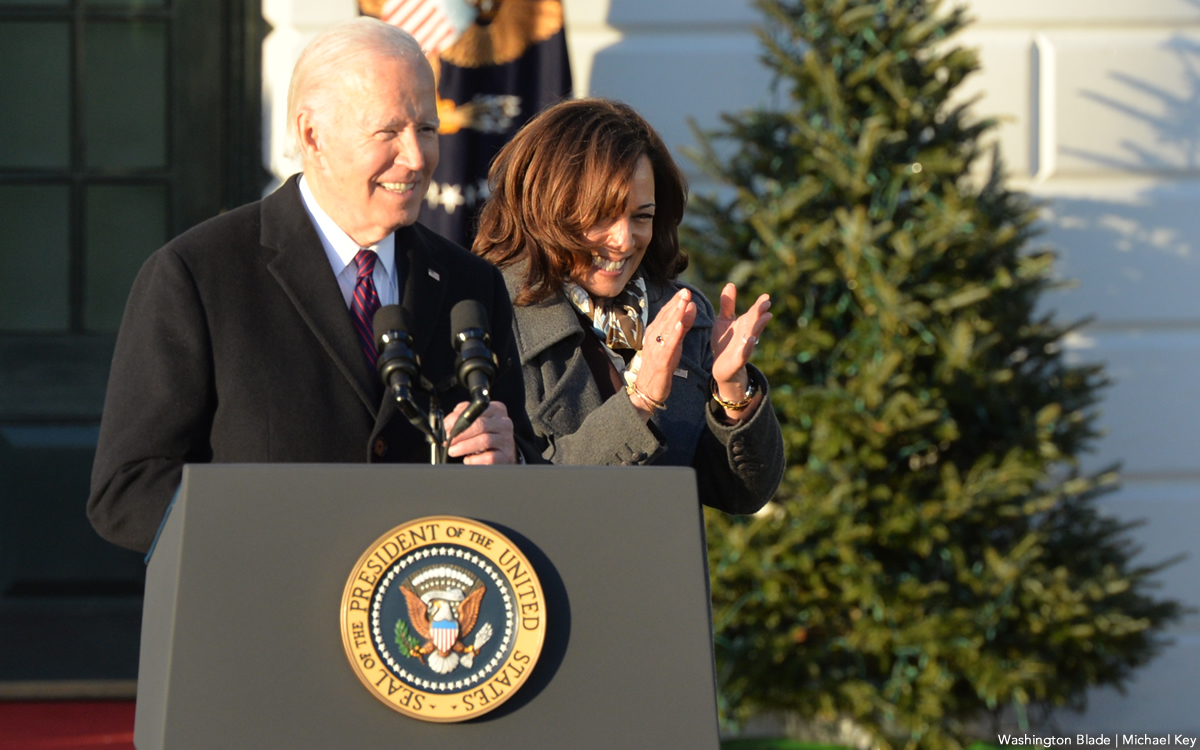 WASHINGTON — The Biden administration's expansion of the the use of "expedited removal" of Cubans, Nicaraguans, Haitians and Venezuelans who enter the U.S. from Mexico without legal authorization has sparked widespread criticism from advocacy groups that specifically work with LGBTQ+ and intersex asylum seekers and migrants.
The Department of Homeland Security will create a humanitarian parole program for Cubans, Haitians and Nicaraguans that combines "safe, orderly and lawful pathways to the United States, including authorization to work, with significant consequences for those who fail to use those pathways."
Cubans, Haitians and Nicaraguans through a U.S. Customs and Border Protection app "can seek advance authorization to travel to the United States and be considered, on a case-by-case basis, for a temporary grant of parole for up to two years, including employment authorization, provided that they: Pass righrous biometric and biographic national security and public safety screening and vetting; have a supporter in the United States who commits to providing financial and other support and complete vaccinations and other public health requirements."
"Individuals do not need to be at the border to schedule an appointment; expanded access to the app in Central Mexico is designed to discourage noncitizens from congregating near the border in unsafe conditions," notes DHS. "Initially, this new scheduling function will allow noncitizens to schedule a time and place to come to a port of entry to seek an exception from the Title 42 public health order for humanitarian reasons based on an individualized assessment of vulnerability. This will replace the current process for individuals seeking exceptions from the Title 42 public health order, which requires noncitizens to submit requests through third party organizations located near the border."
President Joe Biden on Thursday said from the White House as Vice President Kamala Harris stood beside him that Cubans, Nicaraguans, Haitians and Venezuelans "account for most of the people traveling into Mexico to start a new life by getting … to the American border and trying to cross."
DHS said U.S. Border Patrol "saw" a 90 percent decrease in the number of Venezuelans "encountered at the border" after a similar humanitarian parole progam began for them last October. Uniting for Ukraine, a humanitarian parole program for Ukrainians who fled after Russia launched its war against their country, started in April 2022.
Up to 30,000 "qualifying nationals" from Cuba, Nicaragua, Haiti and Venezuela will be allowed "to reside legally in the United States for up to two years and to receive permission to work here during that period."
DHS notes Venezuelans, Cubans, Haitians and Nicaraguans "who do not avail themselves of this procress, attempt to enter the United States without authorization, and cannot establish a legal basis to remain will be removed or returned to Mexico, which will accept returns of 30,000 individuals per month who fail to use these new pathways."
"The expansion of the Venezuela process to Cuba, Haiti and Nicaragua is contingent on the government of Mexico's willingness to accept the return or removal of nationals from those countries," said DHS. "It also is responsive to a request from the government of Mexico to provide additional legal pathways for migrants, and it advances both countries' interests in addressing the effects throughout the hemisphere of deteriorated conditions in these countries." 
The administration's announcement also notes "individuals who enter the United States, Mexico or Panama without authorization following today's announcement will generally be ineligible for these (humanitarian parole) processes."
"My message is this: If you're trying to leave Cuba, Nicaragua, or Haiti, you have … or have agreed to begin a journey to America, do not — do not just show up at the border. Stay where you are and apply legally from there," said Biden "Starting today, if you don't apply through the legal process, you will not be eligible for this new parole program. Let me reiterate: You need a lawful sponsor in the United States of America, number one. And you need to undergo a rigorous background check, number two. If your application is approved and you show up at — at a U.S. airport or when and where directed … you have access, but if your application is denied or you attempt to cross into the United States unlawfully, you will not be allowed to enter."
Title 42 is 'the law now'
The U.S. Supreme Court on Dec. 27 ruled Title 42, a Centers for Disease Control and Prevention rule that closed the Southern border to most asylum seekers and migrants because of the pandemic, must remain in place.
The Biden administration has sought to end Title 42 but Arizona and 18 other states that include Texas filed a lawsuit. The Supreme Court is expected to hear oral arguments in the case next month.
Biden is scheduled to travel to El Paso, Texas, which is across the Rio Grande from Ciudad Juárez, Mexico, on Sunday before he travels to Mexico City to attend the North American Leaders' Summit with Mexican President Andrés Manuel López Obrador and Canadian Prime Minister Justin Trudeau.
"I don't like Title 42 at all, but it is the law now," said Biden, who predicted the pandemic-era policy will end this year. "I wanted to make sure there was a rational way to begin this now."
DHS Secretary Alejandro Mayorkas, who was born in Cuba, on Thursday told reporters that Title 42 "increases" the number of attempts to cross the border without legal authorization. Mayorkas, like Biden, stressed the administration is "required, given the different court orders, to employ Title 42."
"We will continue to exercise that authority, consistent with the court orders," said Mayorkas.
Both Mayorkas and Biden said the U.S. will expel foreign nationals who enter the U.S. without legal authorization under Title 8 once Title 42 ends. They also urged Congress to pass a comprehensive immigration reform bill.
"We are here because our immigration system is broken, outdated and in desperate need of reform," said Mayorkas. "The laws we enforce have not been updated in decades."
"Many Republicans agree we should do something, but it's time to stop listening to their inflammatory talk, and it's time to look at their record," stressed Biden. "I'll sit down with anyone who, in good faith, wants to fix our broken immigration system. And it's hard. It's hard on the best of circumstances. But if the most extreme Republicans continue to demagogue this issue and reject solutions, I'm left with only one choice: To act on my own, do as much as I can on my own to try to change the atmosphere. Immigration reform used to be a bipartisan issue. We can make it that way again. It's not only the right thing to do, it's economically a smart thing to do."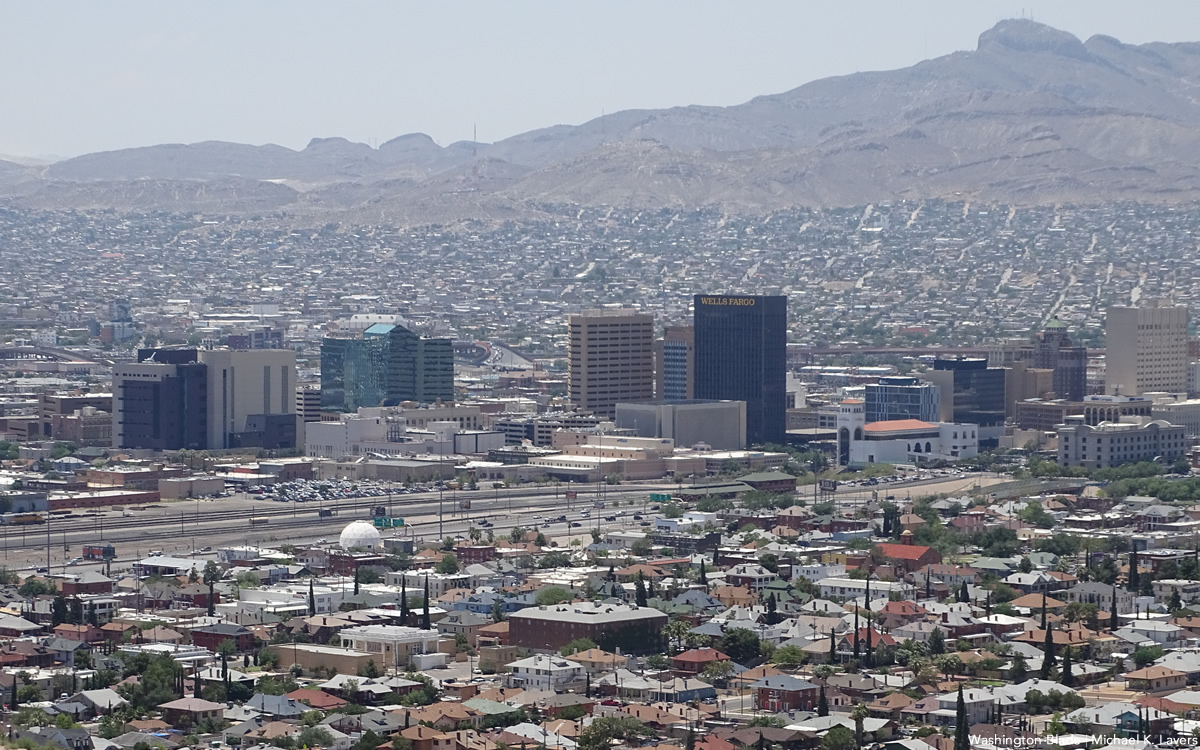 Layla Razavi, interim executive director of Freedom for Immigrants, in a statement said their organization is "deeply disappointed at Biden's shameful expansion of Trump's Title 42 policy, which further cements his predecessor's anti-immigrant legacy."
"The Biden administration should be working to restore and strengthen our asylum system, not eroding what has been a vital lifeline for so many in our communities," said Razavi. "True to Title 42's original motives, this policy will continue to disproportionately harm Black and brown migrants seeking asylum."
Organization of Refuge, Asylum and Migration works with LGBTQ+ and intersex asylum seekers from Ukraine and other countries around the world. Steve Roth, the group's executive director, last May joined five members of Congress who visited two shelters for LGBTQ+ and intersex asylum seekers in the Mexican border city of Tijuana.
Roth in a text message to the Blade described the administration's announcement as "sad and frustrating."
"It's unlawful and will limit access to the asylum system for the vast majority of asylum seekers at the border, including LGBTIQ people," he said.
Immigration Equality Executive Director Aaron C. Morris in a press release said "every LGBTQ and HIV-positive refugee has the right to apply for asylum in the United States."
"Requiring our community to file for asylum in unsafe third countries will have mortal consequences for many of us," he said. "Immigration Equality strongly condemns any proposal by the Biden administration to restrict asylum to LGBTQ and HIV-positive refugees. The United States has a great capacity to protect and support asylum seekers and refugees, maybe more than any other nation. President Biden must stop creating barriers to protection, and instead do everything in his power to facilitate the safe relocation of all LGBTQ and HIV-positive people fleeing persecution."
San Diego Pride Executive Director Fernando Z. López, like Morris, said "asylum is a human right and an LGBTQ issue," noting consensual same-sex sexual relations remain criminalized in 68 countries and "people can be put to death simply for being themselves" in 10 of them.
Harris is among the U.S. officials who have publicly acknowledged violence based on sexual orientation and gender identity is one of the "root causes" of migration from Guatemala, El Salvador and Honduras.
"The United States, California and San Diego have been seen as international safe havens for LGBTQ immigrants, refugees, asylum seekers and their families seeking refuge from war, political violence, climate disaster and targeted anti-LGBTQ attacks," López told the Blade. "The longer any administration prevents those seeking refuge from the ability to live safely and freely in this country, as is their internationally recognized right, our LGBTQ community will continue to have to spend time and resources triaging the crisis at our border."
"San Diego Pride, as an organization supporting the LGBTQ community at the U.S.-Mexico border, knows our LGBTQ community needs and deserves real immigration and asylum reform, so we can fully invest in the binational and international capacity-building work we need to truly thrive," added López. "Today's announcement only further delays that life-saving, movement-building work."