Newsom highlights Mobile Homeless Connect resources & services
Mobile Homeless Connect exemplifies California's all-of-government, client-centered approach to reducing barriers to housing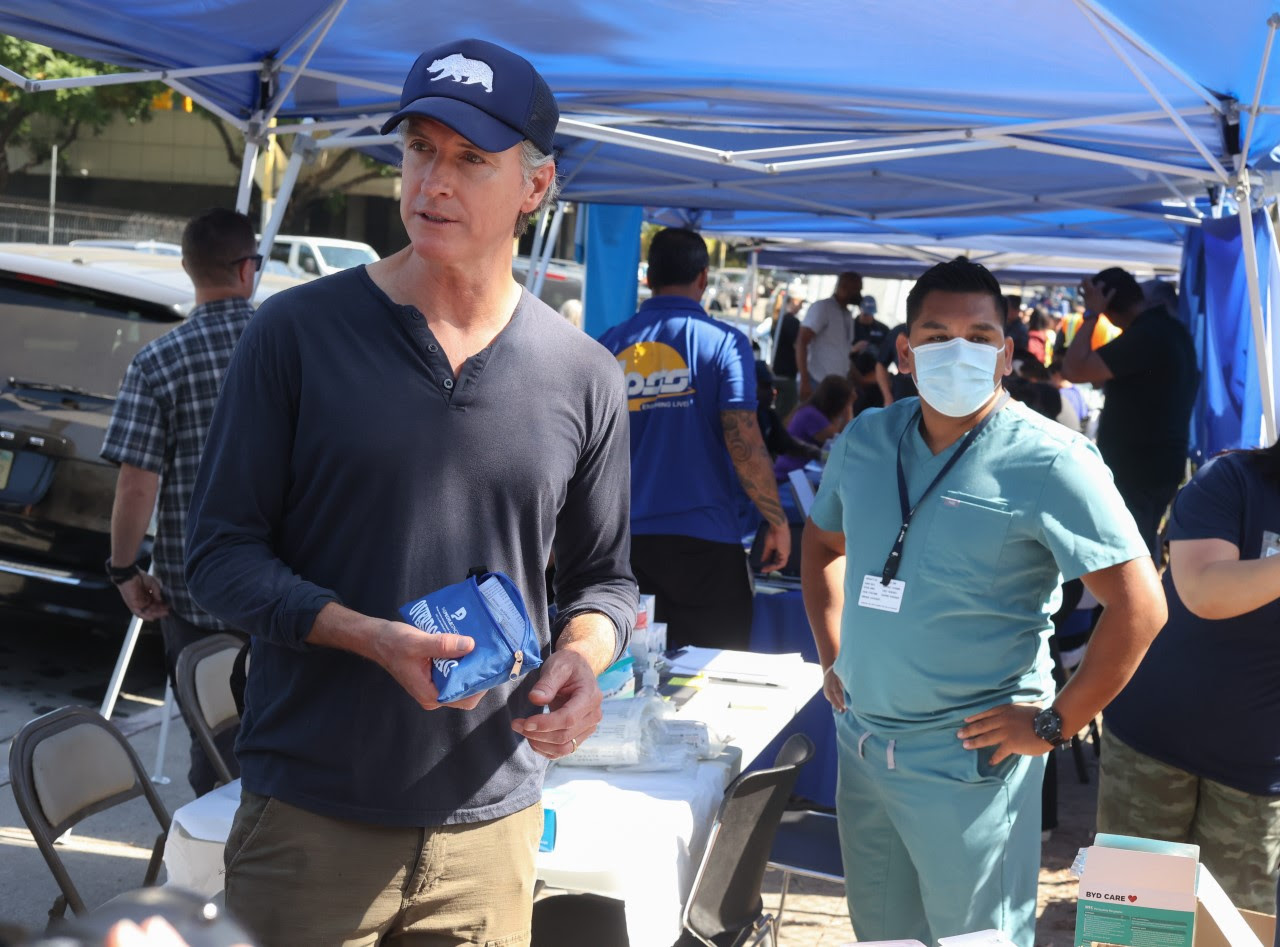 LOS ANGELES – Governor Gavin Newsom on Thursday joined service providers leading outreach in encampments along the 110 Freeway Corridor in LA as part of a new state-local partnership to help people experiencing homelessness access the resources they need to get off the streets and into housing and services. 
Mobile Homeless Connect brings state and local services directly to individuals experiencing homelessness where they are, instead of requiring people to travel to a patchwork of government offices where services are usually available. The state hopes to replicate the successful new effort in other communities across California.
"The status quo on homelessness is simply unacceptable – if we want to see different results, we have to do things differently," said Governor Newsom. "Government paperwork is hard enough for those of us who have ready access to computers and cars. But people living in encampments often struggle to stitch together the services they need to get their lives back on track. Mobile Homeless Connect recognizes this reality and offers a new state-local approach to address it."
The three-day pilot concluding today engaged more than 100 people at five sites, providing them access to an estimated 260 state and local benefits or services.
People experiencing homelessness were provided assistance with state and county services including offers of shelter or housing; help accessing a birth certificate, ID and Driver's License records; Medi-Cal, CalFresh and CalWorks enrollment; workforce training opportunities and unemployment or disability benefits signups; and COVID-19 testing and vaccinations against COVID-19 and Monkeypox.
Estimated total engagements include 85 with the Department of Motor Vehicles, 52 with the Employment Development Department, 69 with the Los Angeles County Department of Public Social Services and 41 with the Los Angeles County Department of Public Health.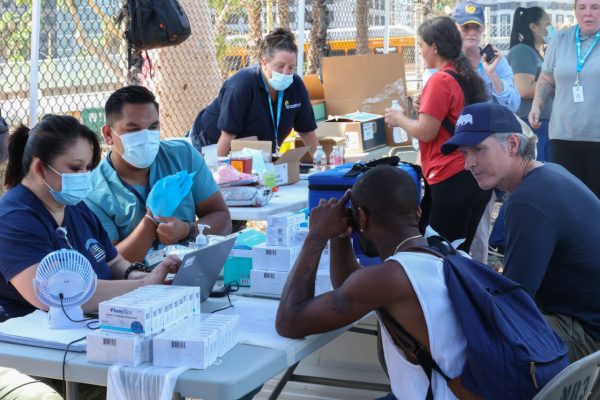 Led by the Business, Consumer Services and Housing Agency (BCSH), six state agencies and multiple state departments participated in Mobile Homeless Connect, along with Los Angeles County government departments and local community-based non-profit organizations.
"It is so important to meet individuals experiencing homelessness where they are, instead of requiring them to seek out and travel to government offices for the services they need," said BCSH Secretary Lourdes Castro Ramírez. "Even when people are aware of the services available to them it is often difficult, if not impossible, for them to travel to locations where they can apply for those services."
Yesterday, Governor Newsom announced $694 million in new Homekey awards, bringing the total projects funded to more than 200 statewide, creating more than 12,500 permanent and interim homes. The Governor's multibillion-dollar homeless housing investments will provide more than 55,000 new housing units and treatment slots in the coming years. Building on last year's historic $12 billion investment to help get the most vulnerable people off the streets, the state budget this year invests an additional $2 billion in behavioral health housing and encampment rehousing strategies, creating a total $14 billion package to confront the state's housing crisis.
Over the next several days, the participating agencies, departments and community-based organizations will evaluate the Mobile Homeless Connect pilot in Los Angeles and provide the administration with recommendations on how it may be replicated in other areas of the state. A full list of state, local and nonprofit service providers that participated in Mobile Homeless Connect can be found below:
Business, Consumer Services and Housing Agency (BCSH)
California Health and Human Services Agency (CHHS)
California Department of Public Health (CDPH)
California Department of Social Services (CDSS)
Governor's Office of Emergency Services (CalOES)
California State Transportation Agency (CalSTA)
California Department of Transportation (Caltrans)
California Department of Motor Vehicles (DMV)
California Department of Veterans Affairs (CalVet)
California Labor & Workforce Development Agency (LWDA)
Employment Development Department (EDD)
Los Angeles County Department of Public Social Services (DPSS)
Los Angeles County Registrar-Recorder/County Clerk
Los Angeles County Department of Public Health (DPH)
Los Angeles County Department of Military and Veterans Affairs (MVA)
Homeless Health Care Los Angeles (HHCLA)
The People Concern (TPC)
Homeless Outreach Program Integrated Care System (HOPICS)
Newsom to hold oil industry accountable for price gouging
Governor calls special session to pass price gouging penalty on oil companies, push new efforts to increase transparency & accountability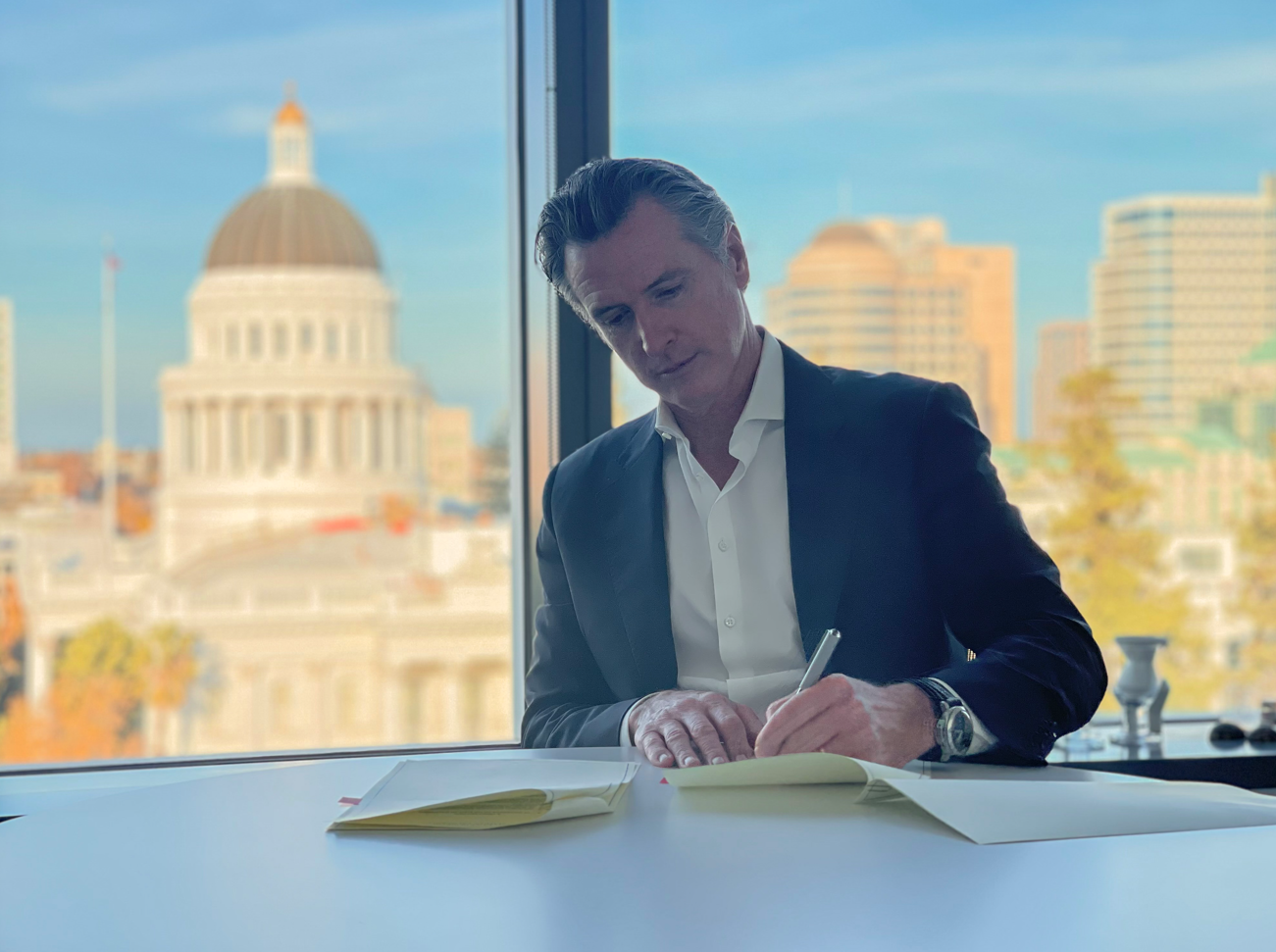 SACRAMENTO – As oil companies continue to evade questions about unexplained gas price increases, Governor Gavin Newsom today convened a special session of the California Legislature on December 5 to pass a price gouging penalty on oil companies that will keep money in Californians' pockets.
The Governor's action comes on the heels of a state hearing yesterday – which five major oil refiners refused to attend – to investigate this fall's unprecedented spike in gasoline prices. This spike in gasoline prices resulted in record refiner profits of $63 billion in just 90 days, disproportionately affecting low- and middle-income families.
"Big oil is ripping Californians off, and the deafening silence from the industry yesterday is the latest proof that a price gouging penalty is needed to hold them accountable for profiteering at the expense of California families," said Newsom. "I'm calling a special session of the Legislature to do just that, and to increase transparency on pricing and protect Californians from outrageous price spikes in the future."
This fall's spike occurred while crude oil prices dropped, state taxes and fees remained unchanged and gas prices did not increase outside the western U.S., so the high prices went straight to the industry's bottom line.
During the special session, the Legislature will also consider efforts to empower state agencies to more closely review gas costs, profits and pricing as well provide the state with greater regulatory oversight of the refining, distribution and retailing segments of the gasoline market in California.
Taking action to lower prices at the pump, Governor Newsom in September ordered the switch to winter-blend gasoline and demanded accountability from oil companies and refiners that do business in California. Since California's record-high gas prices of $6.42, the Governor's actions have reduced those prices to $4.95 most recently – a decrease of $1.47 since the peak.

In the third quarter of 2022, from July to September, oil companies reported record high profits:
The text of the Governor's proclamation convening a special session can be found here.