Serbia says EuroPride cancelled; organizers say 'Not so fast'
"The Prime Minister promised the full support of the Serbian government for EuroPride in Belgrade, and we expect that promise to be honoured"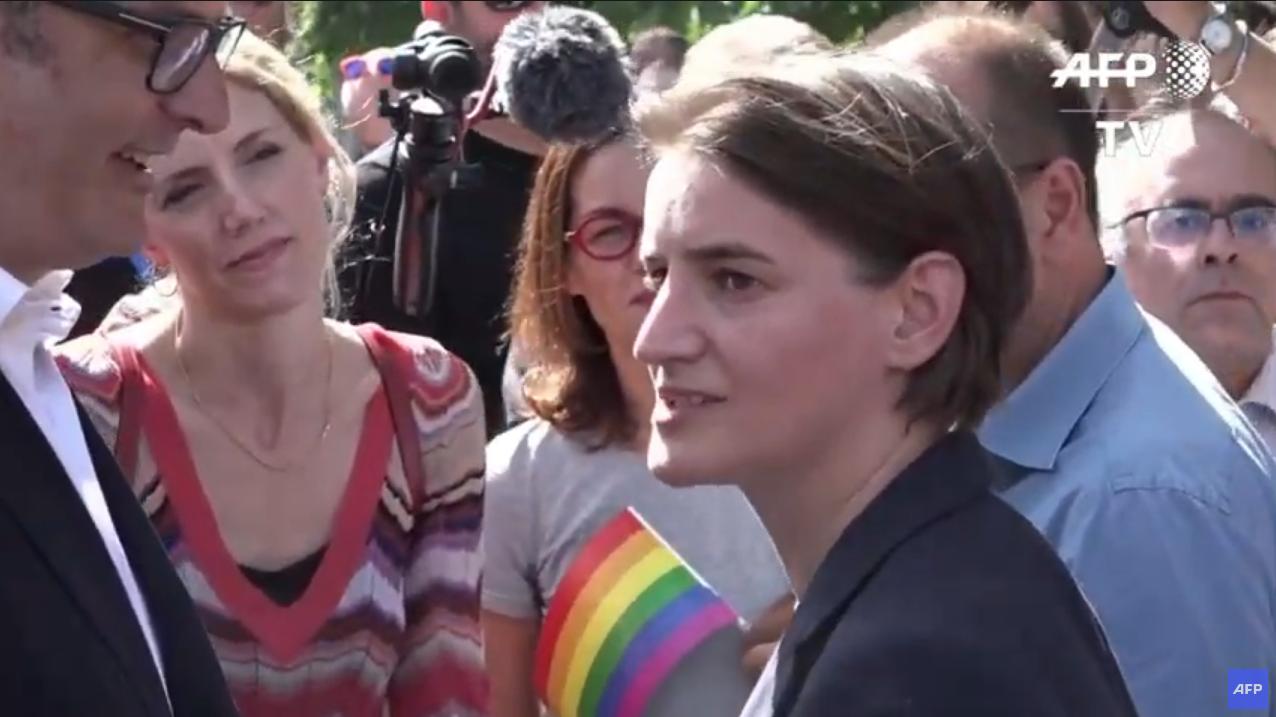 BELGRADE – During a routine Saturday press conference Serbian President Aleksandar Vucic announced that the international EuroPride event scheduled to be held in the Serbian capital city from September 12-18 was cancelled.
In his remarks the Serbian leader told reporters that his government had come under intense pressure from far right-wing groups and the leadership of the Serbian Orthodox Church to cancel the event. Vucic acknowledged that LGBTQ+ rights and people in the Balkan nation were under siege and threatened. However he deflected on the issue, "It is not a question of whether [those pressures] are stronger," he said. "It's just that at some point you can't achieve everything, and that's it."
Reaction to the Serbian leader's remarks was swift with the European Pride Organizers Association that licenses EuroPride writing in a statement that any ban would be in violation of articles of the European Convention of Human Rights in regards to human rights and protections for sexual minorities.
"President Vucic cannot cancel someone else's event. EuroPride is not cancelled, and will not be cancelled," the President of the European Pride Organisers Association Kristine Garina said.
"During the bidding process for EuroPride 2022, Prime Minister of Serbia, Ana Brnabic promised the full support of the Serbian government for EuroPride in Belgrade, and we expect that promise to be honoured," she said continuing:
"Aside from the illegality of such a ban, it must be noted that those opposing EuroPride in Belgrade are using tired old tropes, inaccuracies and downright lies to discredit what is, in fact, a celebration of human rights and equality. They say that we are against family values, when all of us comes from a family and many of us have families of our own. They say that we are child abusers, when we all stand firm against all child abuse. They claim that Serbian authorities have invested €40 million into EuroPride, despite the event costing a fraction of this and not receiving any funds from government. Every one of their claims is a lie, and to try to ban EuroPride would mean authorities had fallen for their lies."
"EuroPride in Belgrade will not be cancelled and will bring together thousands of LGBTI+ people from across Europe with LGBTI+ people from Serbia and the wider western Balkans. It will bring many millions of Dinar into the local economy, and allow Serbia to show that it is on the road to being a progressive, welcoming European nation. What Serbian authorities must do is stand firm against these bullies, and protect the event," Garina said.
In Belgrade, an activist with Belgrade Pride, Marko Mihailovic tweeted:
"The state cannot cancel EuroPride – it can only try to ban it, which would be a clear violation of the Constitution as well as the judgment of the Constitutional Court banning Pride from 2011, 12, 13. year declare unconstitutional.
Pride takes place as planned on September 17. at 5 pm in front of the National Assembly!"
Država EuroPride ne može da otkaže – može samo da proba da ga zabrani, što bi bilo jasno kršenje Ustava kao i presuda ustavnog suda koje zabrane Prajda iz 2011,12,13. god. proglašavaju neustavnim.
Prajd se održava po planu 17.09. u 17h ispred Narodne Skupštine!
💪🏳️‍🌈🇷🇸

— Marko Mihailović (@PalpFiksn) August 27, 2022
There has been violence at previous Pride events being held in the Serbian Capital city, most notably on October 10, 2010 when anti-LGBTQ+ and ultra nationalist anti-government protesters fought with about 5,000 armed Serbian police resulting in 78 police officers and 17 civilians that were injured some seriously and over 100 arrests and detentions.
The violence also severely damaged the car-park building of the ruling pro-European Democratic Party in an act of arson, the state TV building and the headquarters of other political parties were also damaged.
The rioting came as Serbia was seeking admittance as a European Union member state.
A spokesperson for the ILGA-Europe said that since 2014 Pride events were held in Belgrade under mostly peaceful conditions, but there is extreme pushback from the ultra-nationalist groups and especially those groups aligned with the Orthodox Church.
Serbian Prime Minister Ana Brnabic, who is a lesbian, and her partner joined the Pride marches since 2017 although in 2019 more than 100 far-right activists gathered, some holding Orthodox Christian banners and crosses and singing religious songs.
Serbian Police scuffled with several after they refused to move from the route of the march, and at least five people were detained Radio Free Europe and Radio Liberty reported at the time.
France: Bullying & homophobia- 13 year old dies by suicide
According to the most recent statistics every year in France 700,000 pupils are victims of harassment at school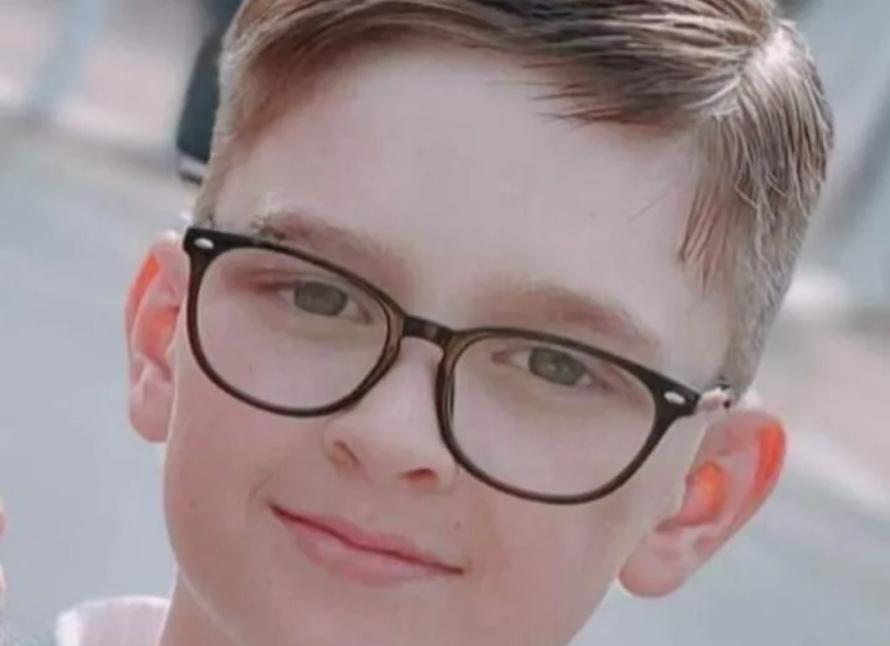 GOLBEY, France – A 13-year-old student, the victim of homophobia and bullying at his school, was buried yesterday a week after he killed himself. The death shook this small township of around 8,000 people in northeastern France.
Identified only as Lucas, the young boy was a student at the Louis Armand college in Golbey. [The school is rough equivalent to an American middle school]
According to the French LGBTQ+ media outlet Têtu.com and media outlet ici par France Bleu & France 3, Valérie Dautreme, the academic director of the national education services in the Vosges, labeled the news "terrible" and acknowledged Lucas and his mother reported "mockery" related to the teenager's sexual orientation from the first parent-teacher meeting last Fall in September.
While the family has yet to comment on the circumstances leading to their son's death, Dautreme says "the situation was taken very seriously by the establishment, by the head teacher," claiming that school staff and peer groups intervened. She then said that in regards to the initial reporting of the bullying that "For us, and I mean at this stage, the situation had been resolved: Lucas said afterwards that things had settled down, that he was no longer being teased."
Referring to his suicide she noted, "obviously, the investigation is in progress and for the moment, these are only incomplete elements."
"The family is destroyed by grief. The boy's mother is asking for justice, she wants the investigation to identify those responsible so that they are punished – underlined the family's attorney, Catherine Faivre. "Lucas had expressed that he was gay and his classmates were aware of it."
The case drew the attention of France's First Lady, Brigitte Macron, who has intervened taking up the cause against bullying in the nation's schools using Lucas' case to spotlight the need for reform and prevention.
"I am in favor of raising the awareness of teaching staff and those who work in universities and high schools to better identify cases of harassment," Macron told Le Parisien.
A portion of the teen's diary was publicly disclosed in which he had written "I want to end it," press accounts noted that he kept the diary locked in his desk drawer in his bedroom. The diary's existence was disclosed as part of the ongoing investigation into the teen's death by Frédéric Nahon, the local prosecutor [District Attorney] who noted in press accounts that the teenager's diary was examined by the investigators who found there are no direct allusions to the reasons for the suicide.
Nahon said that the first interrogations of the family's acquaintances and neighbors confirmed the existence of repeated homophobic teasing and insults. Nahon is trying to determine "the exact content of the insults, the duration over time of the bullying acts and any omissions by those who were aware of the facts." No criminal complaints have been filed.
According to the most recent statistics every year in France 700,000 pupils are victims of harassment at school.
Last February France's parliament adopted a new law that will make school bullying a criminal offence, which either students or staff can be prosecuted for Euronews reported.
Those found guilty under the new legislation face a €45,000 if the victim of bullying is unable to attend schools for up to eight days.
But more serious incidents can be punished with up to 10 years imprisonment and a fine of €150,000 for longer periods of school absence or if the victim commits suicide or attempts to.
"Homophobia kills," France's openly gay Transport Minister Clément Beaune said to French media outlets after learning of the teen's suicide.
The Louis Armand college, which has 697 students, is involved in the national pHARe system to fight against bullying and its teachers are trained and students are also required to take classes to prevent bullying.
A crowd-fundraiser to defray funeral costs for the family was able to raise €7,554 ($8,182.76 USD).
***************************************************************************************
The Trevor Project provides a safe, judgment-free place to talk for LGBTQ youth at 1-866-488-7386.
If you or anyone you love is experiencing mental health issues or suicidal thoughts, please reach out for help. You can call or text the number 988, which will direct you to the National Suicide Prevention Lifeline.
It is free and available 24 hours a day.