Rwanda criticized over exclusion of LGBTQ+, intersex people from Census
National count scheduled to end on Tuesday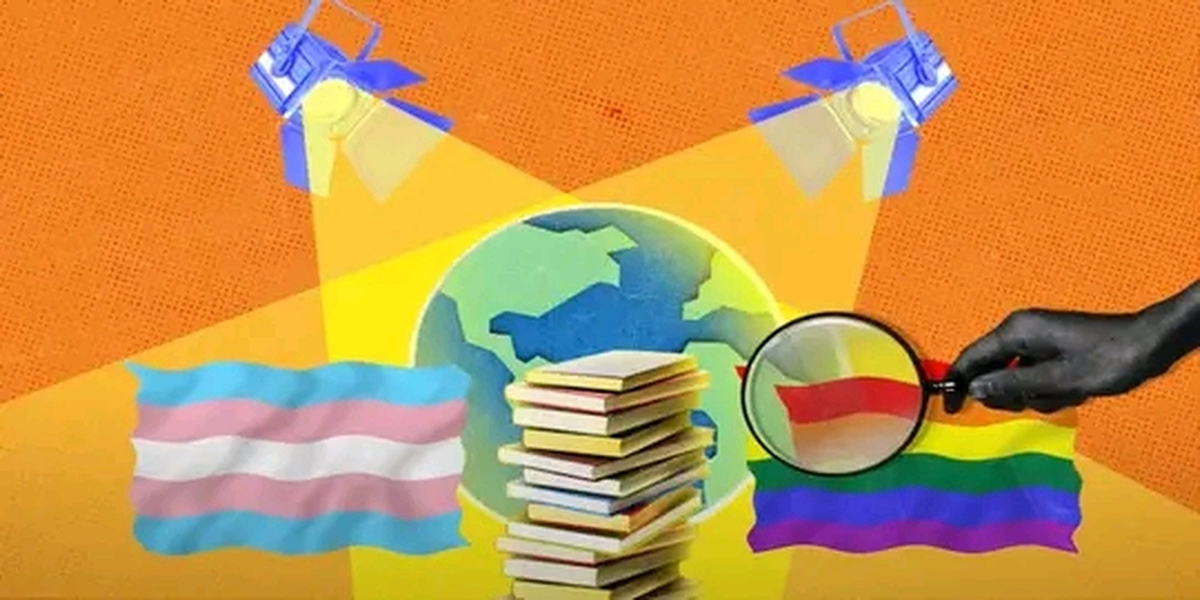 KIGALI, Rwanda — Activists in Rwanda have criticized the government over the lack of inclusion of LGBTQ+ and intersex people in the country's national Census.
The current Census does not specifically count LGBTQ+ and intersex people or include them in the questionnaires. Activists have criticized this exclusion, especially with the fact that Rwanda does not criminalize homosexuality.
"2SLGBTQIA+ people, like other minorities and vulnerable groups, face disparities in economic status, health and housing," said Human Rights First Rwanda Association, an organization based in Kigali, the Rwandan capital, that promotes the rights of LGBTQ+ and intersex people and other marginalized groups. "The government normally plans its long-term policies more especially in health matters and other issues depending on the vulnerability and marginalization from the number of its populace and also through conducting surveys including census. Thus, collecting data on sexual orientation and gender identity helps identify what those specific disparities are, which is a crucial first step in addressing those disparities in the long run and that's why some 2SLGBTQIA+ community members in Rwanda allude to the importance of this exercise and their inclusion."
The Human Rights First Rwanda Association said the Census questionnaires were broad, even though the government recognizes the LGBTQ+ and intersex community faces specific issues.
"The government recognizes the fact that 2SLGBTQIA+ issues exist but they did mention that the census questions had been tested to include issues of health and housing to a specific group but rather said continuous surveys would be conducted to collect data on particular groups like persons living with disabilities including those with intellectual disability, hard of hearing and other vulnerable groups including the 2SLGBTQIA+ groups who are different from others," added the Human Rights First Rwanda Association.
The group acknowledged same-sex couples will not receive marriage rights in Rwanda anytime soon, but it did note it remains engaged with various government agencies to ensure people who are LGBTQ+ or intersex receive the same rights and protections that heterosexuals receive.
"The Rwanda Family Law only recognizes marriage of a man and woman and also does not provide for any other types of marriage," said the Human Rights First Rwanda Association. "Same sex relations to be legalized may take time through the Rwanda law reform commission and advocacy on changes of laws, it could eventually allow and remove that clause that only recognizes marriage to be of a man and a woman and maybe include other forms of consensual relationships and marriages. This calls for a long-term advocacy agenda from civil society organizations and in particular the 2SLGBTQIA+ community."
"Nevertheless, change comes gradually," added the organization.
Human Rights First Rwanda Association since 2006 has joined other NGOs in opposition of efforts to criminalize homosexuality in Rwanda. Rampant discrimination and abuse based on sexual orientation and gender identity forces many LGBTQ+ and intersex Rwandans to remain in the closet.
"The process of reducing victimization on 2SLGBTQIA+ requires concentered and continued efforts and engaging various stakeholders such as the Ministry of Justice, (the) Rwanda Human Rights Commission; Ministry of Health, Ministry of Gender and Family; (the) Gender Monitoring Unit; international development partners; faith leaders and including mainstream NGOs and 2SLGBTQIA+ organizations working together to change the mindset of the populace," said Human Rights First Rwanda Association. "This can be done through dialogue meetings and continuous sensitization campaigns and also empowering sexual minorities to be their own self advocates."
Kenyan LGBTQ+ rights groups honor Transgender refugees, asylum seekers
Event coincided with the Transgender Day of Remembrance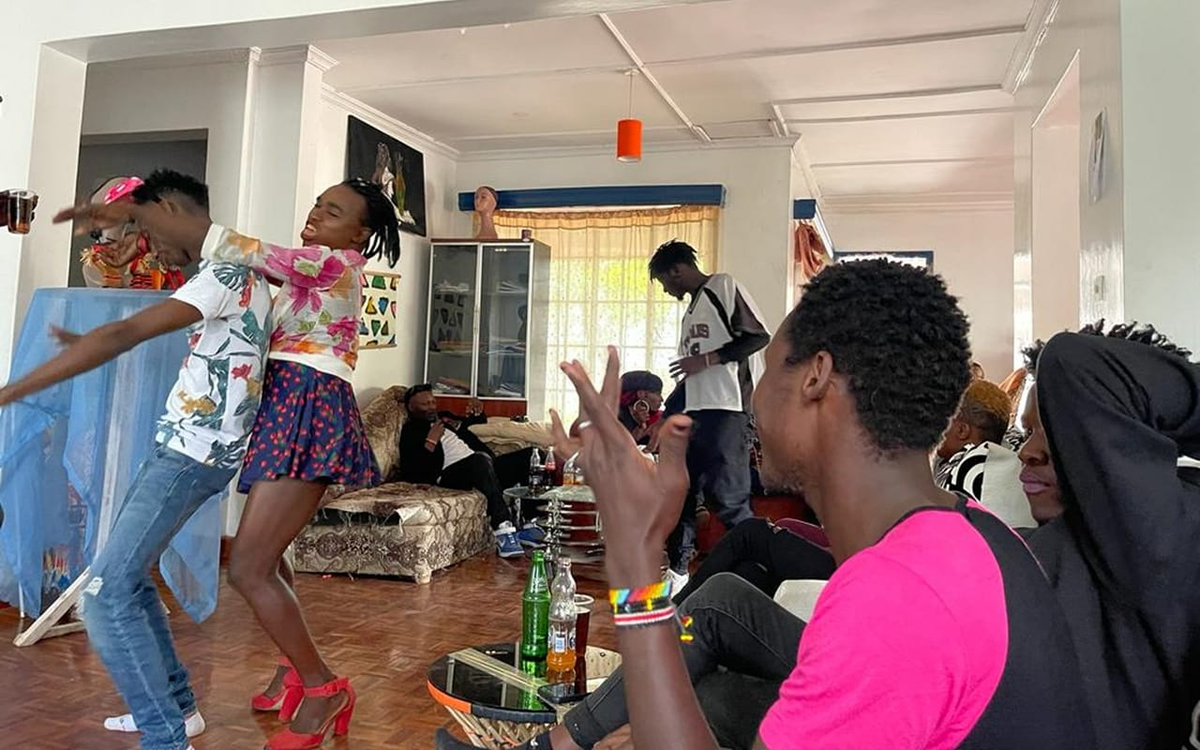 NAIROBI, Kenya — Two LGBTQ+ rights groups in Kenya this month used the Transgender Awareness Week and the Transgender Day of Remembrance to honor transgender refugees and asylum seekers in the country.
The Refugee Trans Initiative and Entrepreneur Empowerment and Advocacy Health on Nov. 20 hosted an event in Nairobi, the Kenyan capital. It did not take place in the Kakuma refugee camp; but former residents who now live in Nairobi, Kisumu and Mombasa attended.
"The event was to celebrate Trans Awareness Week for Trans refugees and asylum seekers and we invited other individuals who are part of the 2SLGBTQIA+ refugee community," Entrepreneur Empowerment and Advocacy Health Director Vanilla Hussein. "We had time to reflect on the memory of our friends we have lost and most recently Francis, who was murdered in Uganda."
Hussein said the conditions in Kakuma made it unsafe for the group to hold an event in the refugee camp.
Two gay men in March 2021 suffered second-degree burns during an attack on Block 13 in Kakuma, which the U.N. Refugee Agency created specifically for LGBTQ+ and intersex refugees. One of them died a few weeks later at a Nairobi hospital.
A report the Organization for Refuge, Asylum and Migration and Rainbow Railroad released in May 2021 indicates nearly all of the LGBTQ+ and intersex people who live in Kakuma have experienced discrimination and violence because of their sexual orientation and/or gender identity. UNHCR in a statement after the March 15, 2021, attack noted Kenya "remains the only country in the region to provide asylum to those fleeing persecution based on sexual orientation, gender identity or expression," even though consensual same-sex sexual relations remain criminalized.
"Trans refugees continue to live in appalling conditions due to poor welfare, lack of access to jobs, affordable healthcare and opportunities in Kenya," said Hussein. "Currently, some trans refugees and gender non-conforming refugees lack proper documentation."
Hussein further noted NGOs "are not funded by the donors adequately because of bureaucratic hurdles and requirements to access funding such as bank statements, which have made it hard to get access to funds that can provide food, shelter, and relief emergency assistance."
"To sum up, Kenya remains a threat to the 2SLGBTQIA+ community due to transphobia and homophobia," said Hussein.
Alvin Mwangi, a reproductive rights activist, stressed Trans people simply want basic human rights.
"Basic human rights are not special rights, the right to get and keep a job based on merit is not a special right, the right to be served food in a restaurant is not a special right, the right to have a roof over one's head is not a special right, the right to walk down a street and not be attacked because of who you are and whom you love is not a special right," said Mwangi.
"The government of Kenya should ensure its laws and systems protect Transgender persons just like any other citizen of Kenya against all forms of violence and discrimination," added Mwangi. "The government of Kenya should commit to end all forms of violence and discrimination against Transgender persons, by publicly condemning any major instances of homophobic and transphobic violence that occur in the counties and in the country in general."
Mwangi also stressed Trans people are "beautiful" and "deserve love."
"We all have the right to live with dignity and respect," said Mwangi. "As we just marked and celebrated the Transgender Day of Remembrance, which memorializes victims of transphobic violence, and as we continue to celebrate Transgender Awareness month until the end of November, we remember those in the Transgender community who have lost their lives due to violence brought by hate and ignorance and we honor, celebrate and advocate for the respect of the rights of Transgender and gender diverse communities."
"All Transgender persons have a right to equality and freedom from discrimination of all forms. All Transgender persons require equal protection against any form of violence," added Mwangi. "The right to equality includes the full and equal enjoyment of all human rights and fundamental freedoms."
Daniel Itai is the Washington Blade's Africa Correspondent.