Texas drag brunch defended by armed counter-protesters
According to reactions on social media, many felt it was about time that right-wing threats & intimidation were responded to in kind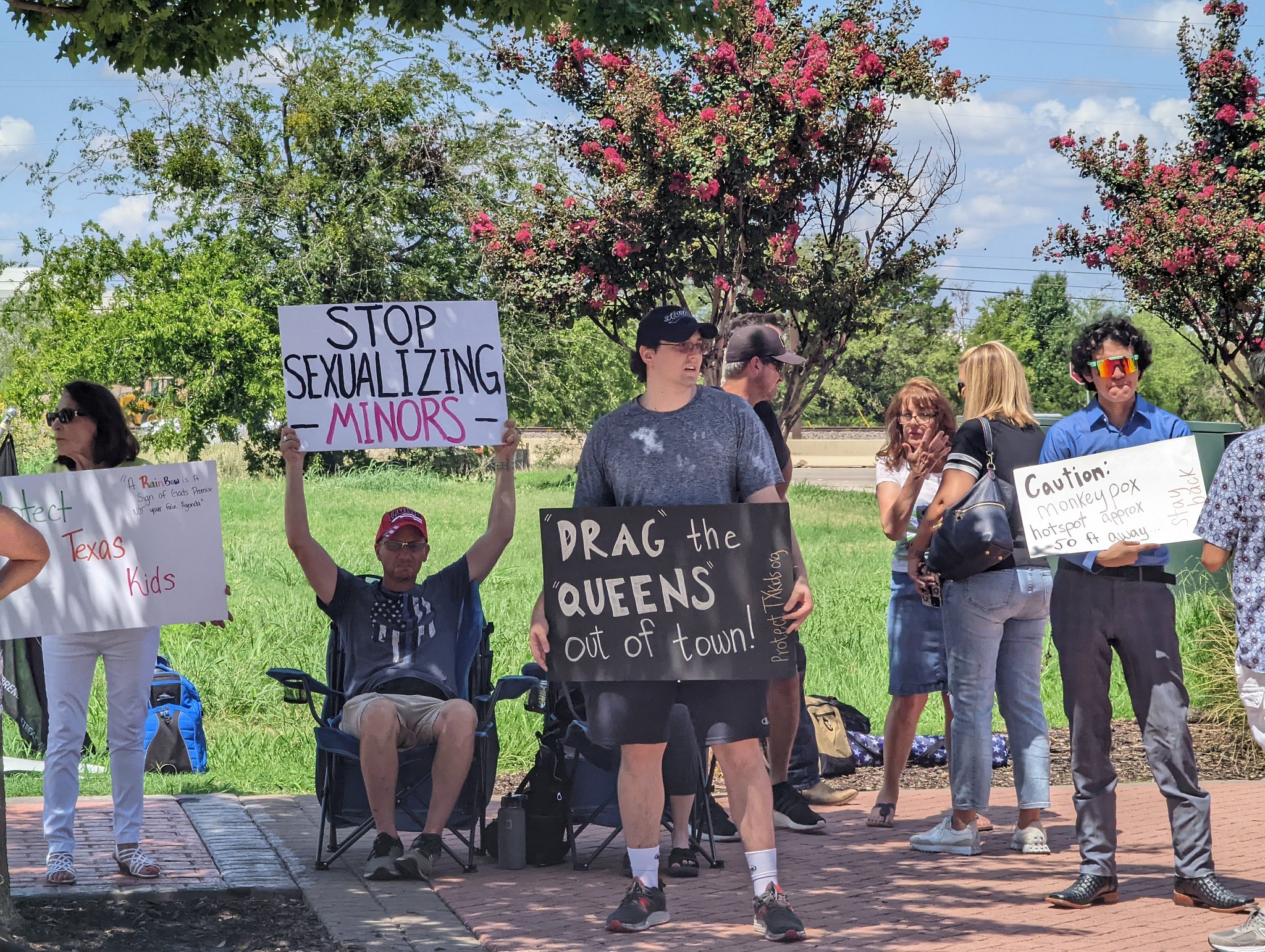 ROANOKE, Tx – Fueled by months of lies teed up by far-right conspiracy mongers like Libs of TikTok's Chaya Raichiklike and Georgia Republican U.S. Rep. Marjorie Taylor Greene, what happened on Sunday in Roanoke, Texas, has by now become something of a familiar scene.
Crowds were gathered outside a family friendly drag show at Anderson Distillery and Grill, close to the Dallas-Fort Worth area, some with signs accusing the establishment and its patrons of sexually abusing children, or of "grooming" them for abuse.
This time, however, counter-protestors showed up, too. Armed with AR-15 style rifles, they outnumbered the anti-LGBTQ+ activists, according to Steven Monacelli, a journalist with Rolling Stone and Texas Observer, who was there to witness the heated exchanges and document some of the conflict on Twitter.
NOW: anti-trans activists are protesting a drag brunch in Roanoke, Texas, but are outnumbered by supporters of the event. I've only been here for about five minutes and I've already seen quite a few heated exchanges. pic.twitter.com/l4RcwWFlSZ

— steven monacelli (@stevanzetti) August 28, 2022
As with many all-ages LGBTQ+ events this summer – from California to North Carolina – hate was ginned up on social media among right-wing extremists who sought to interrupt the event and disband the attendees.
Leading up to the event, word was spread on anti-LGBTQ+ Facebook groups like Texas Family Project and Protect Texas Kids, the latter warning, "We need to show up in full force and show that the majority of us are against children being involved in these disturbing, sexually explicit shows."
Ostensibly, the protest is about protecting children. But some of the protest signs are quite clear in their general opposition to drag queens. pic.twitter.com/ey5B4TWNCh

— steven monacelli (@stevanzetti) August 28, 2022
The event hosted by Anderson Distillery and Grill was called, "Barrel Babes Drag Brunch" described as, "similar to a variety show with professional drag artists lip-syncing, dancing and performing comedy routines." The owner said there would be no sexual content or erotic behavior.
A man identified as a member of the far-right Proud Boys was photographed at the protest on Sunday. Some of the signs from anti-LGBTQ+ protestors read: "Christ is KING," "Drag the queens out of town," "Children cannot consent," "Stop sexualizing children," and "Caution: Monkeypox hotspot approx. 50 ft away. Stay back."
(Reddit material derived from Twitter thread by journalist Steven Monacelli)
The Proud Boys has made its presence known at multiple all-ages LGBTQ+ events this summer. On June 11, members of the far-right gang shouted homophobic and transphobic slurs at performers who were reading to kids during Drag Queen story hour at the San Lorenzo, CA library. Days later, in Wilmington, North Carolina, parents and children were terrorized when a group of 15 masked militants affiliated with the pro-Trump group marched into the library and disrupted a family friendly LGBTQ+ event for more than 90 minutes.
According to reactions on social media, many on the left felt it was about time that right-wing homophobic and transphobic threats and intimidation were responded to in kind.
@BossBunny503 wrote: "Time for us to do this on the Left. I'm done with being intimidated by #ProudBoys, #PatriotFront even cops! Fuck #fascism! If the only way to beat #facists is with militias and the threat of violence so be it!"
Time for us to do this on the Left. I'm done with being intimidated by #ProudBoys, #PatriotFront even cops! Fuck #fascism! If the only way to beat #facists is with militias and the threat of violence so be it! https://t.co/YBsJS7MMzM

— Author DJ Producer Activist Brett Harper (@BossBunny503) August 29, 2022
Beginning last September, HB1927 made it legal in Texas for most people aged 21 or over to open-carry or concealed-carry a gun in a holster without a permit.
The presence of an armed contingent of counter-protestors in Texas on Sunday recalled some of the scenes that played out in 2017 over white supremacist violence in Charlottesville, Virginia. There, a group of about 20 anti-racist and anti-capitalists, called the Redneck Revolt, formed a perimeter around the counter-protestors in Justice Park. They were armed with rifles.
Other notable recent examples have included some of the protests over police killings of unarmed black men like George Floyd during the summer of 2020. Reuters reports that racists carrying Confederate battle flags in the Atlanta, Georgia suburb of Stone Mountain were met with some armed left-wing protestors, prompting a clash and the intervention of members of law enforcement.
"A pattern among the clashes was rising tensions between right and left wing groups after nearly three months of protests over the death of George Floyd in Minneapolis police custody and President Donald Trump's 'law and order' response to demonstrations," Reuters wrote.
Texas school district imposes 'Don't Say Trans' policy
"I transferred to another district this year because of the culture of fear you continue to create," said one LGBTQ+ student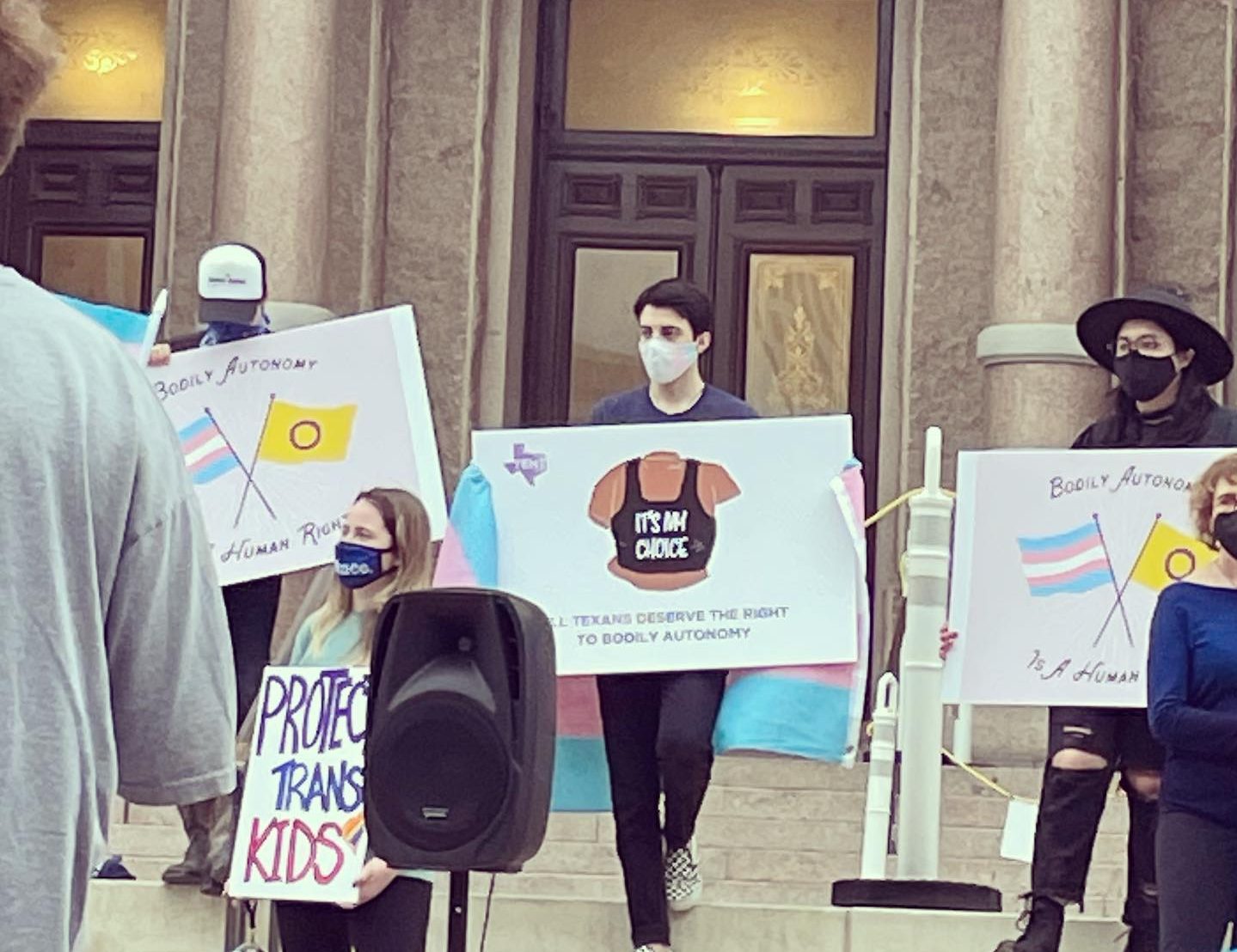 By Steven Monacelli | GRAPEVINE, Tx. – The parking lot was packed Monday evening when I arrived at the administrative headquarters of the Grapevine-Colleyville Independent School District (GCISD), from which I graduated over a decade ago.
Four pop-up tents had been set up in the parking lot by conservative activist groups who held a tailgate party ahead of the meeting. Among the tailgaters was Julie McCarty, the founder of the True Texas Project, a right-wing group descended from the NE Tarrant Tea Party that's been designated an extremist group by the Southern Poverty Law Center.
"We had a huge party in the parking lot to celebrate our victories & enjoy awesome community spirit," wrote True Texas Project CEO Julie McCarty on Twitter. "Thank you @GCISD & thank you to the @TrueTXProject peeps who supported!"
Immediately outside the building entrance, a handful of students from the district held protest signs. "Our existence is not a controversy," one sign read. "Let trans kids live, we aren't threats," said another.
What drew both groups to the suburban school district meeting in Tarrant County was a 36-page document of proposed district policies that was publicly released only 72 hours earlier. The proposals were championed by the school board's four-member conservative majority, recently elected with the help of a flood of dark money, part of a nationwide trend in which crusading reactionaries have turned school boards into perches from which to wage war on literature, queer children, and non-existent curricula. Most controversially, the GCISD policies include a total ban on employees engaging in any discussion of what the district defines as "gender fluidity."
"I AM PART OF THE LGBTQ+ COMMUNITY, AS ARE MANY OF MY FRIENDS THAT REMAIN IN THE GCISD SCHOOLS. THE POLICIES YOU ARE PROPOSING ARE PUTTING THEM IN DANGER."
"For purposes of this policy, 'Gender Fluidity' means any theory or ideology that (1) espouses the view that biological sex is merely a social construct, (2) espouses the view that it is possible for a person to be any gender or none (i.e. non-binary) based solely on that person's feelings or preferences, or (3) espouses the view that an individual's biological sex should be changed to 'match' a self-believed gender that is different from the person's biological sex," the measure reads.
Other policies include a ban on "equity audits" across the district and draconian rules on what books are allowed in libraries and classrooms. The language around "inappropriate material" in libraries is particularly vague, defining it in part as "patently offensive to prevailing standards in the adult community as a whole with respect to what is suitable for minors."
The policies are described by proponents as designed to ensure the district complies with state and federal laws, such as the laws passed by the Texas Legislature explicitly banning the teaching of "critical race theory" in classrooms. Critics, such as the ACLU of Texas, deride the policies as blatantly anti-LGTBQ+ and note that parts of the policies in fact go beyond what is required by state law.
Nearly two hundred people had signed up to speak during the public comment period, a record-breaking number according to board member Jorge Rodríguez. Testimony lasted nearly four hours. Students, parents, alumni, and outside activists alike were each given a mere sixty seconds to voice their opinion on the proposed policies prior to the final vote. Most said they were residents of the district. A few were activists with far-right groups like True Texas Project, Protect Texas Kids, and even the John Birch Society.
"MANY ALREADY FEEL THAT THEY HAVE TO SUPPRESS THEIR GENDER EXPRESSION IN PUBLIC AND FEAR DISCRIMINATION."
In terms of the "prevailing standards in the adult community as a whole," the room was clearly divided. Simple statements of thanks to the board, heartfelt pleas to reconsider the policies, and deranged chest beatings were all on display. One man, Scott Western, shocked some in the room when he delivered a deeply homophobic rant in favor of the policies.
"Fight like hell, hold the line against the LGBT mafia and their dang pedo fans. Keep winning. You know what, keep the winning, they can keep the monkeypox," Western said. "Woo! Get some. Thank you."
Western received no condemnation from the board, but one man was warned and eventually ejected by the board president for clapping after speeches in opposition to the policies.
Some of the most compelling speeches came from students and alumni of the district who urged the district to reconsider the proposed measures. "Many already feel that they have to suppress their gender expression in public and fear discrimination," said one high school junior. "Schools everywhere and in GCISD are supposed to make everyone feel included and safe."
Another student's speech personalized that concern in a particularly dramatic fashion.
"I transferred to another district this year because of the culture of fear you continue to create," the student said. "I am part of the LGBTQ+ community, as are many of my friends that remain in the GCISD schools. The policies you are proposing are putting them in danger. So, what are we afraid of? No, let me rephrase. What are you afraid of?"
"THESE BOARD MEETINGS HAVE JUST BECOME HEADQUARTERS FOR POLITICAL CAMPAIGNS INSTEAD OF FOCUSING ON WHAT WE ARE HERE TO DO, WHICH IS TO HELP STUDENTS SUCCEED."
After the public comment period concluded, the four conservative members—in keeping with their apparent disdain for free speech—voted to limit comment from the trustees to three minutes each. One opposed member, Rodríguez, tore into the proposal.
"Now we have a war against librarians, a war against LGTBQ+ students and teachers, and that is why I'm voting against these policies," Rodríguez said. "We've heard from many citizens concerned about these policies, and in years past we don't get to this point because we go to the community and ask for feedback and input. … I believe this is all political. These board meetings have just become headquarters for political campaigns instead of focusing on what we are here to do, which is to help students succeed."
Conservative member Tammy Nakamura defended the policies as a justified response to what she sees as the politicization of education and the "overt and nefarious infiltration of social and cultural propaganda in the curriculum, none more damaging to young minds and bodies than the madness of so-called Gender Fluidity Ideology."
"Simply put, with the passage of these policies, we have neutralized our classrooms," Nakamura said. "They will no longer be used as weapons against free market capitalism, against national pride and unity, against traditional American values, and against the biological and social identity of our children."
At the end of the trustee statements, with less than five hours of public discussion, the proposed policies were all passed by the same 4-3 margin that limited discussion about them.
*********************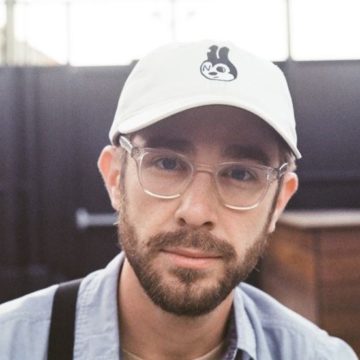 Steven Monacelli is an investigative journalist in Dallas. His reporting has been featured in Rolling Stone, The Daily Beast, The Real News, Dallas Observer, Dallas Weekly, and more. He is also the publisher of Protean Magazine, a nonprofit literary publication. Follow him on Twitter @stevanzetti.
**********************
The preceding article was previously published by The Texas Observer a nonprofit investigative news outlet and is republished by permission.
The Texas Observer believes that journalism is crucial to holding the powerful accountable and essential in the development of a world that protects the lives, and rights, of all human beings. It's with this spirit that they hope to partner, collaborate and share resources with news outlets also working in the public's interest.
Sign up for the Texas Observer's weekly newsletter, or follow on Facebook and Twitter.