Trans Oklahoma high school students sue over bathroom ban
Provisions in the language of the law requires schools to adopt disciplinary procedures to punish students who do not comply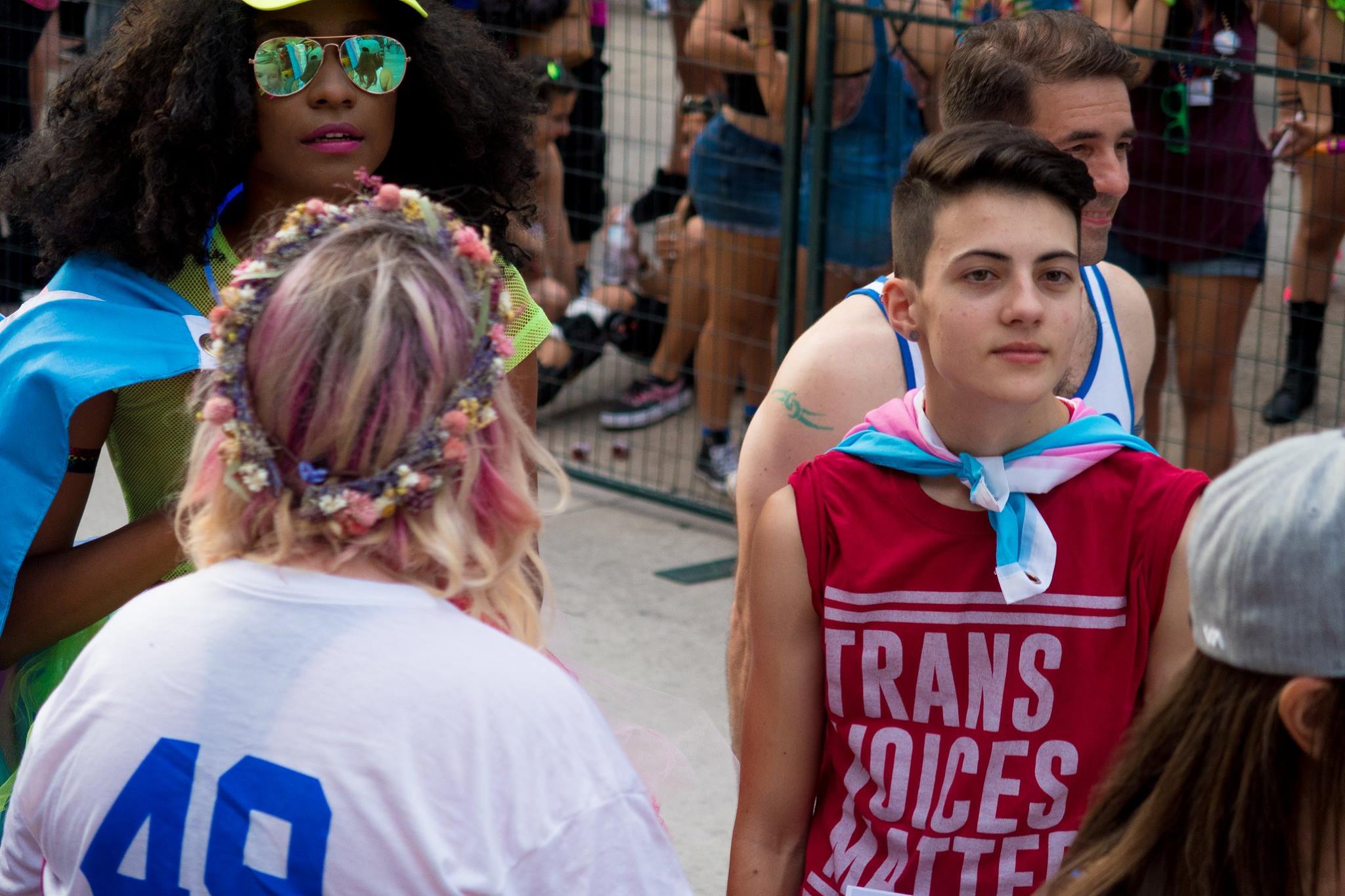 OKLAHOMA CITY — A federal lawsuit was filed Wednesday against the Oklahoma State Department of Education (OSDE), three Oklahoma public school districts, one public charter school, and numerous government officials for implementing and enforcing a new school facilities access law that singles out transgender students for discriminatory treatment.
Last May, Oklahoma Senate Bill 615 passed the Oklahoma legislature and was quickly signed into law by Republican Governor Kevin Stitt. The law requires all pre-K through 12th grade public schools and public charter schools to restrict the use of multiple occupancy restrooms and other facilities at school based on the sex listed on an individual's original birth certificate.
Provisions in the language of the law requires schools to adopt disciplinary procedures to punish students who do not comply and allows parents and guardians to take legal action against any school that does not comply with the new law.
The capital city's leading paper, The Oklahoman noted that any schools or districts that violate the law would see a 5 percent penalty reduction in state funding. 'That could subtract thousands to millions of dollars, depending on the school system," the paper noted.
"Governor Stitt believes girls should use girl restrooms and boys should use boy restrooms," Stitt's spokesperson Carly Atchison told media in a statement.
The American Civil Liberties Union (ACLU), the ACLU of Oklahoma Foundation (ACLU-OK), Lambda Legal, and pro-bono co-counsel Covington & Burling LLP filed the suit alleging that that S.B. 615 violates the Equal Protection Clause of the Fourteenth Amendment to the U.S. Constitution and Title IX of the Education Amendments of 1972, by discriminating on the basis of sex, gender identity, and transgender status.
"Transgender students live and go to school in our state. They use public facilities just like everyone else, and their presence harms no one," said Hanna Roberts, Staff Attorney at the ACLU of Oklahoma Foundation. "But this election year has been overrun with attacks on our youth and their ability to feel safe while receiving an inclusive education. Transgender people are part of our families, our workplaces, and our neighborhoods, and they, like everyone else, need to be able to safely access restrooms. Not only does promoting these baseless fears for political gain put our most vulnerable students at risk, but it also sends the message that they are not worthy of a full life. With this case, we hope to make clear that trans students belong."
The lawsuit, Bridge v. Oklahoma State Department of Education, was filed in the U.S. District Court for the Western District of Oklahoma on behalf of three students, two of whom are high school students in Oklahoma City-area school districts and one student who is attending a public charter school in Oklahoma City. In addition to the OSDE, the lawsuit also names: Oklahoma Superintendent of Public Instruction Joy Hofmeister; six other members of the Oklahoma State Board of Education: State Attorney General John M. O'Connor, Noble Public Schools, Moore Public Schools, Oklahoma City Public Schools, and Harding Independence Charter District, Inc. The plaintiffs include Andy Bridge, 16, a senior at Noble High School just outside of Norman, OK, and his parents Aysha Prather and Eli Bridge. The two other plaintiffs – a high school student and a middle school student – and their families are filing anonymously.
"There is no valid reason to prohibit transgender students from using the same facilities as their peers. Doing so is stigmatizing and damaging. It interferes with their ability to learn at school and can lead to physical harms as well. No problems have arisen in schools that allow transgender students to use restrooms and other facilities consistent with their gender. It is time for politicians to stop using young people who are transgender as a wedge issue for political gain," said Jon Davidson, Senior Staff Attorney at the ACLU.
In a statement, plaintiff Andy Bridge said, "I am a boy, and while living authentically hasn't always been easy, it's given me a sense of relief and happiness. Being able to use the boys' restroom might seem like a small thing to others, but it is a vital step in my transition. Being barred from using it leaves me singled out and excluded from the rest of my friends and classmates, but also feeling like I'm being told that I'm not worthy of the same respect and dignity as everyone else."
Editor's Note: Stories amplifying attacks on LGBTQ+ people have a measurable negative impact on mental health. To access LGBTQ+ affirming mental health support, such as Trans Lifeline (877-565-8860), the Trevor Project (call 1-866-488-7386 or text START to 678-678), and the LGBT Hotline (888-843-4564).
Federal Court upholds Washington state ban on conversion therapy
NCLR successfully moved to intervene in the lawsuit on behalf of Equal Rights Washington– the state's largest LGBTQ civil rights organization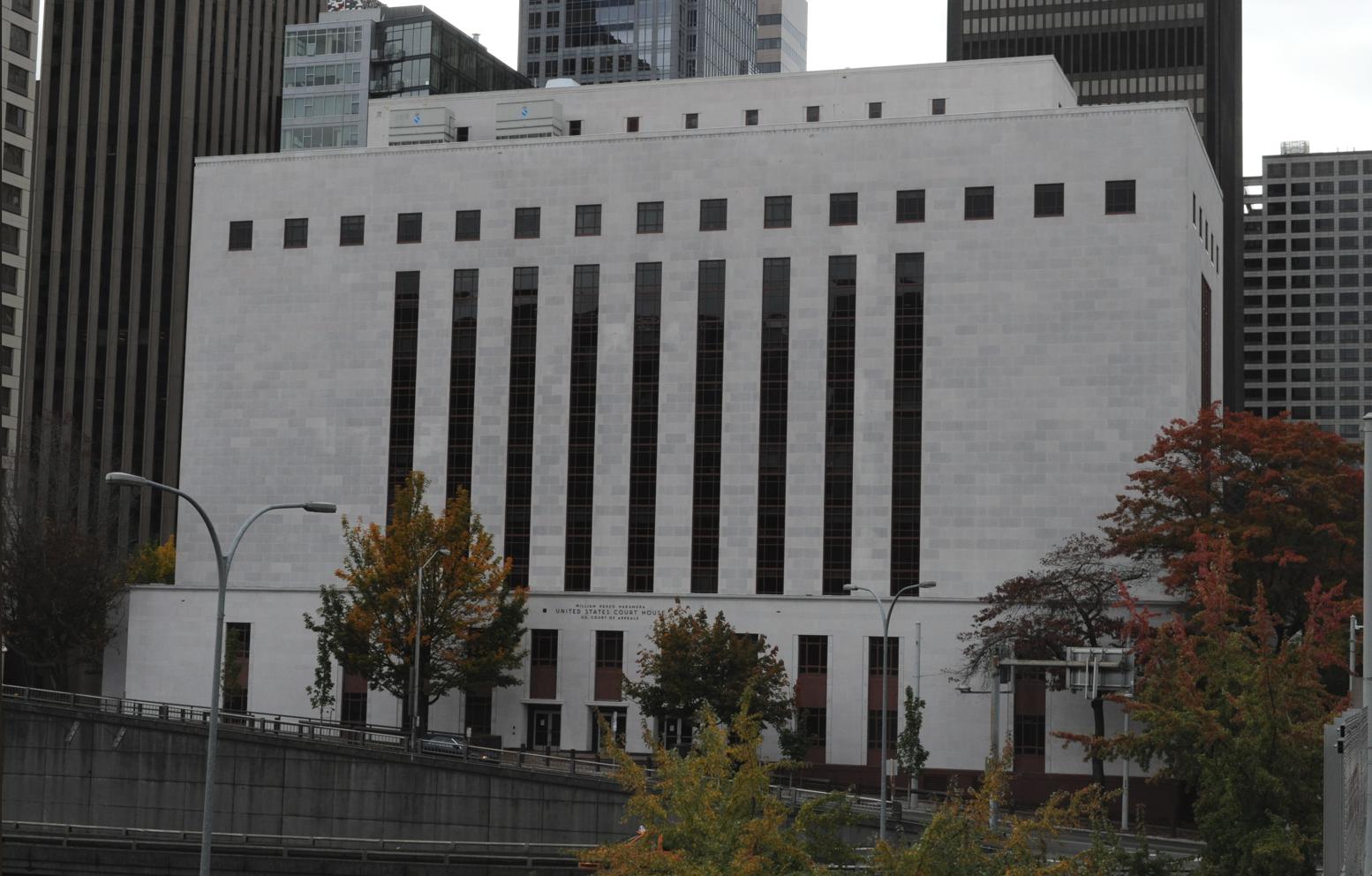 SEATTLE — The United States Court of Appeals for the Ninth Circuit on Monday rejected a therapist's request for the court to reconsider its previous decision upholding the State of Washington's law protecting minors from conversion therapy by licensed health professionals.
Conversion therapy is a dangerous and discredited practice that attempts to change a minor's sexual orientation or gender identity.
Washington prohibited licensed mental health professionals from subjecting minors to conversion therapy in 2018, as more than 20 other states have also done.
Last September, the ninth circuit wrote:  "In relying on the body of evidence before it as well as the medical recommendations of expert organizations, the Washington Legislature rationally acted by amending its regulatory scheme for licensed health care providers to add 'performing conversion therapy on a patient under age eighteen' to the list of unprofessional conduct for the health professions."
"The Ninth Circuit has affirmed that states can require licensed mental health providers to comply with ethical and professional standards prohibiting the use of unnecessary, ineffective, and harmful treatments on their minor patients," said Shannon Minter NCLR Legal Director. "These are common sense protections that unfortunately are necessary to prevent unethical therapists from defrauding parents and causing severe harm to LGBTQ youth. Every major medical and mental health organization in the country supports these laws, which are supported by decades of research and clear standards of care."
"We applaud the Ninth Circuit for permitting states to protect survivors like myself from the unethical practice of so-called 'conversion therapy," which has wreaked havoc on thousands of LGBTQ youth and their families," said Mathew Shurka, a "conversion therapy" survivor and co-founder of Born Perfect. 
In 2018, Washington passed a law prohibiting state-licensed therapists from engaging in conversion therapy with a patient under 18 years old. Every leading medical and mental health organization in the country has warned that these practices do not work and put young people at risk of serious harm, including depression, substance abuse, and suicide. Twenty-five states and over 100 localities have laws or administrative policies protecting youth from these practices or preventing the expenditure of state funds on conversion therapy.
In 2021, an anti-LGBTQ legal group filed a federal lawsuit challenging the new law on behalf of Brian Tingley, a "therapist" and advocate of "conversion therapy".
Tingley, who is represented by the Scottsdale, Arizona-based anti-LGBTQ Alliance Defending Freedom, (ADF), identifies himself as a "Christian licensed marriage and family therapist"  and alleges in the court filings that the provided definition of "conversion therapy" is "vague, content-biased, and biased against one perspective or point of view."
 The National Center for Lesbian Rights (NCLR) successfully moved to intervene in the lawsuit on behalf of Equal Rights Washington (ERW) – the state's largest LGBTQ civil rights organization and a primary supporter of the law during the legislative process. ERW and the State of Washington urged the court to uphold the law in light of the overwhelming consensus of medical and mental health professionals that conversion therapy poses a serious risk to the health and well-being of Washington's youth. In August 2021, the federal district court for the Western District of Washington upheld the law and rejected Tingley's challenge.
In September 2022, a three-judge panel of the Ninth Circuit affirmed the district court's decision, ruling that state laws protecting minors from conversion therapy by licensed health professionals are constitutional. Tingley then asked the full Ninth Circuit to order the September decision to be reconsidered by a larger panel of Ninth Circuit judges. Today, the court rejected that request. 
The court's order means that the September 2022 panel decision upholding the Washington law will be the Ninth Circuit's final decision in the case.