Supreme Court: Yeshiva University can block LGBTQ student club
"Requiring it to endorse the group would be a "clear violation" of its rights under the U.S. Constitution's First Amendment"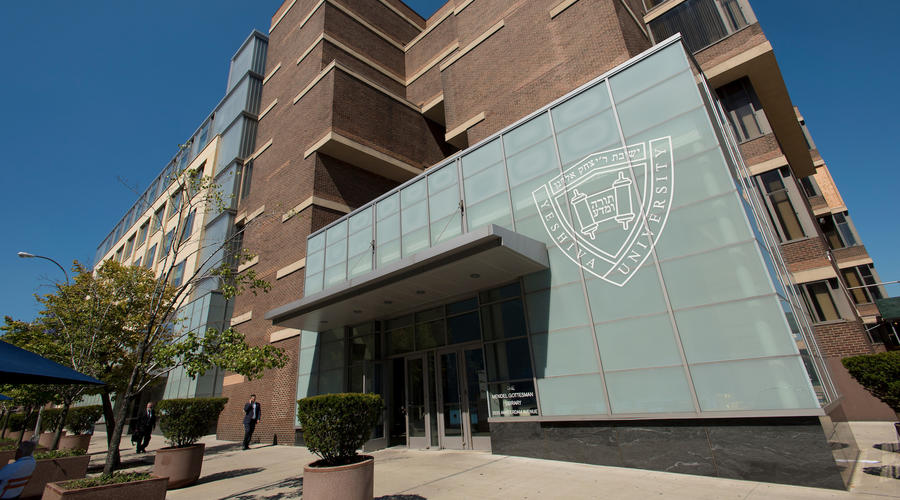 WASHINGTON – Associate U.S. Supreme Court Justice Sonia Sotomayor, in a brief order granted an emergency request made by Yeshiva University, a private modern Orthodox Jewish research university in New York City, to deny official recognition to an LGBTQ student group.
Today's ruling by Justice Sotomayor puts on hold a decision by a New York County Supreme Court Judge this past June who ruled that Yeshiva was bound by the New York City Human Rights Law, which bars discrimination based on sexual orientation.
Last year in May, The Washington Post reported that the suit was filed April 26 in the New York County Supreme Court on behalf of a group of students collectively as 'YU Pride Alliance, along with recent graduates including openly bisexual Molly Meisels, who told the Post she had come out at a rally on campus in September 2019. She added that she started a feminist club during her second semester on campus, and while it was initially ridiculed, she said, now it is simply accepted as a club.
She emphasized that having an officially recognized LGBTQ club at Yeshiva University is important in a tightknit, small campus, especially where the Jewish community emphasizes connection.
"What a queer club provides is community, especially where community is so vital," Meisels said.
What sets the 3,000 students university apart is that it has registered as a nonsectarian corporation versus the more typical religious affiliated institution of higher education.
That status according to attorney Katie Rosenfeld, who is representing some of the students in the suit sets YU apart, especially she argues that because the school receives government and state funding, it shouldn't qualify for religious exemptions. she works at a law firm that specializes in cases on civil rights.
The university argued that it is a religious institution and therefore should be exempted from the law. Requiring it to endorse the group would be a "clear violation" of its rights under the U.S. Constitution's First Amendment, which protects the free exercise of religion, the university said in its response.
"Yeshiva shouldn't have been forced to go all the way to the Supreme Court to receive such a commonsense ruling in favor of its First Amendment rights. We are grateful that Justice Sotomayor stepped in to protect Yeshiva's religious liberty in this case," Eric Baxter, a lawyer at the religious liberty legal advocacy group Becket, which is representing Yeshiva told NBC News.
Katherine Rosenfeld, a lawyer for Pride Alliance, said Friday in a statement that the group "remains committed to creating a space space for LGBTQ students" on campus and would await final action from the Supreme Court.
This is yet another in a series of cases the present court has heard and with its 6-3 conservative majority, has strongly backed religious rights in those cases.
Among its most recent rulings the high court has decided in favor of including a 6-3 ruling that sided with a former Bremerton, Washington assistant high school football coach fired for refusing to halt his practice of praying at mid-field after games on school property.
The court in 2021 ruled in favor of a Catholic Church-affiliated agency that Philadelphia had barred from participating in its foster care services because the group refused to place children with same-sex couples. Two years previously in 2018, the court ruled in favor of a conservative Christian baker in Colorado who refused to make a wedding cake for a same-sex couple.
This Fall term justices are set to hear arguments in cases from a web designer, also from Colorado, who wants the court to rule that, based on her evangelical Christian beliefs, she does not have to design wedding websites for same-sex couples.
Federal Court upholds Washington state ban on conversion therapy
NCLR successfully moved to intervene in the lawsuit on behalf of Equal Rights Washington– the state's largest LGBTQ civil rights organization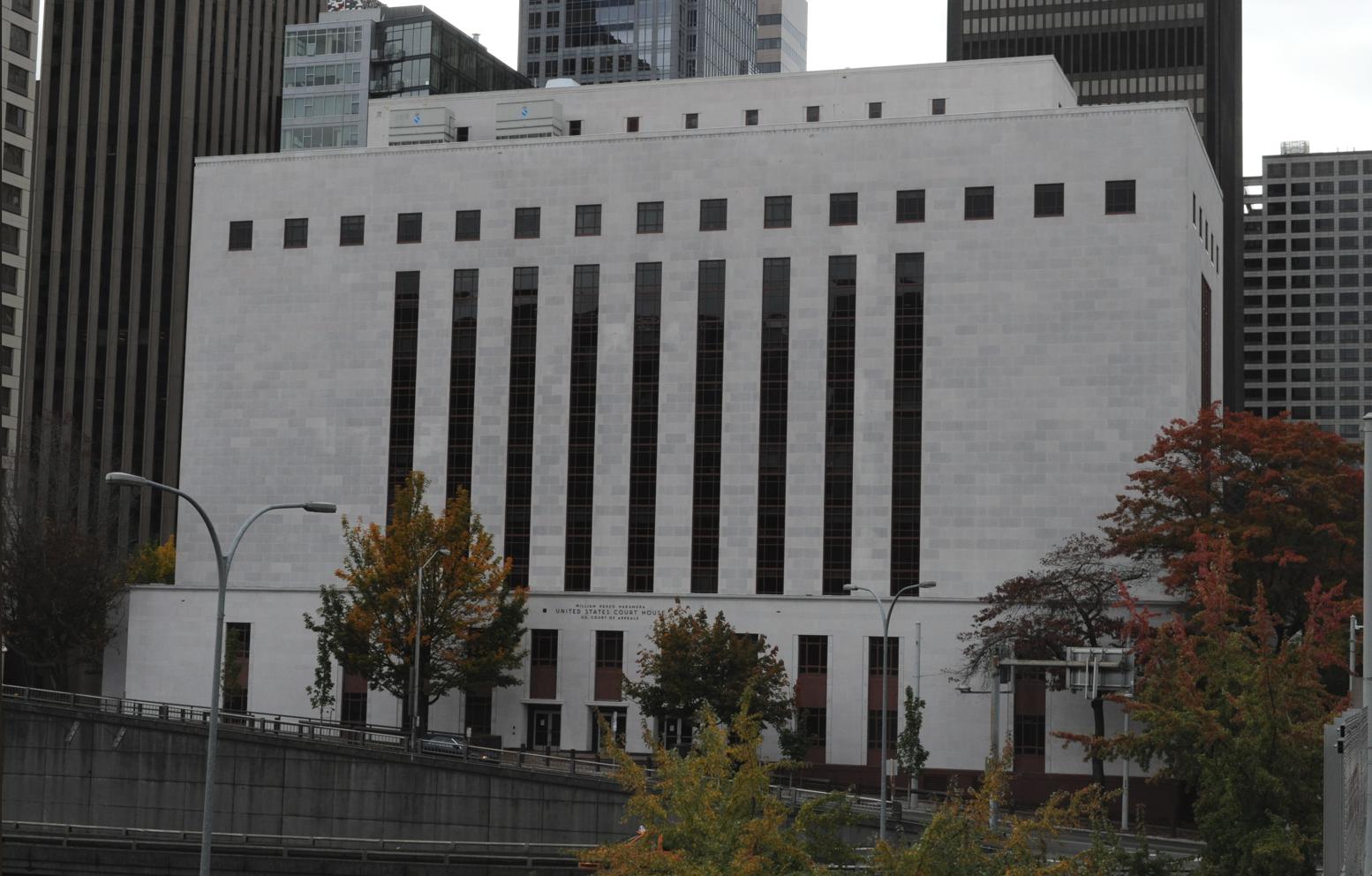 SEATTLE — The United States Court of Appeals for the Ninth Circuit on Monday rejected a therapist's request for the court to reconsider its previous decision upholding the State of Washington's law protecting minors from conversion therapy by licensed health professionals.
Conversion therapy is a dangerous and discredited practice that attempts to change a minor's sexual orientation or gender identity.
Washington prohibited licensed mental health professionals from subjecting minors to conversion therapy in 2018, as more than 20 other states have also done.
Last September, the ninth circuit wrote:  "In relying on the body of evidence before it as well as the medical recommendations of expert organizations, the Washington Legislature rationally acted by amending its regulatory scheme for licensed health care providers to add 'performing conversion therapy on a patient under age eighteen' to the list of unprofessional conduct for the health professions."
"The Ninth Circuit has affirmed that states can require licensed mental health providers to comply with ethical and professional standards prohibiting the use of unnecessary, ineffective, and harmful treatments on their minor patients," said Shannon Minter NCLR Legal Director. "These are common sense protections that unfortunately are necessary to prevent unethical therapists from defrauding parents and causing severe harm to LGBTQ youth. Every major medical and mental health organization in the country supports these laws, which are supported by decades of research and clear standards of care."
"We applaud the Ninth Circuit for permitting states to protect survivors like myself from the unethical practice of so-called 'conversion therapy," which has wreaked havoc on thousands of LGBTQ youth and their families," said Mathew Shurka, a "conversion therapy" survivor and co-founder of Born Perfect. 
In 2018, Washington passed a law prohibiting state-licensed therapists from engaging in conversion therapy with a patient under 18 years old. Every leading medical and mental health organization in the country has warned that these practices do not work and put young people at risk of serious harm, including depression, substance abuse, and suicide. Twenty-five states and over 100 localities have laws or administrative policies protecting youth from these practices or preventing the expenditure of state funds on conversion therapy.
In 2021, an anti-LGBTQ legal group filed a federal lawsuit challenging the new law on behalf of Brian Tingley, a "therapist" and advocate of "conversion therapy".
Tingley, who is represented by the Scottsdale, Arizona-based anti-LGBTQ Alliance Defending Freedom, (ADF), identifies himself as a "Christian licensed marriage and family therapist"  and alleges in the court filings that the provided definition of "conversion therapy" is "vague, content-biased, and biased against one perspective or point of view."
 The National Center for Lesbian Rights (NCLR) successfully moved to intervene in the lawsuit on behalf of Equal Rights Washington (ERW) – the state's largest LGBTQ civil rights organization and a primary supporter of the law during the legislative process. ERW and the State of Washington urged the court to uphold the law in light of the overwhelming consensus of medical and mental health professionals that conversion therapy poses a serious risk to the health and well-being of Washington's youth. In August 2021, the federal district court for the Western District of Washington upheld the law and rejected Tingley's challenge.
In September 2022, a three-judge panel of the Ninth Circuit affirmed the district court's decision, ruling that state laws protecting minors from conversion therapy by licensed health professionals are constitutional. Tingley then asked the full Ninth Circuit to order the September decision to be reconsidered by a larger panel of Ninth Circuit judges. Today, the court rejected that request. 
The court's order means that the September 2022 panel decision upholding the Washington law will be the Ninth Circuit's final decision in the case.