End anti-Trans discrimination in credit reporting practices
H.R. 8478 would change all of that, prohibiting "deadnaming" in consumer reports and improving accuracy in credit reporting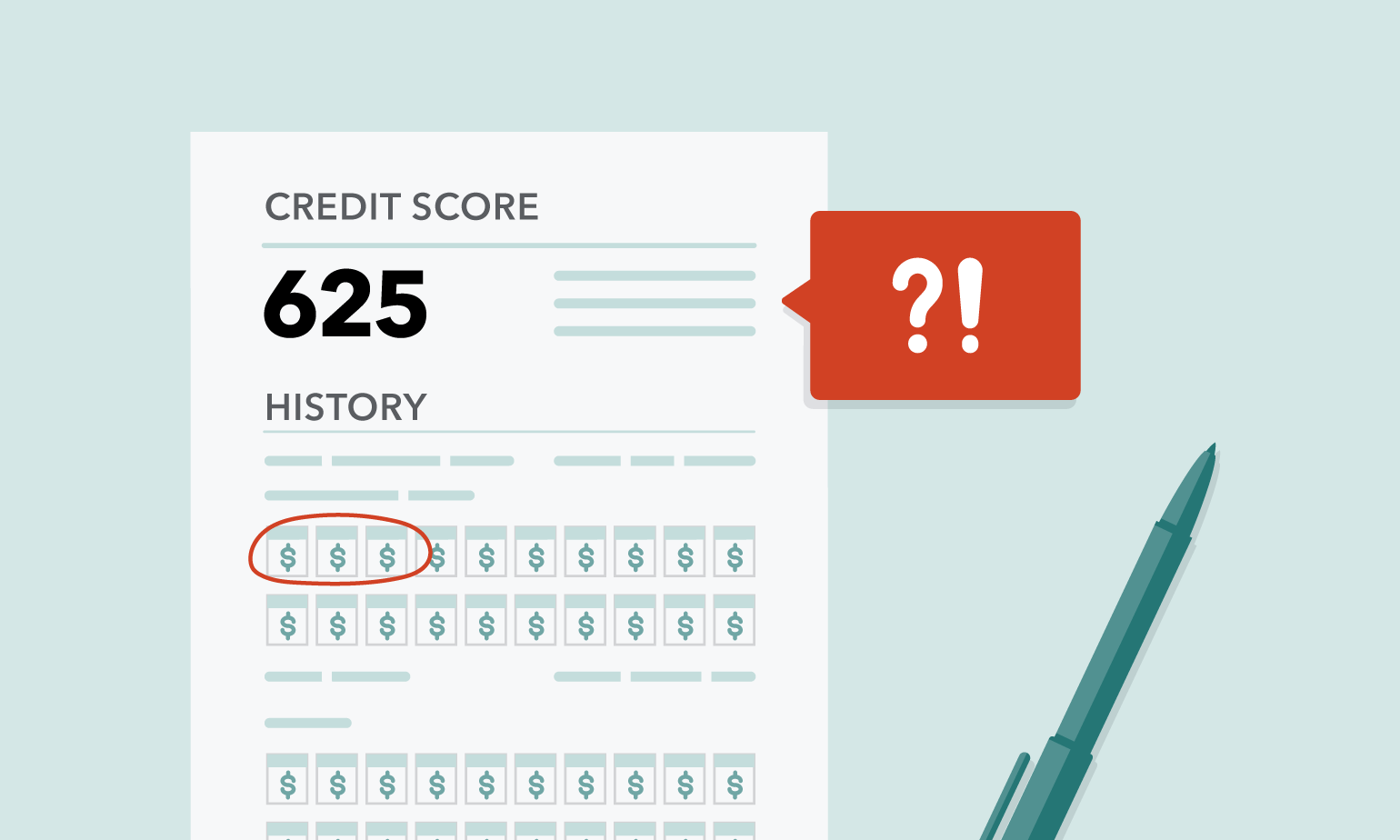 By Bodhi Calagna and Steve Ralls | DENVER – There is an ancient Confucian saying: "If names are not correct, language will not be in accordance with the truth of things."
Names have power. In many spiritual traditions, names are akin to incantations, carrying their meaning and their weight out into the world when spoken. When tragedy strikes – whether the attacks of September 11th or the mass murder at Pulse Nightclub – one of our first human responses is the need and instinct to say the names of those we have lost. We speak them aloud, and the memory and meaning of who they were is given back to the world.
For transgender and nonbinary people, names are an especially important part of claiming, owning and honoring identity. When names are correct, they become affirmations, confirmations and powerful reminders – to ourselves and to the world around us – of who we are.
That is why we are so grateful to Representatives Katie Porter (D-CA) and Ayanna Pressley (D-MA) for introducing new legislation, The Credit Reporting Accuracy After a Legal Name Change Act (H.R. 8478), which would ensure that credit bureaus and credit reporting agencies must honor requests from trans and nonbinary people to update credit reports and records in real, meaningful ways that would end discrimination and help fight homelessness, unemployment and economic disparity within the community. It is a critical piece of legislation that deserves every lawmaker's support.
We have experienced, and seen, firsthand how meaningful this kind of change can be. One of us (Bodhi) recently began transitioning and, as part of that process, updated important identity documents, like their passport, to reflect their true selves. Seeing the institutions that document and identify our lives for so many critical purposes affirm a correct name was unexpectedly powerful and moving, and the impact of the moment the judge declared, "Congratulations, your name has been officially changed," cannot be underestimated. The gravity and meaningfulness of the change was reiterated months later when presenting a passport with correct identifying information while traveling to Mexico.
One of us (Steve) also spent many years working with LGBTQ service members as part of the campaign to end the military's "Don't Ask, Don't Tell" ban on troops. Time and time again, courageous, decorated and patriotic service members were misidentified on their commendations, military paperwork, medals and other honors. In one case, a highly decorated Navy veteran's plaques honoring their service with an incorrect name was scratched out, and a correct one handwritten in its place. Such brave service members never deserved such inhumane treatment and, fortunately, the armed forces now have a process for correcting records for transgender veterans.
Such intensely affirming moments send a message that, yes, we have the power to ensure language will "be in accordance with the truth of things."
Indeed, most institutions now have policies in place to honor and work with transgender and nonbinary people who have a legal name change. But no such process or requirement exists in the world of credit bureaus, whose reports have an extraordinary impact on people's lives. Buying a house, applying for a job, securing loans – none of these life-changing events is possible without an accurate credit report. And reports that "out" transgender people can add insult to injury, making navigating systems rife with transphobia and discrimination even more impossible.
H.R. 8478 would change all of that, prohibiting "deadnaming" in consumer reports and improving accuracy in credit reporting so that trans and nonbinary people can have their credit history follow them after their name change. It would create clear, federally mandated procedures for updating a consumer's name and ensure a person's credit history is correctly matched to their credit file after a name change. It would also prohibit credit bureaus, and other consumer reporting agencies, from disclosing a person's deadname in a credit report after being notified about a name change.
We know that credit agencies can do this already: They routinely update the files of heterosexual consumers who marry and change their name. It would be no more difficult, and no more burdensome, for them to do the same for the trans and nonbinary community. But it could make all the difference in the world for a community already severely impacted by unemployment, housing discrimination and a lack of access to credit and financial opportunities.
Our own life experiences tell us that this is a profoundly meaningful action that will go a long way in ensuring trans and nonbinary people feel seen, affirmed, respected and protected. The power – and empowerment – of being able to show a document that simply confirms your own identity and self is both unmistakable and unforgettable. And while those who have never navigated a name change may not understand, that moment when you first get carded and hand over an ID that truly shows you as you is a moment that stays with you forever.
We are immensely grateful to Congresswoman Porter and Congresswoman Pressley for their leadership on this simple but profound and life-changing issue. Every Member of Congress should support their bill, and President Biden should sign it into law.

To add your name to those calling on Congress to stand with trans and nonbinary consumers, and pass H.R. 8478, visit www.lgbtq-economics.org.
***********************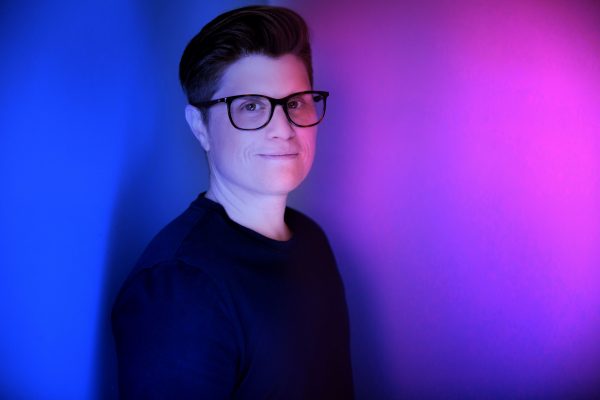 Bodhi Calagna (they, them, theirs) is the world renowned DJ, Producer and artist known as CALAGNA and the founder of Remix Your World, a program to heal trauma and create from a place of inspiration and service in order to truly live a purposeful life.
Photo by Sway Photography
*******************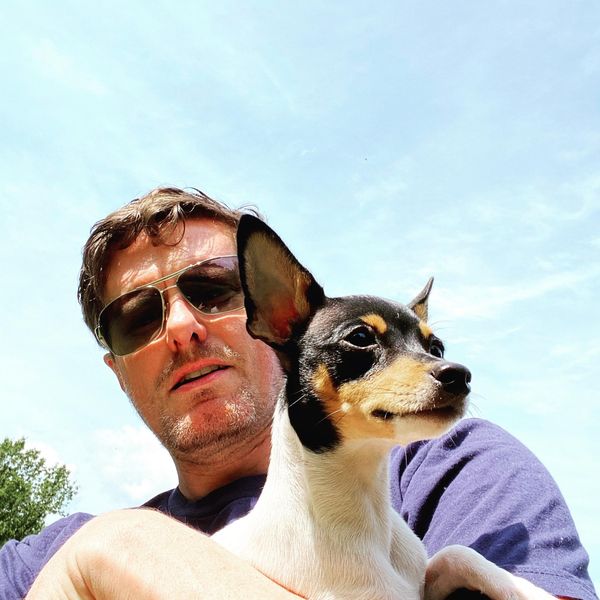 Steve Ralls (he, him, his) is VP of External Affairs for Public Justice, a non-profit legal advocacy organization that tackles abusive corporate power and predatory practices, the assault on civil rights and liberties and the destruction of the earth's sustainability. He is the former Director of Communications for both Servicemembers Legal Defense Network and Immigration Equality.
When will LGBTQ people be safe in America?
We endure. We must. Yes, we are still afraid. But we reach for each other and embrace inspiration where we can find it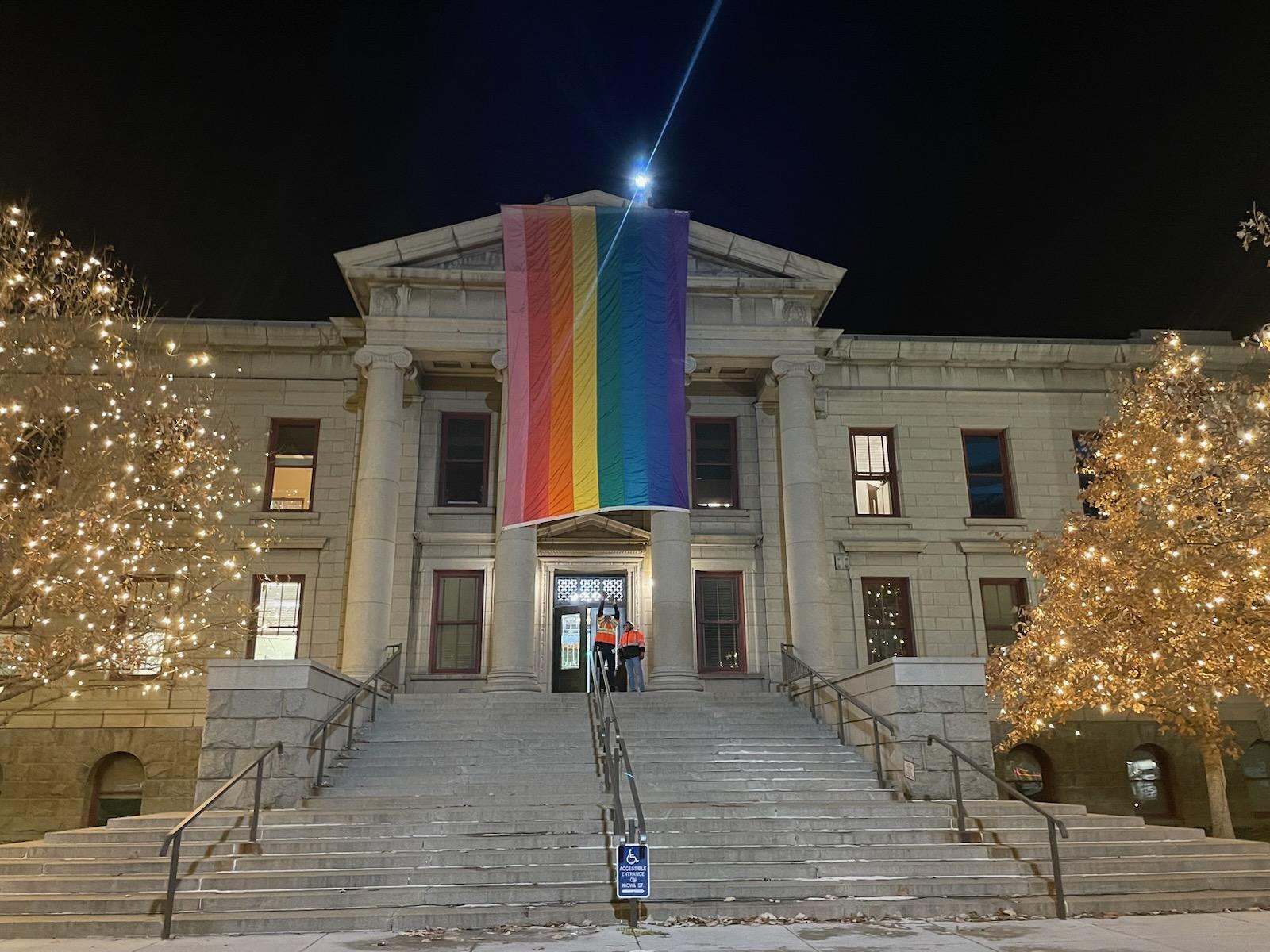 By Karen Ocamb | WEST HOLLYWOOD – Pulse. Club Q. Everyday life for drag queens, trans and non-binary folk. When, oh, when will LGBTQ people be safe in America? When will we get to be full human beings free to create, develop and explore our authentic selves without always having to worry about making some straight person uncomfortable?
I am tired of having my life defined by other people's prejudices. But I'm mindful, too, that I must always be on guard since — as we learned again with the mass shooting at Club Q last weekend in Colorado Springs — straight fear is fatal.
Why are straight people either unable or blindly refuse to see LGBTQs as real people. We are, collectively, like the Black people Ralph Ellison wrote about in The Invisible Man: "I am an invisible man. No, I am not a spook like those who haunted Edgar Allan Poe; nor am I one of your Hollywood-movie ectoplasms. I am a man of substance, of flesh and bone, fiber and liquids — and I might even be said to possess a mind. I am invisible, understand, simply because people refuse to see me."
But they do see us when we celebrate, protest or die en masse. And then we are dubbed a "community," as if we all know each other and think alike. The late singer, writer and AIDS activist Michael Callen used to say: "the gay community is a useful fiction," because it enabled us to organize and try to get resources we needed.
That local organizing for civil rights and later to combat AIDS gave rise to the political Religious Right through Rev. Jerry Falwell and Anita Bryant and the right-wing "think tanks" that considered us a convenient scapegoat and fundraising convenience, leading to the cruelty of the Reagan years and anti-gay Republican populist Patrick Buchanan — who paved the way for Donald Trump.
Buchanan's dark, divisive "culture war" speech at the 1992 convention gave permission to the nation's bigots to disregard the traditional boundaries of good taste and civility and take off and discard the old KKK sheets and hoods in the name of "free speech" and saving America for straight white men.
"The agenda that Clinton & Clinton would impose on America – abortion on demand, a litmus test for the Supreme Court, homosexual rights, discrimination against religious schools, women in combat units – that's change, all right. But it is not the kind of change America needs. It is not the kind of change America wants. And it is not the kind of change we can abide in a nation that we still call God's country," Buchanan said. "My friends, this election is about more than who gets what. It is about who we are. It is about what we believe, and what we stand for as Americans. There is a religious war going on in this country. It is a cultural war, as critical to the kind of nation we shall be as was the Cold War itself, for this war is for the soul of America. And in that struggle for the soul of America, Clinton & Clinton are on the other side, and George Bush is on our side."
Yes, in 1991/92, Bill and Hillary Clinton were on our side: they promised to stop the massive dying and end the AIDS crisis. So yes, the "gay community" raised more than $2 million of identifiable "gay money" and created the first gay voting bloc for dark horse presidential candidate Bill Clinton. But behind the scenes, our gays at the Democratic convention had to threaten a walkout on live TV if Clinton didn't deign to utter the words "gay and lesbian" in his acceptance speech.
I thought about this a lot as this year's midterms approached. Since 1992, the Democratic Party has done specific outreach to the LGBTQ "community" for fundraising, engagement and get out the vote efforts. But with so much on the line – with democracy on the line – the Democrats were nowhere to be seen this year – ironically, even though the Democratic Congressional Campaign Committee was headed by a gay guy who wound up losing his own seat.
No one was stepping up to educate our people about the issues, the candidates and why this election was so important. So my Millennial ally friend Max Huskins and I used our own money and time to produce the YouTube Race to the Midterms series, in conjunction with the Los Angeles Blade.
When I approached my potential guests, I noted how afraid so many of us were of going to a voting site and being humiliated or beaten up for being or being perceived as LGBTQ. I don't know if my guests really understood the fear we face walking out the door each day. Perhaps that's a lot clearer today.
And with proudly gay Jared Polis serving as Colorado governor since 2019 — it is easy to forget that Colorado Springs has been a Mecca, a haven for anti-LGBTQ Evangelical Christians since the late 1980s, with more than 100 evangelical groups headquartered there. Focus on the Family is so large, sending out 4 million pieces of mail every month, it has its own zip code, according to a 2013 NPR report.
Last Sunday, Polis called the attack on Club Q an "act of evil."
"This was just a place of safety for people," Polis told CNN. "It was a place where people could, in a conservative community, often get the acceptance that too many of them might not have had it at home or in their other circles and to see this occur is really just put us all in a state of shock here in Colorado and across the country."
Across the country, indeed. And in every drag bar or club, LGBTQ people and allies are bravely refusing to back down, despite knowing there are lone gun domestic terrorists out to kill us in the name of Trump or God.
We endure. We must. Yes, we are still afraid. But we reach for each other and embrace inspiration where we can find it – such as in Jennifer Hudson's version of Sam Cooke's amazing 1963 song "A Change is Gonna Come."
******************************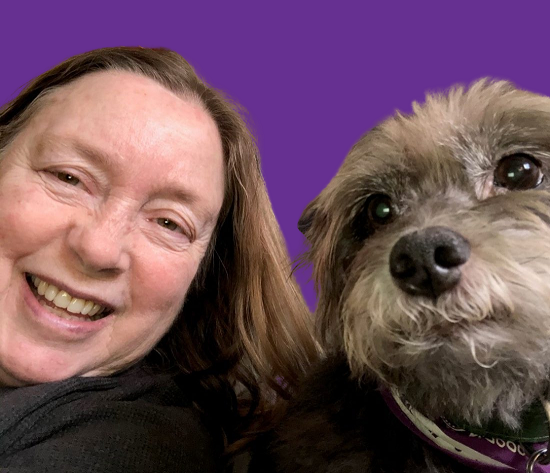 Karen Ocamb is the former news editor of the Los Angeles Blade. She is an award-winning journalist who, upon graduating from Skidmore College, started her professional career at CBS News in New York.
Ocamb started in LGBTQ media in the late 1980s after more than 100 friends died from AIDS. She covered the spectrum of the LGBTQ movement for equality until June 2020, including pressing for LGBTQ data collection during the COVID pandemic.
Since leaving the LA Blade Ocamb joined Public Justice in March of 2021 to advocate for civil rights and social, economic, and racial justice issues.
She lives in West Hollywood, California with her two rescue dogs.
******************************