Newsom signs nation-leading social media transparency measure 
"Californians deserve to know how platforms are impacting public discourse & this action brings much-needed transparency & accountability"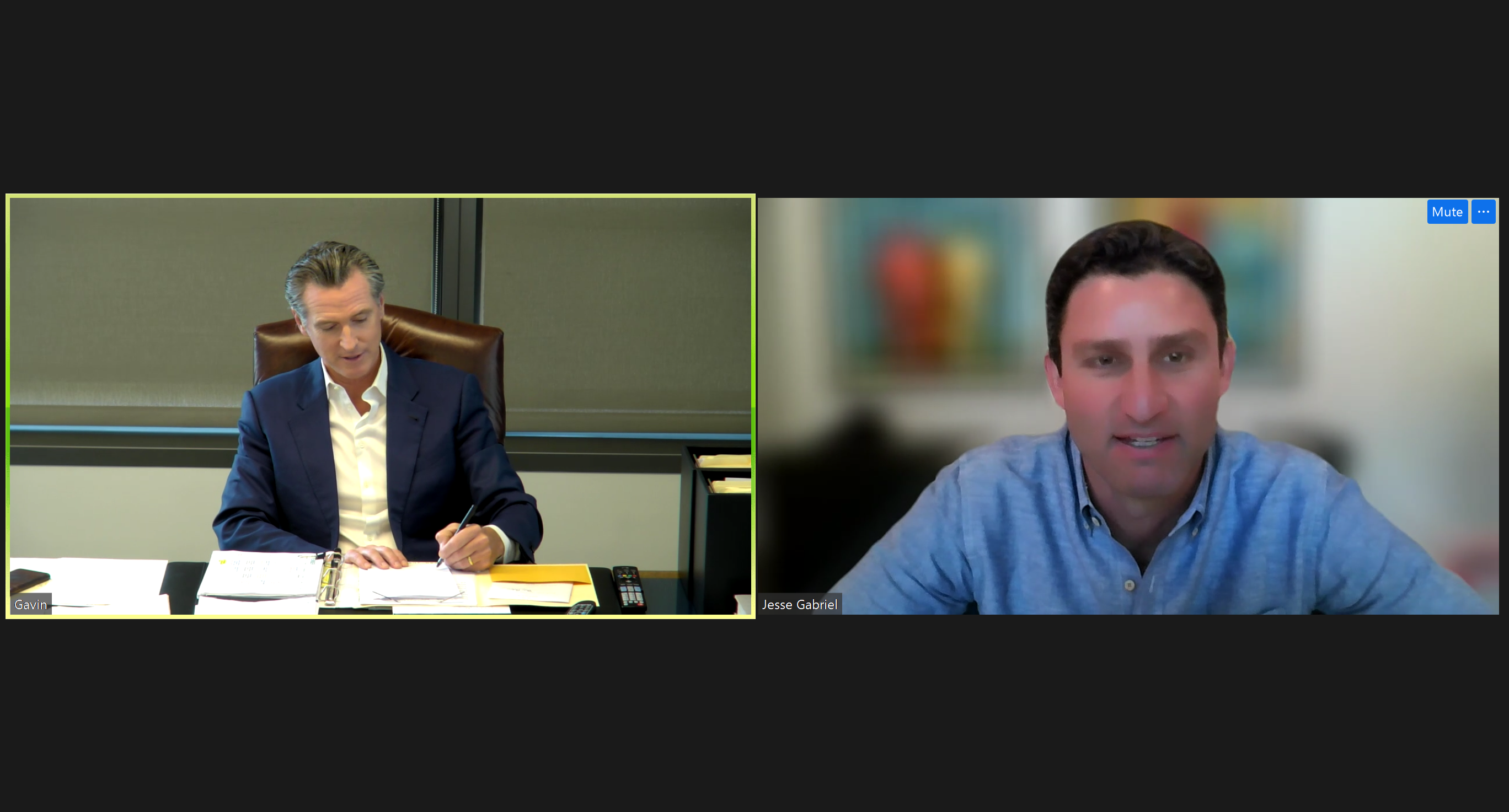 SACRAMENTO – Governor Gavin Newsom today announced that he has signed a first-of-its-kind social media transparency measure to protect Californians from hate and disinformation spread online.
AB 587 by Assemblymember Jesse Gabriel (D-Encino) will require social media companies to publicly post their policies regarding hate speech, disinformation, harassment and extremism on their platforms, and report data on their enforcement of the policies.
"California will not stand by as social media is weaponized to spread hate and disinformation that threaten our communities and foundational values as a country," said Governor Newsom. "Californians deserve to know how these platforms are impacting our public discourse, and this action brings much-needed transparency and accountability to the policies that shape the social media content we consume every day. I thank Assemblymember Gabriel for championing this important measure to protect Californians from hate, harassment and lies spread online."
"Social media has created incredible opportunities, but also real and proximate threats to our kids, to vulnerable communities, and to American democracy as we know it," said Assemblymember Gabriel. "This new law will finally pull back the curtain and require tech companies to provide meaningful transparency into how they are shaping our public discourse, as well as the role of social media in promoting hate speech, disinformation, conspiracy theories, and other dangerous content. I am grateful to Governor Newsom for signing this bill and for his leadership in protecting kids and vulnerable communities online."
Newsom to hold oil industry accountable for price gouging
Governor calls special session to pass price gouging penalty on oil companies, push new efforts to increase transparency & accountability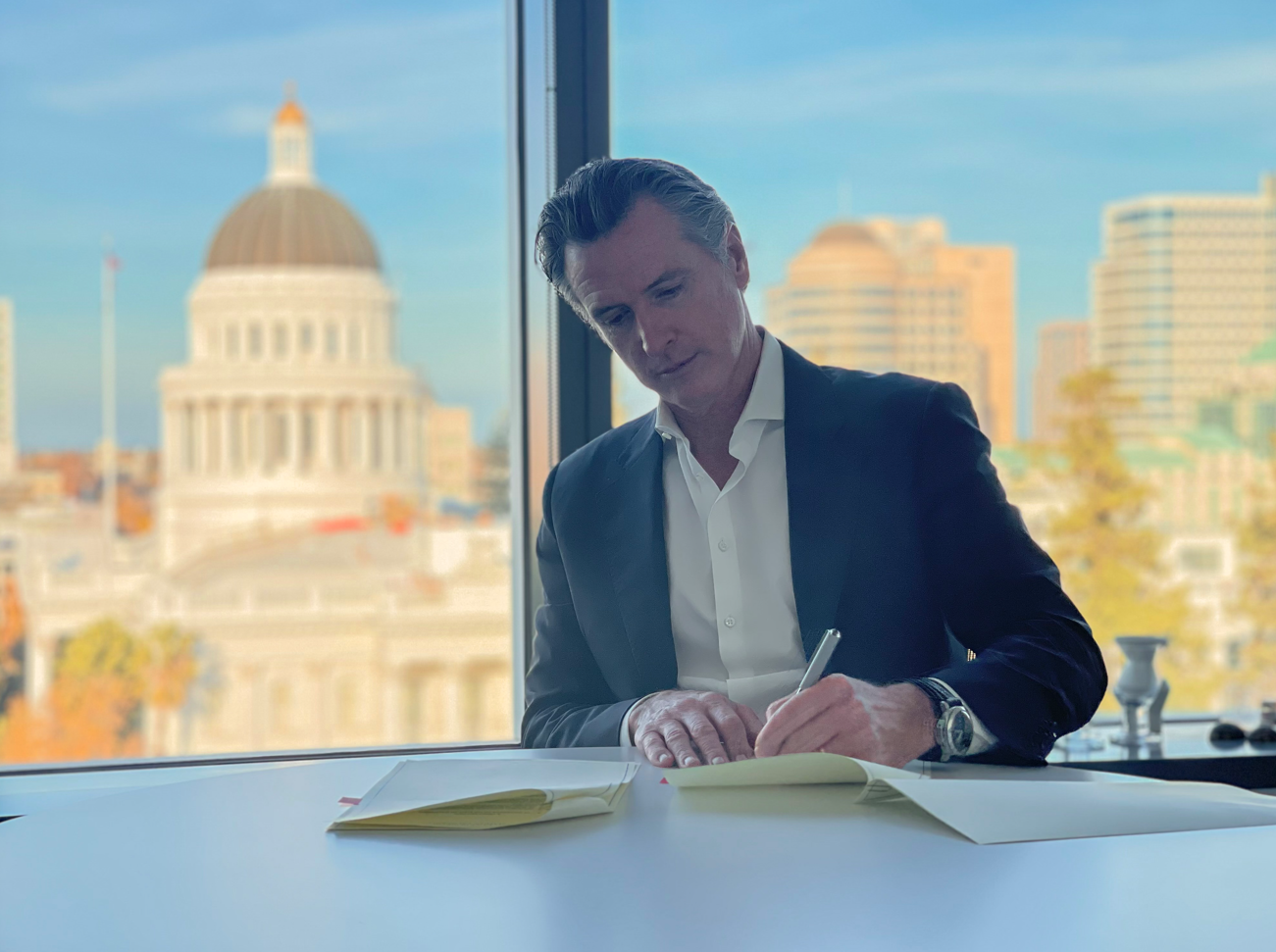 SACRAMENTO – As oil companies continue to evade questions about unexplained gas price increases, Governor Gavin Newsom today convened a special session of the California Legislature on December 5 to pass a price gouging penalty on oil companies that will keep money in Californians' pockets.
The Governor's action comes on the heels of a state hearing yesterday – which five major oil refiners refused to attend – to investigate this fall's unprecedented spike in gasoline prices. This spike in gasoline prices resulted in record refiner profits of $63 billion in just 90 days, disproportionately affecting low- and middle-income families.
"Big oil is ripping Californians off, and the deafening silence from the industry yesterday is the latest proof that a price gouging penalty is needed to hold them accountable for profiteering at the expense of California families," said Newsom. "I'm calling a special session of the Legislature to do just that, and to increase transparency on pricing and protect Californians from outrageous price spikes in the future."
This fall's spike occurred while crude oil prices dropped, state taxes and fees remained unchanged and gas prices did not increase outside the western U.S., so the high prices went straight to the industry's bottom line.
During the special session, the Legislature will also consider efforts to empower state agencies to more closely review gas costs, profits and pricing as well provide the state with greater regulatory oversight of the refining, distribution and retailing segments of the gasoline market in California.
Taking action to lower prices at the pump, Governor Newsom in September ordered the switch to winter-blend gasoline and demanded accountability from oil companies and refiners that do business in California. Since California's record-high gas prices of $6.42, the Governor's actions have reduced those prices to $4.95 most recently – a decrease of $1.47 since the peak.

In the third quarter of 2022, from July to September, oil companies reported record high profits:
The text of the Governor's proclamation convening a special session can be found here.