Calif. companies limited in cannabis testing; statewide access ok'd
Laws preventing employers from screening for cannabis use as a condition of employment & stop cities from banning Medicinal Cannabis signed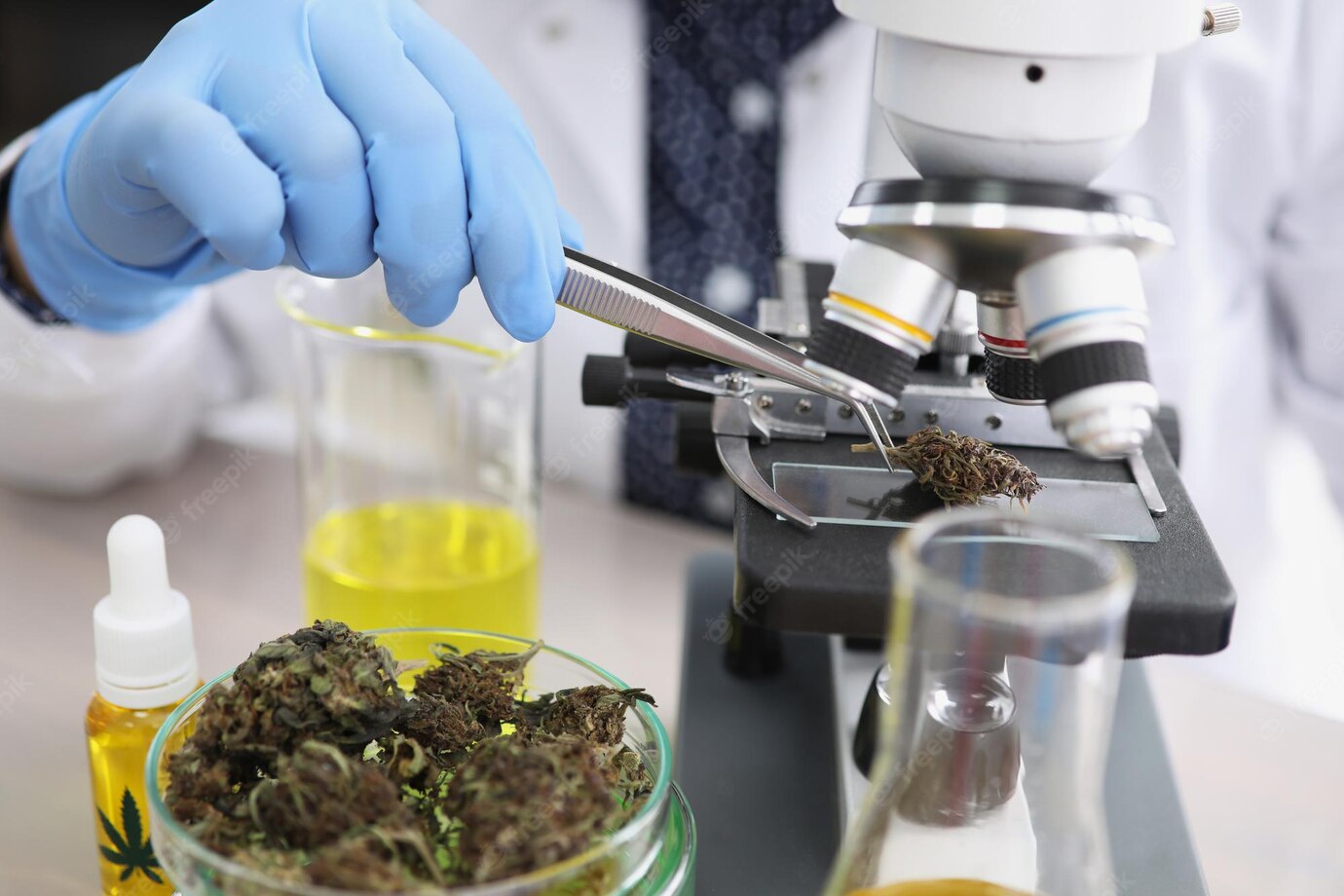 SACRAMENTO – California Governor Gavin Newsom has signed a law that will prevent employers from screening for cannabis use as a condition of employment except for narrow exceptions and also for use in terminating an employee.
The law, Assembly Bill 2188, will ban employers from any determination based on cannabis use while employees are off work. It also prevents them from hiring or firing based on that. There are exceptions for on-the-job use prohibitions and in positions that require a federal background investigation or clearance.
The law also provides for prohibitions on employees' cannabis use while at work, working while impaired, and being in possession of cannabis while on the job.
The language reads:
This bill, on and after January 1, 2024, would also make it unlawful for an employer to discriminate against a person in hiring, termination, or any term or condition of employment, or otherwise penalize a person, if the discrimination is based upon the person's use of cannabis off the job and away from the workplace, except for preemployment drug screening, as specified, or upon an employer-required drug screening test that has found the person to have nonpsychoactive cannabis metabolites in their hair, blood, urine, or other bodily fluids.
The bill would exempt certain applicants and employees from the bill's provisions, including employees in the building and construction trades and applicants and employees in positions requiring a federal background investigation or clearance, as specified.
The bill would specify that the bill does not preempt state or federal laws requiring applicants or employees to be tested for controlled substances as a condition of employment, receiving federal funding or federal licensing-related benefits, or entering into a federal contract.
In a related matter, Senator Scott Wiener's (D-San Francisco) Senate Bill 1186, was also signed into law by Newsom this past week. The law restores voter-created access to medicinal cannabis across the state by requiring cities to allow patients access to purchase legal medicinal cannabis by delivery. SB 1186 will take also effect on January 1, 2024.
"This is a victory for seniors, and for those living with HIV,  cancer, and other chronic illnesses who use medical cannabis," said Senator Wiener, "Finally, patients in rural areas – who have to drive for hours or rely on the illegal cannabis market to access their medicine – will be able to get cannabis delivered right to their door. Thank you, Governor Newsom, for helping us ensure anyone who needs it can access this life-saving medicine." 
Under current California law — which allows cities to ban any and all cannabis sales — 62% of cities have banned all cannabis sales, including medical cannabis sales. As a result, residents of those cities, including people living with HIV, cancer, arthritis, insomnia, and other conditions, frequently have no option other than to buy on the illicit market. California's thriving and growing illicit cannabis market both undermines the legal, regulated market and risks people obtaining contaminated cannabis.
To address this significant medical access problem, SB 1186 requires cities to allow medical cannabis access via delivery.
Wiener's office in a press release pointed out:
"To be clear, SB 1186 does not in any way change cities' ability to limit or ban sales of *adult* use of cannabis. Prop 64, passed by the voters in 2016, grants cities that local control. But Prop 64 did not speak to medical cannabis — which the voters legalized in 1996 via Prop 215 — and the Legislature's decision to grant cities that local control was not required by any voter measure. Indeed, the Legislature's grant of power to cities to ban medical cannabis undermined the voters' intent in passing Prop 215. Prop 215's core goal was to create legal access to cannabis as medicine."
California was the first state in the country to allow medical use of cannabis with the 1996 approval of Proposition 215. This voter initiative, driven largely by caretakers and activists seeking palliative therapies for AIDS and cancer patients, led to a cascade of state medical cannabis legalization efforts nationwide, as well as recognition that cannabis is essential medicine.
SB 1186 prioritizes patient health by allowing patients to access licensed deliveries in their area and by prohibiting jurisdictions from enacting restrictions on these businesses that have the effect of prohibiting retail sale by delivery.
Under SB 1186, local jurisdictions retain all of their local control over adult-use (non-medicinal) cannabis businesses. This law simply prevents jurisdictions from prohibiting medicinal cannabis delivery and therefore preventing patients from accessing the medicine they need.
If Temecula school board won't do its job, state will says Newsom
"State will deliver the books — and we'll send the district the bill and fine them for violating state law"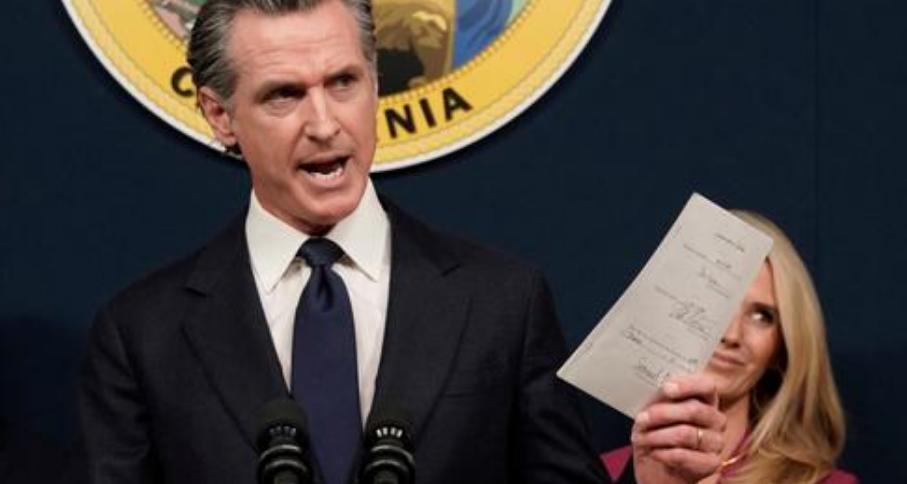 SACRAMENTO – Governor Gavin Newsom, joined by Superintendent of Public Instruction Tony Thurmond, Senate President pro Tempore Toni G. Atkins, Assembly Speaker Robert Rivas, and Assemblymember Dr. Corey Jackson today announced the State of California will begin the process of securing textbooks for students in the Temecula Valley Unified School District and enact legislation to fine school districts for failure to provide adequate instructional materials.
Elementary students in Temecula are slated to begin the school year on August 14, 2023, without enough textbooks for every student because of the school board's decision to reject a widely used social studies curriculum. 
"Cancel culture has gone too far in Temecula: radicalized zealots on the school board rejected a textbook used by hundreds of thousands of students and now children will begin the school year without the tools they need to learn," said Newsom. "If the school board won't do its job by its next board meeting to ensure kids start the school year with basic materials, the state will deliver the book into the hands of children and their parents — and we'll send the district the bill and fine them for violating state law." 
"I am glad to join in this action with Governor Newsom today and thank him for his leadership in calling for Temecula's school board to reverse course to prevent further harm to students," said State Superintendent Thurmond. "Inclusive education promotes the academic achievement and social development of our students.  School Districts should not ban books in California, especially as it harms students of color and LGBTQ+ youth.  AB1078 lays out the structure for today's action and I am proud to have sponsored this bill to protect our students from the harmful effects of book banning, exclusion of inclusive textbooks and discrimination." 
"Censoring learning materials based on bigotry and ignorance prevents our students from getting a good education," said Senate President pro Tempore Toni G. Atkins (D-San Diego). "Culture war extremism doesn't belong in the debate of how to teach our children and school districts should always put students first. That's why I'm pleased the Governor is stepping in to make sure the children in Temecula have textbooks to start the year, and I look forward to working with the Governor and the assembly on a clear legislative solution. We have a duty to help eliminate ignorance in all its forms."
"The antics of the Temecula Valley Unified School District are intolerable and damaging to its students' opportunities to grow, prosper, and succeed," said Assembly Speaker Robert Rivas. "Book bans betray the most basic of California's core values. I hope the members of the school board are able to reflect on their decisions and come to make better decisions for our children's futures."
"Book banning is not acceptable and will not stand in California," said Assemblymember Dr. Corey Jackson. "It is my honor to have the Governor's support of Assembly Bill 1078. This sends a clear message that such actions will not be tolerated. We stand united in our commitment to protect our students' access to diverse educational materials and ensure an inclusive educational environment. We will not go backward. We will meet this historical moment."
Temecula Valley Unified School District's current curriculum is outdated and in violation of state law. Students in the district are forced to use a textbook published in 2006. In the process of acquiring updated textbooks for students in grades one through five on May 16, 2023, school board President Joseph Komrosky asserted false claims about the instructional materials. The board voted by a 3-2 majority to reject the adoption of the new social studies curriculum that was recommended by teachers representing every elementary school in the district and overwhelmingly supported by parents and community members. The textbook, one of four standard programs approved by the state, is routinely and widely used across hundreds of school districts in California.
Following the school board's decision, Governor Newsom and state leaders wrote a letter to school districts statewide highlighting the legal obligations of districts and joined California Attorney General Rob Bonta in demanding information and answers from the board. The administration also began working with the Legislature and Superintendent Thurmond to advance AB 1078 (Jackson) to strengthen state law to ensure students in California have access to adequate instructional materials. Among other provisions, AB 1078 would:
Require a two-thirds supermajority vote for a school board to remove instructional materials or curriculum;
Establish a process for the California State Department of Education to purchase adequate standards-aligned instructional materials for a district, if the district has failed to provide them for students; and
Institute a funding penalty for school districts that do not sufficiently provide standards-aligned instructional materials.
California provides instruction and support services to roughly 5.9 million students in grades transitional kindergarten through twelve in more than 1,000 districts and over 10,000 schools throughout the state. Under Governor Newsom's leadership, education funding is at a record high in California, totaling $129.2 billion in the 2023-24 budget.
Governor Newsom released a video to Temecula parents that can be viewed here. 
Temecula's school board rejected a textbook used by thousands of students & now kids will begin the school year without the tools they need.

If the school board won't do its job, we'll get the book to kids & parents – then bill the district & fine them for violating state law. pic.twitter.com/gpN1TT7AVp

— Office of the Governor of California (@CAgovernor) July 13, 2023
Related: