Moms for Liberty hiding behind front groups targeting schools
Moms for Liberty's Book Look & Book Looks are facilitating the book banning process as they gut public school libraries


By Olivia Little | WASHINGTON – As we enter Banned Books Week 2022, a new movement to gut public school libraries is sweeping the nation, with far-right "parental rights" group Moms for Liberty and two pro-censorship organizations — Book Look and Book Looks — at the forefront.
Moms for Liberty's book banning campaign is growing in both size and intensity, with a clear strategy: manufacture moral panic in your community to pressure public schools into removing titles with LGBTQ themes or discussions of racism in American history. With the help of Book Look and Book Looks, it's been increasingly successful.
With over 200 chapters, Moms for Liberty has become the largest driver of the nationwide book banning crusade, which has led to harassment and threats against public school teachers, librarians, and education officials. Moms for Liberty chapters have challenged Martin Luther King Jr. and the March to Washington because of "photographs of political violence" and Ruby Bridges Goes to School because of "racist remarks," among other objections. Moms for Liberty is also a vocally anti-LGBTQ organization and has advocated for trans bathroom bans in public schools.
Now, Media Matters has obtained documentation showing that Moms for Liberty has created "Books/Library Director" chapter positions that would be responsible for surveying and evaluating library book lists and challenging them within local school districts. These positions would allow each individual chapter to have a member organizing the gutting of public school libraries. One chapter has already started a "book review committee" and encouraged parents to go to their child's public school open house and take pictures of books in the library containing "material most of us would not want our kids reading."
Media Matters has also uncovered evidence that Moms for Liberty chapters "have teamed up" with Book Look and Book Looks, which appear to be distinct entities that are crowdsourcing parents' book reviews and using them as justification for literature bans in public schools. And while the two organizations are separate, they use nearly the same book rating system, have overlapping book reviews, and operate in a seemingly identical manner.
Book Look and Book Looks both collect reports to expedite the process of challenging books, helping conservative activists organize campaigns around parents' outrage and demand a book's removal without even reading it. Anonymous volunteers create reports by documenting examples of profane or inappropriate content with their corresponding page number, which are then packaged into "easy to understand book content reviews centered around objectionable content." Books are given a rating on a scale from zero to five, with zero being "appropriate for all audiences" and five being "might be arrested for reading at school board meetings."
The rating system allows heavily biased right-wing reviewers to disguise themselves as objective arbiters. For example, a Book Looks report about Alison Bechdel's Fun Home — an award-winning graphic novel about the author's "journey from childhood to college student to adult in relation to both her identity as a lesbian and her dynamic with her family, particularly her father who is a closeted gay man" — cites the depiction of "alternative sexualities" and "alternative gender ideologies" among other justifications for why it should be removed from school libraries. It was given a four rating: "Not for minors."
In addition to rating books, sharing out-of-context quotes on Facebook of "objectionable" books is another part of the groups' broader strategy that they say "gathers attention" on social media and "gets people engaged with outrage." Individuals are also encouraged to send school boards snippets of the most objectionable books and attend board meetings to "ask publicly about progress," or, "if you have brave volunteers, attempt to read some passages from these books and ask if the board thinks this is OK for minors. Let them stand behind this material and own it if they are not working to get rid of it."
Notably, Book Look's website directs parents to links about the anti-LGBTQ "grooming" smear and articles about Moms for Liberty "fighting against porn" in schools; it also provides users with anti-trans memes to spread on social media. Some of the group's infographics push back against the accusation that Book Look and Moms for Liberty encourage banning books, claiming that they "support the process of challenging and removing books in school libraries" and establishing "book boundaries" — which they argue is distinct from "the banning of books." (It's not.)
There is a clear electoral initiative in this strategy, as the last point on Book Look's plan of action is to "vote them [school board members] out next election if they refuse to work on this issue." Taking over school boards has been a key strategy of Moms for Liberty since its inception, and it's no surprise that the group's efforts are accelerating as the midterms approach.
In addition to overlapping strategies, there is an undeniable connection between Moms for Liberty and these two organizations. Book Look was originally formed as the Moms for Liberty Library Book Committee, and while Book Looks claims to be unaffiliated with Moms for Liberty, Book Riot uncovered that the organization was actually spearheaded by a Moms for Liberty member. Book Looks also uses the same rating system that was shared on the Moms For Liberty Brevard County public Facebook page one month before the group formally began.
Even though the organizations are clearly tied, they have successfully duped reporters. The Washington Post extensively reported on Book Look and Book Looks without mentioning their close affiliation with Moms for Liberty (although the piece did quote the chair of a local Moms for Liberty chapter praising the group's efforts to "prevent children from encountering sexually explicit material"). MIT's Technology Review did the same.
Moms for Liberty has positioned itself at the center of the book banning movement to whitewash American history and push an anti-LGBTQ agenda while placing right-wing propaganda in school libraries instead. And it is using the cover of supposed parent reviews to advance this right-wing campaign, intentionally stoking outrage and encouraging distrust in public schools.
********************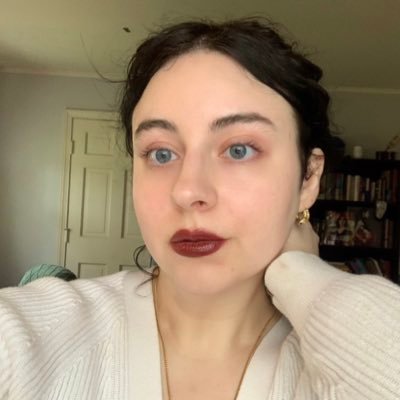 Olivia Little is a researcher at Media Matters. She holds a bachelor's degree in law and public policy from Indiana University. Olivia previously worked as a research associate for Sen. Bernie Sanders' 2020 presidential campaign.
The preceding article was previously published by Media Matters for America and is republished with permission.
GLAAD report: Drag shows targeted by right-wing every 2.5 days
A number of incidents involved violence or weapons. Extremist groups like the Proud Boys, Patriot Front, & white supremacists were involved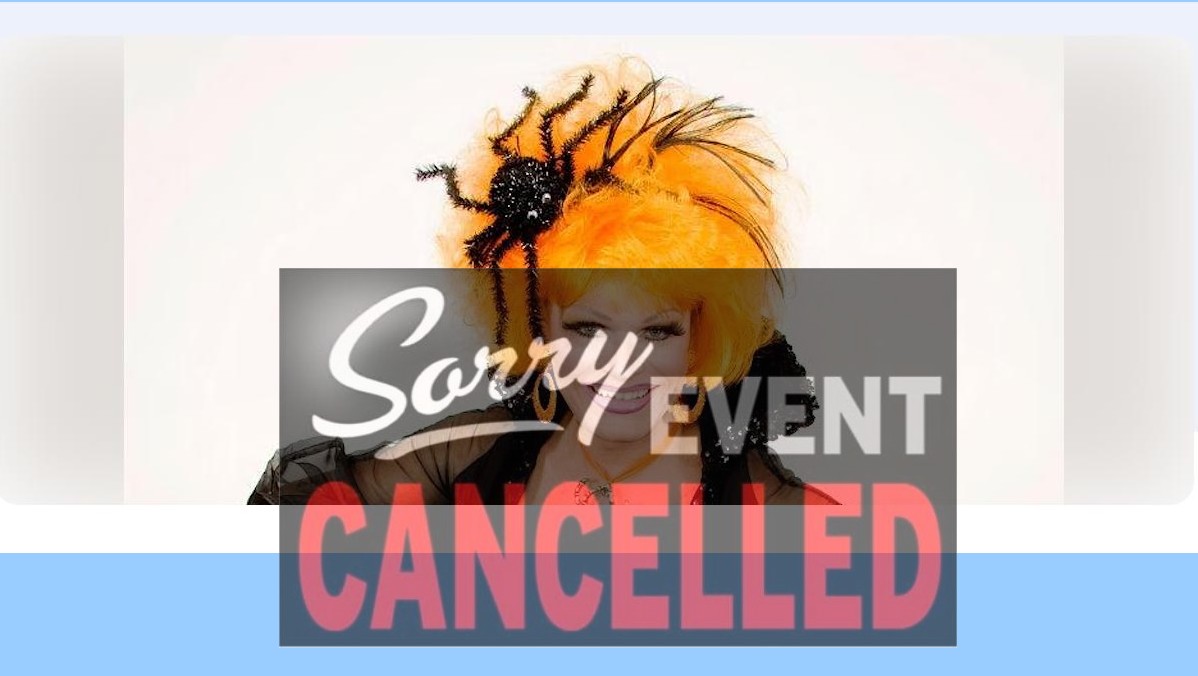 LOS ANGELES – Every 2.5 days or 38% of this year there have been attacks on drag performances and shows across the United States in data released by GLAAD this past week. Many of these attacks escalated into violence including the mass-shooting at Club Q in Colorado Springs last month.
A number of the drag events targeted by threats and protests in person were first targeted by right-wing media outlets like Fox News and the Daily Wire, and social media accounts like Libs Of TikTok.
The data showed that 2022 news reports cited incidents targeting drag events in 47 U.S. states, with the exclusion of South Dakota, Rhode Island, West Virginia and Washington, DC. GLAAD did note that it is possible that incidents did occur in those areas but they did not receive media coverage.
The states with the highest number of drag events targeted by protests and threats in 2022 were:
Texas (20)
North Carolina (10)
Illinois (8)
Tennessee (6)
California (6)
Georgia (5)
While many of the incidents were reported in smaller cities and towns in the South and Midwest, a number also took place in areas with higher LGBTQ populations and LGBTQ-inclusive communities.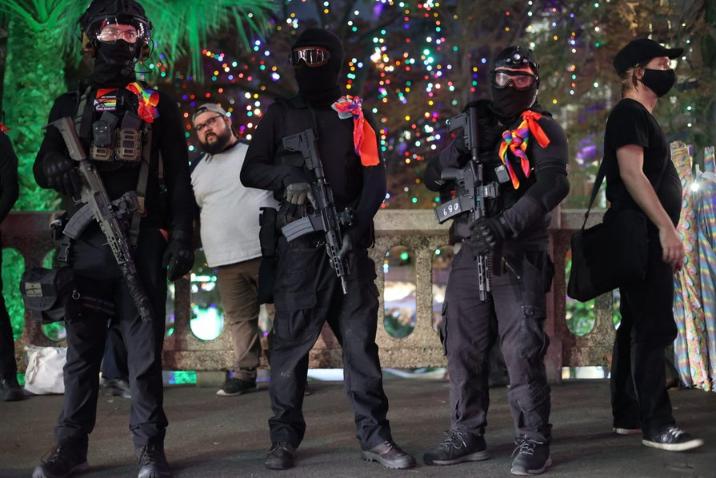 New York saw four protest incidents, three of which took place in New York City. Some of the more violent or threatening incidents took place in Eugene, Oregon; San Francisco suburbs, and Oklahoma's capital, Tulsa. Events were also targeted in larger cities including New York, Philadelphia, Memphis, Dallas, Cleveland, Las Vegas and Phoenix.
A number of the drag events targeted by threats and protests in person were first targeted by right-wing media outlets like Fox News and the Daily Wire, and social media accounts like Libs Of TikTok.
The right-wing media outlets and accounts often misrepresented what would occur at upcoming drag events, spinning them as harmful to children, and protests or threats would follow.
A Media Matters report from June found that Fox News had devoted more hours to targeting drag queens and transgender people than to coverage of the January 6th insurrection hearings.
A Media Matters analysis in November found that disturbing misinformation about drag had ramped up on Fox News and the Daily Wire in the weeks before the Tulsa firebombing, with Tucker Carlson falsely claiming that drag queens "want to sexualize children," and the Daily Wire's Matt Walsh calling on police to "break down the doors" of LGBTQ clubs and arrest drag queens.
Sometimes the targeting came full-circle, with right-wing media hyping up negative attention ahead of an event and continuing afterward. In June, Libs Of TikTok targeted the Couer D'Alene, Idaho 'Pride In The Park' (where 31 anti-LGBTQ protesters were arrested) ahead of the event, saying that a 'family friendly drag dance party' was being promoted by the Idaho Satanic Temple.
Afterward, the account shared a doctored video of a drag performer that spread misinformation and falsely alleged indecent exposure during the performance, which led the drag performer to file a lawsuit in September.
The Libs Of TikTok account was briefly suspended by Twitter in September after news reports connected its posts to bomb threats made against children's hospitals that provide gender-affirming care to transgender youth, but the account was reinstated.
A typical Libs of TikTok Tweet:
🚨 EXTREMELY GRAPHIC 🚨

A drag queen wearing fake exposed breasts does a stand-up routine at an "all ages family-friendly" drag show in Austin, TX.

He makes a series of sexual jokes, receives a "spanking" & twerks in front of children.

🎥: @TaylerUSA
Cc: @GregAbbott_TX pic.twitter.com/1XUwSNkVcY

— Libs of TikTok (@libsoftiktok) December 15, 2022
A number of incidents involved violence or weapons. Extremist groups like the Proud Boys, Patriot Front, and local white supremacist chapters were involved in several incidents.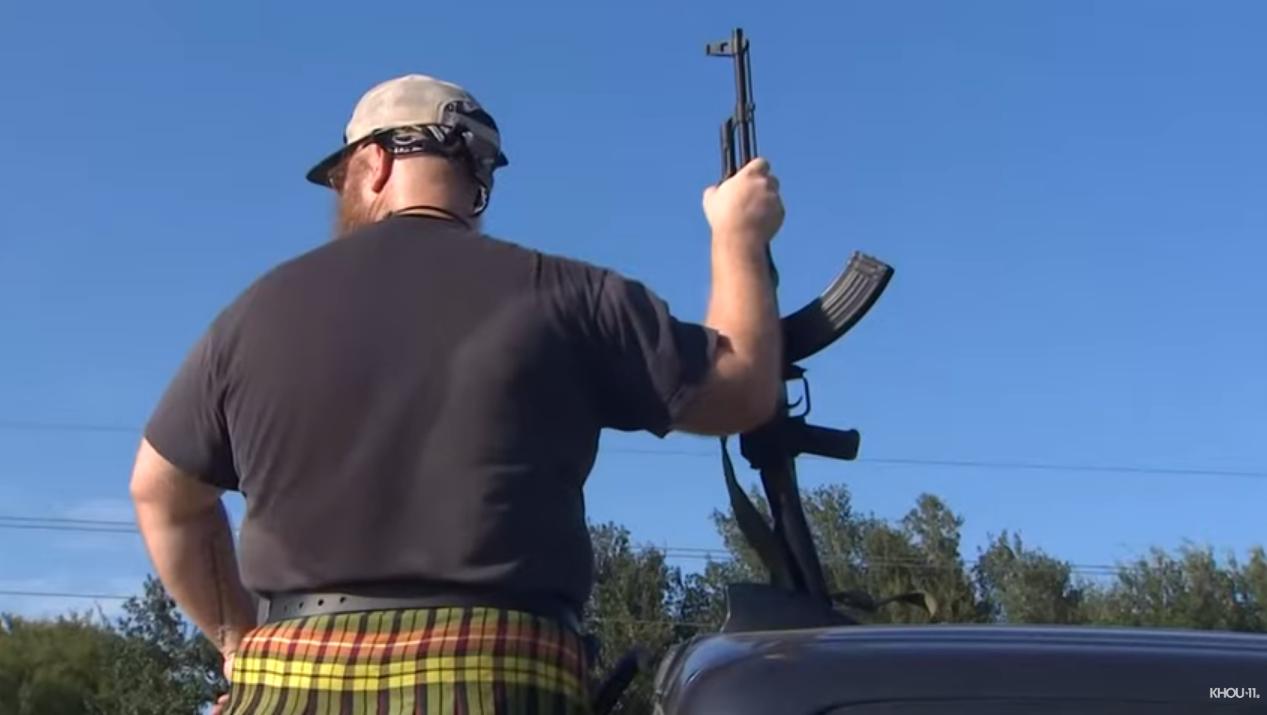 GLAAD reviewed legislative proposals in six states that aim to restrict or ban drag. In most cases, extremist politicians pointed to local drag events as the motivation for new legislation that would ban public drag performances such as those that take place at Pride festivals, or ban minors from observing drag performers, including library events such as Drag Story Hour.
Dragphobia is on the Rise
"There is clear and present danger against our community and threats… we really haven't seen it at this level in over a decade, if ever," GLAAD president and CEO Sarah Kate Ellis said on the "Takeaway" podcast this week.
Drag artist @dix_naomi and @glaad's President & CEO @sarahkateellis
discuss the #MooreCounty power grid attack and the rise of #dragphobia in 2022.

LISTEN & DOWNLOAD 🔽 https://t.co/K4tTDZZ6jT

— The Takeaway 🎙 (@TheTakeaway) December 12, 2022
"Wanting to shield children from sexual adult entertainment, whose stated goal is to encourage queerness, is now called 'dragphobia,'" anti-LGBTQ+ Libs of TikTok posted. "They can make up whatever terms they want and call us all kinds of names but that doesn't change the fact that drag isn't appropriate for kids."
Wanting to shield children from sexual adult entertainment, whose stated goal is to encourage queerness, is now called "dragphobia"

They can make up whatever terms they want and call us all kinds of names but that doesn't change the fact that drag isn't appropriate for kids. https://t.co/C83bFtZ3Ko

— Libs of TikTok (@libsoftiktok) December 16, 2022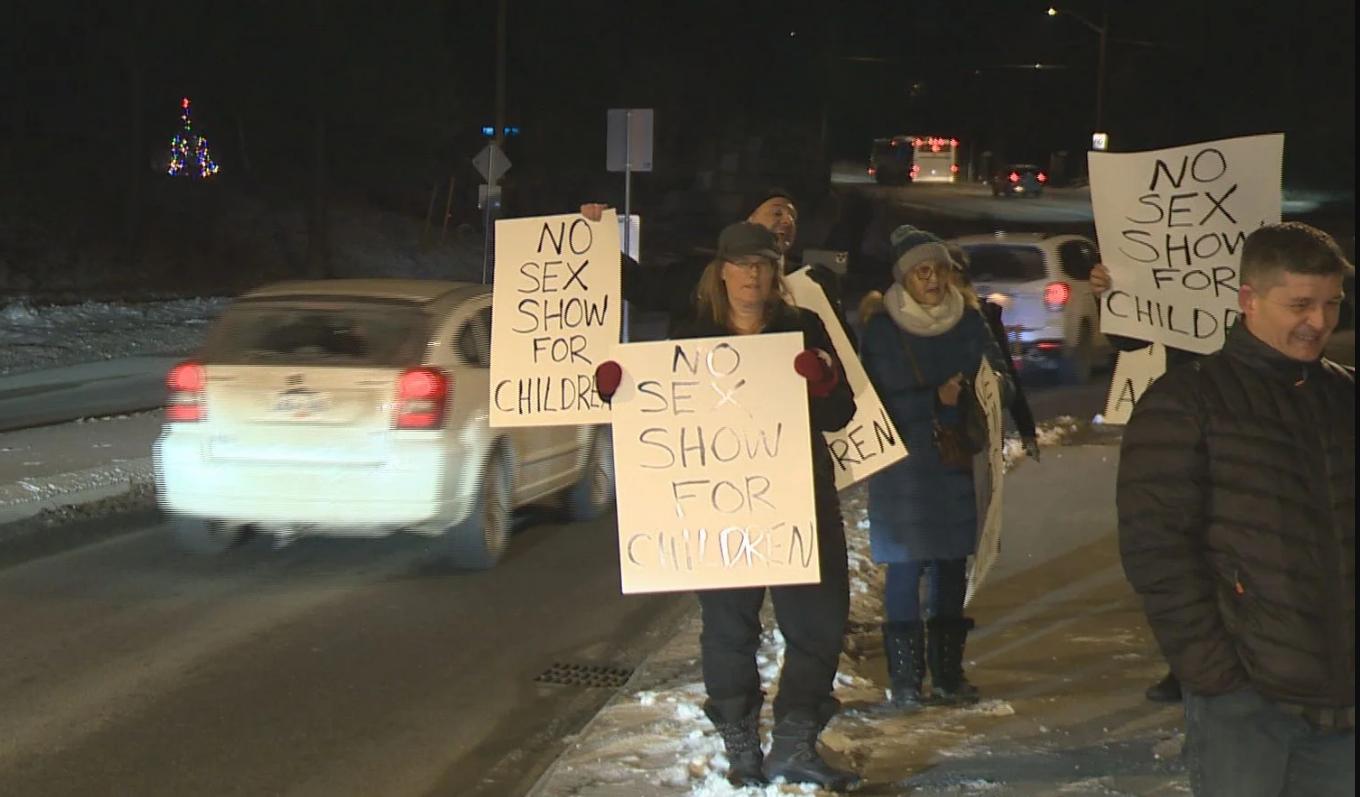 In Canada there has also been a sharp uptick in protests and threats of violence targeting drag shows and performances. The most recent in Kelowna, British Columbia, in early December where a drag event at The DunnEnzies Pizza Lower Mission location was targeted with protestors telling one of the owners of the restaurant that they were a "sick bunch of pedophiles" and "parasites" and told they should hang from the gallows.