Internet blacked out for 4th day as violent protests continue in Iran
Protests by Iranians included women setting headscarves on fire in the streets resulted with harsh reaction from Iranian security services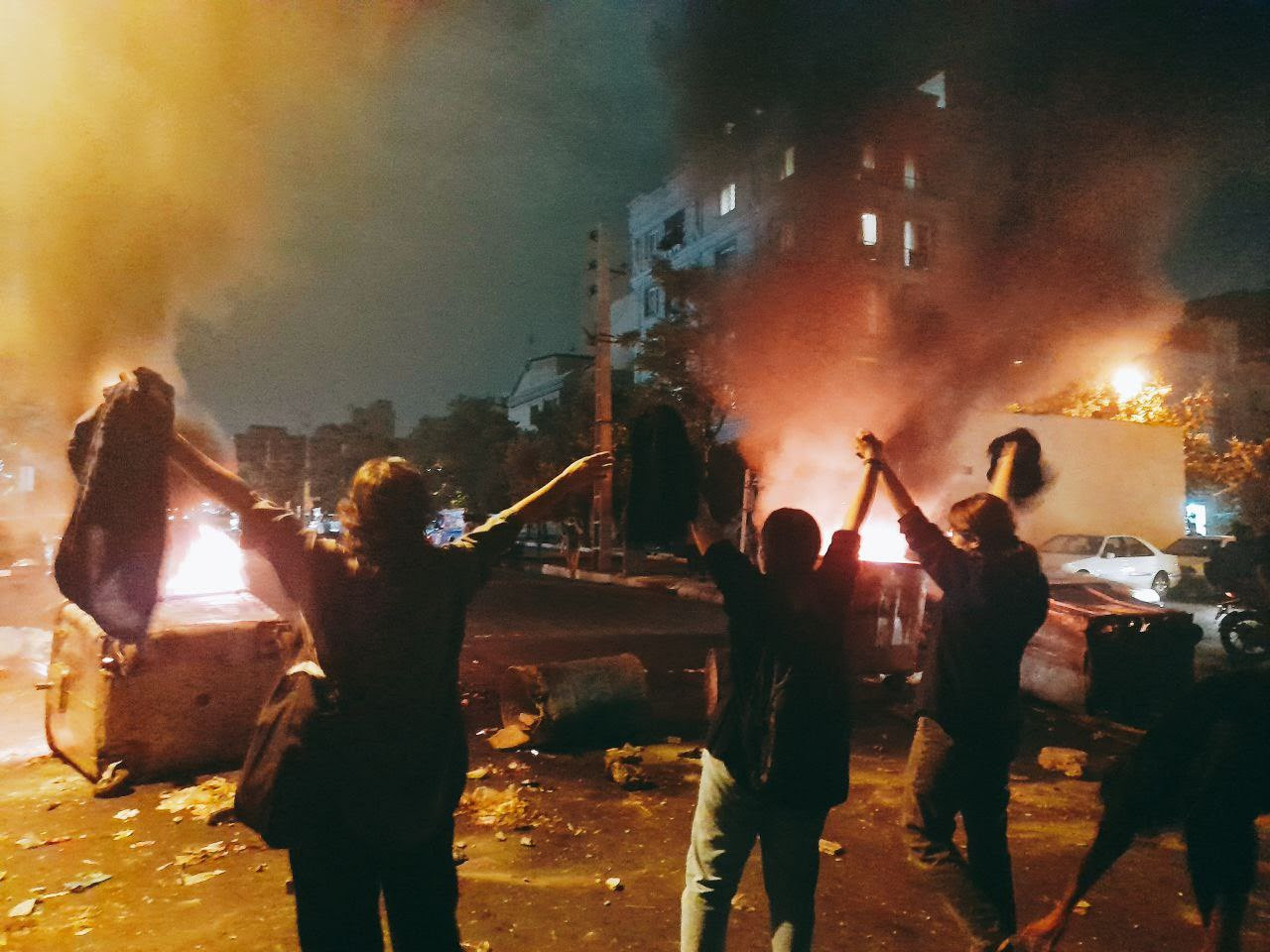 PARIS, France – For the fourth consecutive day the government of Iran has blocked internet access as tens of thousands across the Islamic Republic continue to protest the violent crack-down following the death of a 22-year-old Kurdish woman Mahsa Amini, who died in police custody after being arrested by Iran's "morality police" over a week ago.
London, UK-based news agency Iran International reported that Amini had traveled from a Kurdish region in Saqqez to the Iranian capital city of Tehran where there was a confrontation in the streets and she was arrested in her brother's car by the Islamic religious police.
Amini had been arrested for violating the nation's strict Islamic laws requiring women to wear head scarves known as hijabs by the notorious police units who enforce Iran's codes on hijabs and other conservative Islamic modes of dress and behavior.
Within twenty-two hours of her arrest she was taken to Kasra Hospital in northern Tehran where she died without regaining consciousness. According to her family members she was badly beaten by police in the prisoner transport van immediately after her arrest.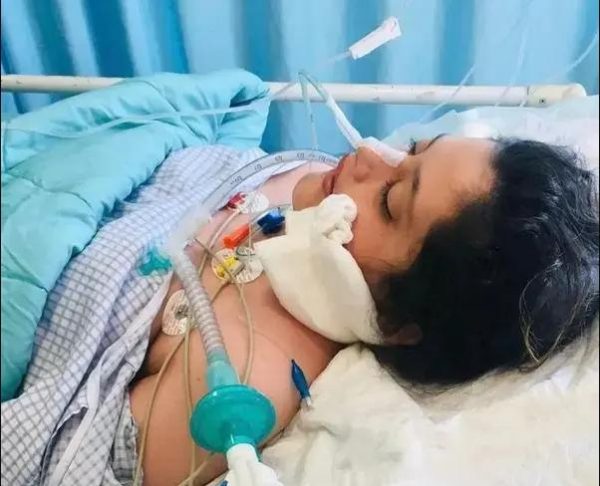 At hospital Amini was found suffering from "multiple blows" to the head and a hospital source told Iran International news agency additional her lungs were filled with blood when she was transferred to the hospital and it was clear that she "could not be revived."
The source emphasized that Mahsa's condition "was such that she could not be saved nor was surgery possible because her brain tissue was seriously damaged and it was clear that the patient was not injured by a single punch and must have received many blows to her head."
Her death on Friday, September 16 sparked protests that began to escalate, first in Tehran and then spreading across the country. Iran's President Ebrahim Raisi in an effort to quell the growing acts of dissent and protest promised Amini's family two days after her dying that her death would be investigated. Iran's chief justice, Mohseni Ejei, also promised a full investigation.
There were multiple international calls including the acting U.N. High Commissioner for Human Rights Nada Al-Nashif, who said in a statement; "Mahsa Amini's tragic death and allegations of torture and ill-treatment must be promptly, impartially and effectively investigated by an independent competent authority, that ensures, in particular, that her family has access to justice and truth."
The protests by Iranians outraged by Amini's death included some women setting their headscarves on fire in the streets. Reaction from Iranian security services has been harsh with thousands arrested and at least 54 who have died according to Iranian state media and human rights groups.
U.N. Commissioner Al-Nashif said the compulsory veiling laws remain of concern in Iran, where appearing in public without a hijab is punishable by imprisonment.
In recent months, the morality police have expanded street patrols, subjecting women perceived to be wearing "loose hijab" to verbal and physical harassment and arrest. The UN Human Rights Office has received numerous, and verified, videos of violent treatment of women, including slapping women across the face, beating them with batons and throwing them into police vans.
"The authorities must stop targeting, harassing, and detaining women who do not abide by the hijab rules," said Al-Nashif, calling for the repeal of all discriminatory laws and regulations that impose mandatory hijab.
Iran Human Rights and other sources report that at least 54 people have been killed by security forces in protests across Iran. In many cases, returning the bodies are made contingent on secret burials. Hundreds have also been injured or arrested.
Authorities have been dispersing demonstrators with water cannons and in some cases live ammunition. "The Iranian people are demanding rights that have been taken away from them by the Islamic Republic for more than 40 years. Now the Islamic Republic is responding to their peaceful protests with bullets," Mahmood Amiry-Moghaddam, Director Iran Human Rights told the Blade in an email adding: ""Condemnations and expressions of concern are no longer enough. The international community and anyone that adheres to human rights principles, must now support the Iranian people's demands."
With the Internet blocked by the government of Iran including banning use of mobile apps WhatsApp and Instagram two of the most popular social media services in Iran, information is being sent out through other channels.
In addition Signal, Google Play and the App Store are all down and their websites have been filtered. Internet disruptions have delayed information getting out about protesters that have been killed, wounded or arrested. As such, the number of deaths cited are protesters killed prior to September 23. True figures on the number of people injured and killed in the protests are unclear, but the tally is rising.
Wired magazine reported Iran started shutting the internet down on September 19 as protests around Amini's death gained momentum. Since then, multiple internet-monitoring organizations, including Kentik, Netblocks, Cloudflare, and the Open Observatory of Network Interference, have documented the disruptions. Mobile network operators, including the country's biggest providers—Irancell, Rightel, and MCI—have faced rolling blackouts, the groups say. Multiple mobile providers have lost connectivity for around 12 hours at a time, with Netblocks saying it has seen a "curfew-style pattern of disruptions."
Felicia Anthonio, who leads NGO Access Now's fight against internet shutdowns, says the group's partners have reported that text messages containing Amini's name have been blocked. "If you're sending a message containing that name, it doesn't go through," Anthonio says.
"Shutting down mobile internet service has become a go-to for the Iranian government when dealing with civil unrest," says Doug Madory, director of internet analysis at monitoring firm Kentik, who has been following the shutdowns. "People were using these services to share videos of the protests and the government's crackdown, so they became targets of government censorship."
Sources tell the Blade that anti-government demonstrators include LGBTQ activists standing in solidarity with women in the country.
The BBC and CBS reported in Tehran, marching demonstrators chanted "death to Khamenei" and "death to the dictator," referring to the country's supreme leader, 83-year old Ayatollah Ali Khamenei. Crowds of protestors pushed back against Iranian security forces, known as the "basij," with videos shared on social media showing uniformed officers running away as people cheered.
As protests continue to escalate and spread there is fear that Iran's Islamic Revolutionary Guard, (IRG) will step in with a massive crackdown. The IRG has already issued two statements this past week that condemned the protests as an organized conspiracy by enemies of Iran.
According to information obtained by Iran Human Rights from the victims' of police violence and having reviewed video evidence, security forces have been using disproportionate force and live ammunition to suppress peaceful protests in the last few days, a clear and gross violation of international law.
ABC News GMA- Protests in Iran turn deadly:
A provocative ad, a divided nation: The battle over LGBTQ+ rights in Lebanon
PSA has sparked hope, controversy in Arab world
BEIRUT, Lebanon — A new PSA in Lebanon advocating for the decriminalization of homosexuality in the country is stirring up controversy in the Arab world.
The ad first appeared on MTV Lebanon, a network owned by Lebanese politician and businessman Michel Gabriel El Murr, and was later shared on the network's social media page. The campaign pushes for the repeal of Article 534 in the Lebanese Penal Code, a law first adopted in 1943 that is used to criminalize consensual same-sex sexual relations with up to one year of imprisonment.
In the clip, two men are seen standing side-by-side in an elevator when a third man joins them and pulls a gun from his jacket. The tension is palpable until he leaves. When he does, the first two men grasp each other's hands when words flash across the screen: "There's crime and there's love."
Screams and gunshots are heard from a distance as the scene fades.
"Based on the words of Pope Francis, 'Homosexuality is not a crime,'" the network's X (formerly known as Twitter) caption says, "Yes to the abolition of Article 534 of the Penal Code, which criminalizes homosexuality."
Since premiering on Sept. 2, the powerful ad has generated an array of attacks from anti-gay figures, including from Culture Minister Mohammad Mouratda, who lambasted the network and accused it of incitement and division. He even went so far as to suggest that airing the ad itself was a criminal act.
Meanwhile, a collective called the Muyul Project premiered a PSA of their own that spoofed the original ad with an alternate ending in which a little girl is seen crying and holding her family as opposing words appear on the screen: "There is a crime that kills a human being, and there is a crime that kills society. Yes to maintaining Article 534 and protecting societal and family values."
Despite the outcry, LGBTQ+ Arabs and allies insist the campaign is sparking much-needed dialogue about the law — which they say is long overdue.
"This campaign does a lot to start conversations and challenge the status quo, especially within the context of Lebanese society," Joe Kawly, the first openly gay Arab news anchor, told the Washington Blade. "While the backlash was predictable, the visibility and support that this campaign provides to the LGBTQ+ community are invaluable."
Bertho Makso, the founder and executive director of Proud Lebanon, an LGBTQ+ and intersex rights organization, told the Blade the ad reinforces the work he and his team have been doing "since 2018" to engage various political parties and draft bills that would decriminalize homosexuality.
Nine MPs in July co-sponsored legislation that would have decriminalized homosexuality, but backlash was swift. One MP withdrew their name altogether because of harassment and threats.
While the ad campaign is a bold move, it is not exactly an isolated incident. The country was once considered an oasis of relative tolerance for LGBTQ+ and intersex rights in the Arab World, but has undergone an anti-LGBTQ+ tidal wave in recent years.
Members of the far-right Christian group Soldiers of God on Aug. 23 brutally attacked Madame Om, a popular gay-friendly bar in Beirut's Mar Mikhael neighborhood, during a drag show. Reports indicate the police looked on as patrons were assaulted. This attack comes as Education Minister Abbas Al Halabi opened an investigation into rumors of pro-LGBTQ+ messaging in materials used in schools. And Hezbollah leader Hassan Nasrallah in July declared consensual same-sex sexual relations should be punishable by death. 
To further complicate matters, Article 534 doesn't explicitly address homosexuality. Rather, it only points to sexual acts that are "contrary to the order of nature."
Even though several courts have tried to affirm consensual same-sex acts don't qualify as being "against nature," it hasn't stopped multiple arrests continuing to persist, according to a recent Proud Lebanon report. Mouratda and MP Ashraf Rifi have introduced more stringent bills.
Mourtada's measure proposes up to three years' imprisonment and hefty fines for promoting or engaging in "deviant sexual relations" and Rifi's bill sought the explicit criminalization of homosexuality with heightened penalties.
As Lebanon continues its attacks against LGBTQ+ and intersex people, some suggest it's all a ploy to distract from the country's crumbling economy. Even more notably: Lebanon has lacked a president since October 2022, a clear reflection of its turbulent political landscape.
Helem, the first LGBTQ+ and intersex organization in the Arab world established in 2001, said in a recent statement "the decision to suddenly and systematically target LGBTQ individuals is a very old tactic used by multiple failing autocratic regimes around the world."
As Kawly explains, MTV Lebanon's campaign may herald a turning point for the nation, asserting LGBTQ+ and intersex people's inherent role in Lebanon's value as a whole.
"Social change is often slow and painful, but the very fact that we're seeing more visibility and conversation on LGBTQ+ issues signal a potential shift," he said. "With every campaign, every story told, every law repealed, we're inching closer to a more inclusive and accepting society."
"When it comes to Lebanon, for sure there is a bright future because we are working for it," added Makso. "We believe in it, and we are fighting for it."