Right-wing media spreads altered footage of drag queen- who sues
Libs of TikTok and other anti-LGBTQ media falsely claimed a drag queen exposed himself to minors — now the performer is suing


By Mia Gingerich | WASHINGTON – A drag queen who performed at the Idaho Pride event targeted by white nationalists in June is suing a right-wing blogger who doctored footage of his performance to falsely claim he had exposed himself to children.
Even though the video was swiftly debunked by local news, right-wing media — including Libs of TikTok's Chaya Raichik and others who initially helped drive harassment against the Pride event — pushed the edited footage, leading to abuse against the performer. 
On June 11, police in Coeur d'Alene, Idaho, arrested 31 members of the Patriot Front near Pride in the Park, a planned Pride event. Authorities said evidence showed the white nationalists, who had gathered at the park from across the country, were planning to riot at the event and in multiple areas around the town. Patriot Front has a history of anti-LGBTQ actions, including burning trans pride flags and vandalizing a memorial for the victims of the Pulse nightclub shooting. The Southern Poverty Law Center has designated it as a hate group.
The event was also targeted by a far-right biker group that announced it was holding an event nearby at the same time as Pride in the Park, with organizers saying there were "going to be going after the groomers" while alluding to possible violence.
One of the performers at the event was Eric Posey, whose drag name is Mona Liza Million. Following Pride in the Park, right-wing blogger Summer Bushnell posted footage from Posey's performance that blurred his crotch. In her posts, Bushnell erroneously claimed Posey had exposed himself to minors and called for her audience to report the video to police. The video, which was debunked by local news two days after the event was held, led to harassment against Posey after it went viral on social media. Now Posey is suing Bushnell, claiming she defamed him in an effort to gain popularity as part of the nationwide effort to malign LGBTQ people and Pride Month events.
A key instigator in manufacturing outrage over the event was Chaya Raichik, who runs the social media account "Libs of TikTok." Raichik not only targeted Pride in the Park after Idaho-based white nationalist Dave Reilly called for her to do so, but she also helped spread Bushnell's video weeks after it had been debunked by both the media and authorities. On July 31, Raichik retweeted a tweet with Bushnell's video and calling Posey a "pedophile," with Raichik adding, "This is what a 'family-friendly' drag show looks like." Commenters reacting to Raichik's post falsely accused Posey of being a "groomer" and "pedophile," while others threatened extreme acts of violence against him, including multiple threats to castrate him.
Although the tweet she quoted was later removed for violating Twitter's rule on hateful conduct, Raichik's tweet was never deleted. 
Raichik was joined in sharing the doctored video by anti-LGBTQ trolls including right-wing podcaster Liz Wheeler and Gays Against Groomers, with the latter writing, "If gay rights do get rolled back, it will only be because of things like this."
The renewed social media pickup of the doctored video led to an article published by right-wing blog Post Millennial headlined "Drag queen accused of exposing self to children at 'family friendly' Pride event." The article promoted conspiracy theories that antifa was involved in targeting the Idaho Pride event, and the header for the article included a still from Bushnell's video, with the edited video embedded.
The Idaho Family Policy Center, a right-wing Christian nonprofit that partners with extreme anti-LGBTQ group Alliance Defending Freedom and multiple other anti-LGBTQ organizations, posted a petition on September 8 denying law enforcement's debunking of the video and claiming it had "reviewed the unedited footage and can confirm it portrays public exposure of the performer's genitalia." Included with the petition, which called for drag performances to be banned from taking place around children, was a still from Bushnell's video. The petition remains active as of publication date. 
Far-right conspiracy theory outlet Infowars posted an article also featuring a still from the doctored video. The article suggested the targeting of the event by Patriot Front was "a federal false flag operation" and criticized the "mainstream media" for "ignoring a potential child sex crime occurring at the very same event."
The article cited a press release from the local sheriff's department saying police were investigating the video. The announcement came after a local outlet had already debunked the claims and released the unedited video, and despite law enforcement officials acknowledging that their investigation stemmed entirely from reports by individuals who had seen Bushnell's doctored footage and none of whom had seen the performance in person. The stunt culminated on July 1 with the city prosecutor stating what had been demonstrated weeks earlier — Posey had not exposed himself.
Disregarding available evidence, right-wing media widely used the release to push the false narrative and disseminate the doctored footage. Stephanie Hamill, a contributing writer for Media Research Center and ambassador for Turning Point USA, tweeted Bushnell's video while adding that the "dancer's genitals were reportedly exposed on the main stage with children viewing the 'dance.'"
A 'Pride in the Park' Festival dancer's genitals were reportedly exposed on the main stage with children viewing the 'dance'…

Coeur d'Alene Police are now investigating according to local news reports https://t.co/odo2vrMyvR pic.twitter.com/tFG0XlUrxD

— Stephanie Hamill (@STEPHMHAMILL) June 13, 2022
Right-wing author Janie Johnson tweeted a link to the video to her nearly 200,000 followers, attempting to excuse the white nationalists who targeted the event and writing, "Wonder what ticked the Idaho dads? This drag demon exposed himself to children."
The incident is nearly identical to another manufactured controversy pushed by right-wing media in which an edited photo of a drag performer reading to children at a library in 2019 was blurred and paired with the claim that they were exposing themselves to children. That smear, too, was quickly debunked, which did not prevent the ensuing harassment and an attempt from lawmakers to strip libraries of their funding.
The targeting of Posey and the broader attacks on Pride in the Park followed an escalating campaign of harassment against drag and Pride Month events that falsely accused participants of abusing children. This harassment, and the escalating rhetoric of maligning LGBTQ people as groomers, has largely been enabled by the failure of social media platforms like Twitter and Facebook to adequately handle the targeted harassment. 
**********************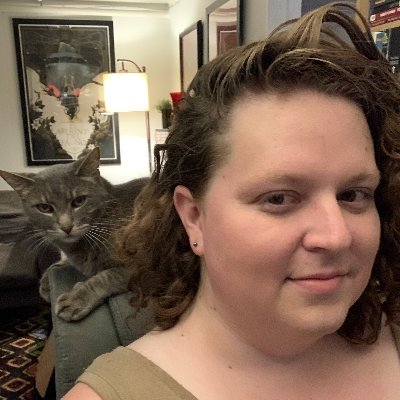 Mia Gingerich is a researcher at Media Matters. She has a bachelor's degree in politics and government from Northern Arizona University and has previously worked in rural organizing and local media.
********************
The preceding article was previously published by Media Matters for America and is republished by permission.
Inside the battle over GOP Senate votes for same-sex marriage act
Liberty Counsel President Matt Staver argued that the Respect for Marriage Act would lead to "pedophilic marriages"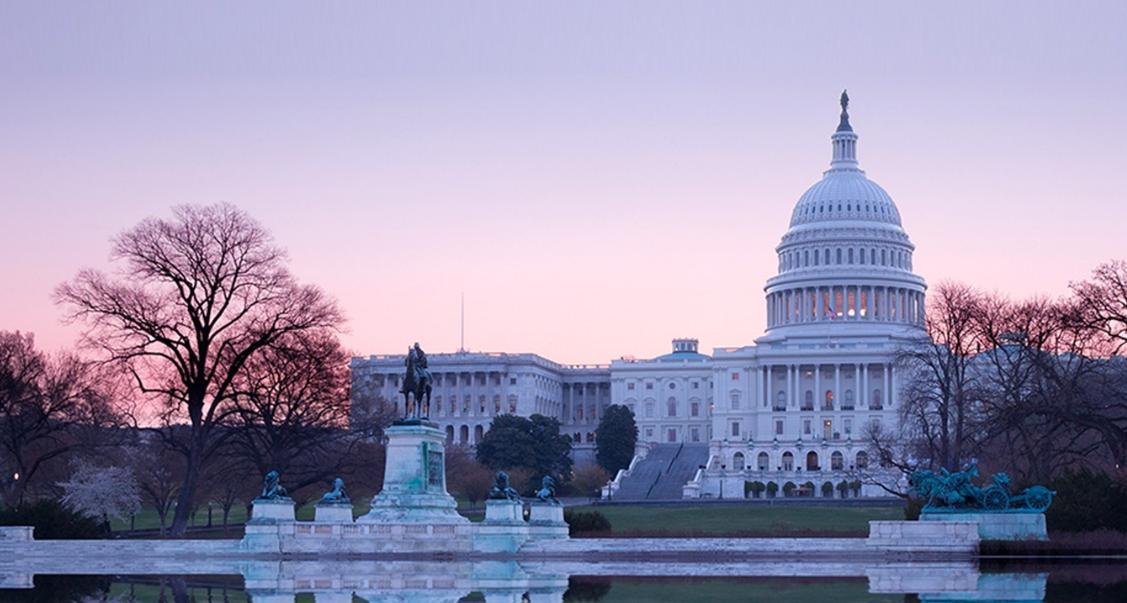 WASHINGTON – The U.S. Senate passed the Respect for Marriage Act on Tuesday 61-36, clearing the threshold required to secure a filibuster-proof majority by just one vote, thereby sending the bill on its way to becoming law.
The landmark legislation's path out of the evenly divided upper chamber was, until that 60th "yea" vote, far from clear. Tuesday's passage of the Respect for Marriage Act marked the third time this month in which a few Republican senators held the keys to its fate.
Before and just after Thanksgiving break, the Senate managed to avoid having to debate amendments to the bill proposed by some conservative members of the Republican caucus who felt the bipartisan addition of supplemental protections for religious liberties was insufficient.
Success on the first procedural move was won with a margin of just two Republican Senators who voted with their Democratic colleagues. The second, with only one.
Had the Senate chosen instead to consider these amendments, the Respect for Marriage Act could easily have been defeated, with time running out to pass legislation before the new Congress is seated in January, at which point control of the House will flip from blue to red.
Particularly in the days leading up to this week's votes, lobbyists with a wide spectrum of views on the Respect for Marriage Act were laser focused on winning over members of the small camp of GOP senators who were on the fence or, perhaps, relatively tepid in their support for (or opposition to) the bill.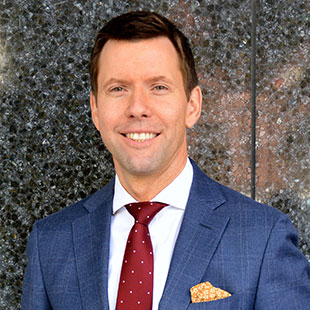 Among the parties representing special interests engaged in ongoing discussions with Senate Republicans was Tim Schultz, president of the 1st Amendment Partnership (1AP), a nonprofit group focused on education and public engagement to promote and protect religious freedom. Schultz's work on behalf of the organization includes some lobbying activity.
Speaking with the Washington Blade by phone on Tuesday before the final vote was held, Schultz said the key to winning support from these Republican senators was to show them how the Respect for Marriage Act does not threaten – and in some respects, may in fact strengthen – protections for religious liberty.
Other GOP senators opposed to the bill cited different reasons, arguing for example that it is unnecessary or improper for the legislature to preempt the fallout of a potential future U.S. Supreme Court ruling on same-sex marriage.
Schultz noted that unlike the conservative lawmakers whose primary focus was on religious freedoms, these other objections raised by Senate Republicans were mostly brought forth by members who were never going to vote in favor of the Respect for Marriage Act in the first place. In some cases, they believed the landmark cases establishing marriage equality as a fundamental right in the United States were wrongly decided, which is a non-starter.
"The lawmakers who have been the margin of victory [in key votes] have cared a lot about religious protections," Schultz said. They are sincere in their efforts to understand precisely whether and how religious liberties might be affected by passage of the Respect for Marriage Act, he said. "They are serious in their efforts to try to get their arms around those questions."
The primary arguments happening in the Senate "have been held by [Republican Senators] who all have a broad conception of religious freedom," Schultz said. "So, the question has been, 'is this sufficient? Or should we demand quite a bit more?'"
Engaging these GOP lawmakers, he said, often involved "trying to get the senators accurate information, including responses from faith groups and scholars." This sometimes required addressing and dispelling arguments against the legislation "point by point," Schultz added.
Schultz said it was an amusing twist to lock horns over the Respect for Marriage Act with other groups that promote and fight for religious liberties, organizations with which he has deep and longstanding relationships.
"It's weird, because I am a professional religious freedom advocate and I share their conception of religious liberty. But I think their analysis of this bill is incorrect. So, it's been a bit strange to be having an argument among folks who, otherwise, I agree with."
Strange bedfellows?
The bill's passage through the Senate could perhaps be read as a signal of the efficacy of a model of government relations by which LGBTQ groups in some circumstances can reach mutually beneficial compromises with organizations that are concerned with religious liberty, Schultz said.
Compromise was also the goal for the bipartisan coalition of lawmakers in the House and Senate who sponsored, co-sponsored, or otherwise championed the Respect for Marriage Act.
Writing the legislation within bounds of universally accepted constitutional precepts, part of their aim was to lessen the likelihood that it might face a successful legal challenge. The other primary reason for backing a narrowly construed bill: greater chances of securing the support necessary from Congressional Republicans to get it passed.
But the Respect for Marriage Act was conservative in focus, if not in effect, from the jump. It was meant to address the very specific consequences and fallout for same-sex couples that would result if the U.S. Supreme Court's conservative supermajority opts to overturn or substantially weaken the two landmark rulings that established marriage equality as a constitutional right in America.
Practically speaking, however, compromise did not come at a cost. "This will be the biggest federal legislative victory for gay rights since the repeal of "Don't Ask, Don't Tell," Schultz said. (Incidentally, that hard-won victory also happened during a lame duck session, following the 2010 midterm elections.)
Though some groups acknowledged its limitations, the Respect for Marriage Act was publicly backed by a diverse swath of LGBTQ civil rights and legal advocacy organizations, including: the Human Rights Campaign, the National Center for Transgender Equality, GLSEN, PFLAG National, GLAAD, Equality California, the Transgender Legal Defense and Education Fund, and Lambda Legal, the Interfaith Alliance, the National Center for Lesbian Rights, LGBTQ Victory Fund, and the National LGBTQ Task Force.
The Respect for Marriage Act faced a tumultuous road to passage through Congress
In July, the House passed the Respect for Marriage Act with a decisive margin, picking up 47 Republican "yeas" for a total of 267 votes in favor of the bill (with 157 members, all Republican, voting no).
At the time, there was little to no concern expressed publicly by GOP lawmakers in either chamber over the Respect for Marriage Act's threat to religious liberties, Schultz said. He added that this may be explained, at least to some extent, by members' focus on the then-upcoming Nov. 8 midterm elections.
After Congress reconvened with Republicans poised to take control of the House next year, the Biden administration and Congressional Democratic leadership had made clear that the Respect for Marriage Act would be a top priority for the brief legislative session before the next Congress is seated in January.
"By the Monday after election week, people started focusing again," Schultz said. "It was gametime."
Logistically, it was a heavy lift for Congress. Lawmakers had just a few weeks to pass legislation and cobble together end-of-year must-pass spending packages.
Democratic Congressional leadership were under pressure from President Biden to allocate more funding for COVID-19 and aid to Ukraine, proposals that both faced resistance from their Republican colleagues. The Senate was way behind on the National Defense Authorization Act, another must-pass bill to fund the military that happens to also require a lengthy review process. And finally, momentum was building behind the bipartisan legislative proposal to revise the Electoral Count Act.
For the key GOP Senators, all other considerations were secondary to religious liberty
As the Senate vote neared, campaigns by special interest groups were dialed up, including by opponents of the bill – which ranged from extreme anti-LGBTQ organizations deemed hate groups by the Southern Poverty Law Center to conservative think tanks with close ties to Capitol Hill.
Liberty Counsel President Matt Staver made the outrageous argument that the protections for same-sex couples provided in the Respect for Marriage Act would lead to "pedophilic marriages," perpetuating the dangerous lie that queer people are linked to child sexual abuse.
Fortunately, "the crazy stuff you see online doesn't penetrate into how senators talk about and think about this stuff," Schultz said. "They are concerned with substantive objections" to the Respect for Marriage Act.
And while there was some discussion of the deadly Nov. 19 shooting at an LGBTQ nightclub in Colorado Springs, the tragedy did not play a major part in GOP Senators' deliberations over passage of the Respect for Marriage Act, Schultz said – perhaps partly because much of the substantive talks had already happened with the Senate vote just days away.