New ACT UP book is part history, part memoir
'Boy with the Bullhorn' chronicles hard work, grief, anger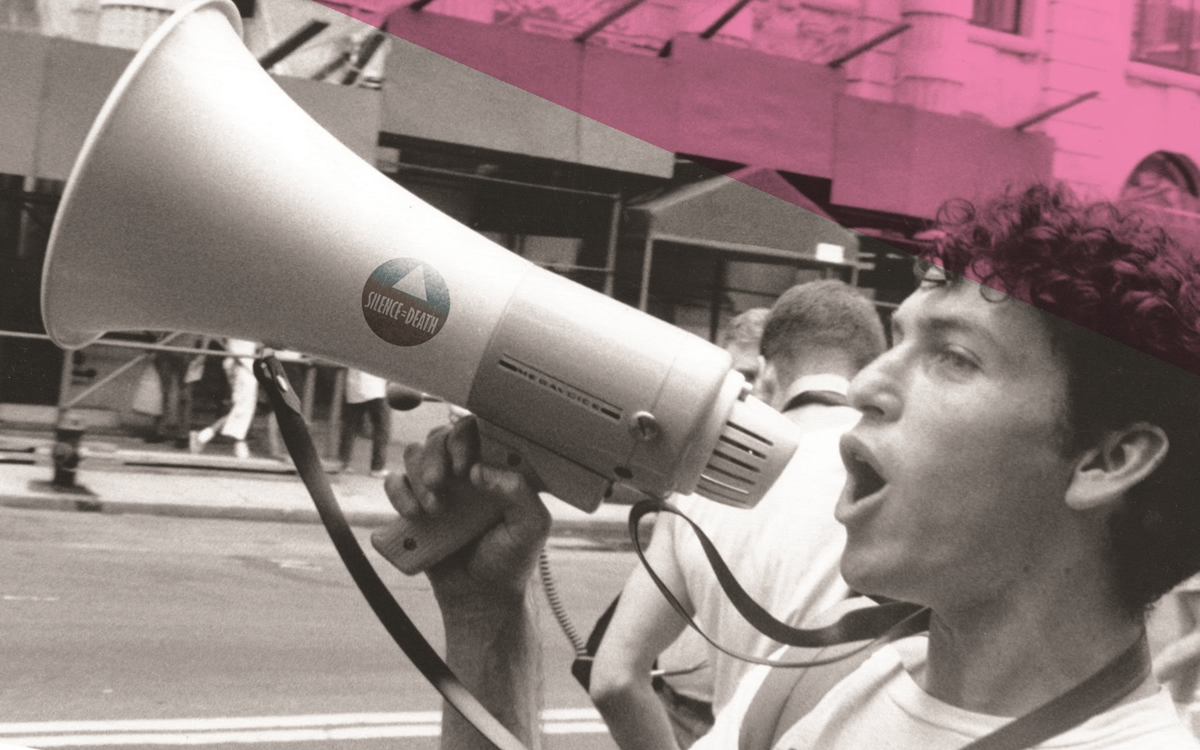 'Boy with the Bullhorn: A Memoir and History of ACT UP New York'
By Ron Goldberg
c.2022/ Fordham University Press
$36.95/512 pages
The sign above your head shows what's going on inside.
Last night, you made the sign with a slogan, firm words, a poke to authority – and now you carry it high, yelling, marching, demanding that someone pay attention. Now. Urgently. As in the new book, "Boy with the Bullhorn" by Ron Goldberg, change is a-coming.
He'd never done anything like it before.
But how could he not get involved? Ron Goldberg had read something about ACT UP, the AIDS Coalition to Unleash Power, and he heard they were holding a rally near his workplace. It was 1987, he'd never participated in anything like that before, but whispers were everywhere. He and his friends were "living under a pervasive cloud of dread."
He "was twenty-eight years old… scared, angry, and more than a little freaked out" about AIDS, he says.
Couldn't he at least go down and hold a sign?
That first rally led Goldberg to attend a meeting, which, like most, as he came to realize, were raucous and loud and "electric." Because he was "living fully 'out and proud'," and because he realized that this was an issue "worth fighting for," he became even more involved with ACT UP by attending larger rallies and helping with organizing and getting his fellow activists fired up. He observed as women became involved in ACT UP, too. Monday night meetings became, for Goldberg, "the most exciting place in town."
There, he learned how politics mixed with activism, and why ACT UP tangled with the Reagan administration's leaders. He puffed with more than just a little ownership, as other branches of ACT UP began spreading around the country. He learned from ACT UP's founding members and he "discovered hidden talents" of his own by helping.
On his years in ACT UP, Goldberg says, "There was hard work, grief, and anger, surely, but there was also great joy." He was "a witness. And so, I began to write."
Let's be honest: "Boy with the Bullhorn" is basically a history book, with a little memoir inside. Accent on the former, not so much on the latter.
Author Ron Goldberg says in his preface that Larry Kramer, who was one of ACT UP's earliest leaders encouraged him to pull together a timeline for the organization and this book is the result of the task. It's very detailed, in sequential order and, as one reads on, it's quite repetitive, differing basically in location. It's not exactly a curl-up-by-the-fire read.
Readers, however – and especially older ones who remember the AIDS crisis – won't be able to stop scanning for Goldberg's memories and tales of being a young man at a time when life was cautiously care-free. The memories – which also act as somewhat of a gut-wrenching collection of death-notices – are sweet, but also bittersweet.
This book is nowhere near a vacation kinda book but if you have patience, it's worth looking twice. Take your time and you'll get a lot from "Boy with the Bullhorn." Rush, and it might just go over your head.
The Blade may receive commissions from qualifying purchases made via this post.
New book explores impact of family secrets
Her father was hiding his sexual orientation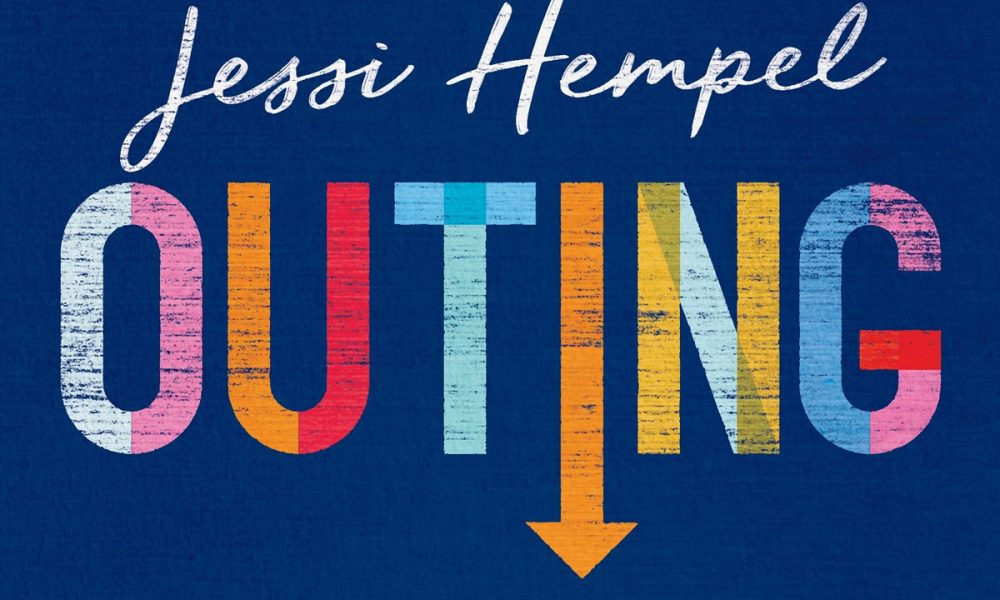 'The Family Outing: A Memoir'
By Jessi Hempel
c. 2022, HarperOne
$27.99/320 pages
Don't tell the children.
For most families in America in the last century, that was the maxim to live by: the kids are on a need-to-know basis and since they're kids, they don't need to know. And so what did you miss? Did you know about familial philanthropy, rebellion, embarrassment, poverty? As in the new memoir, "The Family Outing" by Jessi Hempel, did secrets between parent and child run both ways?
"What happened to me?"
That's the big question Jessi Hampel had after many therapy sessions to rid herself of a recurring nightmare. She had plenty of good memories. Her recollection of growing up in a secure family with two siblings was sharp, wasn't it?
She thought so – until she started what she called "The Project."
With permission from her parents and siblings, Hempel set up Skype and Zoom sessions and did one-on-one interviews with her family, to try to understand why her parents divorced, why her brother kept mostly to himself, how the family dynamics went awry, why her sister kept her distance, and how secrets messed everything up.
Hempel's father had an inkling as a young man that he was gay, but his own father counseled him to hide it. When he met the woman who would eventually be his wife, he was delighted to become a husband and father, as long as he could sustain it.
Years before, Hempel's mother was your typical 1960s teenager with a job at a local store, a crush on a slightly older co-worker and, coincidentally, a serial killer loose near her Michigan neighborhood. Just after the killer was caught, she realized that the co-worker she'd innocently flirted with might've been the killer's accomplice.
For nearly the rest of her life, she watched her back.
One secret, one we-don't-discuss-it, and a young-adult Hempel was holding something close herself. What else didn't she know? Why did she and her siblings feel the need for distance? She was trying to figure things out when the family imploded.
Ever had a dream that won't stop visiting every night? That's where author Jessi Hempel starts this memoir, and it's the perfect launching point for "The Family Outing."
Just prepare yourself. The next step has Hempel telling her mother's tale for which, at the risk of being a spoiler, you'll want to leave the lights on. This account will leave readers good and well hooked, and ready for the rest of what turns out to be quite a detective story.
And yet, it's a ways away from the Sherlockian. Readers know what's ahead, we know the score before we get there, but the entwining of five separate lives in a fact-finding mission makes this book feel as though it has a surprise at every turn.
Sometimes, it's a good surprise. Sometimes, it's a bad one.
A happily minimized amount of profanity and a total lack of overtness make "The Family Outing" a book you can share with almost anyone, adult, or ally. Read it, and you'll be wanting to tell everyone.
The Blade may receive commissions from qualifying purchases made via this post.