Community shows support for Cincinnati Trans teen after prank
She was called into the guidance counselor's office and told parents had said her nomination could have been part of a "mean-spirited joke"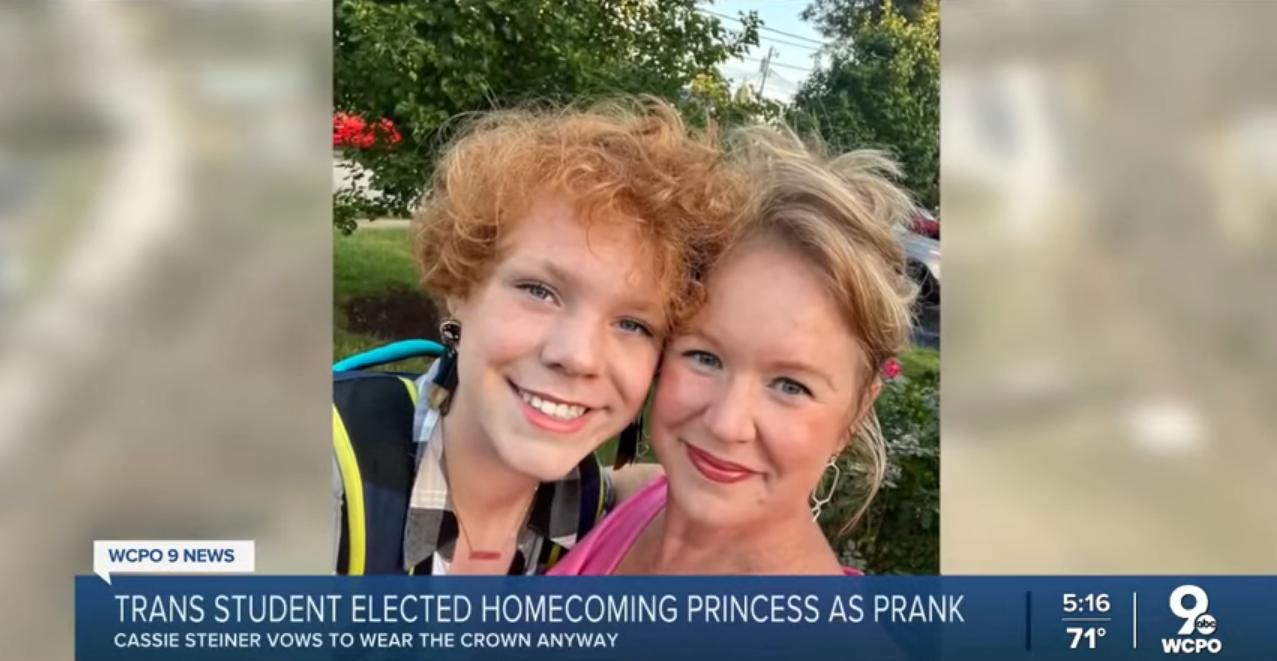 CINCINNATI – A Cincinnati-area transgender teen made local headlines last week after her classmates voted her Homecoming Princess as a "mean-spirited joke." Instead of opting out, the sophomore kept her crown and used the opportunity to promote acceptance – prompting widespread community support.
Cassie Steiner, a student at Mariemont High School in the Cincinnati suburbs, was thrilled when she first learned her peers voted her to homecoming court. "Just the thought that I had a chance to make history here," she told Cincinnati news station FOX 19.
"I was absolutely thrilled and was really excited to understand and learn that our daughter was going to be the very first trans princess at Mariemont and perhaps even in the city," her mother, Katt Steiner, added.
The Steiners declined to be interviewed by the Los Angeles Blade.
The very next day, according to FOX 19, Cassie Steiner was called into the guidance counselor's office and told parents had said her nomination could have been part of a "mean-spirited joke."
"It kind of brought down my spirits a little bit," she said.
In an interview with the Cincinnati Enquirer, Kat Steiner said she was angry and disgusted after receiving the news from the counselor.
Cassie Steiner was given the option to decline her nomination and opt out of homecoming court. But the teen decided against that, opting to wear the crown with her head held high.
"Well, it certainly was disheartening," Cassie Steiner told The Enquirer. "But it gave me hope, because knowing that I had haters and I had people who I can alter their corrupted mindsets, made me empowered to do more."
Her mother added: "She didn't hesitate to own the fact that she was not going to back down. She knew that she was going to be a trailblazer."
For Cassie Steiner, that was just the beginning of her story. Her mom, Kat, took to Facebook to garner support for her daughter ahead of the high school's homecoming parade.
"Cassie is taking the high ground and making history as trans royalty," the post said, per The Enquirer. "She's owning her title as the sophomore Homecoming Princess because, well, when they go low, we go high. We choose to celebrate!"
The community, the newspaper reported, showed up at the parade with an outpouring of support. LGBTQ Pride flags lined the parade route, and attendees held signs that read: "We love you, Cassie" and "Cassie is my warrior."
The Enquirer reported that the school district did not respond to questions from the outlet. However, the district did send out a media statement outlining the process by which students are elected to homecoming court without directly addressing the prank.
The Blade left a message with the district but has yet to receive a response. According to The Enquirer, Kat Steiner said she has yet to get an apology from any school administrators.
But Cassie Steiner was happy to receive support from her community. "I don't think people deserve to be hated," she said. "Even if they hate me, I don't like being mean to them, because I think that everyone deserves their own light in our world.
Trans youth sports ban fails to pass Ohio House
The Ohio bill is the latest in a year that has seen over 300 anti-LGBTQ+ bills introduced. The legislation overwhelmingly targets Trans youth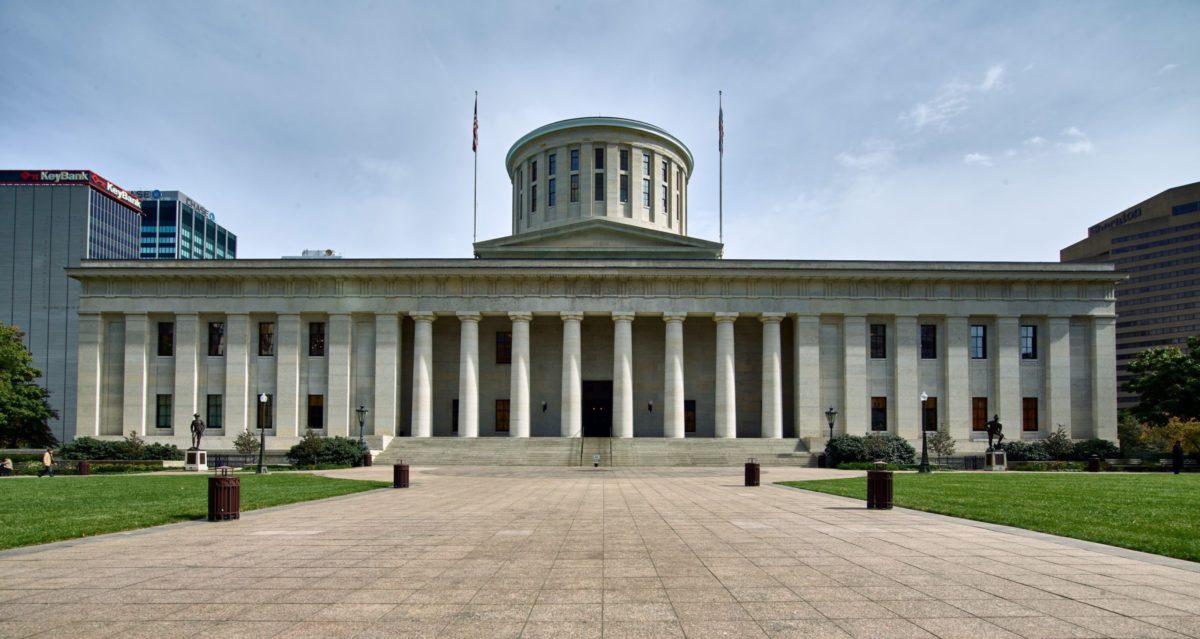 COLUMBUS – A bill that would ban Transgender women and girls from participating in high school and college sports failed to garner enough votes to pass the Ohio House in a late night session before the Ohio Legislature adjourned for the year.
The Ohio High School Athletic Association (OHSAA) has a policy, which has been in place since 2015, that sets standards for the inclusion of Trans Ohioans in school sports. According to Equality Ohio, throughout the policy's 10-year history, fewer than 20 Trans girls were approved to play high school girls' sports. 
Rep. Jena Powell, a Republican representing a district north of Dayton, added anti-Trans language to H.B. 151, sponsored by Republican state Rep. Don Jones, a piece of unrelated legislation that would revise Ohio's Teacher Residency Program.
The amended bill was introduced last June on the first day of Pride Month.
The bill that would ban Transgender women and girls from participating in high school and college sports would also require those accused of being Trans to go through a "verification process" to check their genitals. 
The Ohio bill is the latest in a year that has seen over 300 anti-LGBTQ+ bills introduced. The legislation overwhelmingly targets Trans youth, from blocking participation in sports to baring access to gender-affirming care.
According to a press release from Equality Ohio, in the last two weeks—in an attempt to save face but preserve the cruelty—the genital inspection language had been replaced with equally exclusionary language that created a blanket ban on transgender girls by adding a birth certificate verification process.
Ultimately, a new amendment passed on the Senate floor coupled pieces of the ban with 2000+ pages of other large changes to Ohio's education system. Thankfully, the gigantic amendment—including the anti-trans sports language—was voted down by the House in its entirety.
Last night, Ohio's ban on transgender athletes in K-12 sports failed to pass through the legislature.

We are absolutely thrilled by this news! Thank you to our partners and advocates who tirelessly fought this legislation into the night last night.

— Equality Ohio (@EqualityOhio) December 15, 2022
Alana Jochum, Executive Director of Equality Ohio, said about the victory, "I cannot begin to express my gratitude to the hundreds of community members and advocates who stood up for the rights of all transgender youth to participate in all parts of life as whole people, including sports, just like everyone else. Today is a day to celebrate that trangender Ohioans can continue to play sports with their friends and teammates. To our transgender youth: We see you, we love you, and we will always have your back."
"TransOhio is vehemently opposed to any legislation that attempts to limit the existing rights and freedoms of trans individuals, especially when lawmakers are clearly using trans children and adolescents as pawns in political games." said James Knapp Chair of TransOhio. "We are relieved this discriminatory bill did not advance further, but this is again a warning to stay vigilant — this is the second time in two legislative sessions that lawmakers have crammed a failing transphobic bill into an unrelated bill, trying to ram it past the legislature at the eleventh hour, while constituents are asleep."
"The ACLU of Ohio is relieved, for every transgender and gender-nonconforming child in this state, that early this morning the Ohio House rejected HB 151," said Sean McCann from ACLU of Ohio. "We celebrate the fact that trans athletes woke up this morning and found out they can continue to play their favorite sports. Their courage, and the courage of their families, has been so inspiring to watch. It is because of their tireless, courageous advocacy at the Statehouse and elsewhere that this hateful bill did not make it to the Governor's desk. The ACLU of Ohio will always stand with trans and gender non-conforming youth, and we will continue to be vigilant and prepared to fight against future attacks on their right to exist as their authentic selves."
"We are grateful that members of the Ohio legislature saw this legislation for what it is: discrimination. All children deserve to have the same positive, affirming, and formative experiences as their peers, and those who tirelessly fought against yet another extremist attack made it clear that our most vulnerable youth deserve to be seen, heard, and protected." Sarah Warbelow, Human Rights Campaign Legal Director