Federal court curbs fed rules re: Texas trans kids & LGBTQ workers
Ruling in a suit brought by Texas vacated guidance on gender-affirming care, pronouns, dress and bathroom protections for LGBTQ workers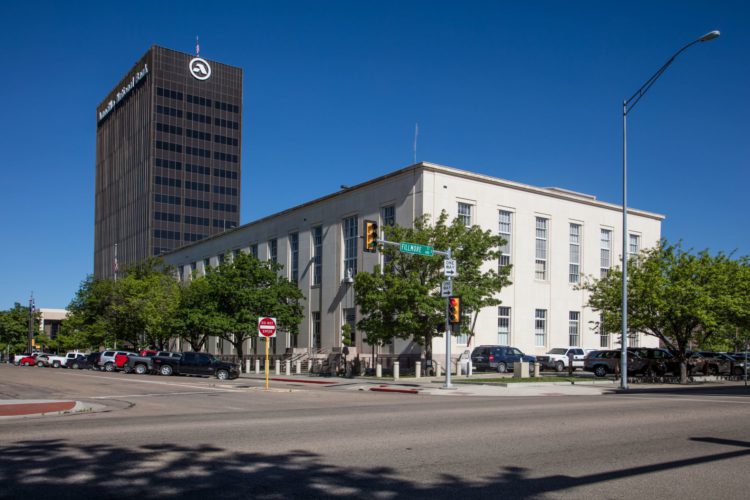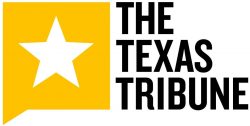 By Roxanna Asgarian | AMARILLO – A federal judge has ruled that Biden administration guidelines requiring employers to provide protections for LGBTQ employees go too far, in a win for Texas Attorney General Ken Paxton, who brought suit against the rules last fall.
The rules were first issued after the landmark ruling in Bostock v. Clayton County in 2020, in which the Supreme Court ruled that Title VII of the Civil Rights Act of 1964, which prohibits employment discrimination based on race, sex or religion, includes protection for gay and transgender people.
In 2021, the Biden administration released guidance around the ruling, noting that disallowing transgender employees to dress and use pronouns and bathrooms consistent with their gender identity constituted sex discrimination.
Judge Matthew Kacsmaryk, a Donald Trump-appointed U.S. district court judge for the Northern District of Texas, found that Title VII prohibits employment discrimination against an individual for being gay or transgender, "but not necessarily all correlated conduct," including use of pronouns, dress and bathrooms.
Earlier this year, after Paxton issued a nonbinding legal opinion that gender-affirming medical care for transgender minors could be considered child abuse, Health and Human Services Secretary Xavier Becerra released additional guidance that federally funded agencies can't restrict people from accessing "medically necessary care, including gender-affirming care, from their health care provider solely on the basis of their sex assigned at birth or gender identity." Kacsmaryk also ruled to vacate that guidance.
The decision "is not only a win for the rule of law, but for the safety and protection of Texas children," Paxton said in a statement. "The Biden Administration's attempts to radicalize federal law to track its woke political beliefs are beyond dangerous."
The ruling was a victory for Paxton in his campaign to challenge the rights of transgender Texans. After Paxton's opinion led to Gov. Greg Abbott directing the state's Department of Family and Protective Services to investigate families of transgender children for child abuse, the already struggling department was thrown further into crisis.
"This is government overreach at its worst," Biden said in a statement after Abbott issued his directive. "These actions are terrifying many families in Texas and beyond. And they must stop."
Later in March, Paxton sued two pharmaceutical companies for "deceptively marketing" puberty blockers as a treatment for gender dysphoria. He has tried unsuccessfully to intervene in a suit brought by a doctor seeking to reopen a Dallas gender clinic. And Paxton's views on transgender people are not limited to the courtroom: He's been flagged by Twitter for "hateful conduct" for a series of tweets misgendering Adm. Rachel Levine, assistant secretary of health and a transgender woman.
Kacsmaryk is himself known for his opposition to expanding or protecting LGBTQ rights. Before being nominated to the bench, Kacsmaryk was the deputy general counsel for the First Liberty Institute, a conservative legal organization focused on religious liberty cases. In a 2015 article arguing against the Equality Act, Kacsmaryk wrote that the proposed legislation that would prohibit discrimination based on sex, sexual orientation or gender identity would "punish dissenters, giving no quarter to Americans who continue to believe that marriage and sexual relations are reserved to the union of one man and one woman."
In a 2015 article for the National Catholic Register titled "The Abolition of Man … and Woman," Kacsmaryk called the term gender identity "problematic" and wrote that, "The campaigns for same-sex 'marriage' and 'sexual orientation' and 'gender identity' (SOGI) legislation share a common legal theory: Rules predicated on the sexual difference and complementarity of man and woman are relics of a benighted legal regime designed to harm 'LGBT' persons, or at least deny them 'full equality.'"
He was confirmed to the federal judiciary by the Senate in 2019 by a vote of 52-46.
**********************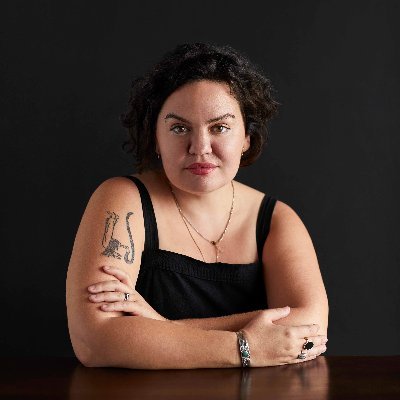 Roxanna Asgarian is the law and courts reporter for the Texas Tribune.
Her first book, "We Were Once A Family: Love, Death, and Child Removal in America," a deeply reported story of a murder-suicide that claimed the lives of six children and a searing indictment of the American foster care system, will be published by Farrar, Straus & Giroux in March 2023.
**********************
The preceding article was previously published by The Texas Tribune and is republished by permission.
**********************
The Texas Tribune is a nonprofit, nonpartisan media organization that informs Texans — and engages with them — about public policy, politics, government and statewide issues. 
Quality journalism doesn't come free
Perhaps it goes without saying — but producing quality journalism isn't cheap. At a time when newsroom resources and revenue across the country are declining, The Texas Tribune remains committed to sustaining our mission: creating a more engaged and informed Texas with every story we cover, every event we convene and every newsletter we send. As a nonprofit newsroom, we rely on members to help keep our stories free and our events open to the public. Do you value our journalism? Show us with your support.
Federal Judge tosses guidance in LGBTQ healthcare discrimination
He ruled the Biden administration wrongly interpreted a provision barring health care providers from discriminating against LGBTQ+ Americans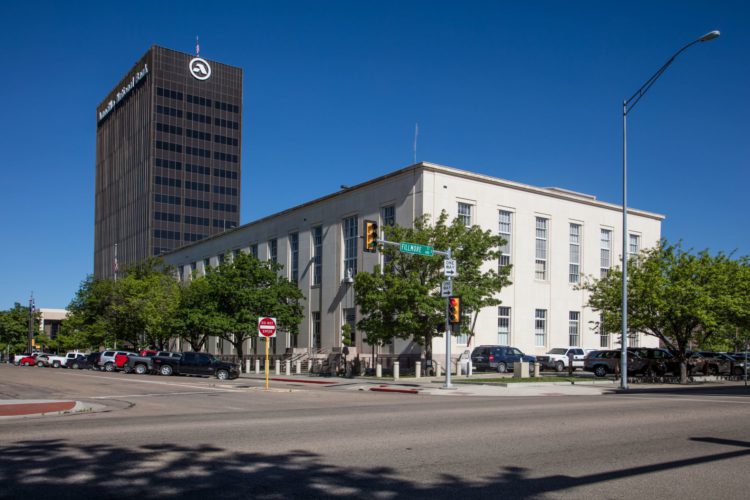 AMARILLO – U.S. District Judge Matthew Kacsmaryk ruled Friday the Biden administration had wrongly interpreted a provision of the Affordable Care Act (ACA), colloquially known as Obamacare, as barring health care providers from discriminating against LGBTQ+ Americans.
Kacsmaryk wrote the U.S. Supreme Court decision in Bostock v. Clayton County in which it held that "an employer who fires an individual merely for being gay or transgender violates Title VII." The High Court's opinion states that "it is impossible to discriminate against a person for being homosexual or transgender without discriminating against that individual based on sex."
The lawsuit was brought by two doctors represented by the America First Legal Foundation, set up by Stephen Miller, a former Trump White House official. The suit was filed after the U.S. Department of Health and Human Services issued a regulation in May 2021 outlying that its interpretation of Section 1557 of the ACA, which states that healthcare providers cannot discriminate on the basis of sex, extends to sexual orientation and gender identity.
Many observers and legal experts have opined that the Bostock decision, while affecting many other laws and expand equality for LGBTQ people, there were shortcomings in the application of the Bostock ruling.
Sharita Gruberg, currently the Vice President for Economic Justice at the National Partnership for Women & Families, wrote in August of 2020 as the Center for American Progress vice president for LGBTQI+ Research and Communications, outlining the shortcomings in Bostock when looking at a practical application for LGBTQ healthcare under Section 1557 of the ACA:
"While Section 1557 of the ACA prohibits discrimination based on race, color, national origin, sex, age, or disability in covered health programs or activities, the statute's text does not actually include any of these words. Instead, it refers to protected characteristics in other statutes: Title VI of the Civil Rights Act of 1964, which covers race, color, and national origin; the Age Discrimination Act of 1975; Section 794 of Title 29 of the U.S. Code, which covers disability; and Title IX of the Education Amendments Act of 1972, which covers sex.
As discussed above, since Title VII's definition of sex informs the definition of sex in Title IX, it is clear that sexual orientation and gender identity discrimination are also prohibited under the ACA. As in the Title IX context, federal courts have consistently affirmed that the prohibition of sex discrimination in Section 1557 of the ACA prohibits gender identity discrimination.
In 2016, the Obama administration promulgated a rule clarifying that Section 1557 prohibited gender identity discrimination and sex stereotyping, which could include sexual orientation as well as discrimination based on pregnancy, false pregnancy, termination of pregnancy or recovery, childbirth, or related medical conditions.
This interpretation was quickly enjoined by Reed O'Connor, a conservative activist judge who has since ruled that the ACA as a whole is unconstitutional. Rather than defend the Obama administration's interpretation of sex discrimination, the Trump administration elected to promulgate a new rule that not only erased the inclusive definition of sex discrimination but also eliminated sexual orientation and gender identity protections from a number of other regulations.
The administration also rolled back language access protections. Trump's Department of Health and Human Services (HHS) posted its final rule four days after the Supreme Court's decision in Bostock. The rule was slated to go into effect on August 18; however, a federal judge issued a preliminary injunction on August 17 finding that HHS' position that sexual orientation and gender identity were not covered under Title IX was rejected by the Supreme Court in Bostock. As a result, the administration was blocked from rescinding the 2016 rule's protections.
Kacsmaryk, appointed to the federal bench by former President Trump, wrote that Congress, when adopting the law could have included "sexual orientation" or "gender identity" in the text, but "chose not to do so." He noted that the ACA incorporated barring against discrimination "on the basis of sex" in Title IX- but specifically left out LGBTQ+ people.
Accordingly the judge wrote, the Supreme Court's 6-3 conclusion that Title VII's bar against sex discrimination covered LGBTQ workers did not lead to the same result.
"Title IX's ordinary public meaning remains intact until changed by Congress, or perhaps the Supreme Court," he wrote.