Fighting for LGBTQ Kids with no place to call home
For One Amazon Executive, the mission to save LGBTQ Youth is not altruistic, it's personal- fighting to overhaul the system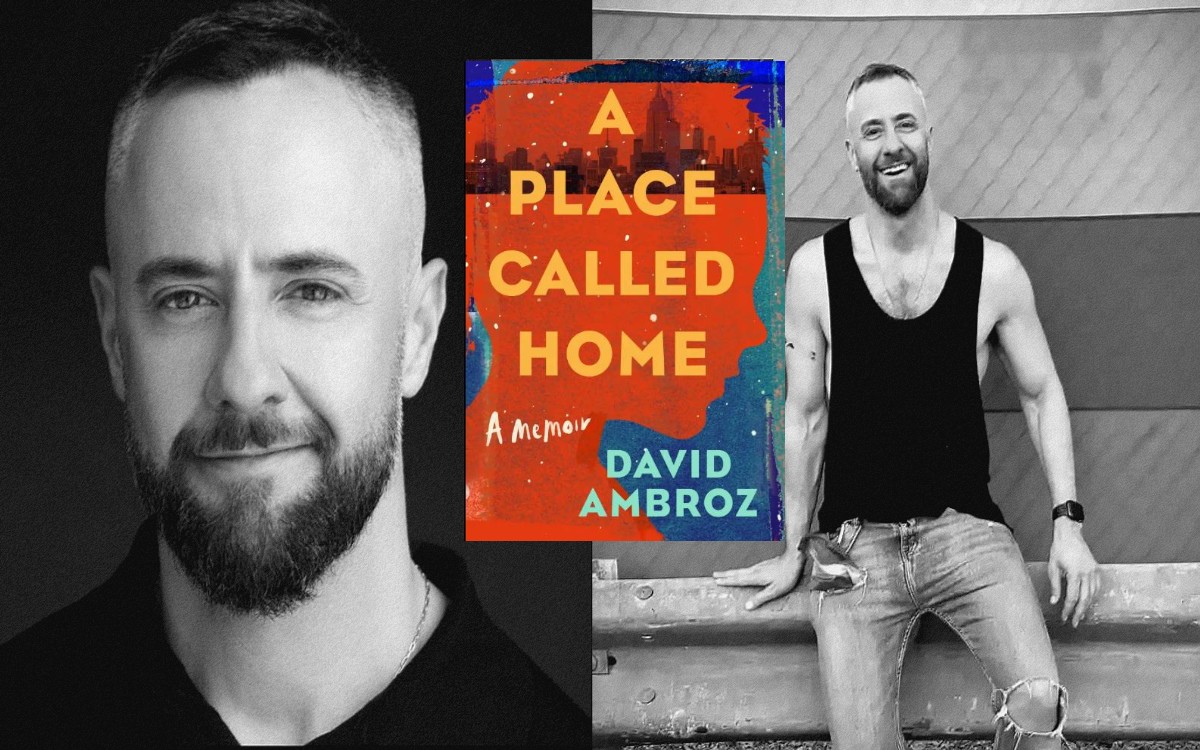 HOLLYWOOD -Amazon, whether you love it or hate it, revolutionized the way shoppers shop. Unprofitable in its early years, it held tight to the vision to take the shopping experience out of the brick-and-mortar store, and transport it to a more intimate locale, the shopper's own home.
Home. When shopping, it just means a place where you can comfortably make purchases while sitting in your underwear in front of your computer screen. For one Amazon executive, "home" means so much more.
Meet David Ambroz. He is the Head of Community Engagement (West) for Amazon. He has been recognized by President Barack Obama as an American Champion of Change. He led Corporate Social Responsibility for Walt Disney Television and was president of the Los Angeles City Planning Commission. He graduated from Vassar and from the UCLA School of Law. He has been publicly praised by Hillary Clinton and Geena Davis.
With all that as a resume, there are only two facts that he is really interested in you knowing about him. One, that until the age of 12, he grew up homeless with his two younger siblings in the care of their mentally ill mother; and two, he was a victim of severe abuse in the foster care system as an adolescent gay teen boy.
These two realities form the narrative of his new memoir, A Place Called Home. We sat down to discuss his book and his life on the podcast Rated LGBT Radio this week. Even though he now lives comfortably and is the father of a now-adult son, adopted through foster care, David sees the concept of home as something else.
"Home is what I was seeking within myself, a sense of purpose and of mission. It is the feeling of love both for myself and for these people that I am of, and from, and still part of. It is a place I always had even though I felt like I didn't, because I defined home as this idea of walls, and it never was that. I have a beautiful home at this point in my life, but that sense of mission is what gives me the true feeling that I'm in touch with the universe and doing something that matters," he tells me.
The people from whom David was "from" for the most part, were not kind or gentle. A Place Called Home is a tale of survival from a mother who could lash out in violence instantly on a hairpin trigger. She stayed homeless long into David's adulthood, long after he became established and could go find her. She is now safe in a living unit, and David is her caregiver.
Home is also the tale of a dysfunctional foster care system, homophobic to the core, and the worst place in which for a boy to deal with his awakening homosexuality. David was seen as gay by his handlers long before he himself had come to terms with it and was persecuted dramatically for it—all in the name of "helping him."
Hope for him came in the persona of a woman named Holly. As a volunteer in a YMCA services program, Holly encountered young David, and knew instinctively that "he was hers." She became a foster parent, and then was able to integrate David into her family. "I don't know that I'd be here honestly, without them, and despite all the efforts within the system," David acknowledges.
His entrance into young adulthood was not particularly easy, either. He had been conditioned to accept violence and abuse. As he stepped into the world seeking intimate companionship, he found himself raped instead. He did not fight it. He did not report it. He just accepted it, and moved on, just as his life up to that point had trained him to do.
He is no longer just moving on. He is fighting back to save kids, particularly LGBTQ kids who are subject to homelessness and foster care.
"There are 424,000 approximate foster children today in the system and we don't talk about them," he says. "I get asked about many controversial topics, but not that."
He points out that the overturning of Roe versus Wade, the separation of children at the border, the opioid crisis, all have and will drive thousands of kids into the system. Adults discuss those causative issues, but never the foster care system itself, which is the current recipient to receive all the children harmed and affected. 
"Foster care is not a system that is going to be overwhelmed in the future," David points out. "It is overwhelmed NOW. It can't handle the volume of children that are entering the system and they are falling out all the time. More of those kids leave the system and become homeless, than the ones that ever go to college. More of those kids go to jail than they do go to college. More girls coming out of foster care have a baby before they are 20 than go to college."
David is fighting to overhaul the system to encourage more loving families to make themselves available to the kids who need them. He would like to see more LGBTQ parent households, more households that are not seeing foster care as an income source, and more households of color, participate.
David knows the many levels of being a foster parent himself. Not only did he gain the son that he describes as "the love of my life and a remarkable human being," but he allowed his son to teach him lessons he himself needed to learn.
"From the earliest moments of my life, vulnerability was just a constant. The hunger games of survival. I was vulnerable to all these things just coming at me, starvation, near-death experiences and a perpetual state of fear. I had a fundamental misunderstanding that I was unfortunately passing on to him," David recalls. "My misunderstanding was my philosophy that the world does not give a damn, that you better prepare for whatever happens and to move on. But my lack of vulnerability did not give my son the space to acknowledge his own traumatic childhood before I got him."
David realized however, that he had a calling with his son, to help him move through his trauma, to help him heal. He discovered something about "the world does not give a damn" idea. "That it was not true. I cared. I loved him. He gave me vulnerability and emotion. I now think of vulnerability as a superpower." 
Moving forward from that lesson, David re-examined his priorities. He was inspired by ideas on how to help his son, but now, he was thinking bigger: how could he also help all the other kids like his son in the world, to help them reach their full potentials? A mission, thus, was born.
David had come home at last.
********************
********************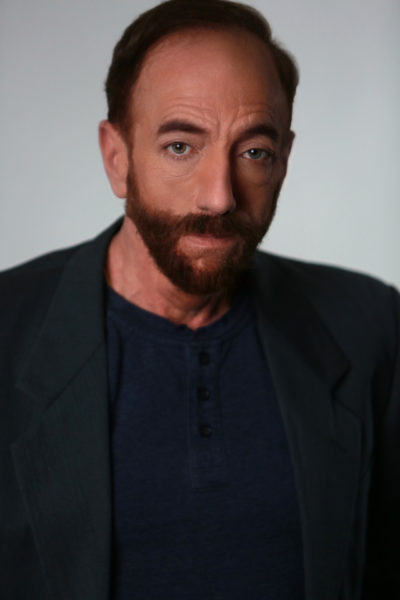 Rob Watson is the host of the popular Hollywood-based radio/podcast show RATED LGBT RADIO.
He is an established LGBTQ columnist and blogger having written for many top online publications including Parents Magazine, the Huffington Post, LGBTQ Nation, Gay Star News, the New Civil Rights Movement, and more.
He served as Executive Editor for The Good Man Project, has appeared on MSNBC and been quoted in Business Week and Forbes Magazine.
He is CEO of Watson Writes, a marketing communications agency, and can be reached at [email protected] .
Autistic poet's work layered with 'multiple levels of awareness'
Leslie McIntosh on coming out and learning he is neurodiverse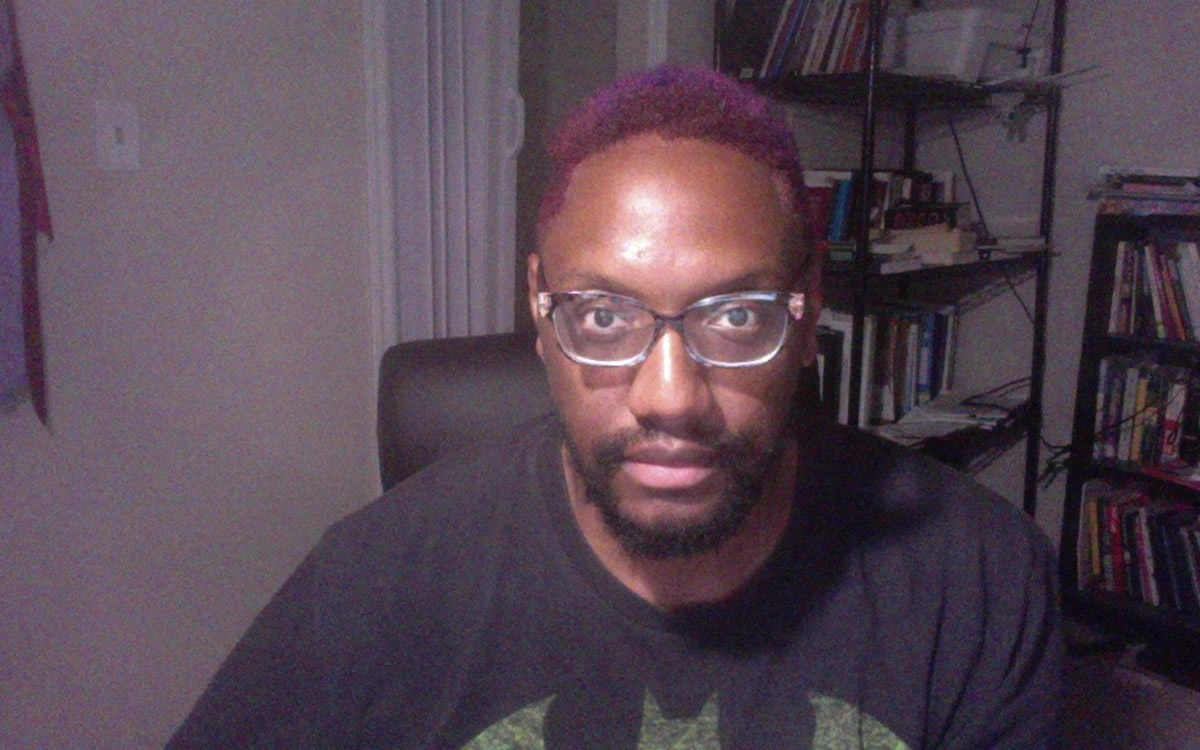 (Editor's Note: One in four people in America has a disability, according to the Center for Disease Control and Prevention. Queer and disabled people have long been a vital part of the LGBTQ community. Take two of the many queer history icons who were disabled: Michelangelo is believed to have been autistic. Marsha P. Johnson, who played a heroic role in the Stonewall Uprising, had physical and psychiatric disabilities. Today, Deaf/Blind fantasy writer Elsa Sjunneson, actor and bilateral amputee Eric Graise and Kathy Martinez, a blind, Latinx lesbian, Assistant Secretary of Labor for Disability Employment Policy for the Obama administration, are only a few of the numerous queer and disabled people in the LGBTQ community. Yet, the stories of this vital segment of the queer community have rarely been told. In its series "Queer, Crip and Here," the Blade will tell some of these long un-heard stories.)
Before he could even read, Leslie McIntosh knew he wanted to be a writer. "My Dad got me this little desk with a drawer in it," McIntosh, 38, who is Black, male presenting, male attracted and autistic, said in a telephone interview. "I was learning the alphabet when I was two."
McIntosh, who was born in Newark, N.J. and grew up in Atlantic City, had a precocious ability to decode words. "I would scribble in this notebook until I learned how to write and form words," he said.
This scribbling – this desire to be a writer – wasn't just a childhood thing for McIntosh. The writing bug stuck to him. Today, McIntosh is a poet and "fictionist" whose work has received national recognition. He has been awarded residencies and fellowships from Breadloaf, Callaloo, Millay Arts, The Watering Hole, Zoeglossia and other programs.
His poetry has appeared in "Beloit Poetry Journal," "Foglifter," "Obsidian," the forthcoming anthology "In the Tempered Dark: Contemporary Poets Transcending Elegy" and other publications. He is an assistant poetry editor at Newfound.
McIntosh, who earned a bachelor's degree in psychology from Montclair State University in 2006 and a Psy.D. from the Philadelphia College of Osteopathic Medicine in 2019, is also a psychologist with a private practice. He lives, he wrote in an email to the Blade, "on the stolen land of the Munsee Lenape, currently known as Hudson County, NJ, USA."
This reporter read with McIntosh (and Avra Wing) last fall at the Geraldine R. Dodge Poetry Festival. McIntosh is a vibrant performer with a mesmerizing presence. (The reading was an event held by Zoeglossia, a fellowship program for disabled poets.)
In a wide-ranging conversation, McIntosh talked with the Blade about coming out, learning he was autistic, poetry and Bayard Rustin.
Growing up was complicated for McIntosh. "People would read — understand — that I was queer and on the [autism] spectrum," he said, "before I even knew what that meant."
There was a lot of repression in the early part of his life. "A lot of what you think about coming out didn't happen to me," McIntosh said.
McIntosh wasn't diagnosed as autistic until five years ago. But, looking back, he reflected that he was different from neurotypical people.
"I would invent these alternative realities in my brain," McIntosh said, "I would give these people sexual adventures and things like that."
McIntosh would compartmentalize. "I wouldn't attribute what was happening to me," he said. "It was a lot of world building about what having a boyfriend would look like."
College was a new start for McIntosh. There, his universe expanded. He met people, who he said, were "separate from the toxicity of high school."
The characters in the alternative realities in his brain couldn't keep up with the intensity and speed of the people he was interacting with in real life. "I had to experience things in real time," McIntosh said, "It had to be me. That's when my coming out began."
Being queer in the early 2000s wasn't easy for McIntosh. He didn't feel quite at home in Southern New Jersey. "It's hard being gay anywhere," he said, "especially, where I come from."
Even a college campus in the aughts wasn't perfectly safe for a Black male. How do I frame myself? Who do I tell? When do I tell them, McIntosh wondered.
McIntosh went into psychology because he wanted to be of service. "Here's a secret," he said, "what's helped me to be successful wasn't the degrees I've earned."
"What's helped me clinically and humanly," McIntosh said, "to relate as one person to another are things I learned outside [of his degrees]."
McIntosh can evaluate and diagnose his patients. "I can quote unquote treat them and bill insurance companies," he said, "but that isn't a lot of my practice."McIntosh works with patients to help them conceptualize their lives and what their needs are. "I feel like a lot of therapists being directive discourages patients from relying on their own wisdom," he said.
McIntosh was going through his training in psychology when he began to think he might be autistic. He felt a bit shameful about this because of the way the behavior of autistic people is often pathologized.
"They treat the behavior of autistic people – such as stimming – as needing treatment," McIntosh said, "they create a behavior plan to make them stop doing it."
Being diagnosed as autistic was freeing for McIntosh. It gave him a feeling of control. "I can advocate for myself," he said. "I can say I have this condition. This is unfair. We need to have a conversation."
Race has always been at the intersection of his life as a Black, queer, autistic man, McIntosh said. While he was earning his Psy.D, the one Black faculty member in the program left it. "After that it was all white hetero cisgender people," he said.
Thankfully, his family has always been supportive of him. "I've been out to them forever," McIntosh said.
McIntosh got into poetry when he was preparing to go away to his first year of college. He became entranced by "Def Poetry Jam." "I saw myself in it," he said, "looking at that screen, I knew I was a part of it."
Poetry makes his neurodivergence livable for McIntosh. "It gives me a place where it isn't something I have to navigate around or over," he said, "It gets center stage. Without poetry, it would be a burden."
Every creative person has a quirk about them, he added.
"Leslie McIntosh's poems mean a great deal to me because of the original and even visceral way they navigate the personal and the historical," Sheila Black, a poet and Zoeglossia co-founder, emailed the Blade. "Making abundant use of historical fact and context but always shaping this toward a personal lyrical vision."
"The world of Leslie's poems is layered with multiple levels of awareness – the double and even triple consciousness of race, sexuality, disability," Black added. "His poetry is always animated by an acute sense of human vulnerability and the longing for a better, brighter more just world."
When he was just out of college, McIntosh learned about Bayard Rustin, the queer, Black civil rights icon. "His existence blew my mind and my heart," he said. "Here is this unsung civil rights hero – a mentor of Martin Luther King, Jr. Virtually unknown because he was Black and openly gay in the 1950s."McIntosh wanted to know how this could be. Being a poet, he imagined a story.
McIntosh wrote poems in the form of letters — "epistles" — from Bayard Rustin. For these poems, he created Imal, an imaginary character. "I didn't want to be part of the story," he said. "It was easier to imagine the story without me in it."
Later, McIntosh thought leaving himself out of the story was due in part to his neurodivergence. "I was using Imal to create a version of myself that deserved to be loved," he said, "and who cared back."
"I had rooms of people fight for my coat, letters from Martin Luther King with my name on them," McIntosh writes in the voice of Bayard Rustin in his poem "Epistle: The Verisimilitude of Ruin," "But that didn't matter — I wanted a forgotten alley or a dim phone booth … Make believe you haven't drowned at the drag of a man's thinly carpeted thigh, the gravity of the smell."
McIntosh isn't interested in reading the poems he might have written if he'd been neurotypical. He's proud to be neurodiverse. "I like the poet that I am," he said, "I don't think any other iteration of myself could have written these poems."