Murder she wrote- but "Gay Icon" she boasted
Angela Lansbury died Tuesday in LA at age 96. She enjoyed an eclectic, award-winning movie and stage career that spanned over 75 years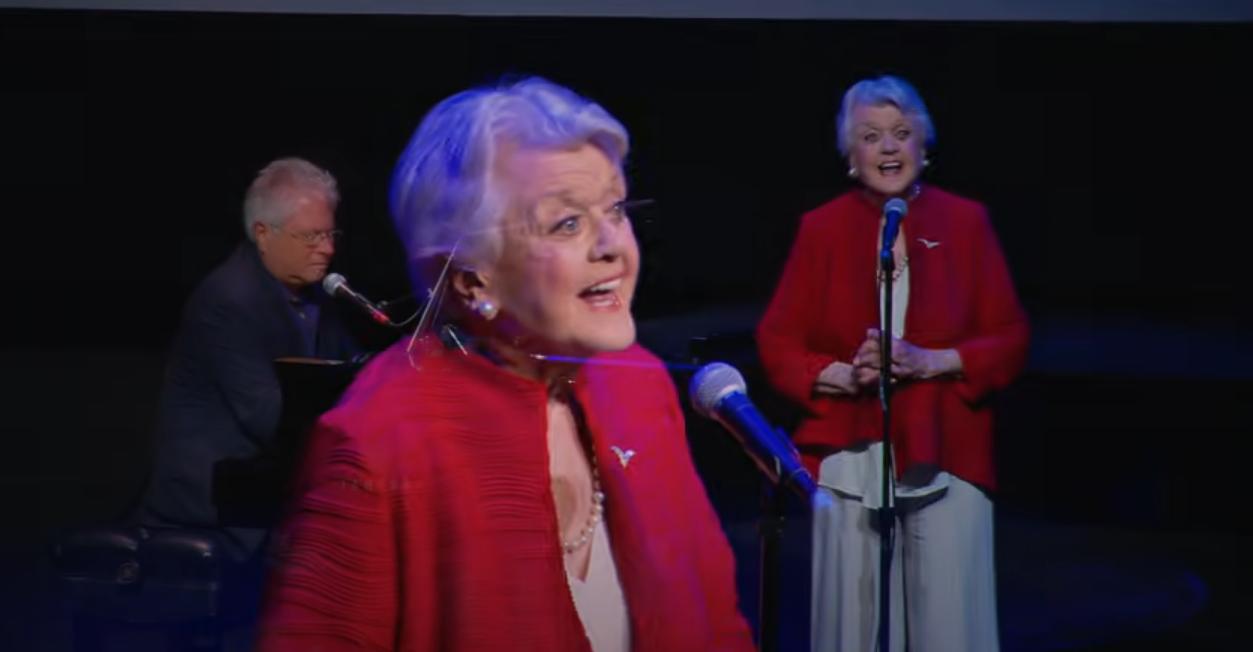 HOLLYWOOD – Celebrities with long successful careers often are labeled as icons and legends. Sometimes those terms are bestowed too generously. Unpacking the words, they usually end up meaning that the celebrity was popular, they had an eager fan base, and we can remember the roles they played, the awards they won, and the songs they sang.
This time those words are accurate and really mean something. We have just lost a true legend, a true icon, and possibly the biggest kick-ass diva of all time, Angela Lansbury.
Angela Lansbury brought a unique set of personas to many parts of American culture over her eight-decade long career. If you ask kids, they know her from her stand-out imprint across the Disney experience from Mrs. Potts in Beauty and the Beast, to Eglantine Price in Bed Knobs and Broomsticks to her small role in Mary Poppins Returns. In worldwide Theater, she owned some of the most unforgettable characters ever experienced including Mama Rose in Gypsy, Mame and Sweeney Todd's Mrs. Lovett. For suspense buffs, she was as significant as Agatha Christie herself, not just for bringing a number of Chrsitie characters to life, but by invading American Television as its ultimate mystery writer, Mrs. Jessica Fletcher, of Murder, She Wrote.
Or, as RuPaul calls her, "Murder She Sat Down and She Wrote."
Therein lies a clue to one of the most significant iconic sides to this multi-faceted cultural tsunami: the gay one.
"I am very proud of the fact that I am a gay icon," she boasted at age 88 in an interview while staring in Blythe Spirit in London.
It was the only type of "icon" Lansbury ever bragged about publicly. She credited her notoriety with the gay community to her role as Mame. "Everything about Mame coincided with every young man's idea of beauty and glory and it was lovely," she said.
Her beauty and style were only parts of the glamorous magic she conjured, however. She lay the blueprint for the classic drag queen. She weaved her unique look into fabulosity and dared you to call her anything else but beautiful. She grabbed life by the balls and took you along for a ride whether you had your seat belts fastened or not. She made you love her whether she was a controlling stage mother, a murder obsessed writer, a human-meat baking cannibal or a soothing teapot.
She also had the other requisite for the ultimate drag queen: she created the shade-throwing mistress like none other. "Gaslighting" has become a popular diagnosis of the current political landscape. A major PR strategy is to attempt to re-write reality with what "gaslighter" mouthpieces themselves call "alternate facts." This methodology to make sane people feel crazy and question their perceptions was typified in the 1944 movie "Gaslight" in which Charles Boyer enacted psychological torture on innocent Ingrid Bergman.
Who was the shady smart ass bitch maid helping along? It was Nancy, or Angela Lansbury in her first role. She was an icon right out of the gate.
Her ultimate shady bitch, however, was likely a role she played in 1962 as The Manchurian Candidate's Mrs. Eleanor Shaw Iselin, who demonstrated how politics could bring motherhood to a whole new level of evil.
Her characters were abashedly unafraid. They confronted everything from oppression, to poverty, to put-downs, to just sheer bad luck. She went elbow to elbow with murderers and people who would literally eat you alive. Much of the time, she played the deductress figuring out who had done the killing.
It the end, however, we are left with one ultimate truth, one for which, we are all the better for.
She was the one who slayed.
*************************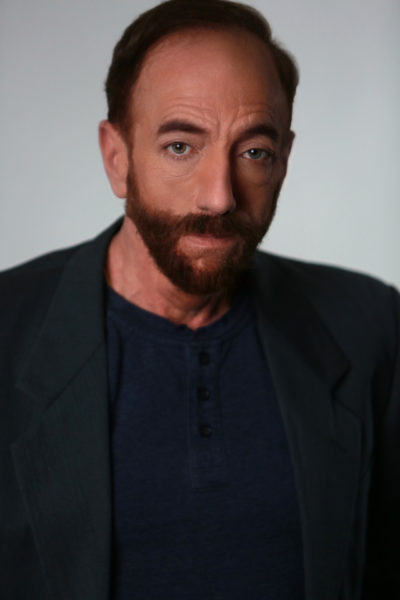 Rob Watson is the host of the popular Hollywood-based radio/podcast show RATED LGBT RADIO.
He is an established LGBTQ columnist and blogger having written for many top online publications including Parents Magazine, the Huffington Post, LGBTQ Nation, Gay Star News, the New Civil Rights Movement, and more.
He served as Executive Editor for The Good Man Project, has appeared on MSNBC and been quoted in Business Week and Forbes Magazine.
He is CEO of Watson Writes, a marketing communications agency, and can be reached at [email protected] .
Legendary musician David Crosby dies at 81
In a career spanning six decades Crosby's influence was felt by generations of Americans. He was also an ally to the LGBTQ community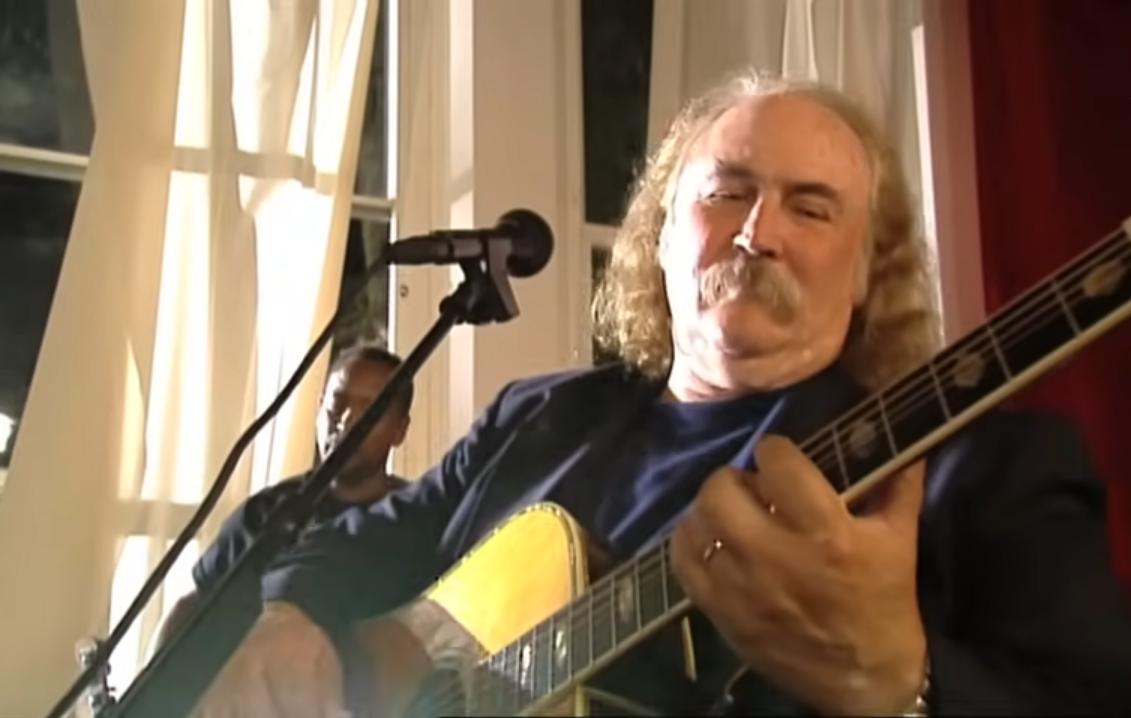 SANTA YNEZ, Calif. – David Crosby, arguably one of the most popular and enormously influential singer-songwriter-guitarists of the last century known for his folk ballads and rock standards, has died at the age of 81.
In a statement released by his wife Jan Dance and family to entertainment media outlet Variety Thursday afternoon the family said:
"It is with great sadness after a long illness, that our beloved David (Croz) Crosby has passed away. He was lovingly surrounded by his wife and soulmate Jan and son Django. Although he is no longer here with us, his humanity and kind soul will continue to guide and inspire us. His legacy will continue to live on through his legendary music. Peace, love, and harmony to all who knew David and those he touched. We will miss him dearly. At this time, we respectfully and kindly ask for privacy as we grieve and try to deal with our profound loss. Thank you for the love and prayers."
A founding member of the Byrds and Crosby, Stills, Nash & Young and a two-time Rock & Roll Hall of Fame inductee, he was remembered in a Facebook post by former bandmate Graham Nash writing:
"David was fearless in life and in music," Nash said. "He leaves behind a tremendous void as far as sheer personality and talent in this world. He spoke his mind, his heart, and his passion through his beautiful music and leaves an incredible legacy. These are the things that matter most."
In a career spanning six decades Crosby's influence was felt by generations of Americans. He was also an ally to the LGBTQ community. In a May 2020 article, Rolling Stone writer Althea Legaspi, writing about the opioid overdose death of pioneering out lesbian musician Melissa Etheridge's son, Beckett Cypher, who died at 21 noted that Crosby was the sperm donor.
Etheridge and Cypher, who met in 1988 during a video shoot, have two children — daughter, Bailey, and son, Beckett. For several years after their births, people speculated about the identity of the sperm donor for the children. In 2000, the couple revealed it was fellow musician David Crosby.
While the then-couple were vacationing in Hawaii, they met up with Crosby and his wife, Jan, and began discussing their want to have children, but they had a dilemma as to whom to have as a sperm donor. "And Jan said, 'What about David?' " Etheridge told Rolling Stone. "It came from her, which was the best, most perfect way." They thought it over for a year before they made the call. "For one, he's musical, which means a lot to me, you know, and I admire his work," says Etheridge. "And he has his own life, has his own family."
Crosby told Rolling Stone he didn't hesitate at his wife's proposition that he be the donor. "Melissa and Julie are good people," he said. "Nice set of values, they're funnier than shit, and they've got courage. All rare stuff. You could see that they were in love with each other."
Etheridge and Cypher split up in 2000, but they continued to co-parent. Etheridge is also the mother of twins, son Miller and daughter Johnnie.
Crosby's support of the LGBTQ community was also expressed on his Twitter account:
Being gay is something you realize not something you choose…and it is getting better….you can be gay now openly and have a happy life …I remember the 50s …wasn't like that https://t.co/nQyMmWeLhC

— David Crosby (@thedavidcrosby) April 15, 2020
Dumb question …as if all gay people were the same…I like SOME. Gay people very much …there are some I love …but every group has all kinds ….so there are gays and straights that I like and some that I don't … https://t.co/Ym14v8TTuR

— David Crosby (@thedavidcrosby) January 13, 2020
Crosby earned 10 Grammy nominations and one win in his lifetime leaving behind a formidable contribution to the American Songbook.
A look back at his career is here on Variety: (Link)