Kern County special needs teen bullied at school in viral video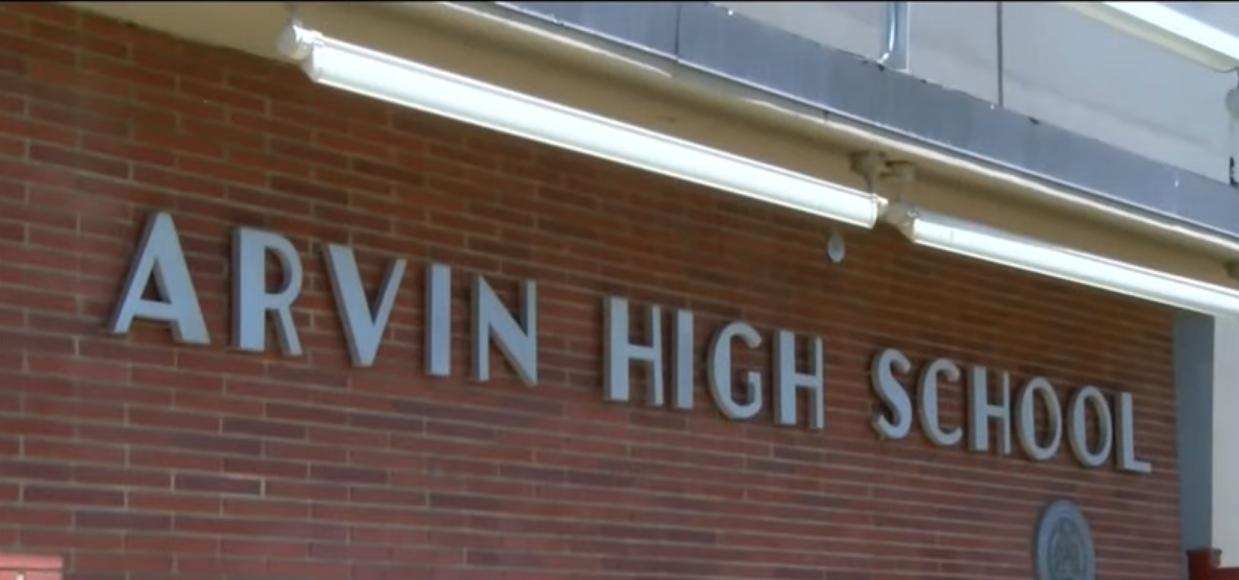 ARVIN, Ca. – A video of a special needs teen being bullied by other teens posted to the social media platform TikTok earlier this week has provoked outrage in this small city in twenty-two miles Southeast of Bakersfield in Kern County.
The video showed the young Latino male teen in tears having his hair cut-off with patches of bald spots intentionally shaved by another student while more gathered around directing insults mocking him and in obscene Spanish at one point you can hear one of the students tell him not to cry.
After the haircutting finishes the young teen student can be seen using his blue t-shirt to wipe away tears and then seen using his mobile as a mirror to check how much hair had been sheared off. The video footage also showed the other students with huge grins on their faces as they continued to mock the boy.
Arvin City Councilmember Daniel Borreli told local media outlets that he is "outraged" by the video and intends to hold the school accountable. Other city officials said investigators from the Arvin Police Department have reached out to the school to assist with the investigation.
A school district spokesperson emailed the following statement:
"Arvin High School administration is aware of a video circulating on social media. The behavior exhibited in the video is clearly unacceptable, and we do not condone bullying of any kind. When students breach the boundaries of acceptable behavior, they will be held accountable for their actions, and the school will provide support to any affected student. The incident is being thoroughly investigated, and appropriate disciplinary actions will be taken."
Friday morning a rally was held in support of the bullied teen. David Kaplan, a reported for CBS News affiliate KBAK-TV tweeted:
HAPPENING NOW-Hundreds are at Arvin High School for a rally in support of a 10th grade student at Arvin High School who experienced bullying. Students shaved pieces of his hair against his will. pic.twitter.com/IYYdKtrdJz

— David Kaplan (@DKaplanKBAKKBFX) October 21, 2022
On Thursday the high school responded with a statement posted to Twitter:
October 21, 2022
From KGET-TV NBC 17: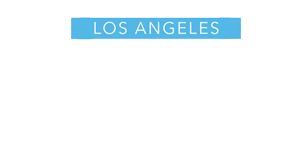 Arsonists attack immigrant services building, set themselves ablaze
Video shows two unidentified individuals approached the building that houses Servicio de Imigracion and dousing it with an accelerant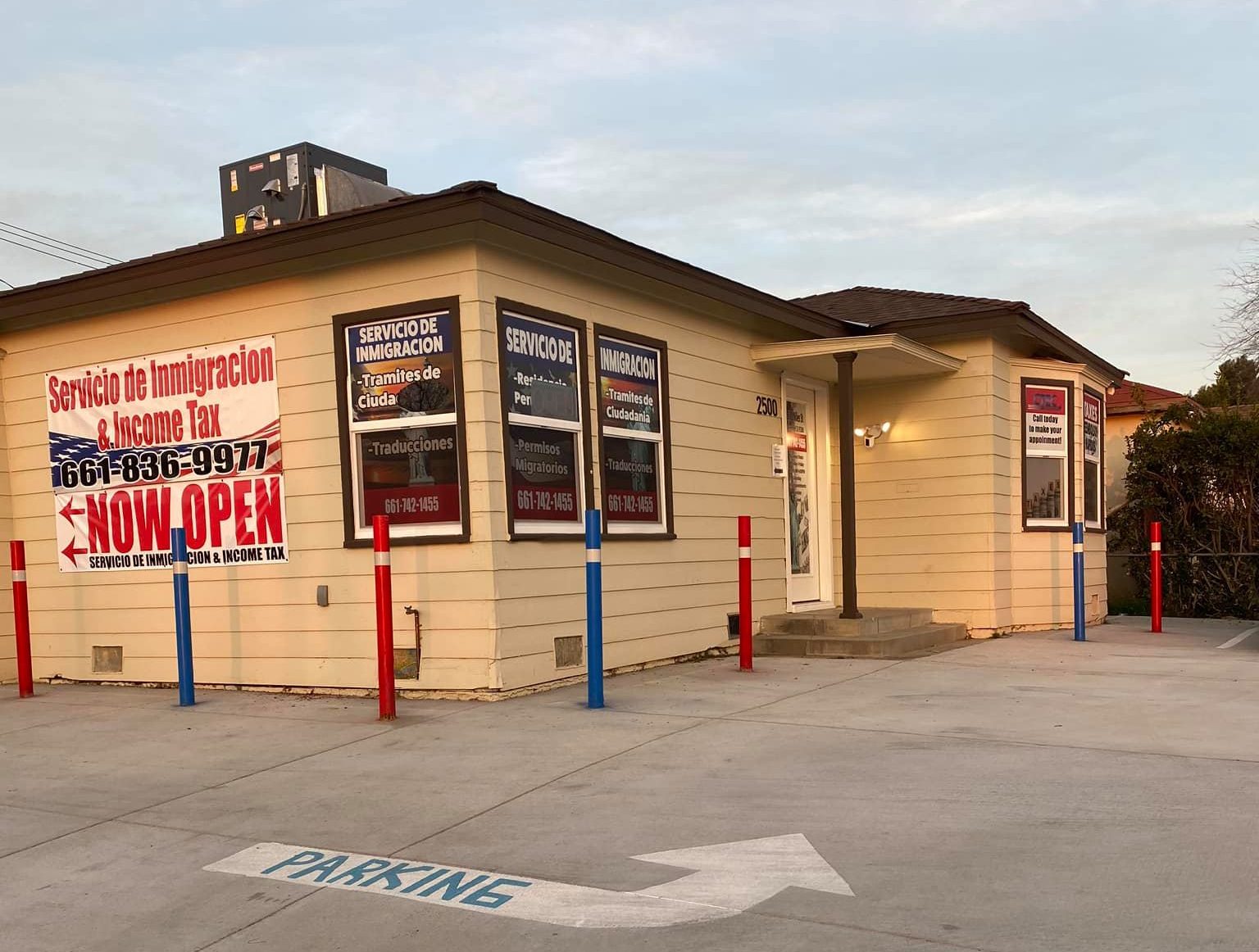 BAKERSFIELD – A company that provides immigration and naturalization services to the predominately Latino immigrant community in Kern County was targeted in an arson attempt last weekend caught on a security camera.
The footage also documented the two suspects setting themselves on fire during the act of arson.
While Kern County Arson investigators and Bakersfield police search for the two men, who were dressed in dark clothes and wearing masks, footage taken from a Ring security camera shows the two unidentified individuals approaching the building that houses Servicio de Imigracion and dousing it with an accelerant.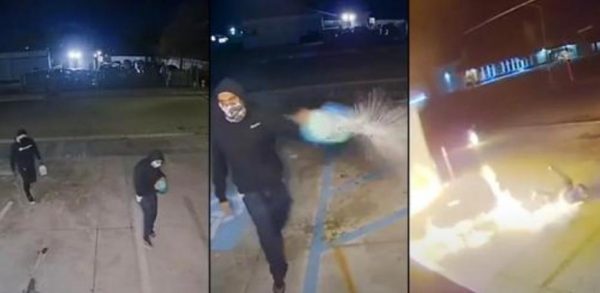 One of the individuals then leans over to ignite the blaze, but once doing so, the sudden and rapid inferno appears to catch both by surprise with the blaze spreading to the suspects, flames shooting up their legs and lower back, with one who repeatedly slips trying to flee.
Servicio de Imigracion owner Max Solorzano released the footage and in an interview with local ABC News affiliate KERO ABC23 Bakersfield said that the city of Bakersfield needs to do more to keep locals protected.
"They have to work harder in that aspect, in keeping the community safe," he said. "We are a small business and we help many people, so there will be people who will not be able to receive our services due to inactivity.
"That is what most saddens me," he continued. "We help many farmworker families with their immigration processes, we help people do taxes. We ask our clients to have patience with us, we will get through this."
Sources told the Blade that no motive has been established nor have the suspects been arrested, although some in the Kern County law enforcement community suspect that anti-immigrant and racist elements of the crime were being considered.