Local school board candidate defends husband's racist comments
Residents angered over the racist and homophobic social media posts made by the husband of a candidate for the Antelope Valley school board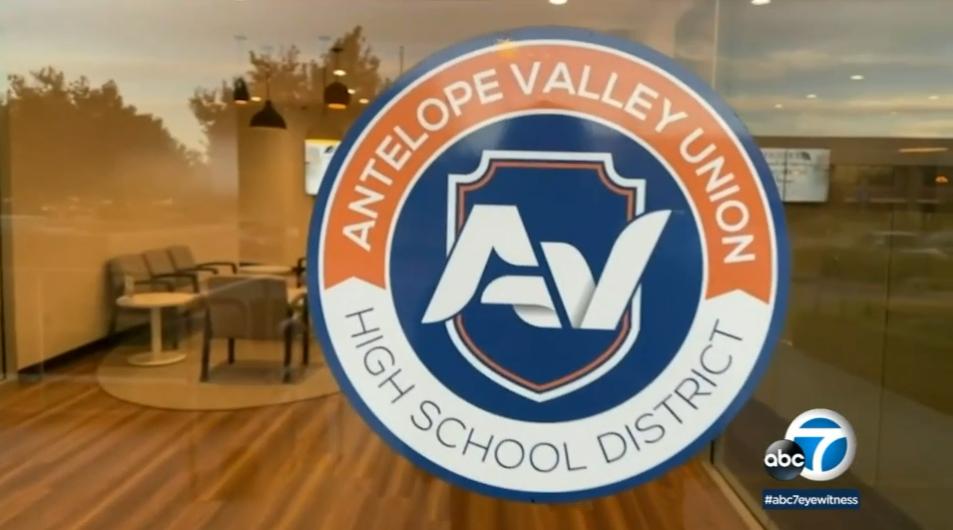 ANTELOPE VALLEY – Local residents are angered over the racist and homophobic social media posts made by the husband of a candidate for the Antelope Valley school board. The posts were made a decade ago and recently were unearthed but comments made more recently by Susan Strom disparaging special needs children have also created a firestorm of criticism.
Strom's husband Doug had written posts on Facebook including one that referred to then-President Barack Obama as a "plantation house boy;" others referred to Muslims as "Muzzys" and made homophobic and transphobic comments about gay individuals and transgender people serving in the U.S. armed forces.
According to KABC 7 Eyewitness News, when her nephew reportedly called Doug Strom racist, Susan Strom shot back, saying, "He's not a racist. He's a realist."
The Antelope Valley Press reported this past week, that in a telephone interview, Strom said the posts were written, 11 years ago, "out of anger and stupidity" in response to posts by her liberal nephew, Strom said.
"We deeply regret the comments and we humbly and sincerely apologize to anyone who was offended," Strom said.
"It's egregious," said resident Raquel Derfler, who spoke with Eyewitness News while attending an Antelope Valley school board meeting. "Her trying to say that was said in a moment of anger and frustration, that's a lie, because I don't think those things in a moment of anger and frustration. My belief is when people are angry, they say what they really mean because their inhibitions are down and they are just going to let it out. I know that [Susan] believes that."
Adding to the controversy surrounding Strom, Derfler pointed out a more recent incident regarding Strom for disparaging remarks she reportedly made on social media about children with special needs, despite being a former special education teacher.
"The worst part is that she was a special education teacher and she referred to whoever she was conversing with … I can't even say the word. It's the 'R' word. Despite once being a special education teacher, she felt free to use that word," said Derfler.
Strom briefly withdrew from the race on the heels of the controversy, but later announced she would remain a candidate.
"I really am very concerned about this candidate and any other candidate that shares hurtful philosophical opinions," Antelope Valley school board member Victoria Ruffin told KABC. "Over the past 20 years, we've been dealing with a lot of intense racial tension in our community."
From KABC Eyewitness News:
L.A. County passes gun control measures after Monterey Park
"We must do absolutely everything in our power to prevent and put an end to gun violence in our community," said Supervisor Horvath
LOS ANGELES – The Los Angeles County Board of Supervisors unanimously passed a series of gun control measures in response to the mass shooting in the City of Monterey Park that took the lives of 11 people during the celebration of the Lunar New Year last month.
On Tuesday supervisors unanimously approved a series of motions authored by Board Chair Janice Hahn, Supervisor Hilda L. Solis, and Supervisor Lindsey P. Horvath to strengthen gun regulations in Los Angeles County and support gun safety legislation. This follows the Board of Supervisors' recent action to declare gun violence a public health crisis in Los Angeles County.
"We know that blame for the gun violence epidemic lies with the failure of Congressional leaders to pass even the most basic federal gun laws. Because they have not acted — we have found actions we can take at the county level to protect lives," said Chair Hahn.
"I intend to do whatever is possible to protect Los Angeles County residents, particularly following the tragedy in the First District community of Monterey Park. Gun-related violence will continue to cause mass damage, trauma, and harm if we do not take the necessary steps at all levels of government. This includes supporting key gun safety legislation like Senator Feinstein's recent action to reinstate the assault weapons and high -capacity magazine ban. Today, living in the United States of America means being at risk of becoming a victim of a mass shooting. To that end, time is of the essence," said Supervisor Solis.
"We must do absolutely everything in our power to prevent and put an end to gun violence in our community. Today's motions do exactly that," said Supervisor Horvath. "I'm proud to advance common sense gun safety guidelines and to join my Board colleagues in our continued demand to ban assault weapons and high-capacity magazines."
Item 2, authored by Chair Hahn, establishes ordinances to prohibit the sale of .50 caliber firearms and ammunition in the unincorporated areas of the County and prohibit the possession of firearms on County property, with certain exceptions. The motion also requests the Department of Regional Planning to prepare an ordinance to implement zoning regulations with a 1,000 feet buffer between firearm sellers and child-sensitive areas, as well as the Treasurer and Tax Collector to prepare the final amendments to the County code regarding business licenses to enhance the regulation of firearm and ammunition dealers in unincorporated areas of the County.
Item 8, authored by Supervisor Solis, directs the County's Chief Executive Office's Legislative Affairs and Intergovernmental Relations branch to send a five-signature letter to U.S. Senator Dianne Feinstein, with a copy to the Los Angeles County Congressional delegation, in support of S.14 and S. 25 ─ legislation to raise the minimum age to purchase assault weapons from 18 to 21 and ban the sale, transfer, manufacture, and importation of military-style assault weapons, high-capacity magazines, and other high-capacity ammunition feeding devices.
Item 15, authored by Supervisor Horvath, instructs County Counsel to draft an ordinance and report back to the Board of Supervisors on requiring all firearms in a residence be securely stored in a locked container or disabled trigger lock and draft ordinance language that would mandate liability insurance for gun owners. The motion also requests the feasibility of implementing a County gun database and asks that the Treasurer and Tax prepare an amendment to the County code requiring signs to be displayed with specific language warning customers about the risk associated with access to firearms wherever they are sold.
Item 56-A, authored by Chair Hahn, directs the County's Chief Executive Office's Legislative Affairs and Intergovernmental Relations branch to support SB 2 and SB 241 – state legislation that strengthens conceal-carry laws and requires federally licensed firearm dealers to complete annual training provided by the California Department of Justice.
According to the Gun Violence Archive, there have been 54 mass shootings in the United States since the start of the new year 38 days ago. This amounts to almost two mass shooting events a day.