Charged up about electric vehicles
Bolt EUV, BMW iX xDrive 50 offer climate-friendly style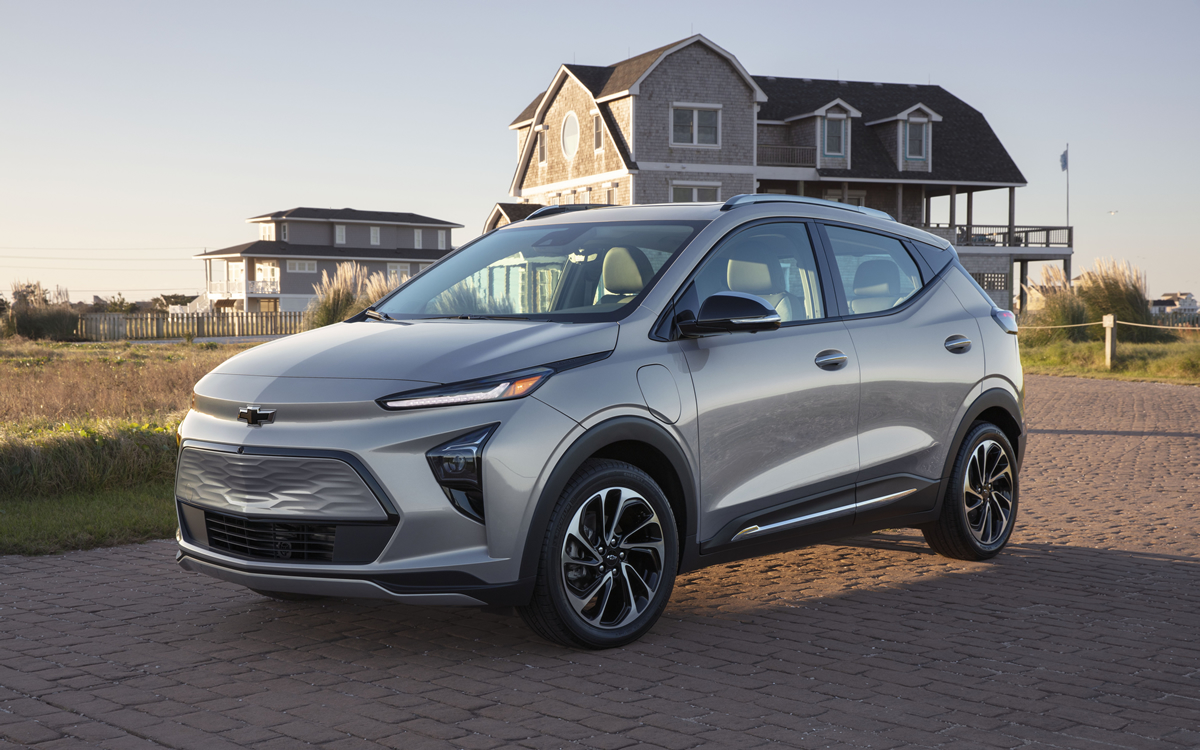 For me, electric vehicles are like superheroes. They nix tailpipe emissions. They combat climate change. And they come with scads of slick gadgets.
Today's cutting-edge EV designs also look, well, electrifying. And you can't beat the adrenaline rush, the ability to dash lickety-split down the road—even when tapping the accelerator ever so slightly.
I recently drove two EVs that gave me a real charge. And who knows, they just may help save the planet.
CHEVROLET BOLT EUV
$29,000
MPGe: 125 city/104 highway
Driving range: 247 miles
0 to 60 mph: 6.8 seconds
Shazam! As with that comic-book superhero, lightning has struck the compact Chevy Bolt EV hatchback. The result: the all-new Bolt EUV—aka Electric Utility Vehicle—a compact SUV that's six inches longer than the hatchback. Sure, the six-year-old Bolt EV was nicely updated last year, but the surprise addition of the larger EUV brings much-needed legroom for rear-seat passengers. Both Bolts sport the same offbeat design, full of comely creases and large windows for an airy interior. And there are notable amenities, including LED headlights, heated exterior mirrors, remote start and remote keyless entry.
But the EUV comes with so many extras, especially in the Premier trim level: Bose stereo, onboard navigation system, panoramic sunroof, illuminated charging port and more. This is also the first Chevy with Super Cruise, an advanced hands-free-driving system for automatic braking, steering and acceleration. The cabin features a 10.2-inch infotainment screen, 8-inch digital display, smartphone integration and flat-bottom steering wheel with integrated audio controls and such.
While I prefer traditional gearshift levers versus the gear-selector buttons in the Bolt, more automakers are opting for such gearshift buttons, toggles or knobs because they take up less space. Battery range is listed at 247 miles, but I fared closer to 270 miles. You get only four miles of charge per hour using a standard 120-volt outlet, but a full-charge from a 240-volt outlet takes just seven hours, which is decent. Along with the eight-year/100,000-mile battery warranty, roadside assistance is five years/60,000 miles. Overall, both Bolts—whether hatchback or EUV—are stylish and affordable. But expect the new Bolt EUV to ferry around those superheroes in your life a bit more comfortably.
BMW iX xDRIVE 50
$85,000
MPGe: 86 city/87 highway
Driving range: 315 miles
0 to 60 mph: 4.2 seconds
Beware the magical powers of a BMW iX xDrive 50, the automaker's first all-electric SUV. This rousing ride boasts the speed of The Flash, the tenacity of Thor and the savvy of Storm. In other words, what's not to like? Sure, this all-new BMW costs three times as much as a Chevy Bolt EUV. But the iX scoots down the road a lot faster, tackles twisties with confidence and brakes like a true race car.
Size-wise, the iX is akin to a midsize BMW X5 SUV, with comfortable seating for five passengers and beaucoup storage space. Here the comparisons end. With sci-fi styling, the iX is more futuristic than anything BMW has tried before. Take the signature kidney-shaped grille, which has been bent and stretched as if from another dimension. Cameras, radar gizmos and other sensors are hidden in the grille, which is covered by a polyurethane coating that gives it the power to heal itself—or basically erase—any minor scratches or dings. I mean, like, wow.
Frameless windows and the flush exterior door handles add to the aerodynamic ambience. As for the interior, this is what I imagine cockpits in luxury space shuttles will look like someday. There's a funky hexagonal steering wheel, a center console that seems to float between the front seats, and buttons instead of handles to open the doors from the inside. Hovering atop the dashboard is an elongated digital monitor, stretched to fit the 14.9-inch infotainment display and 12.3-inch digital gauge cluster.
The seat-adjustment controls, infotainment control knob and other switchgear can be ordered in crystal glass. And many materials in the iX are recycled, including carpets and floor mats made from used fishing nets and other items. Also of note: When flying down the highway, the cabin is one of the quietest available, beating even Bentley and Rolls-Royce. For 2023, a high-performance iX M60 model arrives with even more power and pizzazz. Another super vehicle we can look forward to on the road.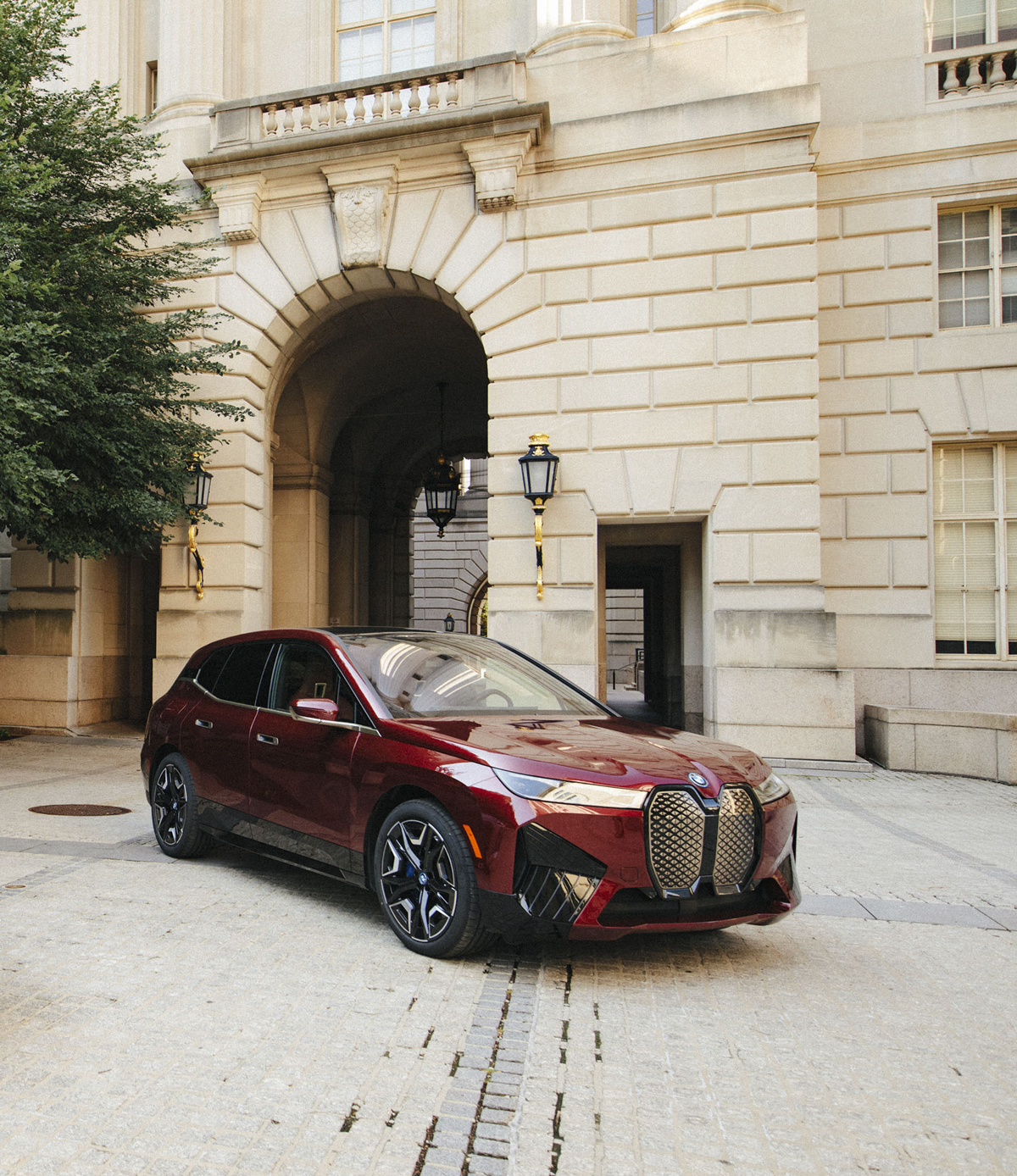 All charged up: Ford Mustang Mach-E, Mercedes EQB
Move over, Tesla!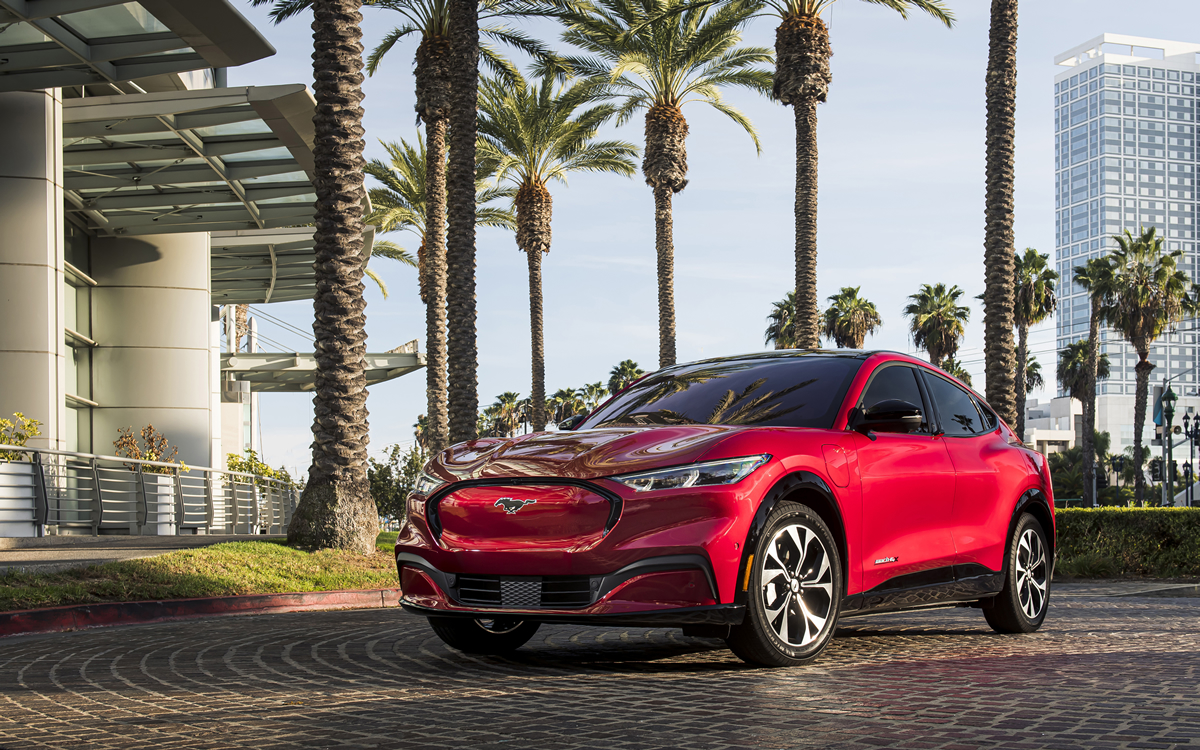 Move over, Tesla! Elon Musk may have delivered a record number of electric vehicles last year, but rivals are certainly nipping at his heels. Robust demand for the all-electric Mustang Mach-E, for example, has helped make Ford the second-best EV producer in the U.S. And global EV sales for Mercedes more than doubled in 2022, thanks in part to the automaker's all-electric crossover: the EQB. Motorheads like me are all charged about such electrifying rides, and for good reason.
FORD MUSTANG MACH-E
$46,000
Battery range: 270-312 miles
0 to 60 mph: 5.1 seconds
OK, fine, Ford sold fewer than 62,000 EVs in the U.S. last year compared with over 522,000 cars sold by Tesla. Yet while Tesla sales were up 40%, Ford EV sales skyrocketed a whopping 126%. Yes, Tesla sold an impressive 1.3 million-plus vehicles worldwide in 2022, but Ford expects to sell 2 million EVs by 2026. The Mustang Mach-E—first introduced as a 2021 model—shows you one way Ford expects to get there.
For 2023, Ford knew better than to mess with the winning design of the Mach-E, which is at once futuristic and timeless. My fave styling cue is the clever use of flush-mounted buttons on the outside door frames instead of clunky conventional door handles.
Inside, with the battery placed under the floor, there's oodles of room for passengers and cargo—including 60 cubic feet of stowage with the rear seats folded. Beneath the center console, there's enough space for a handbag or small computer case.
The wide dashboard has a built-in soundbar, as well as large vertical touchscreen for the infotainment system. An active-safety system—with forward-collision alert, emergency braking, evasive steering and such—is now standard across the lineup.
This year the battery range can reach up to 312 miles, which outpaces much of the competition—including the Hyundai Ioniq, Volkswagen ID.4 and Volvo C40 Recharge. Another plus: Mach-E sticker prices have been reduced between $400 and $5,700, depending on trim level. Pricing also has been slashed for the extended-range battery, from $8,600 to $7,000.
Sure, there's still a big difference between the $46,000 base model and $65,000 high-test GT. But trust me, the thrill of that GT is hard to resist. Stomp on the accelerator, enjoy the excitement as your body is thrust back against the driver's seat, and be prepared to achieve warp speed. Rocketing from 0 to 60 mph in just 3.5 seconds took my breath away—literally. Many auto aficionados were skeptical when Ford first gave this EV the seemingly bait-and-switch moniker of a "Mustang," but the GT version of the Mach-E comes closest to feeling like a true pony car.
One side note: With so much emphasis on EVs today, it's easy to forget how much of a gamble it was for Ford to create the Mach-E. After all, this was not the automaker's first electric-car rodeo. Henry Ford built a prototype for a low-cost battery-powered vehicle in 1913, then opted for the internal combustion engine. Other experimental EVs came and went, including the quirky 1966 Ford Comuta minicar and an all-electric 1998 Ford Ranger pickup, which lasted only four years.
Lucky for Ford, it looks like the Mustang Mach-E is a keeper.
(For more on the Ford Mustang Mach-E, read "One Lean, Mean Green Machine.")
---
MERCEDES EQB
$54,000
Battery range: 205-243 miles
0 to 60 mph: 5.6 seconds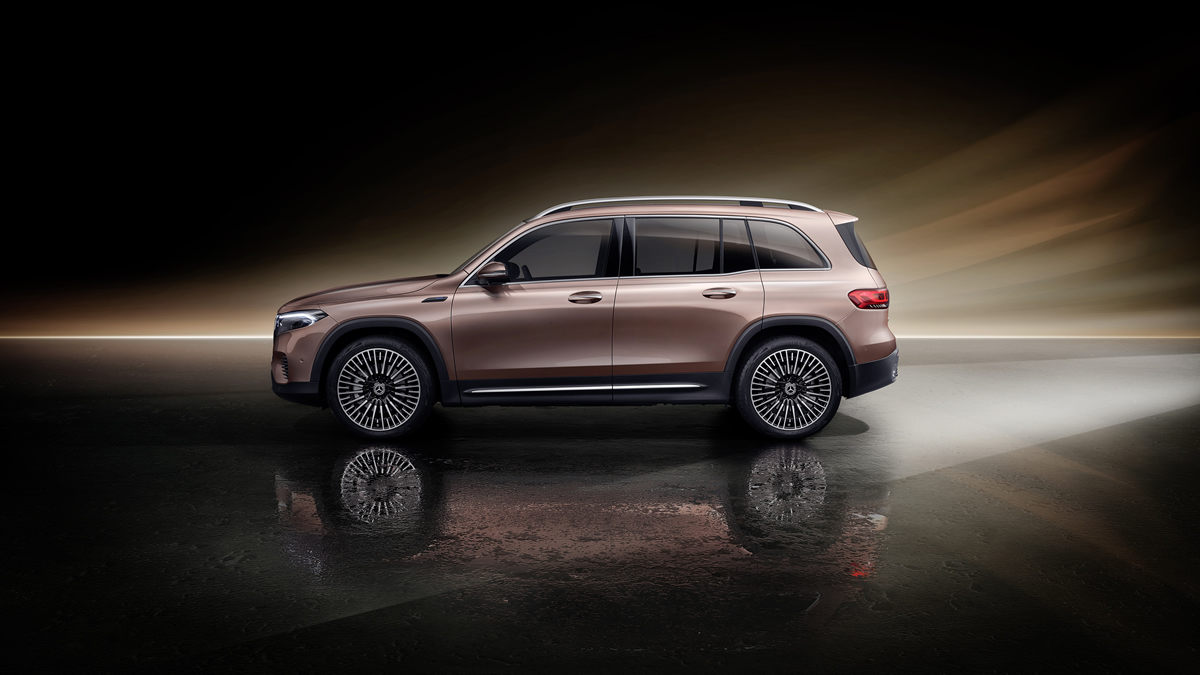 My, how time changes things. As recently as 2020, Mercedes said that its diesel-powered cars were here to stay. But within a year, Mercedes announced it would go all-electric by 2030.
Enter the Mercedes EQS. This flagship sedan debuted last spring in the U.S. and was followed by the seven-passenger EQS SUV. Both EVs are exquisite, oozing luxury and overflowing with techno gadgetry. But—ouch!—pricing for these beauties starts at $105,000 and tops out at close to $170,000.
Fortunately, for those of us on a plebian budget, there's the new Mercedes EQB. At half the price of its larger EQS siblings, the all-electric EQB is built on the same platform as the gas-powered GLB compact crossover. And except for minor styling tweaks and a bit quicker acceleration, the EQB looks and handles like the GLB. That's a good thing for anyone needing some reassurance when making the leap to their first EV.
Despite the low price on a base-model EQB, standard features include power liftgate, dual-zone climate control, automated parking, ambient interior lighting and other niceties. There's also the MBUX infotainment system, which comes with 10.25-inch touchscreen, voice-recognition technology, smartphone integration and a navigation system.
While the EQB does seat seven, third-row legroom is extremely tight. Best to leave those seats folded flat, unless carting around kids—and only for short distances.
Comparing the Ford Mustang Mach-E and Mercedes EQB is easy: Both have similar pricing and amenities. The Mach-E is certainly faster and has more of a space-age ambiance, but the traditional driving experience of the EQB is comforting on long drives. And, well, the EQB also has that coveted three-point star found only on a Mercedes.