Democratic icon Roz Wyman dies at 92, brought Dodgers to LA
Wyman the 2nd-ever woman to serve on the Council & 1st Jewish Councilmember in decades went on to transform LA through her dynamic leadership
LOS ANGELES – Rosalind Wyman was a force of nature and politically astute according to those who knew her best. Early on in her career she made her mark on the political landscape of the City of Los Angeles as the youngest person ever elected to the City Council at the age of 22 in 1953.
Known as Roz, the longtime Democratic Party leader influenced California's politics infusing her unique brand of progressive public service. She passed away at her home in Bel-Air late Wednesday at the age of 92, her family said in a statement.
Writer Sue Cameron chronicled the early years of Wyman's career and life wrtiting; In 1953 she married the brilliant attorney and Democratic Party operative named Eugene Wyman. Gene and Roz were one of the most powerful Democratic couples in the country. It was Roz Wyman who Bobby Kennedy called in 1960 to ask how to get Hollywood to notice and support his brother's candidacy for president. "I'll throw a fundraiser," said Roz, thereby being the certified inventor of the Hollywood Celebrity Fundraiser. She called Tony Curtis and Janet Leigh; the Kennedys showed up in Los Angeles; the rest is history.
U.S. Senator Alex Padilla (D-Calif.) the proud son of immigrant parents from Mexico, who earned his political credentials starting with the 1994, campaign fight over California's Proposition 187, which sought to deny public benefits to immigrants, and later in 1999, at the age of 26, elected to the Los Angeles City Council found himself following Wyman's footprints and often her sage advice.
In 2001, just two years later, he was elected by his colleagues to serve as President of the City Council—the youngest person in city history and the first Latino in over 100 years to hold the position echoing Wyman's election 48 years previously. 
Today, Senator Padilla released the following statement remembering his friend:
"I'm deeply saddened to hear about the passing of my friend Roz Wyman. From her days on the Los Angeles City Council leading efforts to bring the Dodgers to Los Angeles to serving as chair of the 1984 Democratic National Convention and supporting decades of Democratic leaders, she was truly a trailblazing public servant.
"The daughter of an immigrant from Russia, Roz didn't just embody the spirit of the American Dream, she carved out a path for future generations to achieve it, too. And because of her, young people, women, the children of immigrants, and countless Californians with hopes of making a difference in our country saw engaging with our government more accessible. Because of Roz Wyman's example, achieving change became more within reach.
"Over the course of her career, Roz forged close friendships with political titans like Senator Dianne Feinstein and Speaker Nancy Pelosi, and left an indelible mark on the ethos of California. We'll be forever grateful for her dedication to fighting for progress in California and across the nation."
Wyman over the course of the nearly sixty-nine years of politics and public service would influence future leaders such as current U.S. House Speaker Nancy Pelosi. In a November 2002 article, Variety columnist Army Archerd reported on Pelosi as she took over leadership of the Democratic caucus in Congress that year.
Archerd, writing about a gala attended by Pelosi and her husband Paul, where they were at a table with Jean Picker Firstenberg, the then-President and CEO of the American Film Institute (1980-2007) and her best friend Wyman, noted:
Roz Wyman's association with Pelosi dates back to the Demo Convention in SanFran in 1984. "She (Pelosi) has many friends in the industry," Wyman told me. They include the Kirk Douglases, Warren Beatty and Annette Bening and Sherry Lansing, who co-hosted one of the Hollywood welcoming parties for Pelosi earlier this year … And, of course, Jack Valenti has known Pelosi throughout her career and reminds, "She makes sure that our highest priority is protection of copyrights."
Wyman alongside Firstenberg attended many political and Hollywood functions, but Wyman's love for baseball and especially the L.A. Dodgers was legendary.
According to the Los Angeles Times, Wyman was best known for keeping an unusual campaign promise – vowing to bring Major League Baseball to L.A. It took months of negotiations with Brooklyn Dodgers owner Walter O'Malley before he finally agreed to relocate the team for the 1958 season.
"Roz paved the way for the Dodgers to come to Los Angeles, and her impact was not just on our organization, but the entire city. Our deepest sympathies and condolences go out to her family," the Dodgers posted on Twitter.
The Los Angeles Dodgers are saddened to hear of the passing of Roz Wyman. Roz paved the way for the Dodgers to come to Los Angeles, and her impact was not just on our organization, but the entire city. Our deepest sympathies and condolences go out to her family. pic.twitter.com/tg10CuLk2V

— Los Angeles Dodgers (@Dodgers) October 27, 2022
Wyman and Firstenberg, also a massive baseball fan, spent many an hour at Dodger stadium oft times with just family, but frequently with friends and political notables.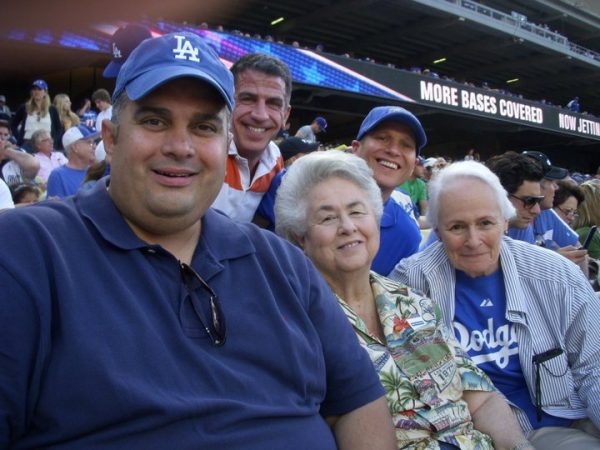 On his Facebook page Thursday, Out former Assembly Speaker John A. Pérez commented, "My heart aches today as I've lost an amazing friend and Los Angeles has lost a groundbreaking leader."
California Governor Gavin Newsom remembered Wyman;
"Jennifer and I are deeply saddened by the passing of Roz Wyman, a trailblazing icon who inspired generations of women in politics to pursue their dreams.
"Elected to the Los Angeles City Council at just 22 years old, Wyman was the city's youngest Councilmember in history. Surmounting countless barriers, Wyman – as the second-ever woman to serve on the Council and the first Jewish Councilmember in decades – went on to transform Los Angeles through her dynamic leadership. She was a champion for the arts and for sports, playing an instrumental role in bringing the Dodgers, the Lakers and the Giants to the Golden State.
"Wyman continued her tireless political work and activism after leaving office, going on to chair the 1984 Democratic convention and helping to elect dozens of women to powerful positions – including as Senator Feinstein's Senate campaign Co-Chair and close advisor for decades.
"Roz Wyman's passion, perseverance and leadership live on as an inspiring example to people everywhere, and the countless ways she enriched California will never be forgotten. Our thoughts are with her family and many friends as they morn this great loss."
Speaker Nancy Pelosi issued a statement honoring and remembering her friend;
"Roz was a force of nature: breaking down barriers for women in California politics, while forging new ways to bring people together through politics, the arts, and baseball.  She made history as the youngest person elected to the LA City Council – and just the second woman to ever hold that office.  Her leadership helped draw her beloved Dodgers to Los Angeles – and my Giants to San Francisco – so that California families could experience the thrill of America's pastime.  Through the arts, parks and the Coliseum Commission, she ensured millions of families could enjoy our State's many cultural wonders and make lifelong memories.
"Personally, it was a blessing to share a warm friendship with Roz for decades: bonding over our devotion to family, passion for politics and love of sports.  We all took pride, joy and love in that. 
"Roz, then-mayor Dianne Feinstein and I had the privilege of leading the 1984 Democratic National Convention in my hometown of San Francisco as our party nominated the first woman ever for Vice President of the United States.  
"Generations of activists and elected officials respected Roz as a godmother of the the Democratic Party because she nurtured young people, mentored candidates and helped elect dozens of women to office.  She took special pride in electing her dear friend, Dianne Feinstein, to the Senate.  Roz had words of advice and wise counsel for everyone, from presidents to precinct workers.  She cared deeply about our Democracy, about women's equality, and about opening parks, arts and public service  to everyone.
"Roz's extraordinary life and legacy is immortalized with a beautiful plaque in the Coliseum's Memorial Court of Honor.  Now, young girls for generations to come will see her likeness there among a pantheon of Los Angeles legends and know that, for them, the sky is the limit.  
"Roz was devoted to her family: her beloved late husband Gene, her children Betty Lynn, Robert and Brad, her grandchildren Samantha, Eugene and Oliver whom she loved dearly.  May it be a comfort to the entire Wyman family that so many in California and across the country mourn their loss during this sad time."
In Memoriam: LGBTQ+ people & allies gone in 2022
Remembering those acclaimed LGBTQ+ people, pioneering artists, designers, actors, and more who passed away in 2022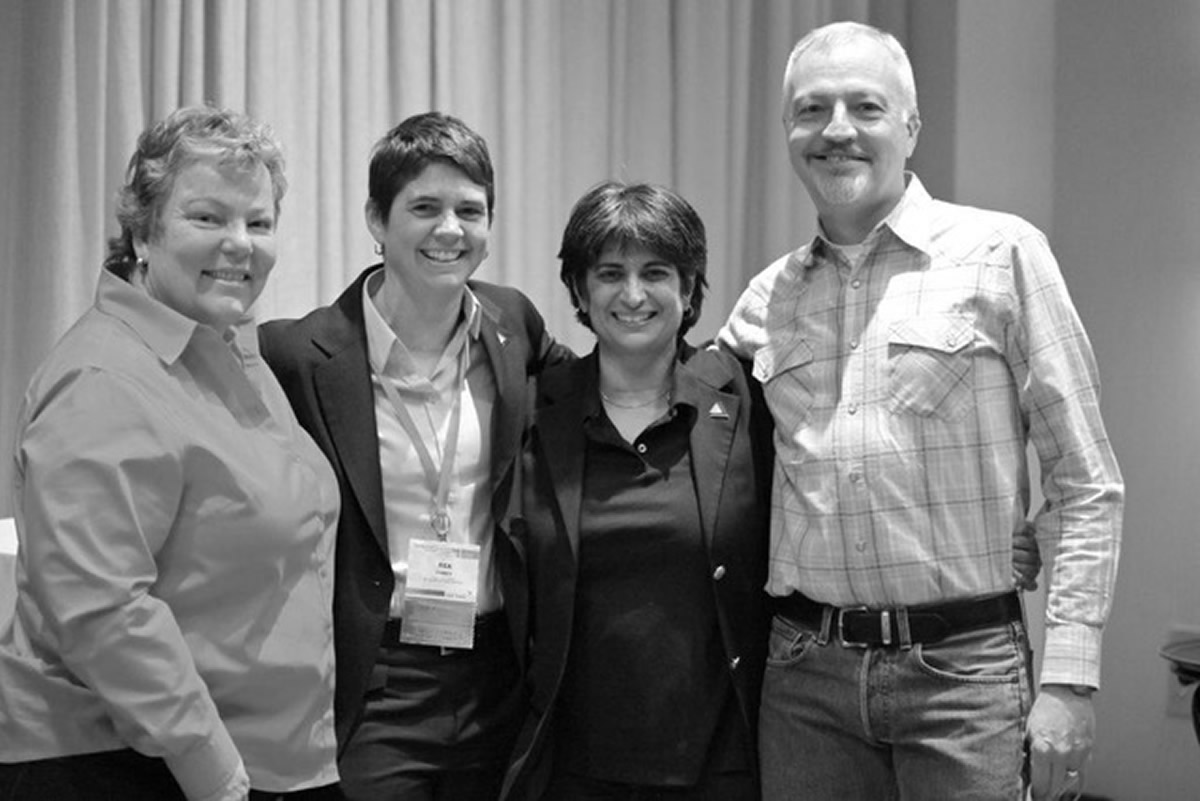 Jorge Diaz-Johnston, 54, died on Jan. 8. He and his husband were plaintiffs in a lawsuit that led to the legalization of same-sex marriage in Miami-Dade County, the Blade reported.
Andre Leon Talley, 73, the groundbreaking fashion editor, curator, and television personality died on Jan. 18 at a White Plains, N.Y., hospital.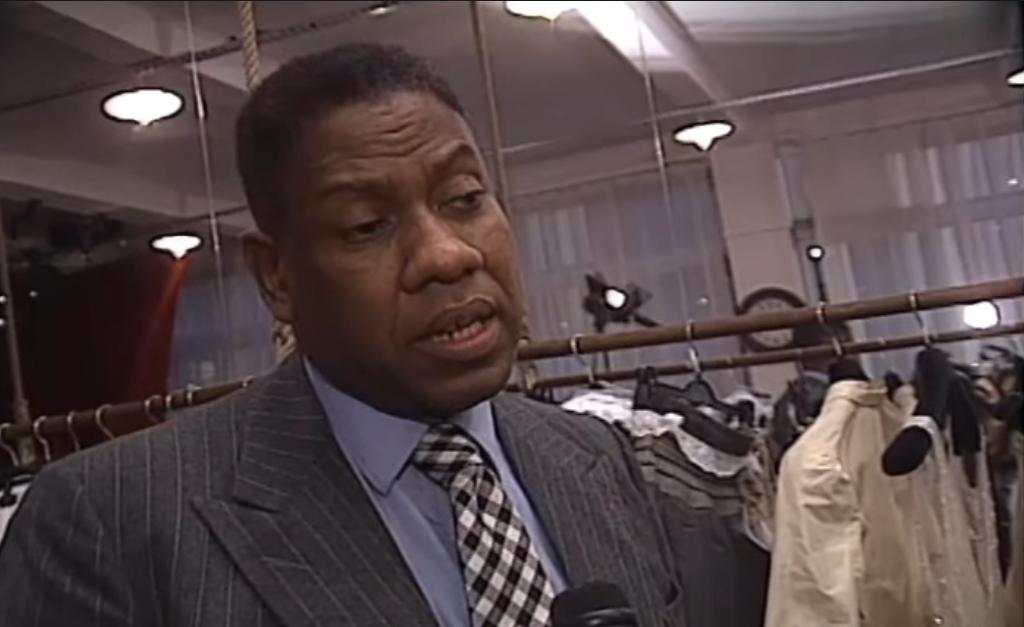 Arnie Kantrowitz, 81, a founding member of the Gay and Lesbian Alliance Against Defamation (now known as GLAAD), died on Jan. 21 at a New York City rehabilitation center from complications of COVID-19.
Spiritual fitness leader Patricia Moreno, 57, died on Jan. 22 at her home in Los Angeles from cervical cancer.
Alan A. Stone, 92, died on Jan. 23 at his Cambridge, Mass., home from laryngeal cancer. When he was president of the American Psychiatric Association, homosexuality was removed from the list of mental disorders.
Genre-busting French designer Thierry Mugler, 73, died on Jan. 23 in his Vincennes home outside Paris.
James Bidgood, 88, an acclaimed gay photographer and filmmaker who anonymously directed the 1971 cult classic "Pink Narcissus," died on Jan. 31 in Manhattan from complications of COVID-19.
Isabel Torres, 52, the actress best known for her portrayal of Cristina Ortiz Rodriguez, the transgender singer on the series "Veneno" on HBO Max, died on Feb. 11.
Joe Tom Easley, 81, an LGBTQ advocate who played a key role in the effort to repeal 'Don't Ask, Don't Tell,' died on Feb. 13 at a hospital near his Miami Beach home from complications of lung disease.
Leo Bersani, 90, a scholar of French literature whose work at the height of the AIDS crisis influenced debates about queer identity, died on Feb. 20 at a Peoria, Ariz., assisted-living facility.
Rusty Mae Moore, 80, a transgender educator and activist died on Feb. 23 at her home in Pine Hill, N.Y. from cardiovascular complications.
Richard Lipez, 83, who under the pen name Richard Stevenson wrote a groundbreaking series of novels featuring the out gay detective Donald Strachey, died on March 16 of pancreatic cancer at his home in Becket, Mass.
Ashton Hawkins, 84, executive vice president and counsel to the trustees of the Metropolitan Museum of Art, died on March 27 at a White Plains, N.Y., assisted living facility from complications of Alzheimer's disease.
Richard Howard, 92, a Pulitzer Prize-winning poet, died on March 31 in Manhattan from complications of dementia.
Eric Little, owner of the iconic 17th Street bar JR.'s and the closed gay bar Cobalt died on May 1 in his sleep at his Hollywood, Md., home of unknown causes.
Margot Heuman, 94, a rare Holocaust survivor who spoke of her same-sex relationship in the concentration camps, died on May 11 at a hospital in Green Valley, Ariz.
Urvashi Vaid, 63, leader of the National Gay and Lesbian Task Force during the AIDS crisis who founded a super PAC to promote LGBTQ women in politics, died on May 14 from cancer at a hospital in Manhattan.
Kristine Gebbie, 78, the first U.S. AIDS czar, died from cancer in Adelaide, Australia on May 17.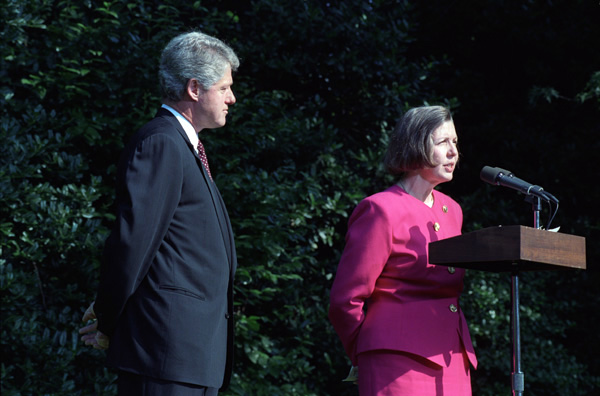 Jeffrey Escoffier, 79, a renowned scholar who wrote about gay identity and as a New York City public health official directed campaigns on HIV and other issues, died on May 20 from complications from a fall.
Paul Gunther, 65, a champion of art and architecture in New York nonprofit preservation organizations, died on May 29 in a Manhattan hospital from injuries, which authorities said were sustained due to an attempted suicide, The New York Times reported.
Ronni Solbert, 96, a children's illustrator most known for her illustrations for "The Pushcart War" written by her partner Jean Merrill, died on June 9 at her Randolph, Vt., home.
Gloria Allen, 76, a transgender activist whose work with at-risk transgender Chicago youth inspired the documentary "Mama Gloria" and the play "Charm," died on June 13 at her home from respiratory failure.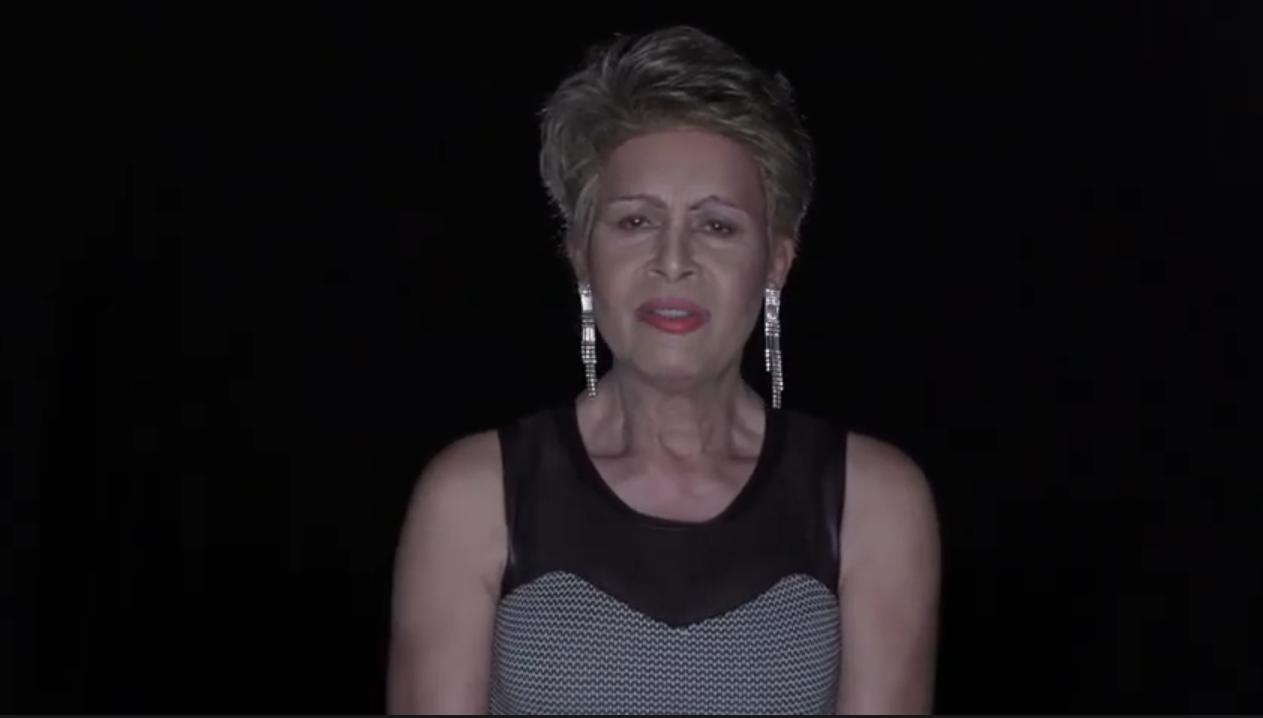 Clela Rorex, 78, who, in 1975, as a groundbreaking Boulder County, Colo., clerk issued a marriage license to a same-sex couple, died on June 19 from complications of an infection at a Longmont, Colo. hospice.
David Pichette, an ordained Roman Catholic priest who for many years was involved with the LGBTQ Catholic organizations Dignity Washington and Dignity Northern Virginia, died on June 27 from complications of pancreatic cancer at a Boynton Beach, Fla. hospice.
Poet and writer of opera librettos and musicals Kenward Elmslie, 93, died on June 29 at his New York City home.
Gay journalist Chuck Colbert, 67, who covered the Catholic clergy sexual abuse scandal died on June 30.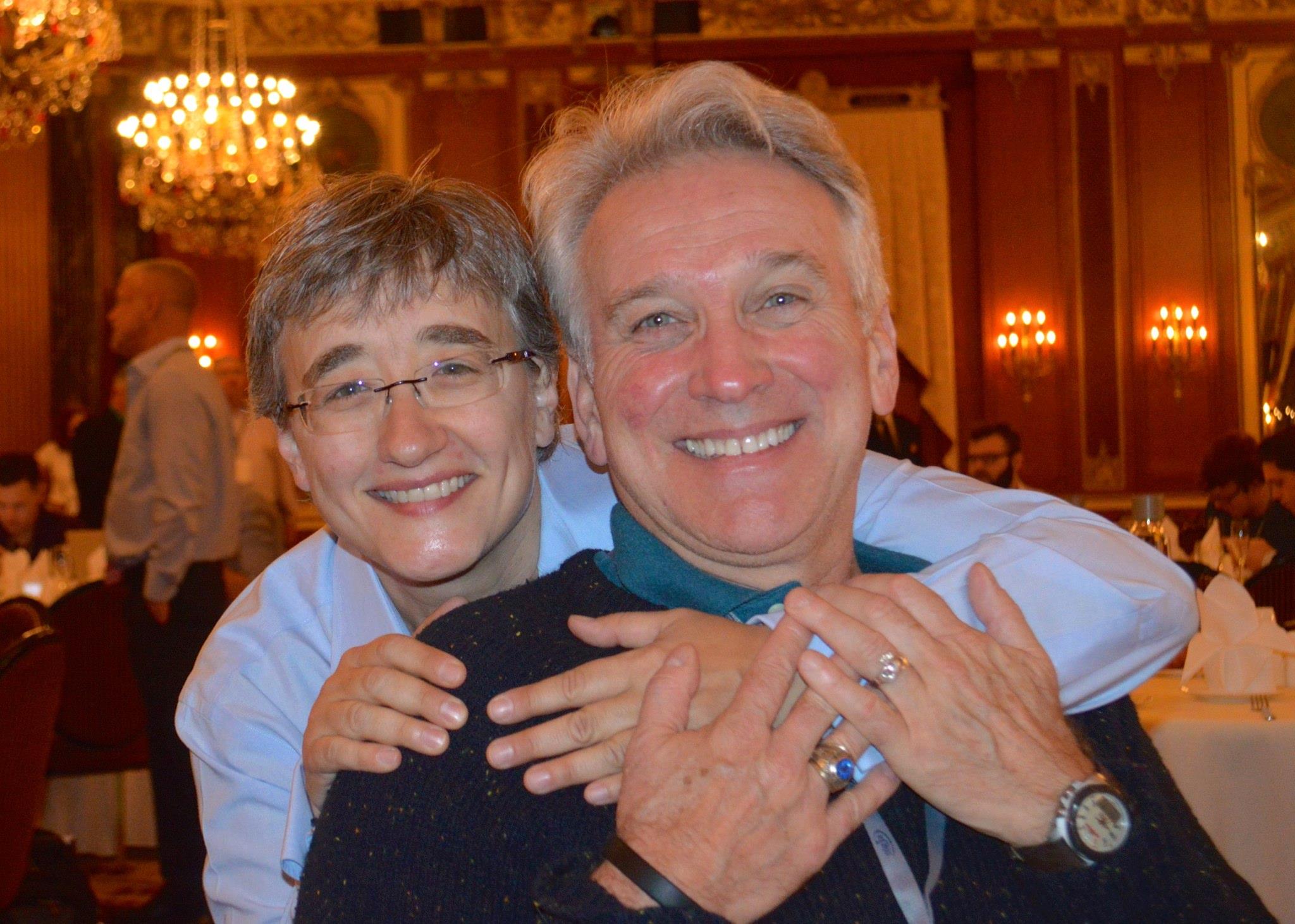 Noah Vincent, lesbian, journalist and author of the well-regarded book "Self-Made Man" about passing as a man died on July 6 at a clinic in Switzerland. Her death was medically assisted (a voluntarily assisted death).
Computer programmer and art collector John Camp, 77, died on July 12 at an Arlington, Va. hospital from complications of prostate cancer.
Pat Carroll, 95, the game show and sit-com star who reinvented herself in a one-woman show on Gertrude Stein, died on July 31 at her Cape Cod, Mass. home from pneumonia.
Author, poet and activist Elana Dykewomon, 72, died on Aug. 7 at her Oakland, Calif. home from esophageal cancer.
Queer ally, pop singer and "Grease" star Olivia Newton-John, 73, died on Aug. 8 at her Southern California ranch. No cause of death was given. She had lived with breast cancer since 1992.
Actress Anne Heche, 53, died on Aug. 14 from injuries sustained in a car accident.
Stephen Peter Gorman, 69, who once served as chair of the D. C. Mayor's Committee on Persons with Disabilities, died on Aug. 19 in Washington, D.C.
Founder of the Chelsea Theater Center Robert Kalfin, 89, died on Sept. 20 at a Southampton, N.Y. hospice from myeloid leukemia.
D.C. LGBTQ rights advocate and events promoter Jacob Pring, 47, died on Sept. 26 at his Springfield, Va. home.
Celebrated D.C. LGBTQ activist Kathleen Joan DeBold, 66, died suddenly on Oct. 9 in Ocean City, Md.
Queer icon and legendary star of stage, screen, and TV Angela Lansbury, 96, died on Oct. 10.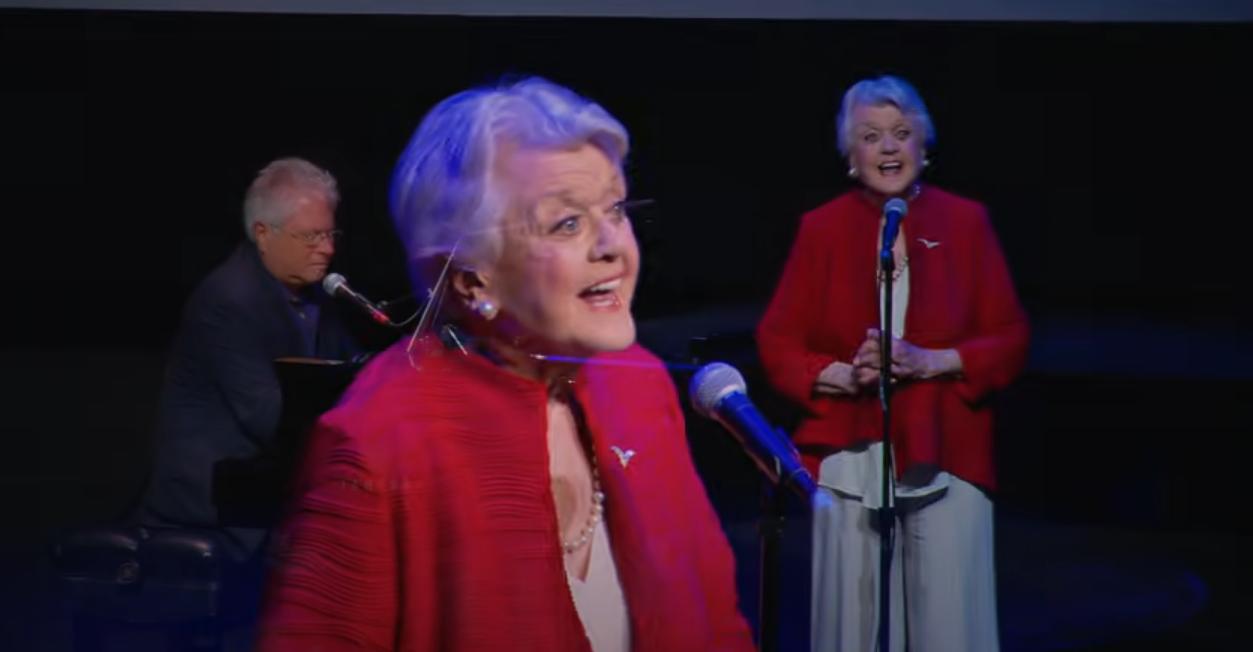 Max Woodward, 76, who retired in 2016 as Kennedy Center vice president of theater programming, died on Oct. 14 at a Washington, D.C. care facility from complications from Alzheimer's disease.
Leslie Jordan, 67, an actor known for his work on "Will & Grace" whose pandemic Instagram postings went viral, died on Oct. 24 in Los Angeles after a car accident.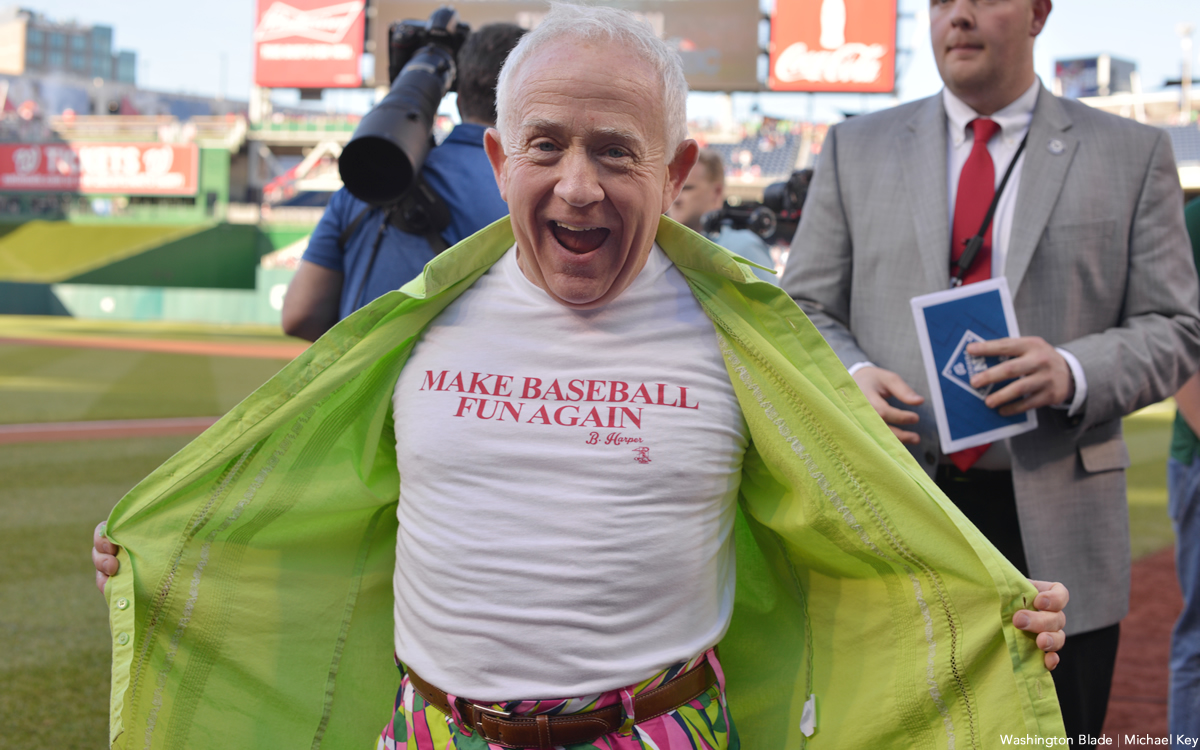 Gay country music pioneer Patrick Haggerty, 78, died on Oct. 31 at his home in Bremerton, Wash. He had suffered a stroke on a flight after a show on Sept. 30.
Harry Bates, 95, an acclaimed architect who designed houses on Fire Island and the Hamptons, died on Nov. 1 at a hospital in Fernandina Beach, Fla.
Doris Grumbach, 104, acclaimed author who wrote about the plight of women, died on Nov. 4 at a retirement community in Kennett Square, Pa.
Kevin Conroy, 66, the voice of Batman for three decades, died on Nov. 10 from intestinal cancer.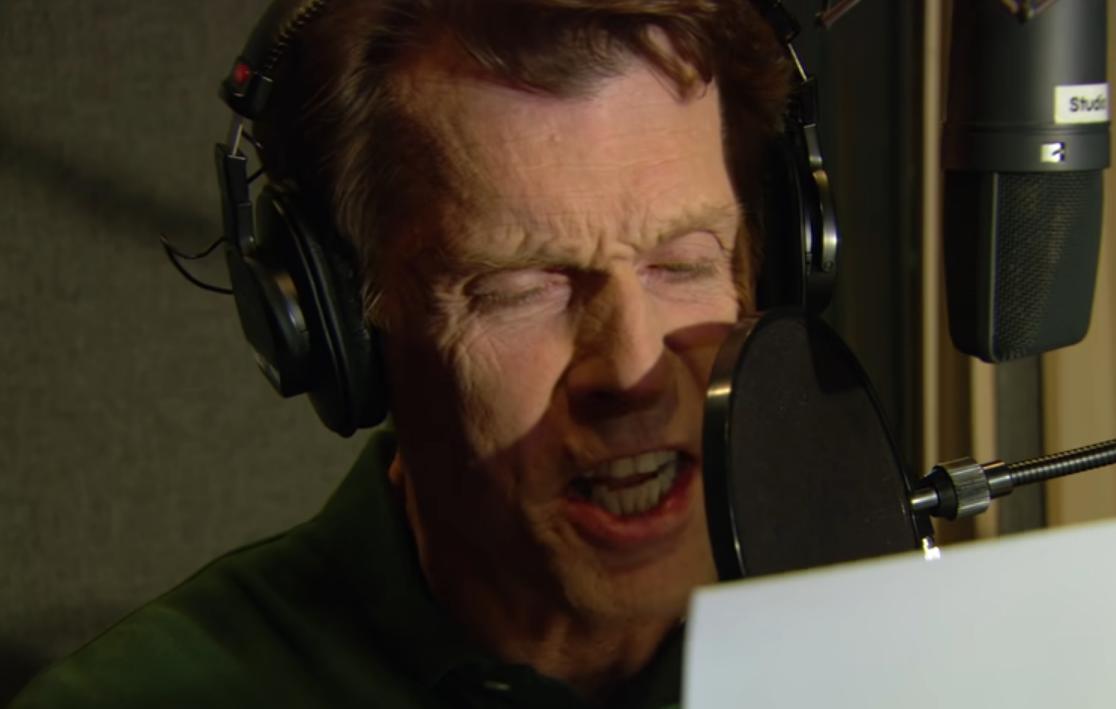 Frederick Swann, 91, a renowned master of the pipe organ died from cancer at his home in Palm Desert, Calif. on Nov. 13
Barbara Love, 85, a feminist and gay rights activist, died on Nov. 13 in the Bronx, N.Y. from complications of leukemia and Parkinson's disease.
Don Luce, 88, an activist who helped to end the Vietnam War, died on Nov. 17 at a Niagara Falls, N.Y. hospital after suffering a sudden cardiac ischemia.
Ned Rorem, 99, renowned composer of music and diary writer, died on Nov. 18 at his home in Manhattan.
Marijane Meaker, 95, the lesbian author whose 1952 novel "Spring Fire" brought lesbian pulp fiction into the mainstream, died on Nov. 21 at her East Hampton, N.Y. home from cardiopulmonary arrest.
Irene Cara, 63, queer icon, singer and star of "Fame" and "Flashdance," died on Nov. 26 at her Largo, Fla. home.
Former Republican Congressman James (Jim) Kolbe, 80, who represented Southern Arizona in Congress for 22 years, died on Dec. 3 from a stroke. He was the first openly gay Republican member of the House of Representatives.