Transgender awareness month, November 2022
Perceptions about Trans people has been created by a century's worth of media which overwhelmingly misrepresented & mischaracterized them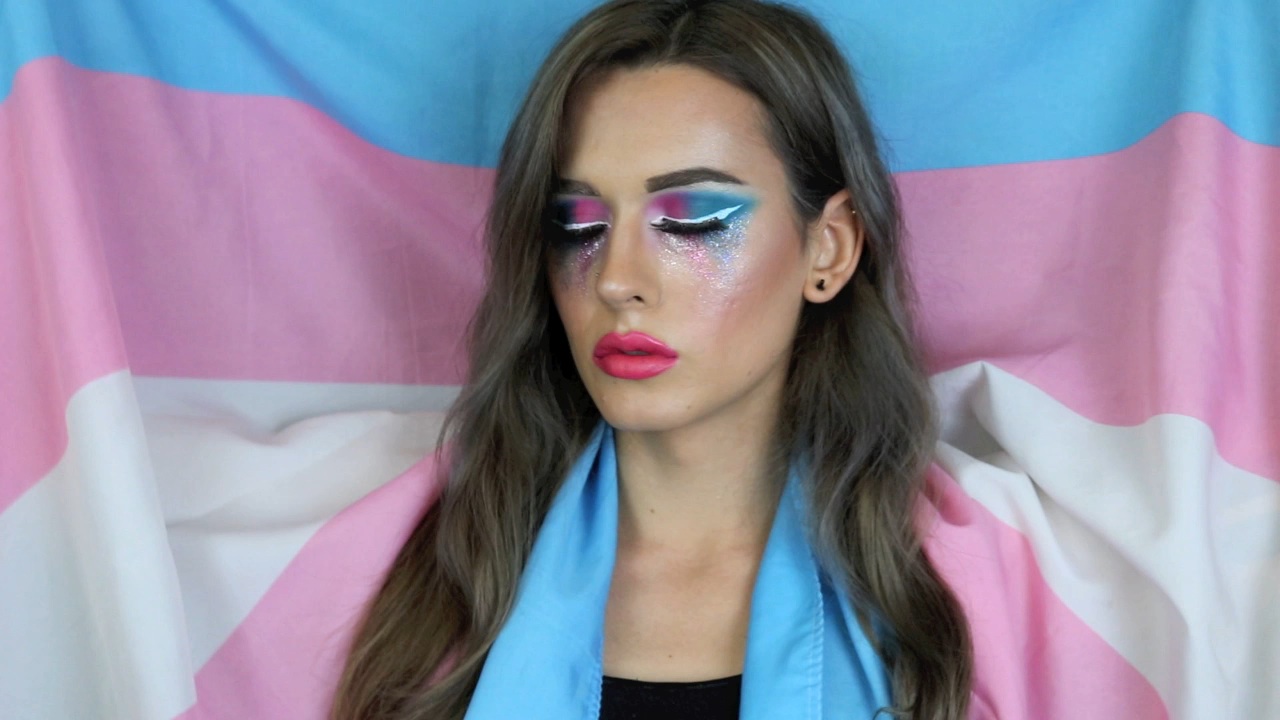 LOS ANGELES – Starting today and culminating with Transgender Day of Remembrance on Sunday the 20th, November marks Transgender awareness month. This annual event marks the time to honor, celebrate, and advocate for the transgender and gender diverse community.
Each year on November 20, LGBTQIA+ people everywhere pause to remember and mourn the lives lost to transphobic violence. This tradition began in Boston in 1998 in response to the murder of beloved LGBTQ+ community member Rita Hester in the Boston city neighborhood of Allston.
While there has been incredible progress made in recent years in the fight for transgender rights, recorded instances of transphobic violence and discrimination are higher now than at the time of Hester's tragic death. People of color and, particularly, transgender women of color face a disproportionate rate of hate violence.
Each year between November 13 – 19, people and organizations around the country participate in Transgender Awareness Week to help raise the visibility about transgender people and address issues members of the community face.
This election year issues over Trans Americans have become political talking points and political platform substance for the Republican party as extremists in the far-right and fringe elements of the GOP continue to attack trans youth healthcare, specifically raising alarm and spreading falsehoods over gender affirmation surgery and treatment for gender dysphoria via HRT (Hormone replacement therapy).
Leading the attacks on social media and right-leaning media has been the infamous Libs of TikTok, authored by former Brooklyn real estate agent and fanatical adherent of far-right extremist ideology, Chaya Raichik, who has wreaked havoc via her social media accounts 'Libs of Tik Tok', attacking LGBTQ+ people with special emphasis on spreading lies and propaganda about transgender people.
Also actively engaged in singling out and the persecution of Trans people has been Daily Wire host and far-right extremist anti-transgender activist Matt Walsh. In a Twitter post attacking trans people last month wrote: "I believe that gender ideology is one of the greatest evils in human history. There is nothing they can threaten that would make me back down from this fight. I'd rather be dead than surrender to this madness. It's as simple as that for me."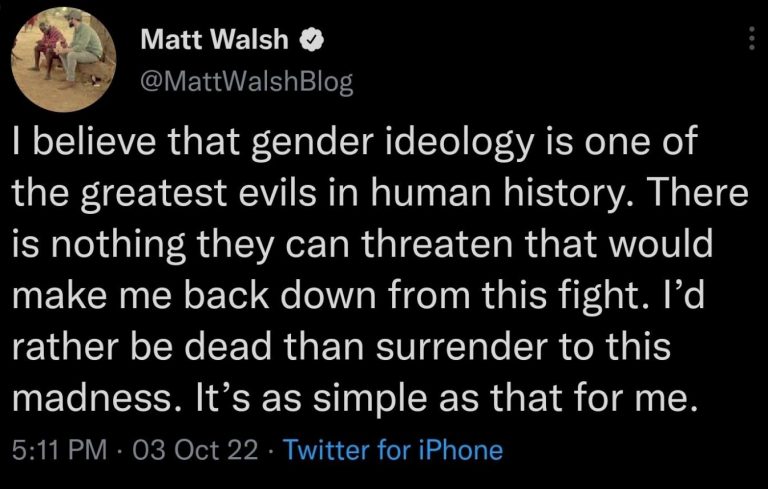 Walsh, who has over a million followers which includes the anti-LGBTQ activist account Libs of Tik-Tok, has called gender-affirming surgery human body mutilation, added in another tweet: "The medical establishment, Big Tech, and the federal government conspire to punish those of us who criticize the accepted narrative. This is full on tyranny, and it will of course be defended by every single leftist who spends every day whining about "fascism."
Most recently attacks on American hospitals providing trans healthcare, especially those with clinics treating trans youth have been targeted by anti-Trans extremists led by Walsh and Raichik, spreading misinformation and lies about gender-affirming surgery which has fostered attacks on those healthcare facilities by far-right extremist elements.
Misinformation about treatments is rife on social media and in the right wing media, but 7-year-olds do not receive cross-sex hormones and are given puberty blockers only if another underlying disorder is causing precocious puberty. Cross-sex hormones are safe, studied, and effective treatments for gender dysphoria that dramatically reduce symptoms of depression and anxiety in trans people.
Information about where to seek out medical care is vital for trans people. Nearly half of all trans people report experiencing mistreatment from medical providers, including verbal or physical abuse. According to a 2016 study, the biggest obstacle to obtaining safe and effective health care for trans people is a lack of knowledge by medical providers.
Governmental agencies have also targeted the trans community. Last week, the Florida Board of Medicine and Board of Osteopathic Medicine Joint Rules/Legislative Committee Friday advanced a rule that will effectively ban gender-affirming care for minors in the state.
The policy, which would likely block a minor's access to puberty blockers, hormone therapies and surgeries – a rare intervention for transgender youth – will now head to the full the Board of Medicine and Board of Osteopathy for finalization and a vote.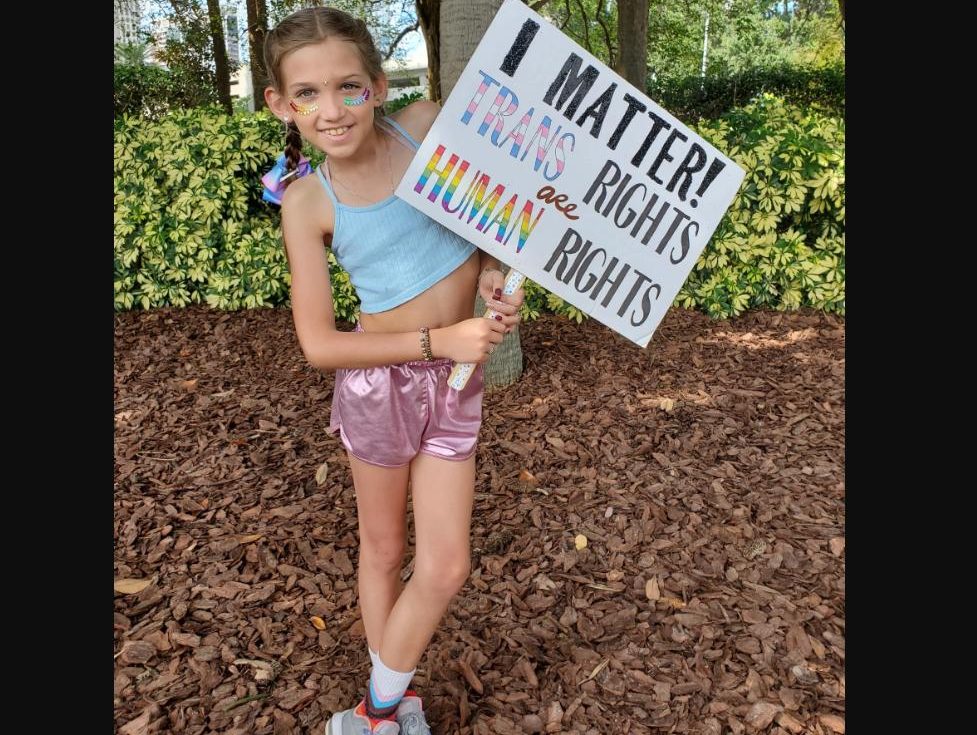 Recent polling also shows the higher levels of animosity directed towards the Trans American community especially as related to trans youth: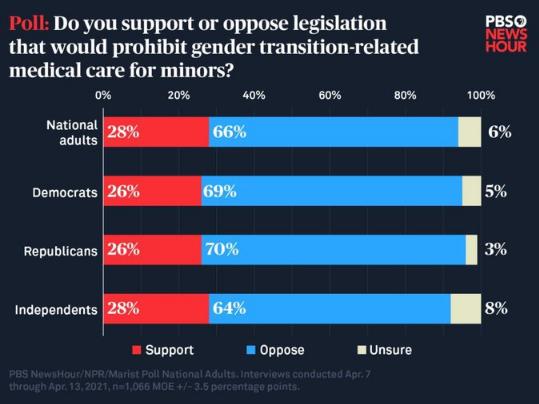 The Human Rights Campaign (HRC) tracks annual statistics of violence against the people in the transgender community. In the latest statistics currently available, HRC has reported that in 2022 there have been at least 31 transgender or gender non-conforming people fatally shot or killed by other violent means in the United States.
A disproportionately high number of victims are Black and Latinx transgender women. The 2022 report follows reports of 41 deaths in 2021; 33 deaths in 2020; 27 deaths in 2019; 26 deaths in 2018; 29 deaths in 2017; and 23 deaths in 2016.
According to HRC: "it is clear that fatal violence disproportionately affects transgender women of color, and that the intersections of racism, sexism, homophobia, biphobia, transphobia and unchecked access to guns conspire to deprive them of employment, housing, healthcare, and other necessities, barriers that make them vulnerable."
This wave of violence has been declared an epidemic by the American Medical Association. Rates of actual violence or deaths may, in fact, be higher but anti-transgender violence can be difficult to accurately measure, as victims are sometimes misgendered in reports, which can delay awareness of deadly incidents.
Some states are taking measures, codified into law to protect Trans people.
As states from Texas to Alabama are considering or have recently passed measures criminalizing parents and providers for providing gender affirming healthcare for trans youth, California is set to welcome them and their families with open arms.
S.B. 107, signed into law by Governor Gavin Newsom provides refuge for trans youth and their families, protecting parents from prosecution for supporting and facilitating their kids' access to medically approved healthcare – actions for which they may be prosecuted in Alabama, for example, on felony charges carrying prison terms of up to 10 years.
Specifically, S.B. 107 prohibits law enforcement in California from cooperating with out-of-state agencies regarding the provision of lawful gender-affirming health treatments in California to trans children, whether by complying with subpoenas seeking information on such or participating in arrests or extraditions over such.
Conversely, in Virginia, Republican Governor Glenn Youngkin called for schools to out trans and gender nonconforming students to their parents and guardians, prompting a rebuke from GLSEN. The Virginia Department of Education heard testimony on Youngkin's proposed revisions to guidelines for transgender and nonbinary students last month and the adoption of those changes has been delayed until later this month.
Trans Activist Erin Reed noted: "The effective date of Glen Youngkin's transphobic Virginia school board policies that force teachers to misgender trans students, deadname them, and ban them from bathrooms has been delayed 30 days."
Good news!

The effective date of Glen Youngkin's transphobic Virginia school board policies that force teachers to misgender trans students, deadname them, and ban them from bathrooms has been delayed 30 days.

We must continue to turn out and fight these oppressive policies. pic.twitter.com/dEZcUBcAHq

— Erin Reed (@ErinInTheMorn) October 27, 2022
U.S. Sen. Ted Cruz (R-Texas) has also attacked transgender people and their supporters most recently during a rally for Virginia congressional candidate Yesli Vega that took place at a Prince William County, Virginia church a week ago.
"Virginia is a parent state … this is a battle between sanity and insanity," said the Texas Republican during the rally that took place at the Montclair Tabernacle Church in Dumfries. "These people are nuts. They can't figure out what a woman is. The last I checked, that was not a trick question."
According to a PEW poll, 68% Americans believe they have never personally met someone who is transgender, that means the majority of the public's education and awareness about this community has been informed by more than a century's worth of media which has overwhelmingly misrepresented and mischaracterized who trans people are–significantly influencing public perceptions, policy, and attitudes about the trans community.
This month says activists and advocates is dedicated to change those negative views and stop the spread of misinformation, lies and propaganda.
Iowa Governor notes 'parental rights' at anti-LGBTQ+ town hall
Reynolds and Republican lawmakers pledged to pass legislation this session banning LGBTQ materials in schools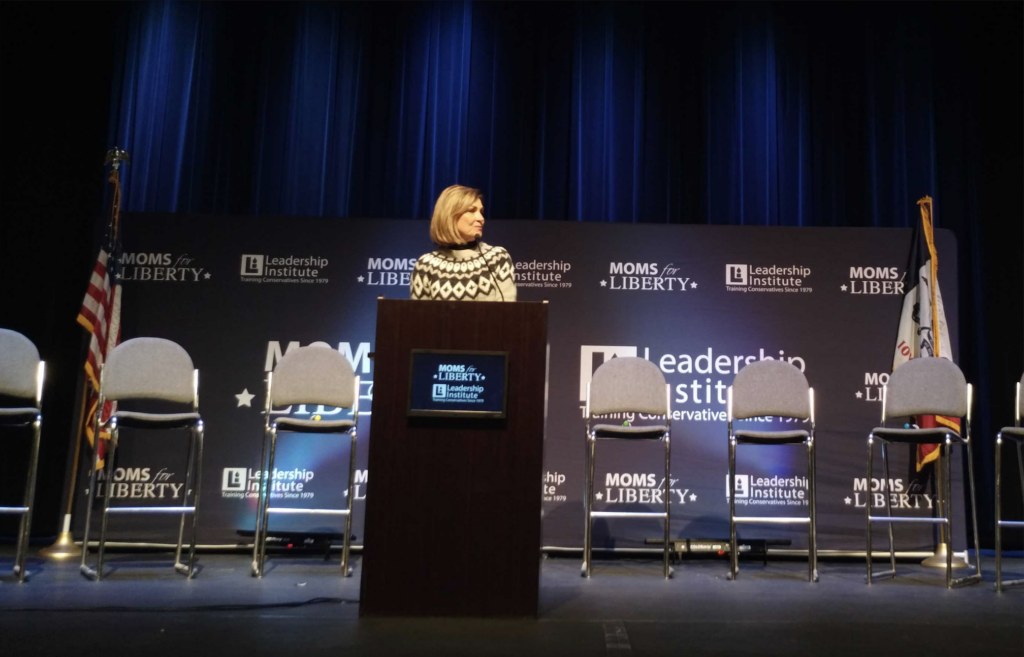 By Robin Opsahl | DES MOINES – Gov. Kim Reynolds and Republican legislators speaking at a "parental rights" event Thursday pledged to pass legislation this session banning LGBTQ materials in schools and policies allowing students to socially transition without their parents' consent.
"School choice" supporters gathered at Franklin Junior High School in Des Moines Thursday evening for the town hall event, hosted by the conservative nonprofit Moms for Liberty. Reynolds cheered the passage of her private school scholarship plan in the first weeks of the 2023 session, and promised they were not done with education legislation.
"The last few years have provided so many reasons to be in this fight in the arena for kids," Reynolds said. "And maybe for you it was how they were kept out of school wearing masks for no good reason. Maybe it was demonizing our country. Or an obsession with race in the classroom … I guess my message to you is, stay involved because parents and freedom still matter in Iowa."
Protesters tried to shout over Reynolds' speech, with one demonstrator holding up a transgender flag. Others in the room cheered and shouted "USA" as police officers removed protesters from the room.
Supporters celebrated approval of the Educational Savings Account (ESA) program, which gives students an account of $7,598 each year to use for private school tuition and associated costs. The national co-founder of Moms for Liberty, Tina Descovich, said she was excited to hear about Iowa successfully passing ESAs, but said that's just "one small little portion of issues that are facing public education."
For years, she said, politicians were not paying much attention to education. But in Iowa and other states across the country, Descovich said parents are putting the issue "front and center" in their state's policy agendas, and lawmakers in states like Iowa are listening to their requests to let families decide the best educational path for their children.
"I think I think parents want that now, you know, everything in society is more custom made, and so education should be a little bit more accessible and custom made," Descovich said.
Seven Republican legislators answered questions from attendees about Iowa's education system. Many questions were focused on class material and discussion around gender identity. Reynolds and parents brought up Linn-Mar Community School District as an example of what's wrong with modern schools.
The school district has a "gender support policy," which allows a student to meet with the school to discuss socially transitioning by using a different name, pronouns and facilities corresponding with their gender identity. The district allows children to choose who is involved in those meetings with the school, and lets the child decide whether to involve their parent or guardian.
Lawmaker calls gender-affirming policies a 'slippery slope'
Rep. Jeff Shipley, R-Fairfield, said school board members claimed the school could not reverse this policy because it would violate state and federal civil rights protections given based on gender identity.
House lawmakers approved legislation Tuesday banning school districts from letting a student use a different name or pronouns than what they were given at birth without written parental consent. House File 190 was also introduced Thursday to remove gender identity as a protected category from the state's civil rights act.
"Mental illness should not be accommodated as a civil right," Shipley said Thursday.
When a teacher asked the legislators at the forum about studies that showed the use of a transgender child's preferred name and pronouns lowers suicide rates, Shipley said there were conflicting reports how to help transgender children with mental health problems. But he said policies like Linn-Mar Community School District's are a "slippery slope."
Using a child's preferred name and pronouns without their parents' knowledge could lead to them undergoing hormone replacement therapy or having gender-affirming surgeries without their parents consent, he said. How to best support transgender people is a conversation the Legislature will be discussing a lot going forward he said.
"I know other states have done things to prohibit these therapies," he said, referencing conversation therapy. "So I think this is a conversation we're going to have to have as a state to really decide what is the best standards of practice of therapy, what do kids need to alleviate the dysphoria and form actual identities that can be healthy and happy for the rest of their lives."
Lawmakers address concerns about lack of choice access for special-needs students
Multiple parents also brought up concerns about how the ESA program will impact their special needs children. Legislators said they hoped to see expanded private school options for children with special needs, and were in discussions about potential future legislation to encourage more private institutions to special education students and offer more specialized educational programs.
Rep. Steven Holt, R-Denison, said he believes some private schools have not accepted special-education students because they didn't have the resources. "And this bill was going to give them a lot more resources," he said. "And so I'm hopeful that that alone is going to allow them to take a lot more special needs children."
The conservative legislators assured the crowd that they would continue to provide parents more options for their children's schooling going forward. Rep. Eddie Andrews, R-Johnston, said Iowa's decision to desegregate schools 86 years before the U.S. Supreme Court's ruling on Brown v. Board of Education shows the state has always been committed to school choice.
"And that is all we are asking, and yes, demanding, that we have the ability to educate our children in the best way at the best school that is appropriate for my child's success. To prepare my boy, my girl, your child, for success," Andrews said. "And that's all school choice."
Moms For Liberty: Giving Parents A Voice Town Hall – IOWA
***************************************************************************************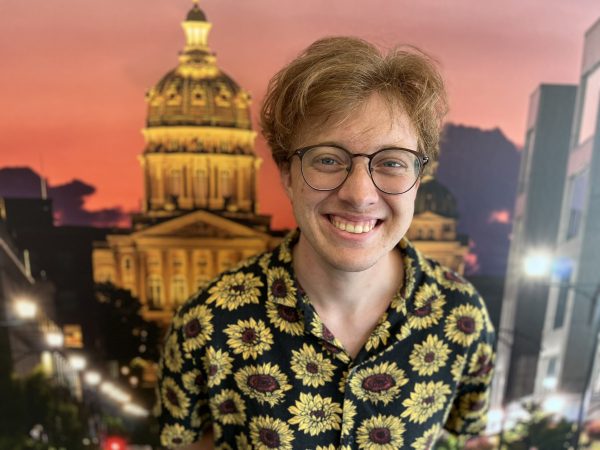 Robin Opsahl is an Iowa Capital Dispatch reporter covering the state Legislature and politics. Robin has experience covering government, elections and more at media organizations including Roll Call, the Sacramento Bee and the Wausau Daily Herald, in addition to working on multimedia projects, newsletters and visualizations.
They were a political reporter for the Des Moines Register covering the Iowa caucuses leading up to the 2020 presidential election, assisting with the Register's Iowa Poll, and reporting on Iowa's 4th District elections.
***************************************************************************************
The preceding article was previously published by the Iowa Capital Dispatch and is republished with permission.