Florida Board of Medicine restricts trans youth healthcare
The Florida Health Care Administration's rule ending Medicaid coverage for gender-affirming care in the state went into effect this summer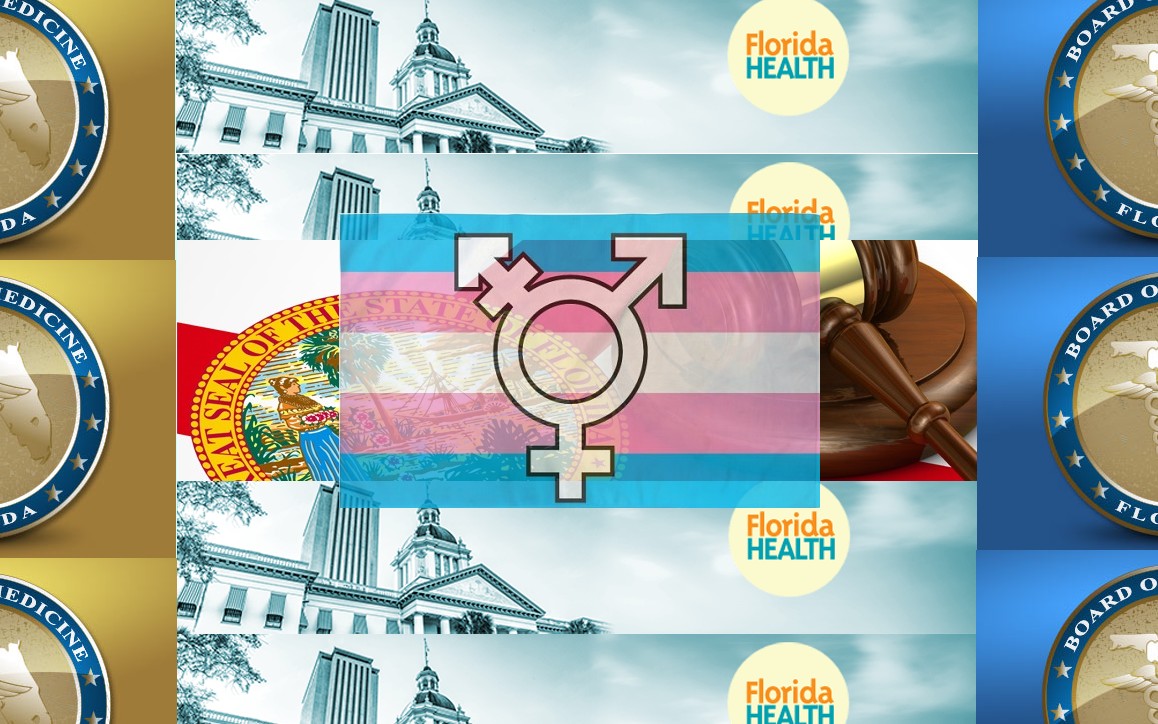 ORLANDO – Today, the Florida Boards of Medicine and Osteopathy finalized their proposed rules to restrict gender affirming care for transgender youth in the state which, when in effect, will be the only ban on gender-affirming in effect in America. Similar measures in Alabama and Arkansas are currently blocked in court.
The board voted 6-3 (with five others not present) on Friday to adopt a new standard of care that forbids doctors to prescribe puberty blockers and hormones, or perform surgeries, until transgender patients are 18. Exceptions will be allowed for children who are already receiving the treatments.
The Boards landed on similar language that would bar future puberty blockers, hormone replacement therapy and extremely rare surgical interventions as treatments for gender dysphoria in youth.
That language included an exception for young people already receiving these treatments for gender dysphoria prior to the effective date of the rules. However, they disagreed on allowing nonsurgical treatments for gender dysphoria to continue through Institutional Review Board-approved clinical trials.
The Board of Osteopathy approved language allowing transgender youth to access gender-affirming care via those studies while the Board of Medicine rejected that proposal, paving the way for different rules governing MDs and DOs (Doctors of Osteopathy). No such IRB-approved studies are currently being conducted in Florida.
Once the rules are posted, advocates have the opportunity to request an additional hearing and workshop from the Boards, a move that groups have indicated they will take. If denied, the rules move to a 21-day period in which the public can submit written comments before a final, procedural vote by the Boards.
The New York Times reported that before the medical board decided to craft the new standard, members received personal calls from the state's surgeon general, Dr. Joseph Ladapo, urging them to do so. Earlier this year, Florida became one of at least nine states to bar Medicaid coverage of gender-affirming care, affecting thousands of low-income adults and children.
"With young lives on the line, another state agency has placed the political ambitions of Ron DeSantis over its duty to protect Floridians," said Nikole Parker, Equality Florida Director of Transgender Equality. "These rules, as written, put transgender youth at higher risk of depression, anxiety, and suicidality. Those are the facts purposely ignored by a Board of Medicine stacked with DeSantis political appointees who have put their toxic politics over people's health and wellbeing. Transgender Floridians exist. We are part of this community. Gender-affirming care is lifesaving care — and it is care that is supported by every major medical organization, an overwhelming majority of medical providers, and should be left to young people, their families, and their doctors. Not politicians. Shame on the Florida Boards of Medicine and Osteopathy for trading the suffering of transgender youth and their parents for cheap political points."
Dozens of advocates for transgender youth packed the meeting room today and thousands of people have sent messages to board members, since the start of this process, expressing their support for these young people, a demonstration of the unpopularity of continued attacks on the rights of youth and their families to access the health care they need by Republican Governor Ron DeSantis and his allies.
Public testimony included the powerful personal stories of transgender Floridians, families, allies and health care professionals all pointing to increased risks of depression, anxiety, and suicidality in transgender youth whose identities are not affirmed.
Commenters also pointed to the over $80,000 in donations from members of the Boards of Medicine and Osteopathy to DeSantis' campaigns and political committee.
The rulemaking process was initiated after Surgeon General Joseph Ladapo sent a transphobic and medically inaccurate letter in April that officially positioned the Department of Health against health care for Florida's transgender youth.
Similar policies targeting health care for transgender young people have faced legal challenges in other states, including an Arkansas ban that has been placed under preliminary injunction by a federal judge as the legal process moves forward.
In that case, the court ruled that a ban on gender-affirming care would cause "irreparable harm" to trans young people and their loved ones and would prohibit "medical treatment that conforms with the recognized standard of care."
In Texas, enforcement of a rule against several families that allowed for child abuse investigations into parents who access gender-affirming care for their transgender children was also blocked, with the judge writing that "there is a substantial likelihood that Plaintiffs will prevail after a trial on the merits".
A spokesperson for Equality Florida noted in a statement:
"This is the first time a state medical board has been weaponized in this way to ban medical treatments for transgender children. However, the Boards of Medicine and Osteopathy are just two among the many state agencies stacked by Governor DeSantis with right-wing extremists and subverted into weapons against LGBTQ Floridians."
The Florida Agency for Health Care Administration's rule ending Medicaid coverage for gender-affirming care in the state went into effect this summer. Last week, the State Board of Education adopted a new series of rules dramatically expanding enforcement of the Don't Say LGBTQ Law, putting teachers' licenses at risk and targeting school districts with LGBTQ-inclusive policies regarding bathrooms and locker rooms.
In July, the governor ordered the Department of Business and Professional Regulation in a complaint against an LGBTQ-owned small business in Miami, threatening to strip the restaurant of its liquor license after it hosted a drag performance at its weekly Sunday Brunch.
DeSantis targets Orlando non-profit over holiday drag show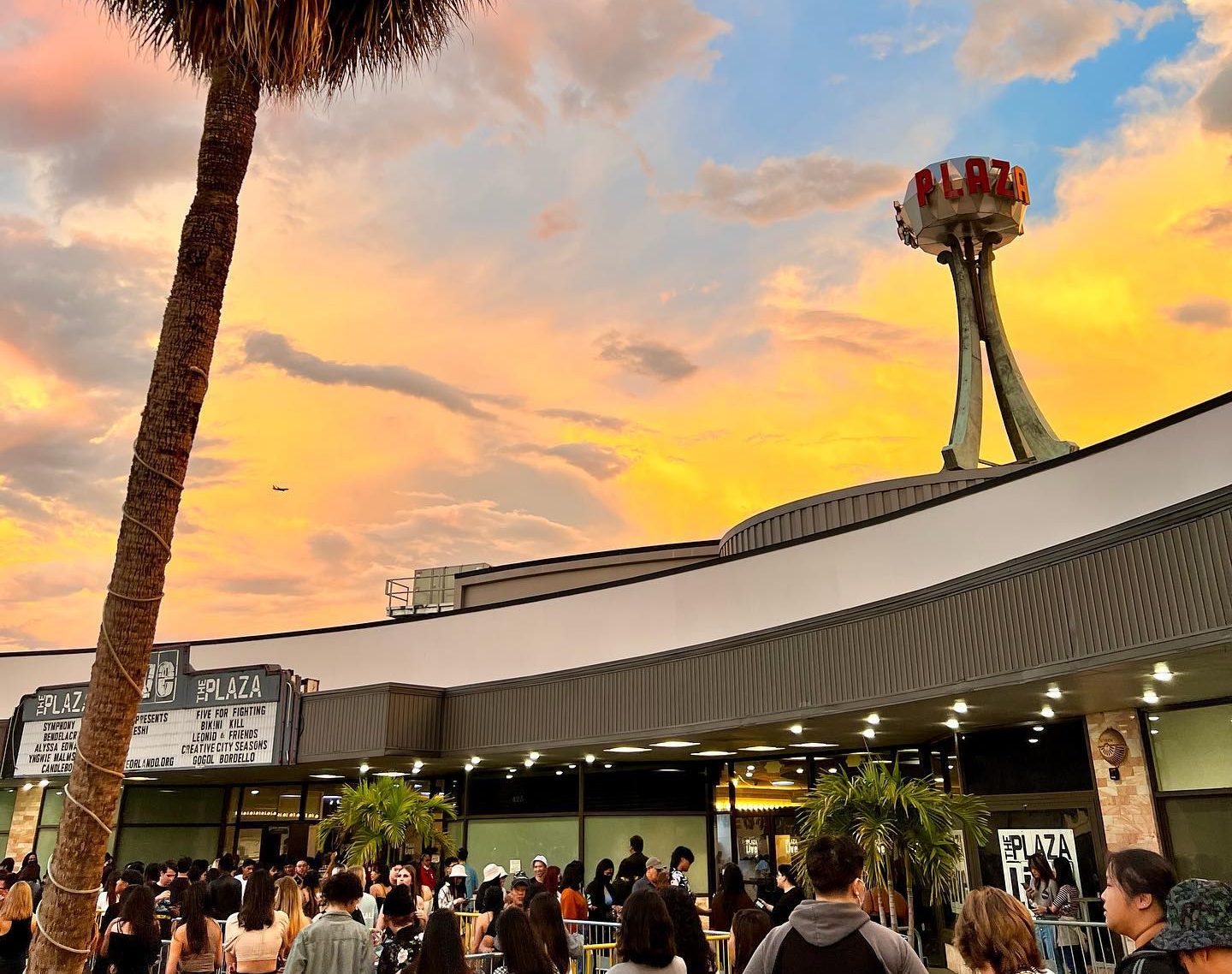 ORLANDO – Florida's Republican Governor Ron DeSantis escalated his war on the state's LGBTQ+ community ordering a state agency to launch a complaint against a Orlando non-profit over a drag holiday event it hosted in which children under age 18 were allowed to attend.
The state's Division of Alcoholic Beverages and Tobacco under the Department of Business and Professional Regulation filed the complaint on Friday against the Orlando Philharmonic Plaza Foundation alleging the foundation violated Florida law in allowing for a person to "commit lewd or lascivious exhibition" in the presence of an individual who is less than 16 years old. 
"A Drag Queen Christmas" was hosted by the foundation on Dec. 28 and during the performance sold alcoholic drinks at its Plaza Live venue. In the complaint, the agency states that the foundation used "Christmas-themed promotional materials" that did not give advance notice of the "sexually explicit nature" of the show's contents.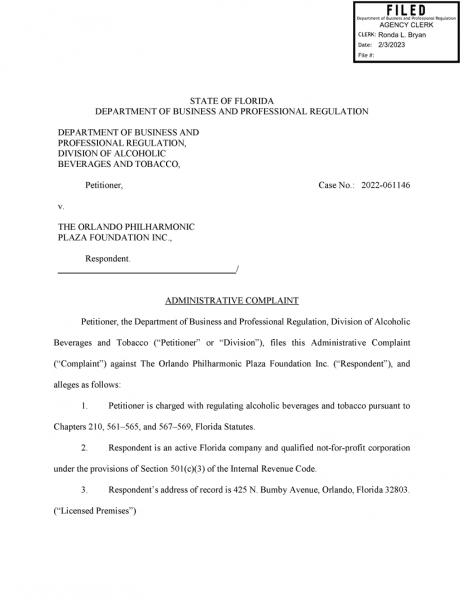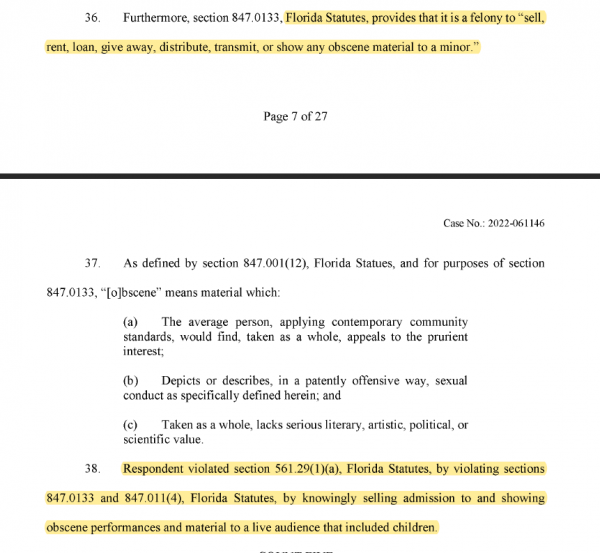 The complaint also states that the division sent the foundation a letter ahead of the show saying "sexually explicit drag show performances constitute public nuisances, lewd activity, and disorderly conduct when minors are in attendance" and the foundation's license could be subject to penalties if it did not ensure minors could not attend the event.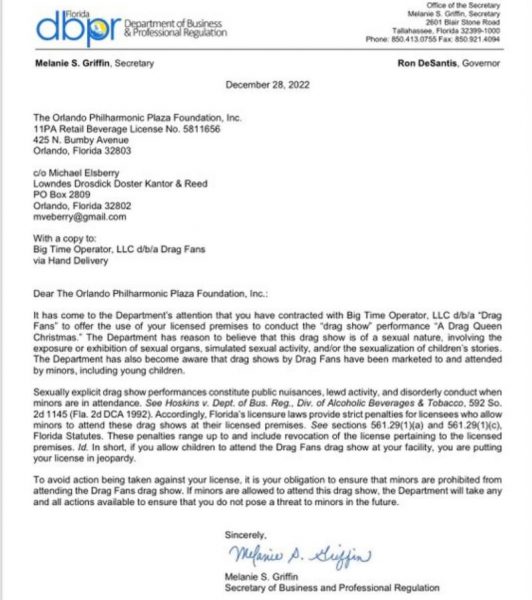 In its capacity as a regulator of alcohol, the division attempting to revoke the foundation's liquor license for six alleged counts of violating Florida statutes. 
When asked about the move by the DeSantis administration targeting the non-profit, Bryan D. Griffin, the spokesman for DeSantis said "Governor DeSantis stands to protect the innocence of children, and the governor always follows through when he says he will do something."
Orlando Weekly writer Matthew Moyer noted that The Plaza Live — besides serving as the performing home base of the Orlando Philharmonic — hosts a robust slate of touring bands, comedians, YouTubers and, yes, drag performers.
State Rep. Anna Eskamani released a statement to Orlando Weekly late Friday afternoon, condemning the state's actions in no uncertain terms. "Governor Ron DeSantis' culture wars are destroying people's jobs and livelihoods. The very notion of shutting down a small business over a drag show is insane and extreme," said Eskamani. "In the United States we do not allow the government to determine what we can read, see or hear or who we can gather with. Targeting drag performances limits everyone's freedom of speech and is all a part of the Governor's sick anti-LGBTQ+ agenda."
This is about dehumanizing LGBTQ people and targeting them for retribution by the state by portraying LGBTQ people as abberant and deviant. It's absolutely disgusting and should not be tolerated.

— Alejandra Caraballo (@Esqueer_) February 3, 2023
DeSantis previously filed a complaint against a popular restaurant and pub in the Miami's Wynwood neighborhood in July, alleging that it violated a public decency law in allowing children to attend a drag show.
The R house, is a unique casual fine dining establishment and lounge with an integrated gallery right in the heart of the vibrant Miami-Wynwood arts district named for Rocco Carulli, the executive chef as well as creator of the restaurant. The R House identifies itself on its Facebook page as "the proud home of South Florida's most popular weekend drag brunches! Make some time to check us out and experience R House."
The complaint was filed by the Department of Business and Professional Regulation on asking that the R House restaurant is a declared a public nuisance and has its liquor license revoked. 
According to the South Florida Sun Sentinel, the complaint was issued after a video of a recent performance at the bar's drag brunch went viral. A topless drag queen wearing lingerie stuffed with money can be seen in the video attempting to dance with a young girl, who the DPBR estimates is "between three and five years old." Twitter account "Libs of Tik Tok" originally found the footage on Tik Tok, posted by a user who wrote, "Children belong at drag shows!!!! Children deserve to see fun & expression & freedom."
The department cited multiple incidents of inappropriate drag performances with kids in the audience, including one in which a child "between the ages of ten and twelve" was "seen recoiling and turning away in her seat as a Brunch performer climbed on the back of the child's bench, squatted, and gyrated a couple of feet above the child's head."