Singer-Rapper Aaron Carter found dead at home Saturday morning
Representatives for Carter's family confirmed the singer's death but did not provide any immediate further comment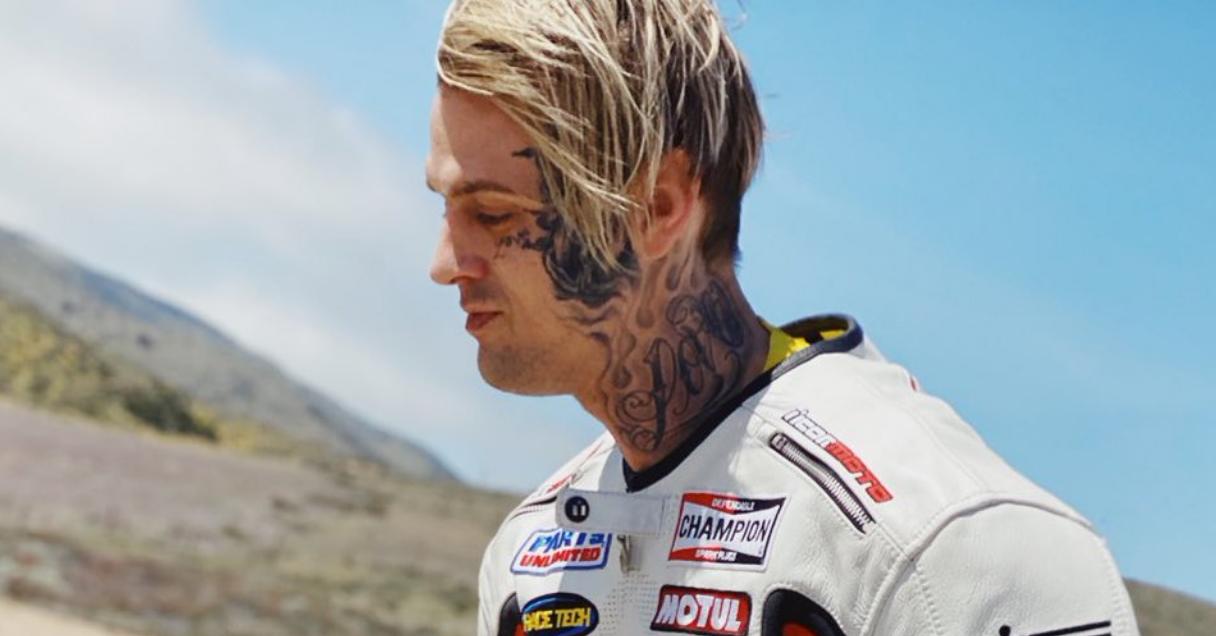 LANCASTER, Ca. – Los Angeles County Sheriff's Department homicide investigators are continuing their investigation into the circumstances surrounding the death of singer-rapper Aaron Carter, 34, who was found unresponsive in his home.
Los Angeles County Sheriff's deputies and EMS from L.A. County Fire Department's Fire station 129, responded to the Carter residence at 42502 Valley Vista Drive Saturday morning at approximately 11:00 a.m.
According to LASD spokesperson Deputy Alejandra Parra, the person making the 911 call, later identified as the house sitter, stated "she found a male unresponsive in the bath tub." She was advised by the dispatcher to begin cardio pulmonary resuscitation (CPR) prior to the deputies arrival.
Shortly after the deputies arrived, LACD Fire department EMS personnel arrived and pronounced the male (Carter) deceased at the scene. Representatives for Carter's family confirmed the singer's death but did not provide any immediate further comment.
"We are still in the process of accepting this unfortunate reality," Carter's fiancé, Melanie Martin said in a statement Saturday afternoon. "Your thoughts and prayers are greatly appreciated."
The singer's publicist released a statement noting: "The family has been notified and will be flying out to Los Angeles. Aaron worked very hard towards the end of his life in recovery, to be a good father and to make amends with his family."
The singer-rapper rose to fame as an adolescent star singing and acting. Carter, the younger brother of the Backstreet Boys' Nick Carter was an actor in film and television shows like "Lizzie McGuire" and "7th Heaven."
He opened for the Backstreet Boys on a 1997 tour, according to The Hollywood Reporter, and he did the same for Britney Spears, according to The Associated Press.
Carter is perhaps most well known, however, for his sophomore album "Aaron's Party (Come Get It)," which was released in 2000 and has been certified triple platinum, KTLA reported.
It included the title track as its first single, as well as a cover of "I Want Candy" and a basketball-themed song "That's How I Beat Shaq." The parody song features an accompanying video with NBA icon Shaquille O'Neal in which the Hall of Famer loses a game of pickup to the scrawny preteen.
The teenage Carter was seen as a heartthrob who had several high-profile romances, including with fellow child stars Lindsay Lohan and Hilary Duff. In 2019, he publicly came out as bisexual, although he admitted he had only dated women.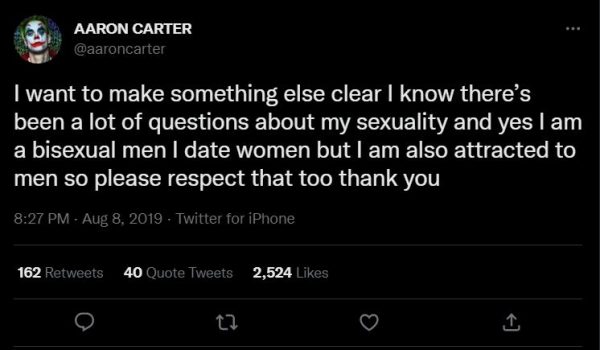 Following his initial twitter post Carter appeared on an episode of The Doctors, during which he confirmed he was bisexual, and that he would be open to dating a man if one "comes into my life and sparks an interest."
He later appeared to have partially walked back his coming Out as bisexual saying his remarks were misconstrued.
In a podcast for Hollywood Life, Carter was asked if he would ever date a man. The 30-year-old singer said no.
"It was more so just a story that happened when I was like 17 with somebody. And I can find men and women attractive, but when it comes down to it, I think it was a little misconstrued," Carter said. "I see myself being with a woman and having kids. I want to have a family."
"I keep telling people that. I don't want it to be misconstrued too much just because I was open about a story," he added.
He later seemed to reconsider claiming that he was ready to embrace his bisexuality and would be open to dating a man if one caught his interest. He also had plans to include his bisexuality in his upcoming music.
KTLA reported that the singer also had publicly battled addiction for many years, facing legal troubles and entering rehabilitation while continuing with his music career, according to E!.
In September of this year, he entered rehab for the fifth time so he could regain custody of his infant son, Prince, according to the Los Angeles Times.
He also publicly feuded with many, including his brother Nick, whom he accused of trying to put him under a conservatorship.
In 2019, he revealed on "The Doctors" that he was diagnosed with "multiple personality disorder, schizophrenia, acute anxiety and manic depression," according to CNN.
Angelica Ross becomes latest Trans talent to choose advocacy over Hollywood bullsh*t
Ross is done. Done with Hollywood, done with us. She says "I'm moving back to Georgia to prepare to run for office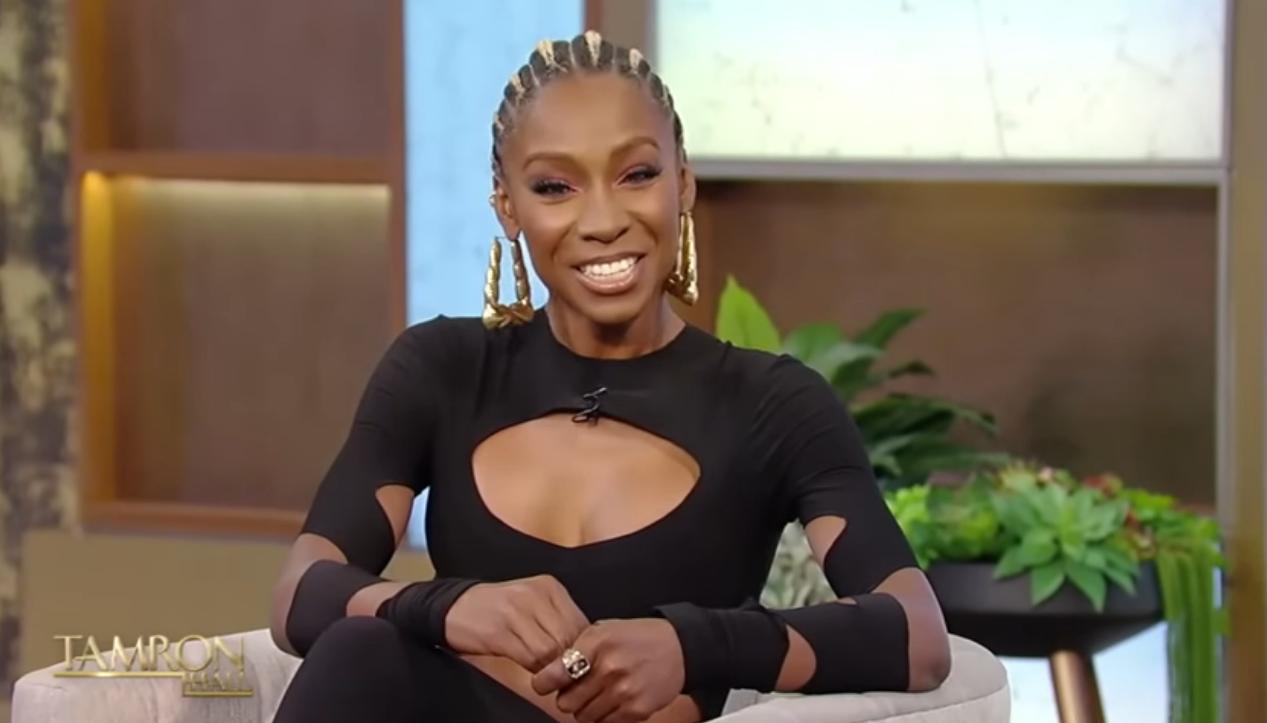 HOLLYWOOD – Angelica Ross, Pose and American Horror Story star, appears set to chuck Hollywood's fantasy horror stories for America's REAL horror show…. Politics.
To quote the late Peter Finch of the yesteryear film about media, Network, she is mad as hell and not going to take it anymore. She is not the first major transgender talent to do so either. Pose writer, director and producer Janet Mock also came out blazing against Hollywood with both guns a fire, "I am angry" she shouted in a speech she delivered at a Pose premiere party a few years back. ""F–k Hollywood … Does this make you uncomfortable? It should. It should make you f–king shake in your motherf–king boots. This is speaking truth. This is what 'Pose' is." She asserted about the lesser pay she received than other white producers. "It's a show, but it means so much to everyone to 'ensure that we enable black and brown trans women to make it' because that sounds good. It makes you comfortable to talk like that because then I don't scare you into facing the f–king truth. You all have stomped on us."
One black trans woman who stood and cheered her on that night was Angelica Ross.
Ross speculated to The Hollywood Reporter that her spiritual support of Mock that night may have inspired bad blood with top boss Ryan Murphy. "I was in the audience, and I was standing up and supporting her and telling her vocally, 'I've got your back.' I'm not saying that I agree with the way that she did things, but I'm like, 'Janet's very smart. Why would she do something so dramatic?' And I knew there had to be a reason. And when I talked to her, she told me, 'Girl, you think this is the first time Ryan Murphy's hearing me say any of this? I've said this all to him."
Angelica Ross thought Murphy was going to be her hero. Instead, he turned out to be her ghost. She had pitched the idea of an AHS with an all black woman cast. He was on board and enthusiastic.
Until he wasn't. Then he was gone, no explanation, and no renewal of her for a future season of AHS either.
As Ross tried to make sense, and capitalize on exercising power in Hollywood, ("What I witnessed — my eyes just bucked open. I just wasn't sure what I was witnessing. I definitely was witnessing a lot of white men on set in kind of a white-male-dominated space"), she found herself embracing another power that was not so insanely confusing: advocacy. 'Ever since I've been on Pose, your white actors aren't clocking in like we're clocking in. We have to go out there now because Pose is this big show. And you're saying that Pose is not just entertainment, it's an act of advocacy. You're not calculating that you have turned your actors also into advocates."
So, with the ambition of an artist, and the integrity of an advocate, Ross observed the power brokering of those who might not have had power in the past: white women. She was both admiring, and appalled. "Somehow folks like Emma Roberts and others — I mean even Billie Lourd, but Billie Lourd I'm cool with — those girls were able to make moves on the set. They were able to open up their mouths and things moved. Sometimes I didn't know if I was watching a mean girl or if I was just watching a woman standing up for herself."
She took the observation to heart and stood up against transphobia and racism on the set. One incident was reportedly when Roberts mistook making a transphobic comment as an "innocent" attempt to be shady. Ross called her out on it. According to Ross, Roberts later regretted her behavior "Emma's got big balls…This girl is no damsel in distress, ever" and she called to apologize. What ensued was a poignant discussion on what it means to be an "ally." Roberts earnestly told Ross she wanted to be one, and that she saw Ross's advocacy. Ross responded, "You can't call yourself an ally. It is an action. You need to be real with me in this conversation. I'm being real with you. You were being messy…Oh, so you see me? You see me talking about the anti-Blackness? Are you using your platform to amplify the work that I'm doing? No, you haven't. So what kind of ally are you?"
Mic drop.
Ross also found herself having to stand up against the harassment of a crew member who was frequently by her side sporting Trump-ian ilk racism including BUILD THAT WALL and I DON'T KNEEL. She put her foot down and demanded that director John Gray do something about it. Gray did something. He ran to HR,
As the bureaucrats poured though employment manuals trying to find the homogenous "make everyone happy" solution, Ross got pissed and posted about the situation on the X that used to be Twitter. This freaked everyone out, including Murphy himself, and they all demanded she take her post down.
Clearly all involved were oblivious to the fact that they were suppressing Ross's "free speech" while ruminating over the "free speech" rights of the white dude grip on the set.
"I've dealt with this before. This is not my first time at the rodeo of dealing with that energy of white people who think that they are doing good but won't check their own selves when someone Black or of the people they're trying to help is telling them, 'You have a blind spot" Ross says.
That is all in the past now though. Ross is done. Done with Hollywood, done with us. She tells the Hollywood Reporter, "I'm moving back to Georgia to prepare to run for office. I've been consulting with Renitta Shannon, a former Georgia state representative who also just recently ran for lieutenant governor. I go into candidate and campaign training next month. I have also been speaking with folks like Bruce Franks Jr., who is also a Black politician from Missouri who shook the table. So I'm fully walking away from Hollywood. But I'm always going to be who I am. You don't have to be on TV to be a creative person, to live a creative life."
So. A powerful actress got her feelings hurt, but may have learned how to be a better and true ally, and we all are waiting to see her prove it. A hugely powerful, talented and progressive media titan got spanked (again) and hopefully will cherish, elevate and value the well spring he heralded publicly: beautiful forthright trans women of color.
And an advocate burned in the capitalistic, transphobic, racist heat of American business has risen as a phoenix to become a professional powerful ADVOCATE, no more to fight using subtleties and stories, but to star as herself taking on the establishment head on.
That is a show we all need.
*****************************************************************************************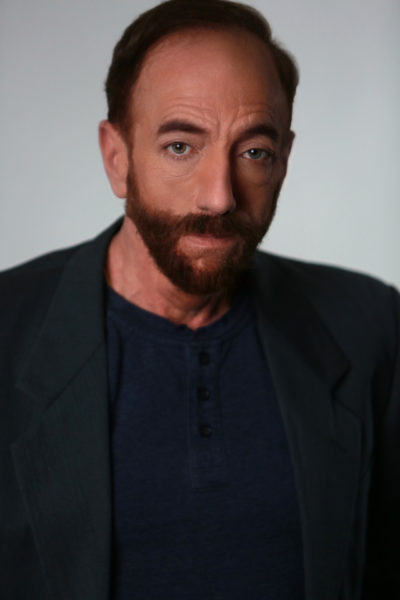 Rob Watson is the host of the popular Hollywood-based radio/podcast show RATED LGBT RADIO.
He is an established LGBTQ columnist and blogger having written for many top online publications including The Los Angeles Blade, The Washington Blade, Parents Magazine, the Huffington Post, LGBTQ Nation, Gay Star News, the New Civil Rights Movement, and more.
He served as Executive Editor for The Good Man Project, has appeared on MSNBC and been quoted in Business Week and Forbes Magazine.
He is CEO of Watson Writes, a marketing communications agency, and can be reached at [email protected] .