New Public Justice President Tom Sobol is taking on Big Pharma
In March of 2023, he is going to trial before Judge Edward M. Chen in San Francisco in a case against a California based Big Pharma giant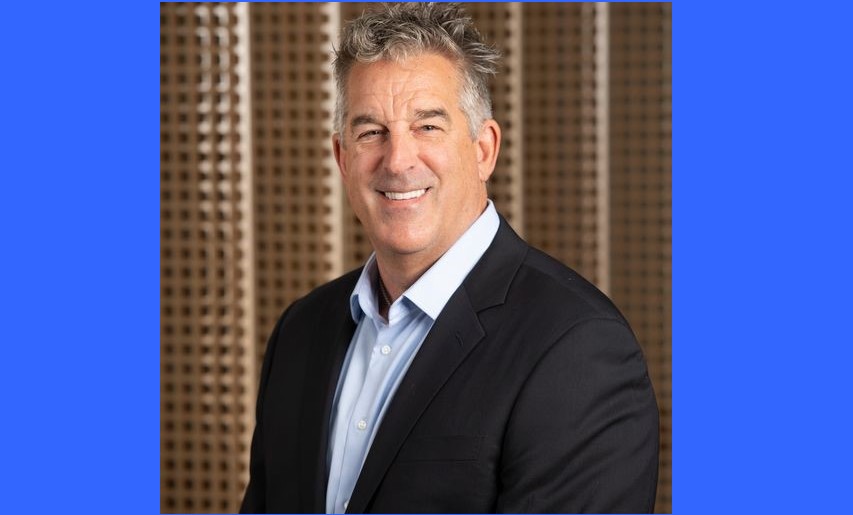 By Karen Ocamb | WEST HOLLYWOOD – If there is a star of the 7,359-word, June 2004 Atlantic article "Greed on Trial" about the $1.3 billion Massachusetts Big Tobacco-fee trial, it's attorney Tom Sobol.
"Both on and off the stand, the forty-six-year-old Sobol cuts a bold figure, closely resembling Bruce Springsteen before the Boss started showing his age," contributor Alex Beam wrote in about the recently installed Board President of Public Justice, a national nonprofit legal advocacy organization.
The intricate, complicated and fascinating story about the legal wrangling over attorneys fees following the landmark longshot 1998 victory over Big Tobacco posits Sobol as a hero, "the One Just Man in the eyes of the state's lawyers" grounded in ethics, willing to publicly call out his former law firm, Brown Rudnick Berlack & Israels, over their corporate fee greed. Sobol, who "led all the private attorneys in the Massachusetts case," actually asked the court to determine whether Brown Rudnick's claim violated a rule of professional conduct that "bars a lawyer from charging or collecting a clearly excessive fee" after the $775 million arbitration award, Beam reported.
"Here was the real problem looming for Brown Rudnick: in the bloodless world of corporate law, Sobol was an unabashed crusader who exuded passion for his adopted causes" through his work as a public-interest lawyer.
Eighteen years later, Sobol is now a Partner & Executive Committee Member at Hagens Berman Sobol Shapiro LLP, the lead negotiator in court-approved settlements totaling more than $2 billion, with recent successes totaling $649.75 million in direct purchaser class settlements and named by LawDragon last February as one of the 500 Leading Lawyers in America.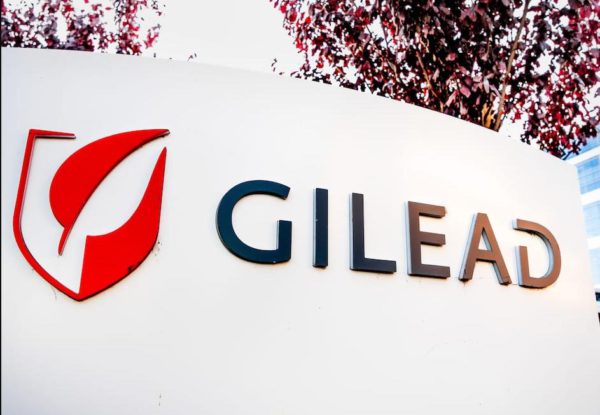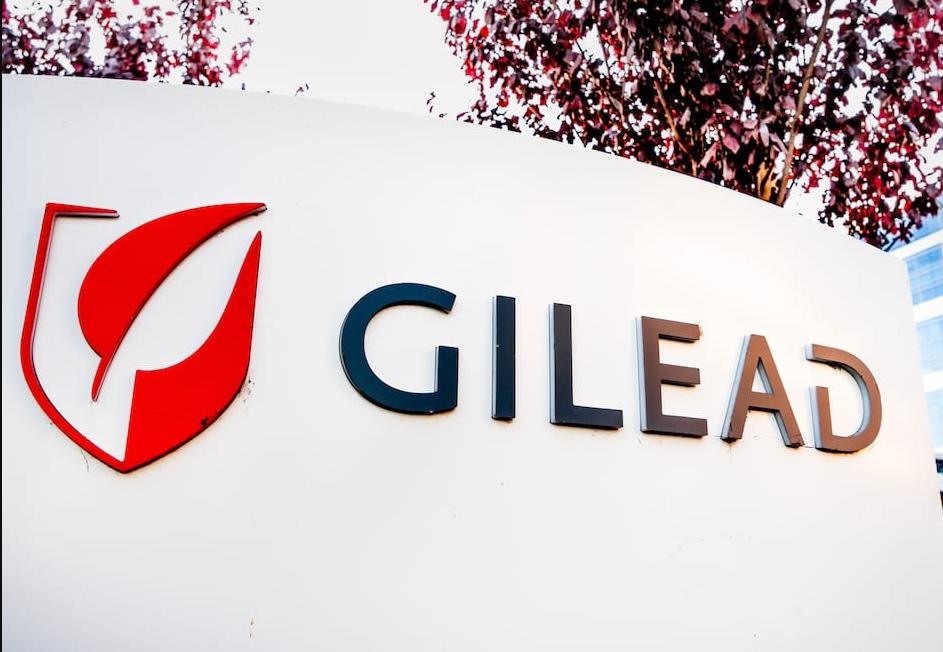 For 25 years, much of Sobol's practice has focused heavily on pharmaceuticals, pharmaceutical pricing and pharmaceutical misbehavior. On March 23, 2023, he is going to trial before Judge Edward M. Chen in San Francisco in a case against Big Pharma giant Gilead, In re HIV Antitrust Litigation, which was initially brought by AIDS activist Peter Staley.
"We allege that Gilead has been able to jump from one patented product to another patented product to another patented product by putting products together in [Pharma packaging] and thereby prevent less expensive, equally effective generic HIV drugs from being on the market in any meaningful way," says Sobol. "And they've done that by, we allege, either paying off the competition by, for instance, befriending them, bringing them into a deal where they agree that they will not do licenses with anybody else, and therefore encourage that generic company to stand down on a patent challenge. Or they have done explicit agreements with some companies simply that they won't release a generic drug if they do another business deal with them on a similar product."
Staley was "one of the original lead plaintiffs who, among other things, was alleging at these agreements and seeking to essentially get injunctive relief against Gilead from continuing this kind of actions that delay generics. He has since had his claim dismissed out of the case for some technical standing reasons," says Sobol, "but he still legitimately should be credited as being an originator of this case and fully behind this case."
There is something metaphysically ironic having this Boss from Massachusetts suing a pharmaceutical company for putting corporate greed over the anguish of people with AIDS, so movingly described by New Jersey Boss Bruce Springsteen in "The Streets of Philadelphia:" "I was bruised and battered/I couldn't tell what I felt/I was unrecognizable to myself/Saw my reflection in a window/And didn't know my own face/Oh brother are you gonna leave me wastin' away/On the streets of Philadelphia?"
"My father instilled in me a belief that hard work is in and of itself something of tremendous high value. My mother taught me that there isn't anybody who you can't find value in," says Thomas Matthew Sobol, born January 6, 1958, in Framingham, Massachusetts.
Sobol graduated from Clark University in Worcester in 1980 and from Boston University School of Law in 1983. He then worked for Allan Hale, chief judge of the Massachusetts Appeals Court, for a year before joining Brown, Rudnick, Freed, and Gesmer where he was chair of their pro bono program, on the hiring committee, and practiced criminal and white-collar defense and civil litigation, before departing in 2000.
At his core, Sobol draws from ethics and being tougher than the rest to fight injustice.
"Earlier this year, the board of Public Justice voted approval of a strategic direction document. I see this strategic document as constitutional to this organization. And as president, it is my job to see that the board delivers on this promise," Sobol said at the organization's 40th Anniversary Gala last July. "At Public Justice, we see two interlocking problems that reinforce and perpetuate systems of oppression, exploitation, and inequality: predatory corporate power and ideologies of white supremacy. Together, these evils harm people and continue to warp and shape many of our laws and institutions. Some people deny that these systems ever existed or insist that they are historic relics. We believe that they are central drivers of injustice. To meet these challenges, what is Public Justice's work? We are strategic and proactive. We are focused on changing inequitable institutions and systems, and we are driven through structured managed resource programs capable of delivering the change we seek to deliver the mission of Public Justice."
And then there's tilting at windmills — taking seemingly unwinnable cases without necessarily seeking a profit or even winning. "Look what Karla Gilbride (co-director of Public Justice's Access to Justice project) achieved this year in her unanimous Supreme Court victory — that was tilting at a windmill. Who would've ever thought it would make sense to go to this Supreme Court on that [pro-employee] issue and have any level of success, right?" Sobol asks. "She and the rest of the team went for it and got it. Tilting at a windmill also means that you're pointing True North — you have a true objective, a socially conscious objective, which Karla had. Over the years, I've tilted at my own windmills and I've lost more than I've won. But sometimes I've won."
******************************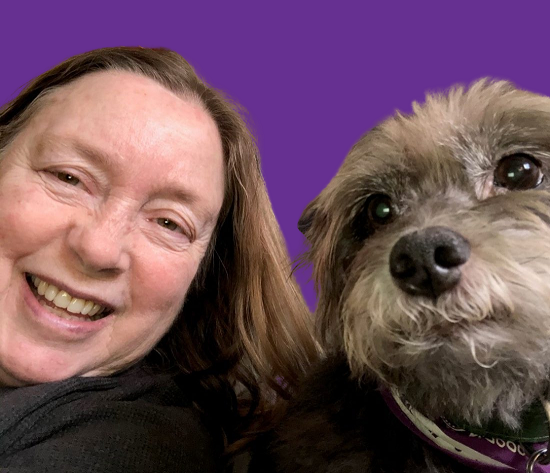 Karen Ocamb is the Director of Media Relations. She is an award-winning journalist who, upon graduating from Skidmore College, started her professional career at CBS News in New York.
Ocamb started in LGBTQ media in the late 1980s after more than 100 friends died from AIDS. She covered the spectrum of the LGBTQ movement for equality until June 2020, including pressing for LGBTQ data collection during the COVID pandemic.
Ocamb joined Public Justice in March 2021 to advocate for civil rights and social, economic, and racial justice issues. She lives in West Hollywood, California with her rescue dog, Pepper.
******************************
LGBTQ+ youth are target of a massive fear-mongering campaign
Transgender kids existing isn't a real problem — and certainly not one at the scale which the panic mongering suggests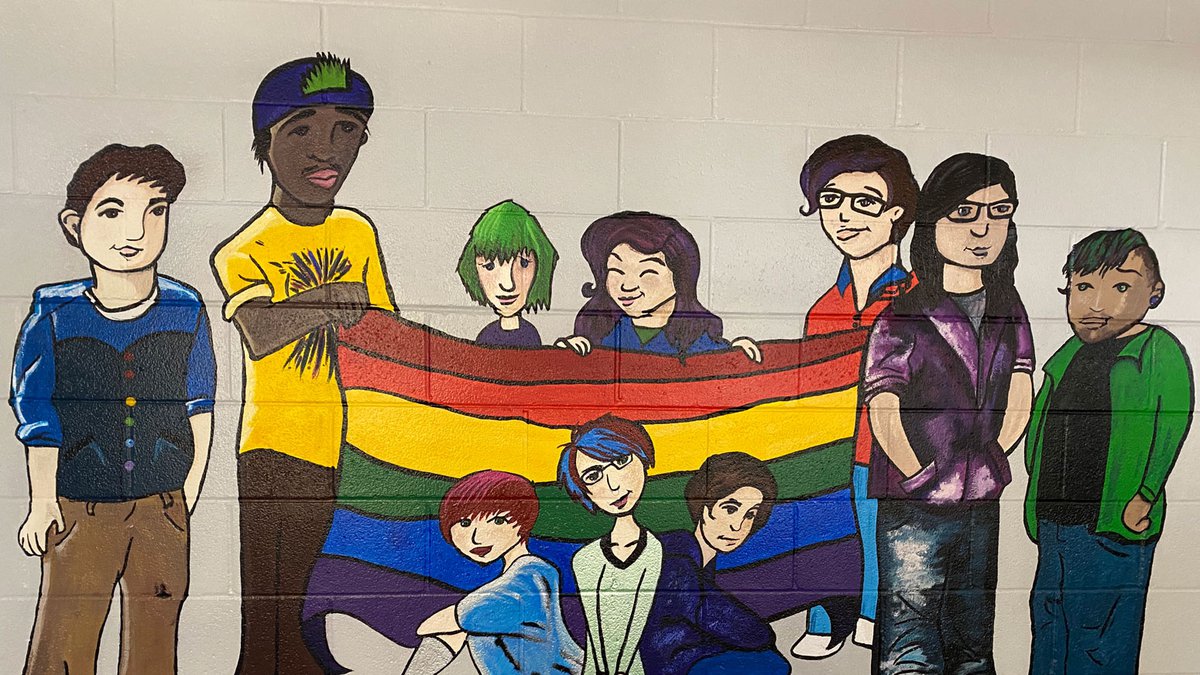 By Editorial Staff | LINCOLN, Ne. – With the impending midterm elections, and a view toward 2024, transgender issues have received a lot of attention in campaigns and the media recently. Particularly at question is the treatment of minors with gender dysphoria and whether or not public schools should support transgender kids.
However, the numbers don't make sense for how much space the issue is taking up in the national conversation. Transgender kids existing isn't a real problem — and certainly not one at the scale which the panic mongering suggests. To be clear, we at Seeing Red Nebraska fully support trans-inclusive education and policies and reject fear-mongering moral panic attacks that harm children and public schools alike.
But considering the wide attention this issue is receiving in campaign events and the media, we wanted to look into how big of a "problem" transgender identity in schools really is (spoiler: it's not). Instead, we need to use our precious time on what actually harms children. Both parties with their rich donors benefit from keeping us distracted from the actual, big issues that might unite us in pushing for real change for all. We spend our time discussing a right-wing manufactured panic campaign that allows the GOP to attack schools and teachers at the same time as spreading trans-hate.
If one listens to right-wing moral panic campaigns, they'd be under the impression that today's schools are overrun by children identifying as a variety of people, including as not people at all. Please note that the "furry" panic by far-right extremists is a deliberate attempt to dehumanize trans people by equating trans identity with animals.
Further, equating a sexual kink community with trans identity serves to sexualize children's identity and portray LGBTQ individuals as sexual deviants. (Adult) kinks are not an identity, and (gender) identity is not inherently sexual.
Yet, the (completely debunked) furry panic about litter boxes in schools functions neatly to malign the LGBTQ community in general, and transgender individuals in particular, as non-human sexual perverts that target children — a narrative with a long homophobic history which, in the US, dates back to the 1800s and is also strongly informed by German Nazi propaganda in the 20th Century. And where do most children congregate outside their parent's direct supervision?
Of course, at (public) schools, which right-wing extremists can malign as corrupting our children — sexually as well as intellectually — with the convenient side effect of also making defunding and school privatization more palatable to the public.
Our writers at Seeing Red Nebraska were curious how prevalent gender transitions among minors in the US really are.
Reuters recently published this analysis of gender dysphoria and its corresponding treatments among minors nationwide. The study found rising numbers of both gender dysphoria diagnoses and treatments for it. However, to put the numbers into perspective, according to childstats.gov, 50.7 million kids aged 6-17 lived in the US in 2021, meaning that a grand total of 0.08% of all children nationwide received a gender dysphoria diagnosis that year.
Our writers immediately wondered if this rise is due to new generations of kids being comfortable playing with gender to see what fits (which is AWESOME) and expressing themselves in all kinds of ways using gender, sex, fashion, pronouns, and other identifying tools. Trans Actual UK similarly explains the seeming rise in gender dysphoria in young people by pointing out that, thankfully, there are increasing support systems available to trans youth.
In other words, the rise in gender dysphoria diagnoses in minors can rationally be explained by increased societal awareness and acceptance of non-binary identities which allows kids to "come out of the closet" and explore their identity more freely. Further, kids with gender dysphoria now have increasing (yet still woefully inadequate due to various red tape obstacles) access to often life-saving medical intervention and social support including inclusiveness in schools.
Yet, how many minors with gender dysphoria diagnoses actually seek and receive medical treatment? According to the Reuters study, a mere 3.5% on average of children diagnosed with gender dysphoria (remember, this is 3.5% of the 0.08% of all children nationwide) in the US initiated the extremely maligned puberty blocker treatment — which is completely reversible. In 2021, the latest year for which data is available, this means that 1,390 minors NATIONWIDE started on puberty blockers.
Similarly, 4,231 minors diagnosed with gender dysphoria initiated hormone treatment in 2021 — again, this is nationwide. This constitutes an average of 11.25% over the five year course the study covers of those youth diagnosed with gender dysphoria. The discrepancy between the use of puberty blockers and hormone treatments is likely due to the limited applicability of puberty blockers (they only work for kids diagnosed and treated BEFORE the onset of puberty) and the fact that hormone therapy is often used IN ADDITION TO puberty blockers — meaning that many youth are counted BOTH in the hormone therapy graph and the puberty blocker graph.
As Reuters further notes, "[t]he ultimate step in gender-affirming medical treatment is surgery, which is uncommon in patients under age 18." The Reuters analysis explains that many hospitals do not provide surgical intervention to minors at all, and consequently found records for only 56 genital surgeries on minors between 2019 and 2021. Unfortunately, their analysis is unclear about whether certain intersex conditions are included in this count. As to the more common "top surgery" (the surgical removal of breast tissue), the study found records for 776 mastectomies within the same time frame.
This constitutes 0.8% on average of minors diagnosed with gender dysphoria within the same timeframe (although medical treatment of gender dysphoria is a years-long process, so these individuals were likely diagnosed much earlier).
One caveat of the Reuters data is that it is based on insurance data, so that surgical procedures paid for out of pocket (or performed abroad) are not counted here. Also, the data provided is not clear on whether the count of "top surgery" includes treatment of gynecomastia (the growth of breast tissue in boys and men which can induce gender dysphoria in otherwise cis-gender males).
In general, the data suggests that surgical intervention in minors is extremely rare, and transgender individuals tend to wait until adulthood until seeking gender-affirming surgery — probably to no small degree also due to the prohibitive cost out-of-pocket, even if insurance covers a portion.
We'd like to note here that ANY medical treatment on minors for gender dysphoria requires parental consent, which sadly may be a significant barrier for at-risk transgender youth. This, of course, goes counter to the far-right extremist non-sensical claim that SCHOOLS push medical treatment on children.
Schools are obviously not medical facilities capable of either diagnosing nor offering treatment to medical conditions. And even if youth with gender dysphoria are lucky to have the support of their parents, the medical process of finding a trans-inclusive medical facility and appropriate psychologist can be daunting.
It's incredible to see how very few children actually have these medical interventions compared to how much we hear about it from both the right and the left. Since trans kids are basically the entire conversation these days, we certainly assumed these numbers were a lot higher.
The larger point is that the numbers don't make sense for how much space the issue is taking up. This isn't a real problem and we need to use our precious time on what actually harms children.
For some more perspective on these numbers, the number one cause of death in children aged 0-18 is now firearms, with 3,219 children shot to death in 2020 alone (and many more injured).
Just over a week before an election that will determine student debt, abortion rights (and whether pregnant women are full people), whether we can slow the burning fire of the planet, and whether the United States of America will continue to stay a democracy, the trans issue takes up astronomically too much space in the national political conversation.
It is not that the issue is unimportant, or that it doesn't involve a lot of distress to people, but right-wing extremists don't want to do a single thing about that. Instead, they are going to zero in on a rare medical intervention that medical experts have decided is in the best interest of a vanishingly small percentage of children, diagnosed with a particular kind of distress, to turn trans-hate into a politically motivated moral panic issue, while major issues such as access to healthcare for EVERYONE, income inequality, and climate change apply to virtually everyone and even have indirect effects on social issues.
To some degree, liberals have contributed to this outsized attention to moral panic issues because the disproportionate nature of the debate favors the right — foregrounding and maligning a social issue affecting a minority community over the very same widespread material fairness issues that affect us all — bodily autonomy, the right to self-determination, and equitable access to medical treatment, after all, are not *just* trans issues.
Yet, here we are playing whack a mole with the litter box canard. To give the benefit of doubt, the majority of the general public wants kids to grow up unharmed and comfortable with their bodies and identity, feeling safe in their own skin.
However, extremists like to exploit that concept and turn it into something menacing instead of a healthy and normal human feeling of wanting kids to grow up confident in their bodies and their communities.
Since both political parties primarily serve the wealthy (and politicians usually are wealthy themselves now), it is necessary to find a "safe" social issue to fight over in order to differentiate themselves and to keep larger economic issues out of the discussion.
Whatever minority group of people they choose to make their battleground, people who were almost certainly always having a rough time of it to start with suffer more when this happens. But while both parties benefit from keeping us distracted from the big issues that might unite us in pushing for real change, the GOP definitely chose this debate — it allows them to attack schools and teachers at the same time as causing panic around children. Win win for them, while trans kids — and all our kids — suffer as the collateral damage.
*********************
The preceding commentary and news analysis was written and published by the Seeing Red Nebraska Editorial Board and is republished with permission.