The L.A. Arboretum breaks ground on a new visitor plaza
The new plaza will be a gateway for visitors to enjoy the magnificent 127 acres plus updates & restores existing mid-20th century entrance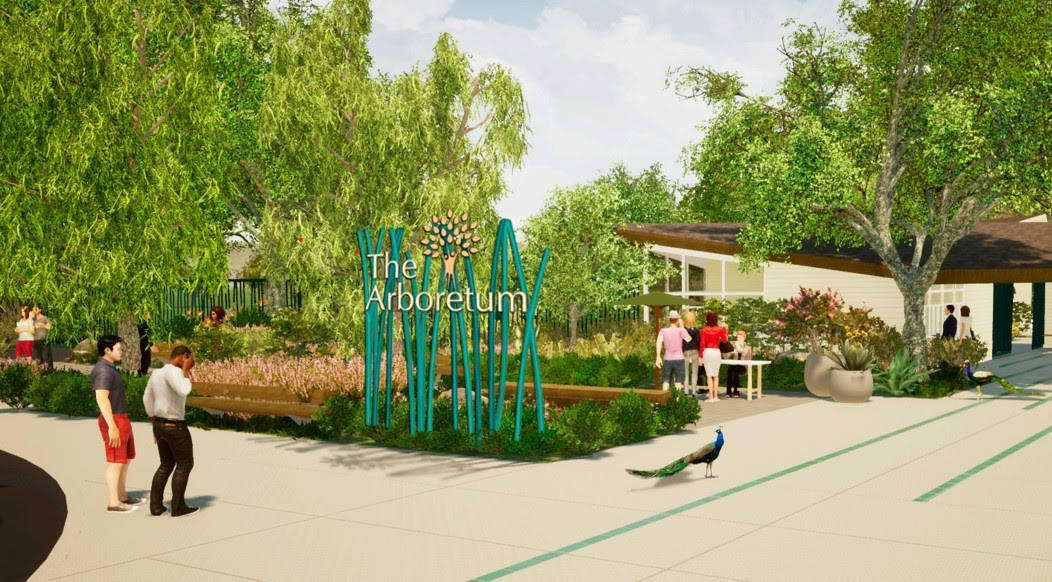 LOS ANGELES – Officials of Los Angeles County and the Los Angeles Arboretum Foundation had shovels in hand Friday, November 4, to break ground for the construction of a new Visitor Plaza at the Los Angeles County Arboretum and Botanic Garden. The $10 million project is designed to set new standards in visitor hospitality, horticultural beauty, and improved garden access.
"The Arboretum is a partnership venture between the Arboretum Foundation and the Los Angeles County Department of Parks and Recreation. The new Visitor Plaza will be a gateway for visitors from across L.A. County to enjoy the magnificent 127 acres," Norma García-González, Director of L.A. County Parks and Recreation, said at the ceremony. "This bright new face for the Arboretum reflects the vastly increased community we serve and new-found appreciation for time spent in the natural world," shared Richard Schulhof, Arboretum CEO.

It was a proud moment for former President and Honorary Arboretum Foundation trustee, Ken Hill, PhD, who was part of the community and fundraising effort to build the new entrance. "The best result from this endeavor was discovering thousands of friends of the Arboretum who love the gardens and are happy to support its improvement," he said.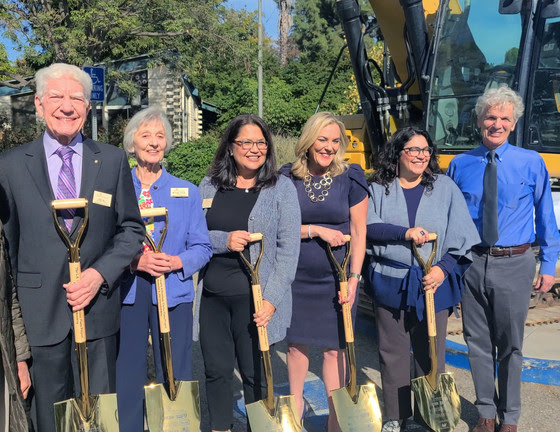 L.A. County Supervisor Kathryn Barger, a supporter of the new project, was at the groundbreaking. The new entrance will add an Arrival Plaza, Welcome Plaza and Ticketing Pavilion within the footprint and re-adaptation of the existing mid-20th century modern complex. The project, funded by the Arboretum's first capital campaign in 40 years, is the Arboretum's largest improvement to date.
The $10 million project updates and restores the existing mid-20th century modern entrance.
The Visitor Plaza is scheduled to be completed in 2023 during the Arboretum's 75th Anniversary. More than 700,000 visitors a year enjoy the Arboretum, which is governed through a private-public partnership between the nonprofit Arboretum Foundation and the County Department of Parks and Recreation. Project design was completed by EPT Design, Dunbar Architecture and Hunt Design.
LA LGBT Center worker misgendered in death investigation
"Following Day's death she was repeatedly misgendered by authorities and the local news media. We categorically condemn such carelessness"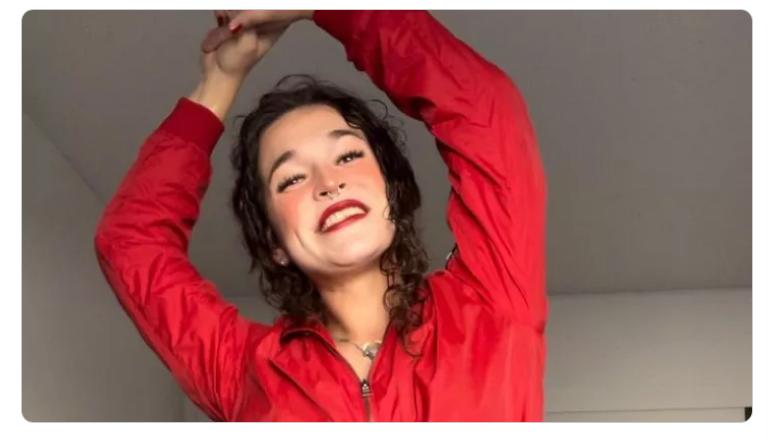 MALIBU – The body of 27 year-old  Day Rodas was discovered last Thursday in Malibu. According to the Los Angeles County Sheriff's Department, Lost Hills Station deputies received a call for service in the 33000 block of Mulholland Highway regarding a person down call at approximately 7:30 a.m. When responding deputies arrived, LA County Fire Paramedics were on scene treating the victim.
The victim was pronounced deceased at the scene. 
The Los Angeles County Sheriff's Homicide Investigators initially determined that the deceased was a woman but then in a statement said the descendant was a male adult, with no obvious signs of trauma. The statement added that cause of death was pending and will be determined by the LA County Department of Medical Examiner-Coroner at a later time.
In a GoFundMe post made on Sunday to raise money for her funeral expenses, her sibling Susie Rodas wrote:
Hi my name is Susie Rodas my older sister Day Rodas has passed away and the death still remains unknown. Her body was found in Mulholland highway around 7:45 am Thursday. My family and I went to the police station to file a report on a missing person in hopes she was only missing since she stopped responding to texts and calls.
Her boss from work called saying she didn't show up to work so we knew something was wrong. She also had moved back in with us so when she didn't arrive home for two days we knew there was a problem. Once we finished the report I got a call a few hours later from the homicide hotline saying the body they found matched my sister's.
They don't know exactly how she died which has been unsettling for my mother, father, my little brother and I. In hopes she would be found alive she was not.
She recently started living her life authentically as she came out to friends and family about being a trans woman. She was the most forgiving person who strongly advocated for LGBTQ rights. She had so much love for family and friends and she saw the good in everyone. Despite some people treating her with disrespect because she finally started being who she truly was she never disrespected anyone- she was too pure and kind to ever treat anyone with disrespect.
She was 27 but only six months ago, she started living authentically just for it to be over too soon. After being afraid for 27 years, she only got to live freely without fear for only six months which breaks our hearts. My father and I are the only ones who work and after this tragedy I had to call off a few weeks of work since I don't have the strength to go. So as of right now, we are making less money and my father works at a car wash and during this season where it rains he does not get any hours in. Any money that is donated will go to the funeral and memorial expenses. Thank you so much.
Link to GoFundMe (Here)
In an emailed statement to the Blade Monday, Joe Hollendoner, CEO of the Los Angeles LGBT Center said:
We at the Los Angeles LGBT Center are deeply saddened by the tragic loss of Day Rodas, our colleague and friend, and express our deepest condolences to her family and loved ones. Day was a vital member of the Center, working within our Community Health Program, and she worked devotedly during her tenure to keep LGBTQ+ people educated, informed, and safe.
We are so proud of the work that Day did for the Center and our community. Shortly after joining our team, Day announced that she identified as a transgender woman. Her colleagues and family alike have expressed that Day seemed like she was beginning a new chapter—one where she could finally be her authentic self. To have her life cut short in this moment—and under such troubling circumstances—makes her loss all the more heartbreaking.
We cannot honor the life of Day Rodas without naming that violence against transgender people—particularly transgender women of color—is at an all-time high. Her passing comes shortly after Transgender Day of Remembrance, where we mourned at least 38 people in our community who we lost to acts of violence. We are witnessing a rise in anti-trans political rhetoric and cultural phobias that contribute to hate crimes against transgender people, many of which go unsolved.
In the moments following Day's passing last week, she was repeatedly misgendered by authorities and the local news media. We categorically condemn such carelessness, and we will do everything in our power to make sure these forces recognize our colleague as she deserves.
The LASD also stated:
There is no suspect or suspect vehicle information.

The investigation is ongoing and currently, there is no additional information.

Anyone with information about this incident is encouraged to contact the Los Angeles County Sheriff's Department's Homicide Bureau at (323) 890-5500.
If you prefer to provide information anonymously, you may call "Crime Stoppers" by dialing (800) 222-TIPS (8477), use your smartphone by downloading the "P3 Tips" Mobile APP on Google play or the Apple App Store or by using the website http://lacrimestoppers.org