Iconic Hollywood Bowl appoints new Superintendent, Mark Ladd
Prior to joining the Hollywood Bowl staff, Mark was Operations Coordinator at the Los Angeles Memorial Coliseum and Sports Arena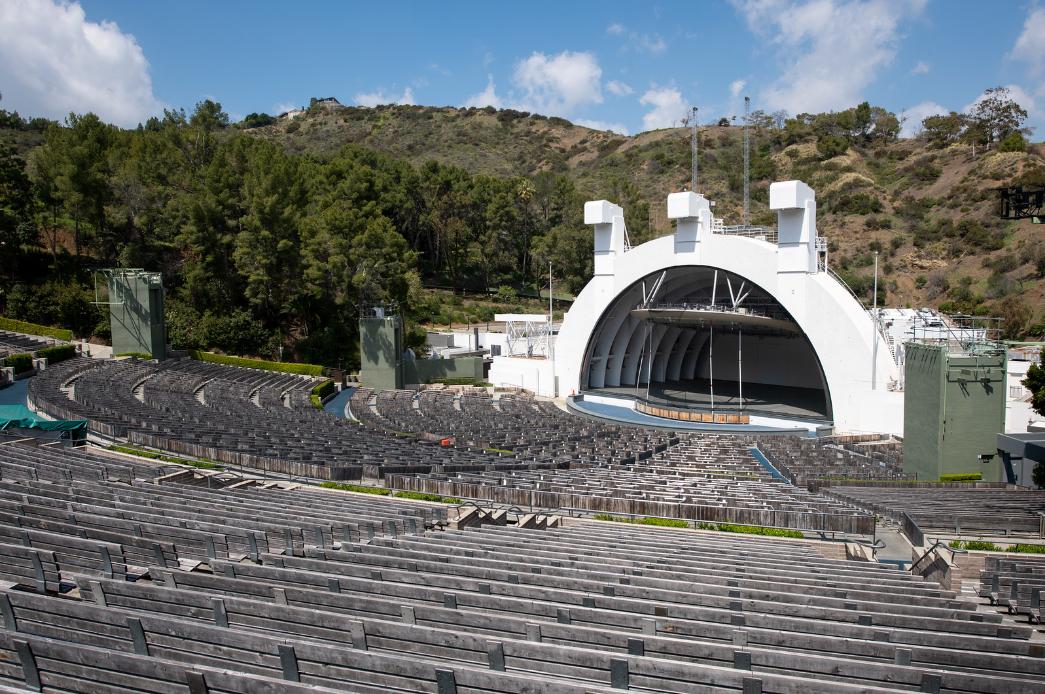 LOS ANGELES – Mark Ladd was appointed by the Los Angeles County Department of Parks and Recreation to serve as the Hollywood Bowl Superintendent. Mark will carry on the Hollywood Bowls 100 years of tradition in serving as a premiere destination for live music in Southern California.
With over 1,000,000 visitors and over 100 events annually, the Hollywood Bowl, managed on behalf of the County by the Los Angeles Philharmonic Association (LA Phil), elevates the transformative power of live music.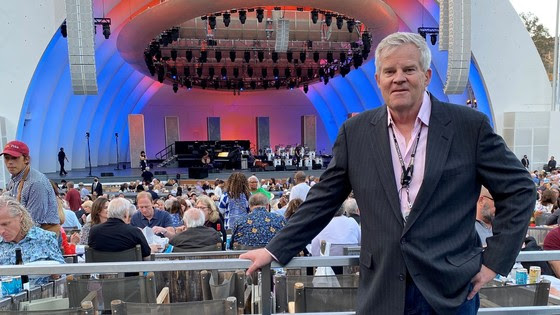 "It is a great honor to receive this appointment," shared Mark Ladd, Hollywood Bowl Superintendent. "I look forward to serving in a stewardship role and continuing the tradition of constant improvement at this historic facility."
Since 1994, Mark has served in the dual role of Assistant Superintendent for the Hollywood Bowl, representing the County of Los Angeles Department of Parks and Recreation, as well as handling the duties of Associate Director of Hollywood Bowl Operations, where he was recently promoted to Director, on behalf of the LA Phil. During his time at the Hollywood Bowl, the venue has hosted over 2,700 events.
"I am excited about the appointment of Mark Ladd as the Director Superintendent of the Hollywood Bowl," stated Los Angeles County Supervisor Kathryn Barger. "This beloved performance venue is an asset in the Fifth District that requires thoughtful stewardship. Mark offers a long history of committed service to the Bowl and its visitors. I look forward to working with him so that we can continue our coordinated community engagement strategies. I am pleased we share a common vision, and both prioritize soliciting community feedback to address sound, traffic, and long-term mitigation projects."
When asked to recall his most memorable experiences at the Bowl, Mark notes that in addition to witnessing many outstanding events, serving a principal role in the construction of several buildings on the Bowl campus, most notably, the renovation and rehabilitation of the Bowl's iconic performance shell/stage, which was completed in 2004. In addition, he served on the team that developed the Hollywood Bowl Design Guidelines.
"We are delighted that Mark Ladd has been promoted to serve as only the 3rd ever appointee to hold the position of Superintendent, Hollywood Bowl," said Chad Smith, Chief Executive Officer, David C. Bohnett Chief Executive Officer Chair Los Angeles Philharmonic Association. "His incredible knowledge and passion for the iconic Hollywood Bowl will continue to serve audiences and artists alike as we move into the second century of this beloved Southern California venue's tradition."
Prior to joining the Hollywood Bowl staff, Mark was Operations Coordinator at the Los Angeles Memorial Coliseum and Sports Arena. His experience also includes several New Year's Day Rose Bowl Games, multiple Super Bowls, as well as the 1984 Olympics.
The Los Angeles Philharmonic Association
Under the leadership of Music & Artistic Director Gustavo Dudamel, the LA Phil offers live performances, media initiatives and learning programs that inspire and strengthen communities in Los Angeles and beyond.
The Los Angeles Philharmonic orchestra is the foundation of the LA Phil's offerings, which also include a multi-genre, multidisciplinary presenting program and such youth development programs as YOLA (Youth Orchestra Los Angeles).
Performances are offered on three historic stages—Walt Disney Concert Hall, the Hollywood Bowl, and The Ford—as well as through a variety of media platforms. In all its endeavors, the LA Phil seeks to enrich the lives of individuals and communities through musical, artistic and learning experiences that resonate in our world today.  
The Hollywood Bowl
One of the largest natural amphitheaters in the world, with a seating capacity of nearly 18,000, the Hollywood Bowl has been the summer home of the Los Angeles Philharmonic since its official opening in 1922 and plays host to the finest artists from all genres of music, offering something for everyone.
It remains one of the best deals anywhere in Los Angeles; to this day, $1 buys a seat at the top of the Bowl for many classical and jazz performances. In June 2021, the Hollywood Bowl was awarded Amphitheater of the Decade at the 32nd Annual Pollstar Awards. It was also awarded the Outdoor Concert Venue of the Year award at the 31st Annual Pollstar Awards, an honor bestowed 14 previous times, as well as Top Amphitheater prize at the 2017 and 2018 Billboard Touring Awards. For millions of music lovers across Southern California, the Hollywood Bowl is synonymous with summer.
"The County of Los Angeles Department of Parks and Recreation is proud of its co-stewardship with the Los Angeles Philharmonic of the Hollywood Bowl, one of the most iconic and world-renowned outdoor performance venue and park," shared County of Los Angeles Department of Parks and Recreation Director Norma Edith García-González. "I am excited about Mark Ladd's leadership, a career professional with extensive and invaluable experience in operating the Hollywood Bowl. I am confident he will lead the next centennial of the Hollywood Bowl legacy with a commitment to providing a welcoming and enriching experience.
As a fifth-generation Californian, Mark has a life-long interest in the state's native flora and fauna. He has spent several years researching and digitizing an extensive family photograph collection that spans to the pre-Civil war era. He served on the Board of Trustees of Mayfield Senior School in Pasadena, where he resides with his wife Angie. They have two adult children.
LA LGBT Center worker misgendered in death investigation
"Following Day's death she was repeatedly misgendered by authorities and the local news media. We categorically condemn such carelessness"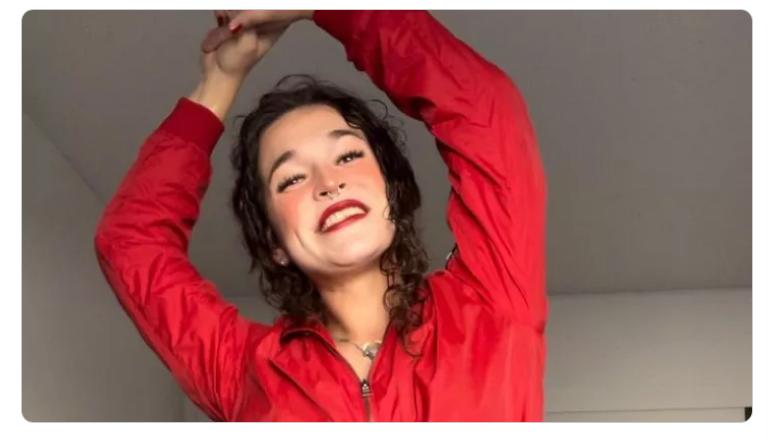 MALIBU – The body of 27 year-old  Day Rodas was discovered last Thursday in Malibu. According to the Los Angeles County Sheriff's Department, Lost Hills Station deputies received a call for service in the 33000 block of Mulholland Highway regarding a person down call at approximately 7:30 a.m. When responding deputies arrived, LA County Fire Paramedics were on scene treating the victim.
The victim was pronounced deceased at the scene. 
The Los Angeles County Sheriff's Homicide Investigators initially determined that the deceased was a woman but then in a statement said the descendant was a male adult, with no obvious signs of trauma. The statement added that cause of death was pending and will be determined by the LA County Department of Medical Examiner-Coroner at a later time.
In a GoFundMe post made on Sunday to raise money for her funeral expenses, her sibling Susie Rodas wrote:
Hi my name is Susie Rodas my older sister Day Rodas has passed away and the death still remains unknown. Her body was found in Mulholland highway around 7:45 am Thursday. My family and I went to the police station to file a report on a missing person in hopes she was only missing since she stopped responding to texts and calls.
Her boss from work called saying she didn't show up to work so we knew something was wrong. She also had moved back in with us so when she didn't arrive home for two days we knew there was a problem. Once we finished the report I got a call a few hours later from the homicide hotline saying the body they found matched my sister's.
They don't know exactly how she died which has been unsettling for my mother, father, my little brother and I. In hopes she would be found alive she was not.
She recently started living her life authentically as she came out to friends and family about being a trans woman. She was the most forgiving person who strongly advocated for LGBTQ rights. She had so much love for family and friends and she saw the good in everyone. Despite some people treating her with disrespect because she finally started being who she truly was she never disrespected anyone- she was too pure and kind to ever treat anyone with disrespect.
She was 27 but only six months ago, she started living authentically just for it to be over too soon. After being afraid for 27 years, she only got to live freely without fear for only six months which breaks our hearts. My father and I are the only ones who work and after this tragedy I had to call off a few weeks of work since I don't have the strength to go. So as of right now, we are making less money and my father works at a car wash and during this season where it rains he does not get any hours in. Any money that is donated will go to the funeral and memorial expenses. Thank you so much.
Link to GoFundMe (Here)
In an emailed statement to the Blade Monday, Joe Hollendoner, CEO of the Los Angeles LGBT Center said:
We at the Los Angeles LGBT Center are deeply saddened by the tragic loss of Day Rodas, our colleague and friend, and express our deepest condolences to her family and loved ones. Day was a vital member of the Center, working within our Community Health Program, and she worked devotedly during her tenure to keep LGBTQ+ people educated, informed, and safe.
We are so proud of the work that Day did for the Center and our community. Shortly after joining our team, Day announced that she identified as a transgender woman. Her colleagues and family alike have expressed that Day seemed like she was beginning a new chapter—one where she could finally be her authentic self. To have her life cut short in this moment—and under such troubling circumstances—makes her loss all the more heartbreaking.
We cannot honor the life of Day Rodas without naming that violence against transgender people—particularly transgender women of color—is at an all-time high. Her passing comes shortly after Transgender Day of Remembrance, where we mourned at least 38 people in our community who we lost to acts of violence. We are witnessing a rise in anti-trans political rhetoric and cultural phobias that contribute to hate crimes against transgender people, many of which go unsolved.
In the moments following Day's passing last week, she was repeatedly misgendered by authorities and the local news media. We categorically condemn such carelessness, and we will do everything in our power to make sure these forces recognize our colleague as she deserves.
The LASD also stated:
There is no suspect or suspect vehicle information.

The investigation is ongoing and currently, there is no additional information.

Anyone with information about this incident is encouraged to contact the Los Angeles County Sheriff's Department's Homicide Bureau at (323) 890-5500.
If you prefer to provide information anonymously, you may call "Crime Stoppers" by dialing (800) 222-TIPS (8477), use your smartphone by downloading the "P3 Tips" Mobile APP on Google play or the Apple App Store or by using the website http://lacrimestoppers.org