New book explores impact of family secrets
Her father was hiding his sexual orientation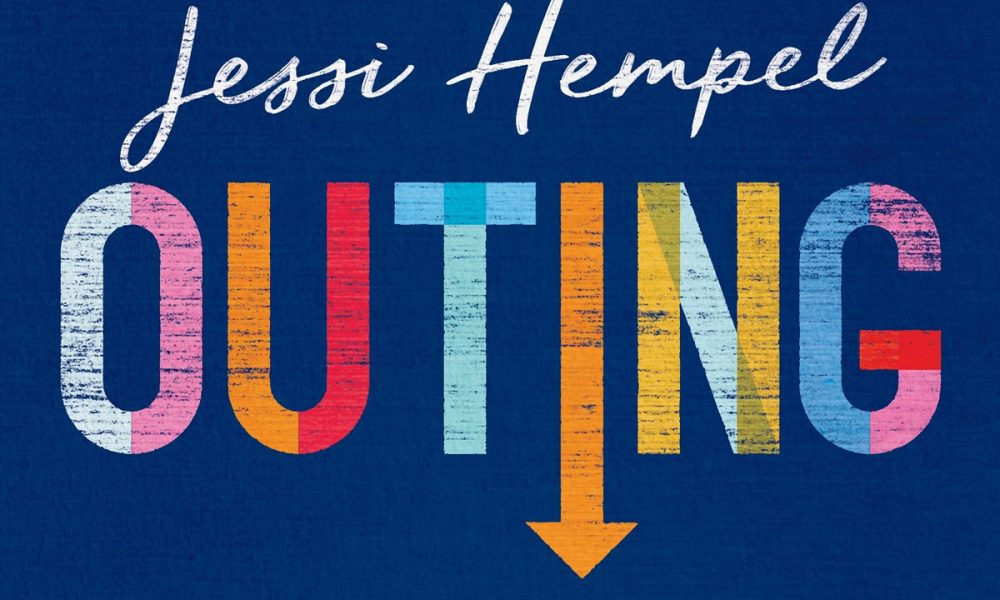 'The Family Outing: A Memoir'
By Jessi Hempel
c. 2022, HarperOne
$27.99/320 pages
Don't tell the children.
For most families in America in the last century, that was the maxim to live by: the kids are on a need-to-know basis and since they're kids, they don't need to know. And so what did you miss? Did you know about familial philanthropy, rebellion, embarrassment, poverty? As in the new memoir, "The Family Outing" by Jessi Hempel, did secrets between parent and child run both ways?
"What happened to me?"
That's the big question Jessi Hampel had after many therapy sessions to rid herself of a recurring nightmare. She had plenty of good memories. Her recollection of growing up in a secure family with two siblings was sharp, wasn't it?
She thought so – until she started what she called "The Project."
With permission from her parents and siblings, Hempel set up Skype and Zoom sessions and did one-on-one interviews with her family, to try to understand why her parents divorced, why her brother kept mostly to himself, how the family dynamics went awry, why her sister kept her distance, and how secrets messed everything up.
Hempel's father had an inkling as a young man that he was gay, but his own father counseled him to hide it. When he met the woman who would eventually be his wife, he was delighted to become a husband and father, as long as he could sustain it.
Years before, Hempel's mother was your typical 1960s teenager with a job at a local store, a crush on a slightly older co-worker and, coincidentally, a serial killer loose near her Michigan neighborhood. Just after the killer was caught, she realized that the co-worker she'd innocently flirted with might've been the killer's accomplice.
For nearly the rest of her life, she watched her back.
One secret, one we-don't-discuss-it, and a young-adult Hempel was holding something close herself. What else didn't she know? Why did she and her siblings feel the need for distance? She was trying to figure things out when the family imploded.
Ever had a dream that won't stop visiting every night? That's where author Jessi Hempel starts this memoir, and it's the perfect launching point for "The Family Outing."
Just prepare yourself. The next step has Hempel telling her mother's tale for which, at the risk of being a spoiler, you'll want to leave the lights on. This account will leave readers good and well hooked, and ready for the rest of what turns out to be quite a detective story.
And yet, it's a ways away from the Sherlockian. Readers know what's ahead, we know the score before we get there, but the entwining of five separate lives in a fact-finding mission makes this book feel as though it has a surprise at every turn.
Sometimes, it's a good surprise. Sometimes, it's a bad one.
A happily minimized amount of profanity and a total lack of overtness make "The Family Outing" a book you can share with almost anyone, adult, or ally. Read it, and you'll be wanting to tell everyone.
The Blade may receive commissions from qualifying purchases made via this post.
Hoover is a conflicted, flawed human in new biography
'G-Man' explores how he created an unrivaled personal fiefdom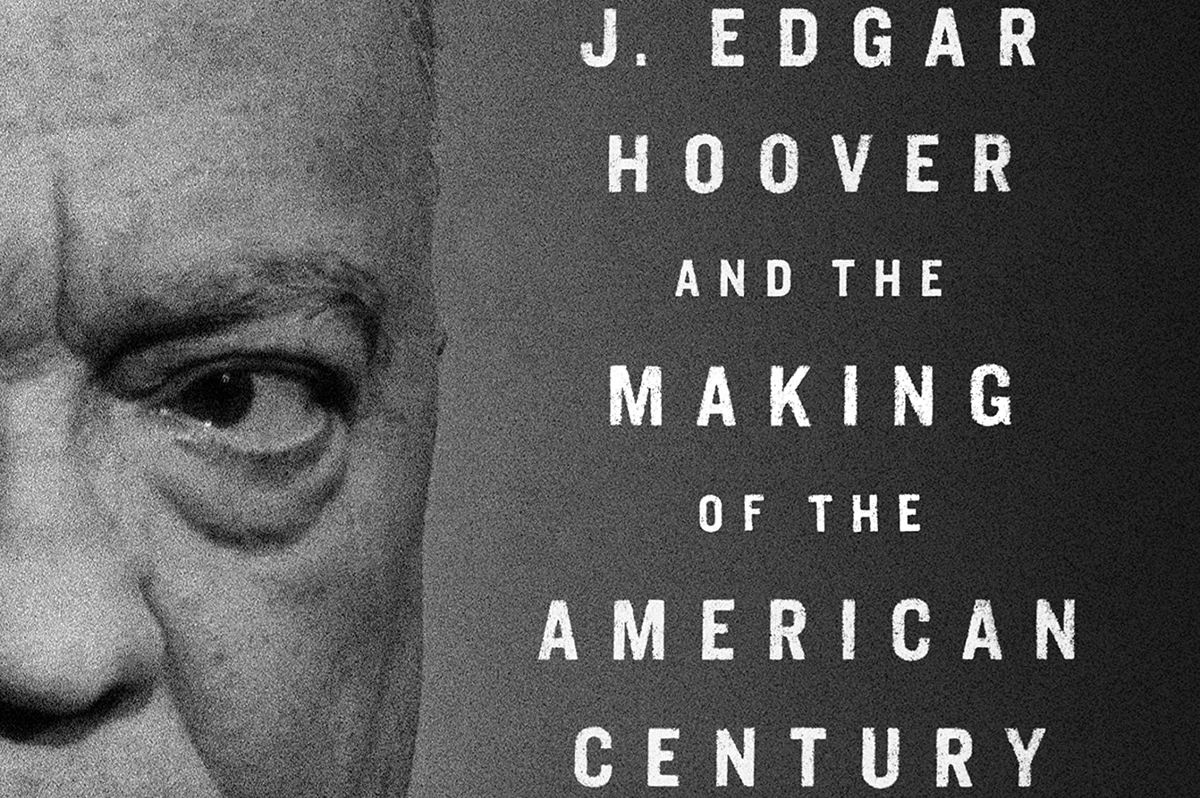 'G-Man: J. Edgar Hoover and the Making of the American Century'
By Beverly Gage
c.2022, Viking
$45/837 pages
"We're sorry we can't be in the front row to hiss — no kiss you," two fans wrote in a telegram to Ethel Merman in the 1930s when they couldn't make the opening of one of her shows.
The Merman friends were J. Edgar Hoover and his "right-hand man" Clyde Tolson.
"G-Man: J. Edgar Hoover and the Making of the American Century" by Yale historian Beverly Gage is the first biography of Hoover to appear in 30 years. Gage has done the unimaginable. She makes you want to read about J. Edgar Hoover. "G-Man" won't make you wish you were one of Hoover's BFFs. It'll compel you to see Hoover, not as a villainous caricature, but as a conflicted, flawed human being.
"G-Man" is not only a fascinating bio of Hoover, who directed the FBI from 1924 until the day he died on May 2, 1972 at age 77. It's a page-turning history of the United States in the 20th century.
Hoover, who played a key role in the "lavender scare" of the 1950s, hated and harassed Martin Luther King, Jr. and engaged in an anti-Communist crusade, has "emerged," Gage writes, "as one of history's great villains, perhaps the most universally reviled American political figure of the twentieth century."
In "G-Man," Gates, drawing on recently released files, tells the story of how Hoover came to power and used the tools of the "administrative state," to, as Gage writes, "create a personal fiefdom unrivaled in U.S. history."
But, Gage makes clear, it's a misreading of American history to think that Hoover was a lone, evil rouge.
During his time as FBI director, Hoover had the support of eight presidents (four Democrats and four Republicans) and of Congress. Gage documents how much of the American public, for most of Hoover's 48 years as FBI director, shared his racist, homophobic and rabidly anti-Communist views.
Hoover, a life-long D.C. resident, "embodied conservative values ranging from anti-Communism to white supremacy to a crusading and politicized interpretation of Christianity," Gage writes.
"Far from making him a public scourge," she adds, "these two aspects of his life garnered him the admiration of millions of Americans, including many of the country's leading politicians, for most of his career."
Hoover never openly identified as gay. He sent FBI agents out to warn anyone gossiping that he was gay to stop spreading rumors. Once, Hoover learned a D.C. bakery employee had said he'd "heard the director is a queer,'" Gage reports. Hoover dispatched FBI agents, Gage writes, "to threaten and intimidate him into silence."
There's no evidence of Hoover having sex with another man. A story (told in an earlier bio) of Hoover wearing a dress at a gathering lacks credibility, Gage says. Because the woman who told the anecdote had been arrested for perjury.
But, using sources that weren't available to previous biographers, Gage argues persuasively that Hoover and Tolson were for decades what we would call, today, a same-sex couple.
Beginning in 1935, Hoover and Tolson plunged into a whirl of nightlife – going to nightclubs and hanging with celebrities, Gage reports.
Hoover kept some things about his relationship with Tolson private, Gage writes, "yet what is most striking about their budding relationship is not its furtive quality but its openness, vitality, and broad social acceptance."
Hoover and Tolson vacationed together yearly in Florida and California.
Officially, their friends and colleagues, said the couple was "too masculine" to be queer, Gage writes, "reflecting a mid-century view of male homosexuality as something for 'sissies' and outliers."
But, "Everybody knew about J. Edgar Hoover," Gage reports Ethel Merman recalled decades later of Hoover in the 1930s. "A lot of people have always been homosexual. To each his own."
Neither Tolson or Hoover married or thought about marrying a woman. When Hoover died, he left most of his estate to Tolson. We don't know what they did in the bedroom, Gage says, but Hoover and Tolson behaved like spouses.
Unfortunately, Hoover's feelings for Tolson didn't stop him from playing a crucial part in the "lavender scare" or from having the FBI monitor the D.C. chapter of the Mattachine Society.
"G-Man" documents Hoover's racism in sobering detail. Gates doesn't downplay Hoover's racism, role in the 1919 or 1950s red scare; lavender scare; or harassment of Vietnam war protesters.
In "G-Man," Gage helps us understand how Hoover's views were formed: from his shame at having a mentally ill father to the "muscular, masculine" Christianity of his childhood to his life-long connection to Kappa Alpha, a racist George Washington University fraternity that believed in the "Lost Cause" of the South.
"G-Man"is an illuminating and engrossing read – with movie stars, history, gangsters and a humanized villain.
The Blade may receive commissions from qualifying purchases made via this post.