Streisand's 'Live at the Bon Soir': Birth of a diva
Album finally released 50 years after being recorded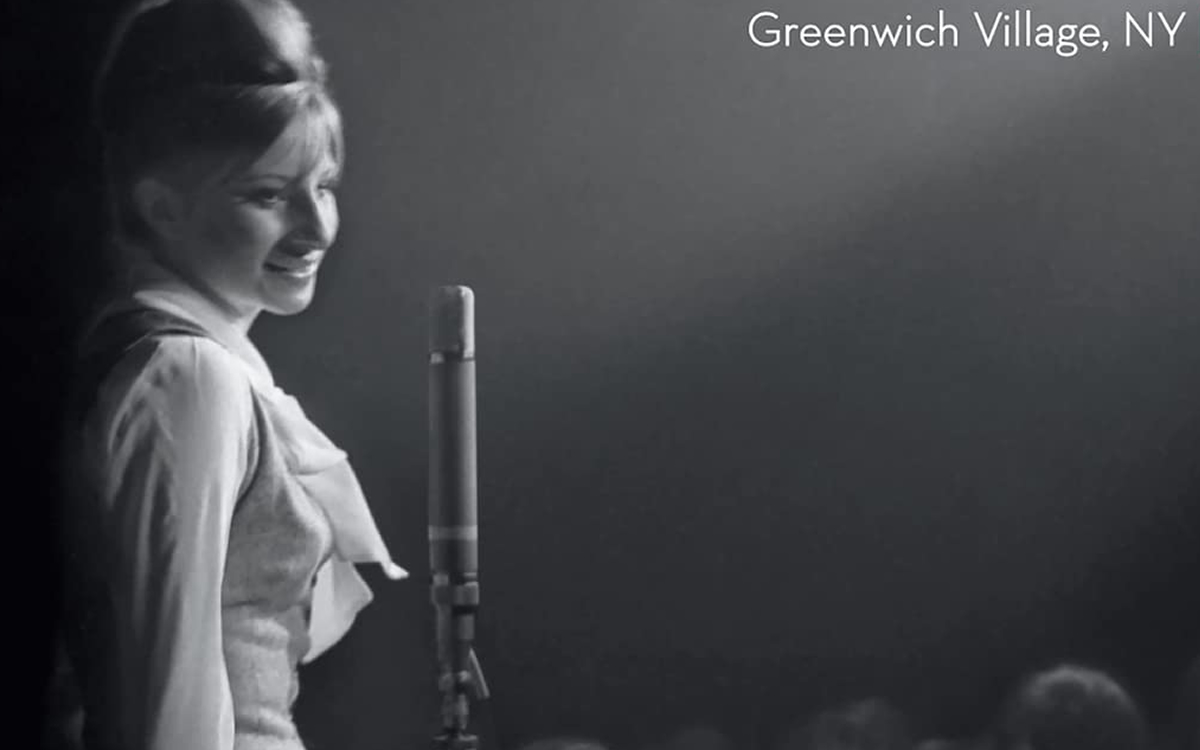 Happy days are here again!
Sixty years ago, for three nights in November 1962, Columbia Records recorded a young (20-year-old) singer as she performed at the Bon Soir, a small nightclub in Greenwich Village. The singer's name was Barbra Streisand, and the recording was slated to be her debut album. Streisand wasn't that widely known then. But as (the character) Miss Marmelstein, Streisand was stopping the show nightly in the Broadway production "I Can Get It for You Wholesale." After the show's curtain call, she took a cab to perform at the Bon Soir club, according to the website barbra-archives.info.
But though the recording of Streisand live at the Village club was talked about the way you'd chat about an awesome legend, the album was shelved for more than half a century. Instead of releasing the "Live at the Bon Soir," Columbia in 1963 released "The Barbra Streisand Album" (which was recorded in a studio) as Streisand's debut album.
If you're queer, you know Streisand rules! To the delight of critics, fans and mid-century history aficionados, on Nov. 4, six decades after it was recorded, "Live at the Bon Soir," wonderfully remastered, was released on vinyl and SACD. It is also available on streaming services.
If you've fantasized about spending an intimate evening with Streisand (Barbra singing and engaging in witty repartee for just you and your intimates), "Live at the Bon Soir" is a dream come true. When Streisand says, "I wish there were another word for thank you…I mean, like, anything, you know" and introduces the club audience to her "boyfriend's suit," you feel that she's talking directly to you.
Streisand's voice is at its youthful, gorgeous best and her one-of-a-spectacular-kind personality comes through in her banter between songs. Listening to the album is an immersive experience. You're witnessing the birth of a diva.
The album's 24 tracks range from an indelible version of the torch song "Cry Me a River" to a playful rendition of "Who's Afraid of the Big Bad Wolf?"
One of the best things about "Live at the Bon Soir" is its comprehensive, illuminating liner notes. Produced by Streisand, Martin Erlichman and Jay Landers, the CD of the album is packaged in a hardcover book with 32 pages of historical notes, photos and a message from Streisand. The vinyl version comes with a 12-page booklet. The notes provide insight into not only the making of the album, but of most interest to Streisand devotees, what it was like to perform live at the beginning of her career.
"I had never even been in a nightclub until I sang in one," Streisand writes in the album's liner notes about performing at and recording "Live at the Bon Soir."
"I sang two songs in a talent contest at a little club called the Lion and won," Streisand adds, "which led to being hired at a more sophisticated supper club around the corner called the Bon Soir, with an actual stage and a spotlight."
The sound on the restored version of "Live at the Bon Soir" is much better than it was on the original recording.
"The science of recording has made quantum leaps since 1962," writes Landers on the album's liner notes, "Grammy Award winning engineer, Jochem van der Saag, has subtly solved audio issues in ways his predecessors could hardly have fathomed."
Streisand has recorded albums with political and contemporary songs. These recordings are often superb. (Is anything by Streisand ever remotely bad?)
But "Live at the Bon Soir" is a gift to anyone who loves standards from the American song-book – from "I Hate Music" (Leonard Bernstein) to "Right as the Rain" (Harold Arlen/E.Y. Harburg) to "Come To The Supermarket (in Old Peking)" (Cole Porter) to "Happy Days Are Here Again" (Jack Yellen/Milton Ager).
Even if you're allergic to show tunes, you'll be entranced by "Live at the Bon Soir."
The Blade may receive commissions from qualifying purchases made via this post.
Don we now our gay apparel: Bryan Ruby's new Country Christmas
From a gay man in love, comes a country Christmas carol – no longer just in him, but out, ready for us to use it however we want to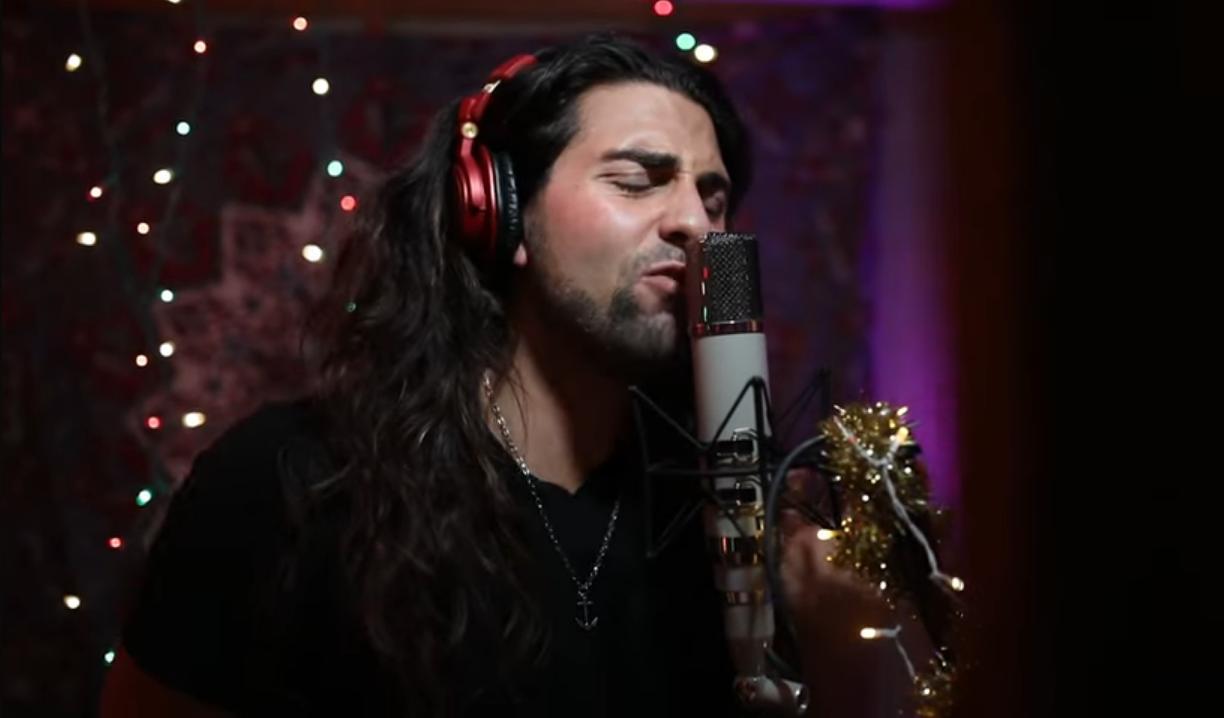 HOLLYWOOD – Ever since Gene Autry warbled "Rudolph the Red Nose Reindeer" in 1949, country music artists have tried to lay claim to the Christmas carol. Of the various musical genres, country artists seem to be the ones that want to show that they "get" Christmas the most. They can make a case for it right from that very first hit, thanks to Gene Autry's country song, Rudolph DID become the most famous reindeer, after all. 
Country music exudes down home feels, some melancholy and an achy breaky backstory. Perfect for a Christmas carol.
Recently, in losing her trademark bid to be named "Queen of Christmas", Mariah Carey embraced the truth and called country diva of all divas,Dolly Parton, "The Queen of the World, the Queen of Christmas, The Queen of Mine."
So, when one queen names you the real Queen of Christmas, you win. Long reign Dolly Parton… and with her, country music Christmas.
Enter gay singer, and professional baseball player, Bryan Ruby. He has just thrown his cowboy hat into the country Christmas ring. Bryan just released a new Christmas song called Christmas With You dedicated to his boyfriend.
Let that sink in. A male Country Music artist released a Christmas love song dedicated to his boyfriend. Move over Gene Autry, some new trails are being blazed.
This is not his first ride in the rodeo, either. Bryan Ruby is a trailblazing professional baseball player and rising Country music artist. In 2021, he became the only active professional baseball player to come out as gay, and his story was featured on the front page of USA Today, in The Los Angeles Blade & in hundreds of other media outlets around the world.
He is an avid songwriter, and a success in a genre that historically has not been LGBTQ friendly. His first single, Left Field, was featured on The TODAY Show and added to rotation on SiriusXM Country Pride, as well as the Academy of Country Music's Ultimate Pride Playlist.
The song Christmas With You would fit nicely in a playlist that features Carey's All I Want for Christmas and the classic Carpenter's hit Merry Christmas Darling. All three focus on a missing very special someone. That absent person is more important than any material Christmas trapping, and is yearned to be present for cuddling in front of a romantic fire.
For Bryan, that someone is Max, his love of three years. They met while Bryan was recording a commercial in a nearby studio. Their best times have been the times together alone. A while back, they took a road trip from Portland to LA. Bryan was on his way to sing the national anthem for the Dodgers. They sailed down Pacific Coast highway, the wind in their hair and deep affection in their hearts. They stopped at all the sights—the Castro, through the redwoods, strolling romantic Santa Barbara. "I'd just come out publicly," Bryan shared. "It was great to get some time together and ground ourselves before we got to LA and my life started to change."
This year, Bryan has been on the road a lot. He had clocked 75,000 miles doing music gigs, playing baseball, promoting LGBTQ acceptance in sports and representing his non-profit Proud To Be In Baseball.
While on the road, he thought of Max and it inspired a song. "It was written over the summer on a day where I was several time zones away from him, alone in a hotel room, and truly just missing him. For some reason I thought 'Christmas, that's our moment'. It's a moment we've shared in years past and we're slated to have a very low-key Christmas again this year," Bryan remembers. "They say the best songs come from true lived experiences and this is as true as you can get. I have always dreamed about writing country music that is real and authentic to my life, and I'm proud to be someone in the LGBTQ+ community who can do that."
When he got home, he sat quietly in front of the fire and played it for Max. "It was a nice moment for us."
Songwriters give us their private moments. As singer/songwriter Anna Nalick shared eloquently in the song "Breathe":
"Two am, and I'm still awake, writing a song
If I get it all down on paper, it's no longer
Inside of me, threatening the life it belongs to
And I feel like I'm naked in front of the crowd
'Cause these words are my diary, screaming out loud
And I know that you'll use them, however you want to"
So, from a gay man in love, comes a country Christmas carol, all down on paper, and into the air, no longer just in him, but out, ready for us to use it however we want to.
LGBTQ+ lovers out there, in front of your own fires, with your own Christmas romances, this one's for you.
Bryan Ruby – Christmas With You:
Country Songwriter By Day & Professional Baseball Player By Night
Keep up with Bryan on Facebook, Instagram & YouTube or visit his Website
*************************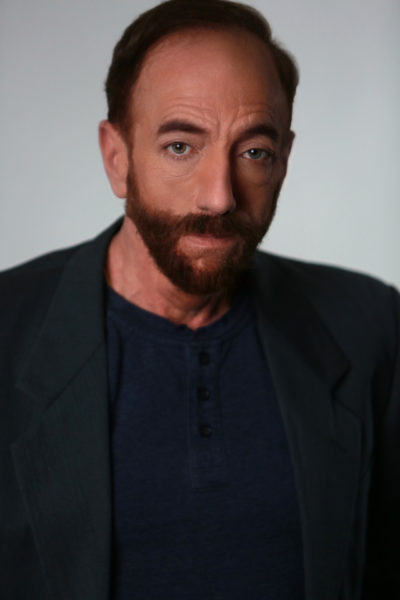 Rob Watson is the host of the popular Hollywood-based radio/podcast show RATED LGBT RADIO.
He is an established LGBTQ columnist and blogger having written for many top online publications including Parents Magazine, the Huffington Post, LGBTQ Nation, Gay Star News, the New Civil Rights Movement, and more.
He served as Executive Editor for The Good Man Project, has appeared on MSNBC and been quoted in Business Week and Forbes Magazine.
He is CEO of Watson Writes, a marketing communications agency, and can be reached at [email protected] .