Lawmaker who wrote Don't Say Gay law indicted for wire fraud
The Republican state representative for Florida's House District 24, Harding authored Florida's infamous "Don't Say Gay law"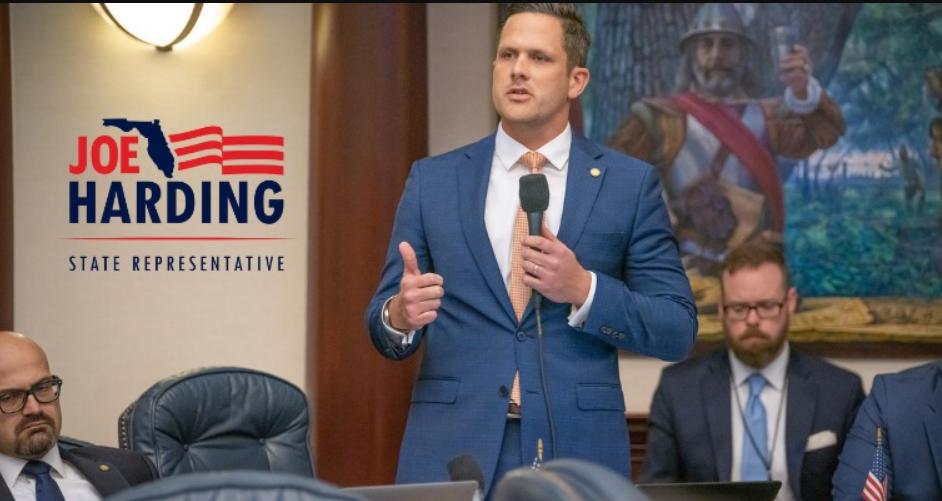 GAINESVILLE – A federal grand jury has returned a six-count indictment against Joseph Harding, 35, of Williston, Florida. The indictment was announced by Jason R. Coody, United States Attorney for the Northern District of Florida.
The Republican state representative for Florida's House District 24, Harding authored Florida's infamous "Don't Say Gay law," titled the "Parental Rights in Education," passed in March of this year by the Republican-controlled Legislature and signed into law by Gov. Ron DeSantis.
The U.S. Attorney's Office for the Northern District of Florida stated:
The Indictment alleges that between December 1, 2020, and March 1, 2021, Harding committed two acts of wire fraud by participating in a scheme to defraud the Small Business Administration (SBA) and for obtaining coronavirus-related small business loans by means of materially false and fraudulent pretenses, representations, and promises, and for the purpose of executing such scheme, caused wire communications to be transmitted in interstate commerce.
The Indictment alleges that Harding made and caused to be made false and fraudulent SBA Economic Injury Disaster Loan (EIDL) applications, and made false representations in supporting loan documentation, in the names of dormant business entities, submitted to the SBA. 
The Indictment further alleges that Harding obtained fraudulently created bank statements for one of the dormant business entities which were used as supporting documentation for one of his fraudulent EIDL loan applications. By this conduct, the indictment alleges that Harding fraudulently obtained and attempted to obtain more than $150,000 in funds from the SBA to which he was not entitled. 
Harding is also charged with two counts of engaging in monetary transactions with funds derived from unlawful activity related to his transfer of the fraudulently obtained EIDL proceeds into two bank accounts, and two counts of making false statements to the SBA.
The investigation was jointly conducted by the Federal Bureau of Investigation, the Internal Revenue Service-Criminal Investigation, the Federal Deposit Insurance Corporation (FDIC) Office of Inspector General, and the Small Business Administration (SBA) Office of Inspector General. 
Trial for Harding is scheduled for Wednesday, January 11, 2023, at 8:30 a.m., at the United States Courthouse in Gainesville, Florida, before the Honorable United States District Judge Allen Winsor.
The maximum terms of imprisonment for the offenses are as follows:
20 years: Wire Fraud
10 years: Money Laundering
5 years:  Making False Statements
Florida Politics reported that according to POLITICO's Gary Fineout, Harding has already been released on bond, and the government did not look to detain Harding.
Court files show the federal government did not request that Harding be detained – and he was released on bond earlier today

— Gary Fineout (@fineout) December 7, 2022
Harding has already lost his committee assignments for the upcoming legislative term.
"After consultation with Representative Harding regarding his indictment, I am temporarily removing him from his committee assignments to allow him time to focus on this matter," Speaker Paul Renner said Wednesday in a written statement.
"In America we adhere to the rule of law, and as such, Representative Harding is presumed innocent and will have the opportunity to plead his case before a court. Since the indictment does not relate to any aspect of his legislative duties, any further questions should be directed to his legal counsel."
"In America we adhere to the rule of law, and as such, Representative Harding is presumed innocent and will have the opportunity to plead his case before a court." Says further questions should be directed to Harding's lawyer

— Gary Fineout (@fineout) December 7, 2022
The Governor cannot remove a lawmaker from office, even if arrested. The Florida Constitution states that "each house shall be the sole judge of the qualifications" of members. To expel a lawmaker, each chamber needs a two-thirds majority vote.
DeSantis targets Orlando non-profit over holiday drag show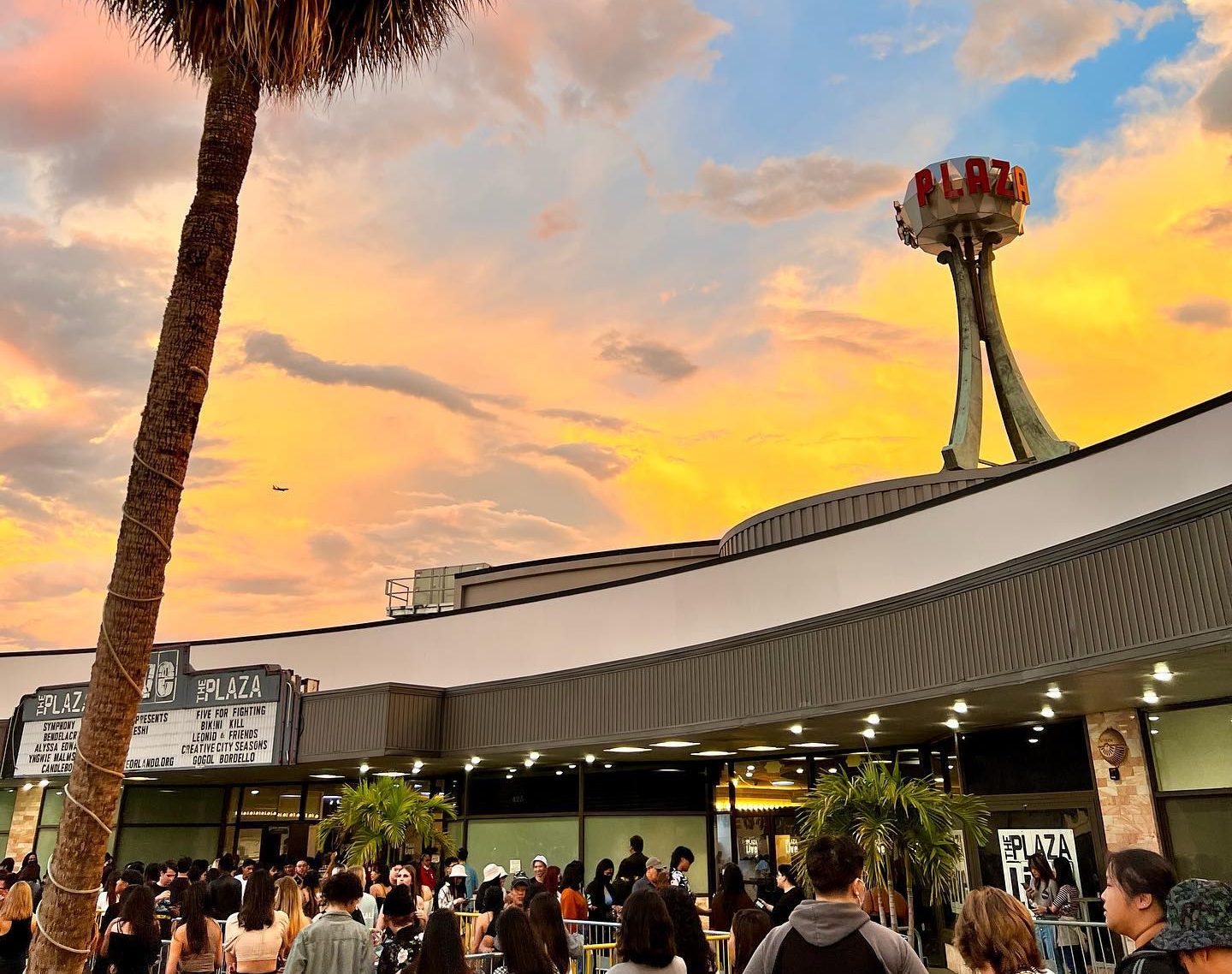 ORLANDO – Florida's Republican Governor Ron DeSantis escalated his war on the state's LGBTQ+ community ordering a state agency to launch a complaint against a Orlando non-profit over a drag holiday event it hosted in which children under age 18 were allowed to attend.
The state's Division of Alcoholic Beverages and Tobacco under the Department of Business and Professional Regulation filed the complaint on Friday against the Orlando Philharmonic Plaza Foundation alleging the foundation violated Florida law in allowing for a person to "commit lewd or lascivious exhibition" in the presence of an individual who is less than 16 years old. 
"A Drag Queen Christmas" was hosted by the foundation on Dec. 28 and during the performance sold alcoholic drinks at its Plaza Live venue. In the complaint, the agency states that the foundation used "Christmas-themed promotional materials" that did not give advance notice of the "sexually explicit nature" of the show's contents.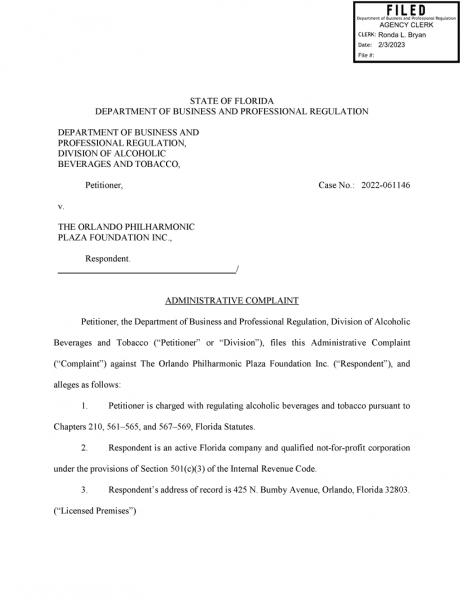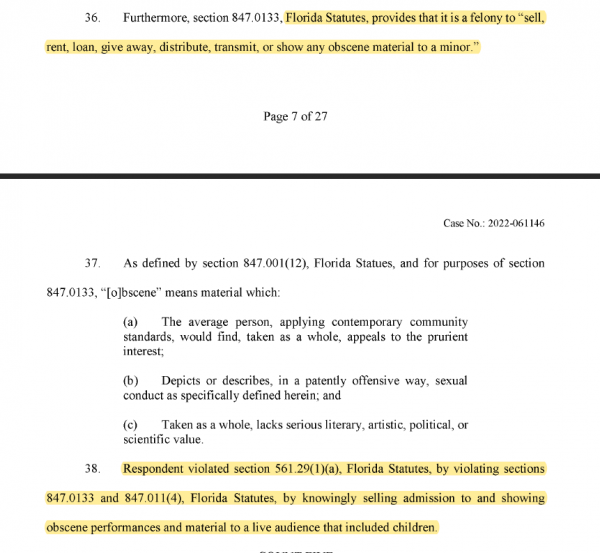 The complaint also states that the division sent the foundation a letter ahead of the show saying "sexually explicit drag show performances constitute public nuisances, lewd activity, and disorderly conduct when minors are in attendance" and the foundation's license could be subject to penalties if it did not ensure minors could not attend the event.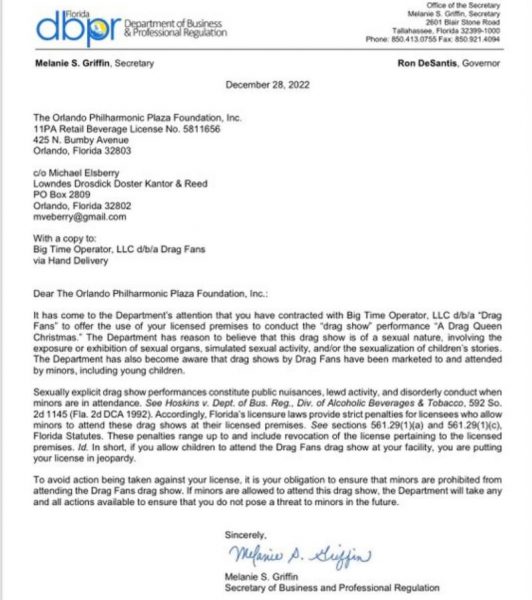 In its capacity as a regulator of alcohol, the division attempting to revoke the foundation's liquor license for six alleged counts of violating Florida statutes. 
When asked about the move by the DeSantis administration targeting the non-profit, Bryan D. Griffin, the spokesman for DeSantis said "Governor DeSantis stands to protect the innocence of children, and the governor always follows through when he says he will do something."
Orlando Weekly writer Matthew Moyer noted that The Plaza Live — besides serving as the performing home base of the Orlando Philharmonic — hosts a robust slate of touring bands, comedians, YouTubers and, yes, drag performers.
State Rep. Anna Eskamani released a statement to Orlando Weekly late Friday afternoon, condemning the state's actions in no uncertain terms. "Governor Ron DeSantis' culture wars are destroying people's jobs and livelihoods. The very notion of shutting down a small business over a drag show is insane and extreme," said Eskamani. "In the United States we do not allow the government to determine what we can read, see or hear or who we can gather with. Targeting drag performances limits everyone's freedom of speech and is all a part of the Governor's sick anti-LGBTQ+ agenda."
This is about dehumanizing LGBTQ people and targeting them for retribution by the state by portraying LGBTQ people as abberant and deviant. It's absolutely disgusting and should not be tolerated.

— Alejandra Caraballo (@Esqueer_) February 3, 2023
DeSantis previously filed a complaint against a popular restaurant and pub in the Miami's Wynwood neighborhood in July, alleging that it violated a public decency law in allowing children to attend a drag show.
The R house, is a unique casual fine dining establishment and lounge with an integrated gallery right in the heart of the vibrant Miami-Wynwood arts district named for Rocco Carulli, the executive chef as well as creator of the restaurant. The R House identifies itself on its Facebook page as "the proud home of South Florida's most popular weekend drag brunches! Make some time to check us out and experience R House."
The complaint was filed by the Department of Business and Professional Regulation on asking that the R House restaurant is a declared a public nuisance and has its liquor license revoked. 
According to the South Florida Sun Sentinel, the complaint was issued after a video of a recent performance at the bar's drag brunch went viral. A topless drag queen wearing lingerie stuffed with money can be seen in the video attempting to dance with a young girl, who the DPBR estimates is "between three and five years old." Twitter account "Libs of Tik Tok" originally found the footage on Tik Tok, posted by a user who wrote, "Children belong at drag shows!!!! Children deserve to see fun & expression & freedom."
The department cited multiple incidents of inappropriate drag performances with kids in the audience, including one in which a child "between the ages of ten and twelve" was "seen recoiling and turning away in her seat as a Brunch performer climbed on the back of the child's bench, squatted, and gyrated a couple of feet above the child's head."