Right-wing media praised Walker's doubling anti-trans attacks
After a campaign attacking trans athletes & pronoun use, Walker lost the Georgia runoff by a larger margin than the November general election


By Ari Drennen | WASHINGTON – Right-wing media insisted that Georgia Senate candidate Herschel Walker's decision to go all-in on anti-trans attacks in the December runoff would help get out the vote.
Instead, Walker lost to Sen. Raphael Warnock by a larger margin than in the November election, helping to secure an outright Democratic majority in the United States Senate.
In the final weeks of the election, Walker focused heavily on issues of trans identity and inclusion, releasing an ad with swimmer Riley Gaines complaining about her loss to University of Pennsylvania athlete Lia Thomas, saying that an enemy is somebody who doesn't "know the definition of a woman," and claiming that "they're bringing pronouns into our military."
Herschel Walker is up with a new runoff ad about transgender athletes, featuring a swimmer who tied with Lia Thomas.

"My senior year, I was forced to compete against a biological male," Riley Gaines says in the ad for Walker's Senate campaign. pic.twitter.com/MlVxnJwkgB

— Natalie Allison (@natalie_allison) November 21, 2022
Right-wing media talking heads argued that this strategy would help get Walker into the end zone. Republican strategist Scott Jennings claimed that the approach would help Walker "keep Republicans engaged" and said that it was "a huge issue for the Republican base." Former Trump adviser Stephen Miller said that anti-trans attacks were part of the way forward for Republicans.
But just as this strategy failed in Wisconsin, Nevada, Arizona, Michigan, and Pennsylvania just one month ago, it failed in Georgia this week, handing Democrats a bigger majority in the Senate.
Herschel Walker is the fifth (by my count) statewide loss this cycle by a candidate in a swing state who made transphobia a centerpiece of their closing argument, following Tudor Dixon, Kari Lake, Blake Masters, and Doug Mastriano.

— Gillian Branstetter (@GBBranstetter) December 7, 2022
Anti-trans zealotry has long been a losing political strategy. In 2016, after North Carolina Gov. Pat McCrory signed a bill into law barring trans people from using bathrooms that align with their identity, voters elected Democrat Roy Cooper, who repealed the law — though not before it cost the state an estimated $3.76 billion in lost economic opportunities.
Despite a recent increase in anti-trans laws, there's little evidence that voter appetite has followed. A recent poll by Navigator showed that trans issues ranked dead last on a list of priorities for Republican voters this year. In a post-election poll by the Human Rights Campaign, less than 5 percent of voters said that trans issues motivated them to vote — with no guarantee that even those 5 percent voted Republican.
*******************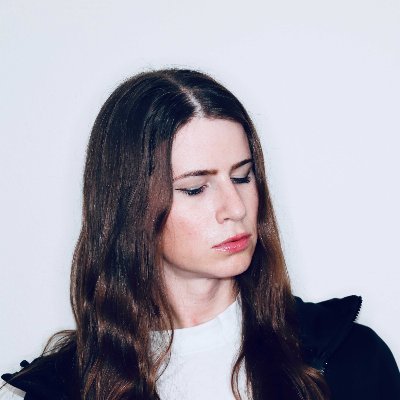 Ari Drennen is the LGBTQ program director for Media Matters, where she has worked since January 2022. She has a bachelors degree in political science and economics from Middlebury College. Previously she worked at the Center for American Progress and the League of Conservation Voters
*******************
The preceding article was previously published by Media Matters for America and is republished by permission.
Rep. Frost talks gun control on anniversary of March for Our Lives
"10 years ago I became an Organizer because of Sandyhook. 3 years later, I'd become a survivor myself. That same year, Pulse"
Editor's note: The full interview with Congressman Frost will be published next week.
WASHINGTON – U.S. Rep. Maxwell Frost (D-Fla.), after a week of making headlines for his gun violence prevention advocacy, sat down with the Washington Blade for an exclusive interview on Friday, which marks the five-year anniversary of the founding of March for Our Lives.
The 26-year-old freshman Congressman, who before his election was national organizing director for the student-led gun control group, had just introduced his first piece of legislation Tuesday with U.S. Sen. Chris Murphy (D-Conn. that would establish an Office of Gun Violence Prevention within the U.S. Department of Justice.
The proposal's aim, in part, is to better facilitate the implementation of last year's Bipartisan Safer Communities Act by establishing a singular office to coordinate that work.
And on Thursday, Frost captured and tweeted a video of a confrontation between U.S. Capitol Police and Patricia and Manuel Oliver, gun control advocates who lost their son Joaquin in the 2018 Parkland, Florida high school shooting.
Manuel and Patricia Oliver were just kicked out of this committee hearing on gun violence. Patricia said one thing and the chair escalated the entire situation. Then, Police arrested Manuel Oliver who lost his son in the Parkland shooting.

His son was shot to death.

— Maxwell Alejandro Frost (@MaxwellFrostFL) March 23, 2023
Here is @manueloliver00 being arrested for speaking out at a committee hearing. His son, Jaoquin, was shot to death in Parkland, Fl.

MANNY IS A HERO. He didn't deserve this. The Republican Chair of this committee just called him a narcissist. Disgraceful. pic.twitter.com/6jccYvesHb

— Maxwell Alejandro Frost (@MaxwellFrostFL) March 23, 2023
The couple had been removed by police from the House Oversight and House Judiciary Committees' gun rights hearing at the request of GOP Reps. Andy Biggs (Ariz.) and Pat Fallon (Texas).
Frost, who was in attendance, told the Blade the conflict started when Patricia Oliver "just stood up and she said, 'you took my son' and she sat down," but "instead of moving on, the Chair [Fallon] escalated things."
The Congressman said hearing itself was "a sham" convened for the purpose of attacking the Biden administration's Bureau of Alcohol, Tobacco, Firearms and Explosives (ATF), the entity within the U.S. Justice Department that investigates violations of laws governing the manufacture, possession, and use of guns.
"The real story here," said the Congressman, "is the fact that there were two parents who lost their son who was in high school, because he was shot to death and died in a pool of his own blood, and now they're going to spend the rest of their lives fighting for a world where it doesn't happen to anybody else."
Frost noted the Olivers were joined at the hearing by other families, activists, and organizers – all of whom were gathered in Washington, D.C. to advance the mission established by the group of teenaged Parkland survivors who founded March for Our Lives five years ago.
Among these student activists were Cameron Kasky, who identifies as queer, and X González, who is bisexual and uses they/them pronouns.
Frost has repeatedly said he ran for Congress because of his involvement in the gun violence prevention advocacy movement, which began with his volunteering on behalf of the Newtown Action Alliance, a group formed in the wake of the 2012 Sandy Hook Elementary School shooting.
The Congressman told NPR the 2016 shooting at Pulse, the gay nightclub in Orlando "where 49 angels were murdered right here because they're queer" marked one of the most significant moments of his life.
That same year and in that same city, Frost himself survived a gun violence incident.
During his congressional campaign, on the heels of last year's elementary school shooting in Uvalde, Texas, Frost tweeted: "10 years ago I became an Organizer because of Sandyhook. 3 years later, I'd become a survivor myself. That same year, Pulse. Now I'm running for Congress and 15 lives were taken at another Elementary school. I will not stop until the endless shootings do."