Davante Lewis first elected out Black LGBTQ person in Louisiana
There are currently just two out LGBTQ elected officials in Louisiana, according to LGBTQ Victory Institute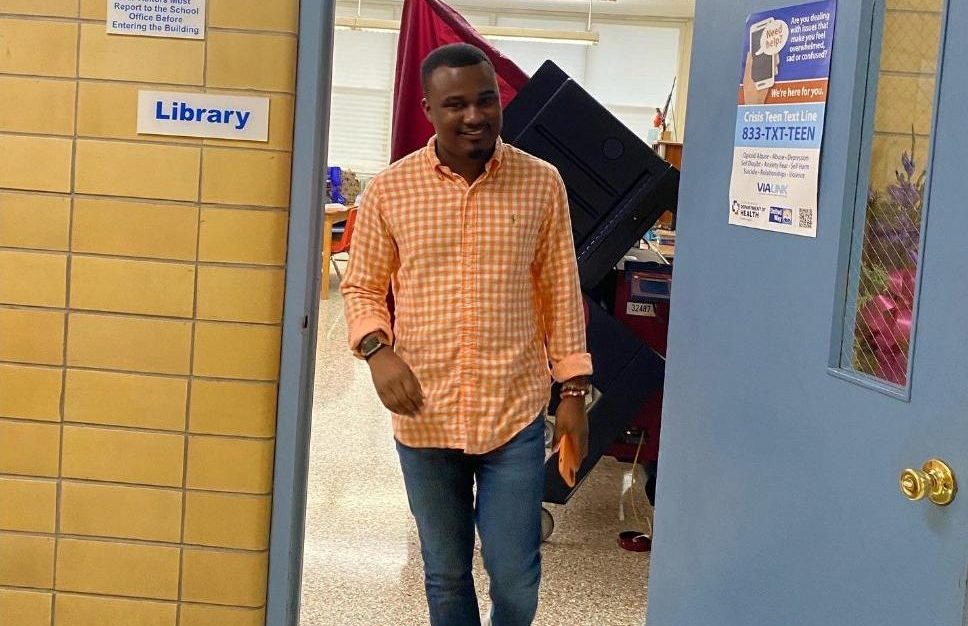 BATON ROUGE – Davante Lewis won the election for Louisiana Public Service Commissioner, District 3. With this victory, he is now the first Black out LGBTQ person elected to public office in state history.
There are currently just two out LGBTQ elected officials in Louisiana, according to LGBTQ Victory Institute.
"For far too long, Black people and the LGBTQ community have lacked equitable representation in government – with the scars to show for it. Davante shattered this lavender ceiling because voters were enthusiastic about his life-long service to Louisiana, his commitment to working families and his keen ability to forge and activate diverse coalitions.," Mayor Annise Parker, President & CEO of LGBTQ Victory Fund, said in an emailed statement. "We are confident these qualities and his exceptional career as a climate champion and public policy expert will make him an effective leader for all Louisianans, especially the LGBTQ community who have faced a sharp uptick in homophobia and transphobia this year. His election is a shining example that when LGBTQ people run, we win."
Speaking to a crowd of supporters at the Holy Ground Irish Pub, Lewis thanked them for their support, for the movement for clean, affordable, and reliable utilities they had all built together, and for delivering a victory for Louisiana's energy future:
"Tonight, we have begun a new chapter for Louisiana. Tonight, the people of Louisiana start taking our power back. Tonight, Louisiana has a Public Service Commissioner who's unafraid to hold Entergy accountable, because I owe this victory to the people of Louisiana and their commitment to a brighter, cleaner, and 100% renewable future.
"Thank you to all of the people who gave their time, money, and votes. It is because of you that our movement for clean, affordable, and reliable utilities won out against the political and financial interests who invested so heavily in maintaining an unaffordable, unreliable, and unbearable status quo. We rose up and said Louisiana is ready for a new energy future. One in which every Louisianian can count on clean air and water, a warm house in the winter, a cool horse in the summer and utility bills that don't break the bank.
Realizing this vision will take hard work from our entire movement. The monopoly utility companies, oil, gas and petrochemical industries and political establishment who tried to sink our movement will not disappear because of this election. We must continue to root out corruption and unrig the system, to hold me and my fellow commissioners accountable, and to advocate for bold, new solutions. But tonight shows that together, we are up to the challenge and I look forward to spending the next six years fighting every day for you."
Louisiana's five Public Service Commissioners each serve six-year terms regulating the state's utilities, pipelines, telecommunications, and more as well as helping to determine the state's energy policies. The Commission has the power to approve or deny rate increases by utility companies and influence whether utilities are powered by gas or renewables such as solar and wind.
While past elections for the position have drawn little attention, recent tragedies caused by climate change, such as Hurricane Ida, have increased scrutiny on the Public Service Commission and Louisiana's utility companies, particularly Entergy, and their role in contributing to climate change and leaving Louisana's energy infrastructure vulnerable to worsening hurricanes.
Davante Lewis decided to run for Public Service Commissioner soon after Hurricane Ida when he saw the Commissioner, Lambert Boissiere, doing little to help his constituents better prepare Louisiana's infrastructure for future storms or hold Entergy accountable. In addition to a slow recovery from Ida, Louisianans' utility bills soared this summer while the monopoly utility companies made immense profits. According to a voting guide by the New Orleans chapter of the Democratic Socialists of America, Boissiere has never voted against any of Entergy's requests for additional fees or rate increases.
Lewis was raised by a single mother in Lake Charles, Louisiana and knew what it was like to struggle to keep the lights on. He also lived through Hurricanes Katrina and Rita as a young adult, when his opponent, Lambert Boissiere, was just starting on the Public Service Commission. Through these storms, and the many more that followed, Lewis experienced firsthand how an ill-prepared energy infrastructure can displace and devastate a family.
At 30 years old, Davante Lewis is the Director of Public Affairs with the Louisiana Budget Project. There, he gained experience crafting policy to protect Louisiana's families and working with lawmakers to pass that policy in the legislature. Lewis used that experience to develop a policy platform that reflected the concerns of Louisiana's next generation of leaders and focused on rebuilding Louisiana's energy future. The platform includes passing a Ratepayers' Bill of Rights, which would end service disconnections, provide a fixed billing system, ban excessive late fees and strengthen utility companies' profit cap, cleaning up the grid by making Louisiana's electricity 100% renewable by 2035, tackling corruption by banning commissioners from receiving donations from the entities they regulate, and investing in green jobs. This progressive policy platform earned him the support of environmental groups, and pitted him against utility companies.
In the final weeks of the campaign, Lewis' opponent, three-term incumbent Lambert Boissiere, raised hundreds of thousands of dollars, mostly from Entergy and other entities and individuals the Public Service Commission is supposed to regulate. Since the beginning of his campaign, Lewis has pledged not to accept donations from any entities the Public Service Commission regulates.
However, this late influx of cash and political support ultimately lost against Lewis' coalition of grassroots supporters and community organizations dedicated to environmental and criminal justice.
These groups, including Voters Organized to Educate, Sunrise Movement New Orleans, The Sierra Club, and Greater New Orleans Housing Alliance, supported Lewis because of his promise to make Louisiana's electricity 100% renewable by 2035 and to lower costs of phone calls to and from prisons, which the Public Service Commission has the power to determine.
Lewis spent the last few weeks of his campaign lining up endorsements from his former challengers, Reverend Gregory Manning and Willie Jones, environmental justice advocate, Sharon Lavigne, and a slate of community endorsers, and utilizing all of his campaign's resources to contact voters and get them out to vote.
His stated policies brought together a broad coalition of supporters from New Orleans to Baton Rouge that included the Jefferson Parish Democratic Executive Committee, Voters Organized to Educate, Sunrise Movement New Orleans, Forum for Equality PAC and more.
On November 8th, Davante Lewis forced an unprecedented runoff for the Public Service Commissioner's race. This was the first competitive election Boissiere has faced since he was first elected in 2004.
A record number of Black out LGBTQ candidates ran for public office this year. There are currently just 115 Black out LGBTQ elected officials serving in the U.S., none of whom serve in Louisiana.
Wiener introduces legislation to protect LGBTQ+ foster youth
SB 407 ensures LGBTQ foster youth are raised in supportive environments by creating standard documentation for their needs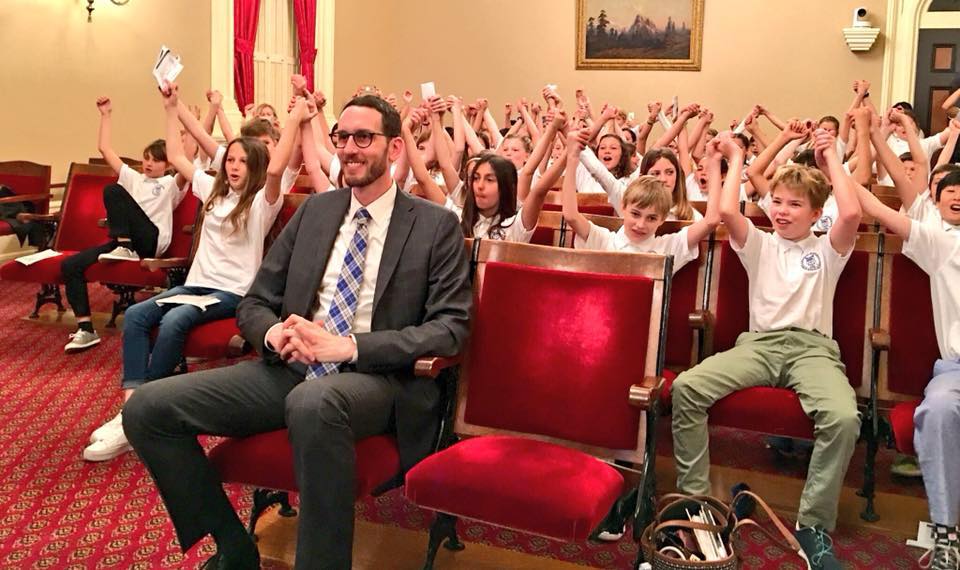 SACRAMENTO – Senator Scott Wiener (D-San Francisco) introduced SB 407, legislation to improve foster care conditions for LGBTQ youth. Nearly one third of foster youth identify as LGBTQ.
SB 407 ensures LGBTQ foster youth are raised in supportive environments by creating standard documentation for their needs, adding more follow-up from the Department of Social Services, and requiring LGBTQ youth's needs be specifically considered in at-home assessments – including clarifying that conduct that poses risk to the health and safety of LGBTQ youth is a valid reason to deny a family the right to host a foster youth. 
"Every child deserves to be one hundred percent supported at home," said Wiener. "SB 407 ensures that foster youth receive this essential support by specifically requiring LGBTQ acceptance be considered in the resource family approval (RFA) process, creating standard documentation for the assessment of LGBTQ youth needs, and ensuring more frequent follow-up. These youth are at high risk for homelessness, criminal justice involvement, and mental health issues, and we must do everything in our power to ensure they have a safe home in the state of California."
According to the California Child Welfare Indicators Project, there are 53,371 youth in foster care in California as of October 1, 2022. Youth who identify as LGBTQ+ are overrepresented in foster care, with at least three studies estimating about 30 percent of youth in foster care identify as LGBTQ.
The degree of support for their identity an LGBTQ child receives at home is a strong predictor of their mental health outcomes. According to the Trevor Project, teens who perceived parental support regarding gender identity were 93% less likely to attempt suicide than youth who did not perceive parents as supportive.
Data collected since the onset of the COVID-19 pandemic show LGBTQ youth are facing a crisis of mental health. Forty-two percent of LGBTQ+ youth—and 52 percent of trans youth—said they seriously considered suicide in 2021. This crisis may be related to the recent surge of anti-LGBTQ hatred in many states in recent years, which most LGBTQ youth are exposed to online. This year alone, more than 420 bills have been introduced in states across the country.
In 2019, California passed AB 175 (Gipson), which expanded the foster youth bill of rights to include rights to be referred to by the youth's preferred name and pronoun and maintain privacy of the child's sexual orientation and gender identity and expression. Under existing law, foster youth also have the right to have caregivers and child welfare personnel that have received instruction on cultural competency and best practices for providing care for LGBTQ+ youth in out-of-home care.
However, while the foster youth bill of rights is strong, it has not translated into the RFA process or into considerations made when approving caregivers. LGBTQ foster youth are still being placed in homes with families that discriminate against or are hostile toward them based on their sexual orientation and/or gender identity.
SB 407 will strengthen the resource family approval (RFA) process for LGBTQ foster youth by:
Requiring explicit consideration of LGBTQ youth in home and environmental assessments;
Creating standard documentation by the Department of Social Services for these assessments to include LGBTQ youth needs;
Reviewing county-approved resource families to evaluate if they are meeting the needs of LGBTQ youth and investigating related incidents as needed;
Ensuring that resource families have the necessary skills, knowledge, and abilities to support LGBTQ youth; and
Clarifying existing law that conduct that poses risk to the health and safety of LGBTQ youth is a valid reason for denial of a resource family.
SB 407 is sponsored by Equality California and the California Alliance of Child and Family Services.
"According to the Trevor Project, teens who have parental support regarding their gender identity were 93% less likely to attempt suicide than youth who did not perceive parents as supportive. Supportive and affirming homes for LGBTQ+ foster youth saves lives. The CA Alliance is excited to partner with Senator Wiener on SB 407 to ensure that all LGBTQ+ foster youth have affirming families and feel safe, supported, and cared for." –Christine Stoner-Mertz, CEO of the California Alliance of Child and Family Services
"LGBTQ+ foster youth experience violence and other stressors unique to the LGBTQ+ community, including homophobia or transphobia," said Tony Hoang, Executive Director of Equality California. "SB 407 protects LGBTQ+ foster youth from being placed in non-affirming homes by creating standard guidelines and criteria that carefully screens potential families. LGBTQ+ foster youth need a healthy environment that supports and embraces them as they explore their identity."