Holiday gift guide: Books
Something for every reader on your list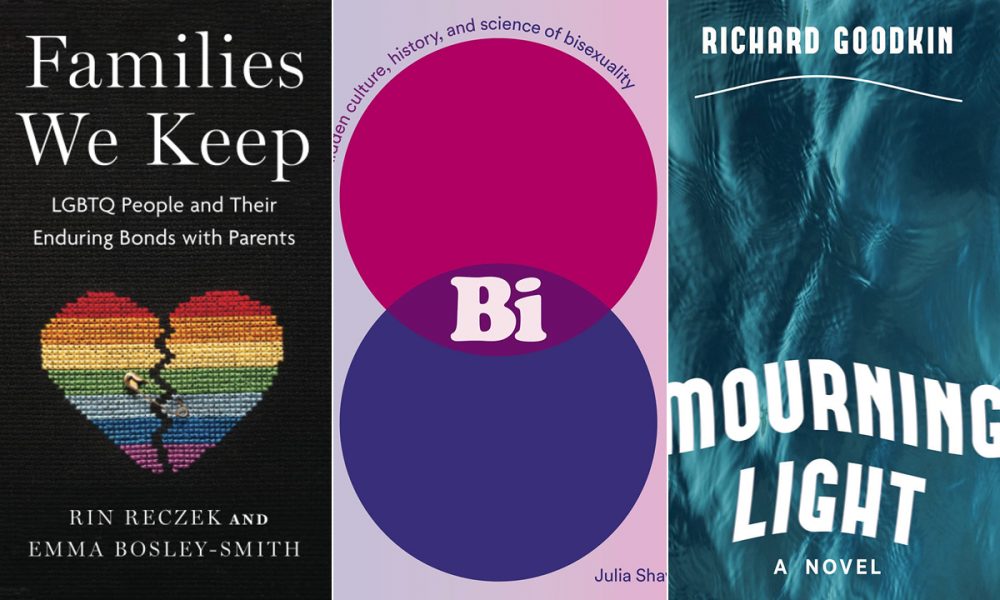 The tree looks magnificent.
Your kids did a great job decorating the parts you assigned to them; you took pictures this year, because they really outdid themselves. So you're ready – almost – for the holidays, except for those few tricky gifts that you just can't seem to figure out.
How about books? Easy to wrap, happy to get, why not look for these great books?
For the person on your list who loves dark, gothic romance-mysteries, wrap up "Mourning Light" by Richard Goodkin. It's the story of a man who can't let go of the guilt he feels since his lover died. Coincidentally, that death happened on the exact same day he met another man that he can't stop thinking about.
The person on your gift list who loves a good memoir will want to read "A Place Called Home" by David Ambroz. It's a tale of homelessness, foster care, coming out, and how sheer determination put that all in one man's past.
If there's someone on your gift list who made a difficult decision this year, "Families We Keep" by Rin Reczek and Emma Bosley-Smith is a book to carefully wrap up. It's a look at LGBTQ individuals who have decided to stick with their families, though there may continue to be a struggle for acceptance or a total lack of it. It means work, and this book might help. Know your giftee well before giving this book.
Until recently, there really haven't been a lot of books about bisexuality, which is why you might want to give "Bi: The Hidden Culture, History, and Science of Bisexuality" by Julia Shaw to someone special. There's a lot to know about the subject, from genetics to legalities, celebrities to monogamy.
The trans reader on your gift list will want to own "Fat, Crazy, and Tired: Tales from the Trenches of Transformation" by podcaster Van Lathan, who writes that being fat was harder than being Black. Needless to say, this book is funny and inspirational, and your giftee will love it. Pair it with "Side Affects: On Being Trans and Feeling Bad" by Hil Malatino. If your giftee sometimes struggles, this book is great acknowledgement.
For the reader who loves history, "The Women's House of Detention" by Hugh Ryan could be the perfect gift this year. It's the story of a prison in New York's Greenwich Village which, for nearly 45 years, was the landing place / home / jail for thousands and thousands of women, gender-nonconforming people, and transgender men. Angela Davis was there. So was Afeni Shakur. This book takes your giftee there, too. Wrap it up with "Manifesting Justice: Wrongly Convicted Women Reclaim Their Rights" by Valena Beety.
The Blade may receive commissions from qualifying purchases made via this post.
Hoover is a conflicted, flawed human in new biography
'G-Man' explores how he created an unrivaled personal fiefdom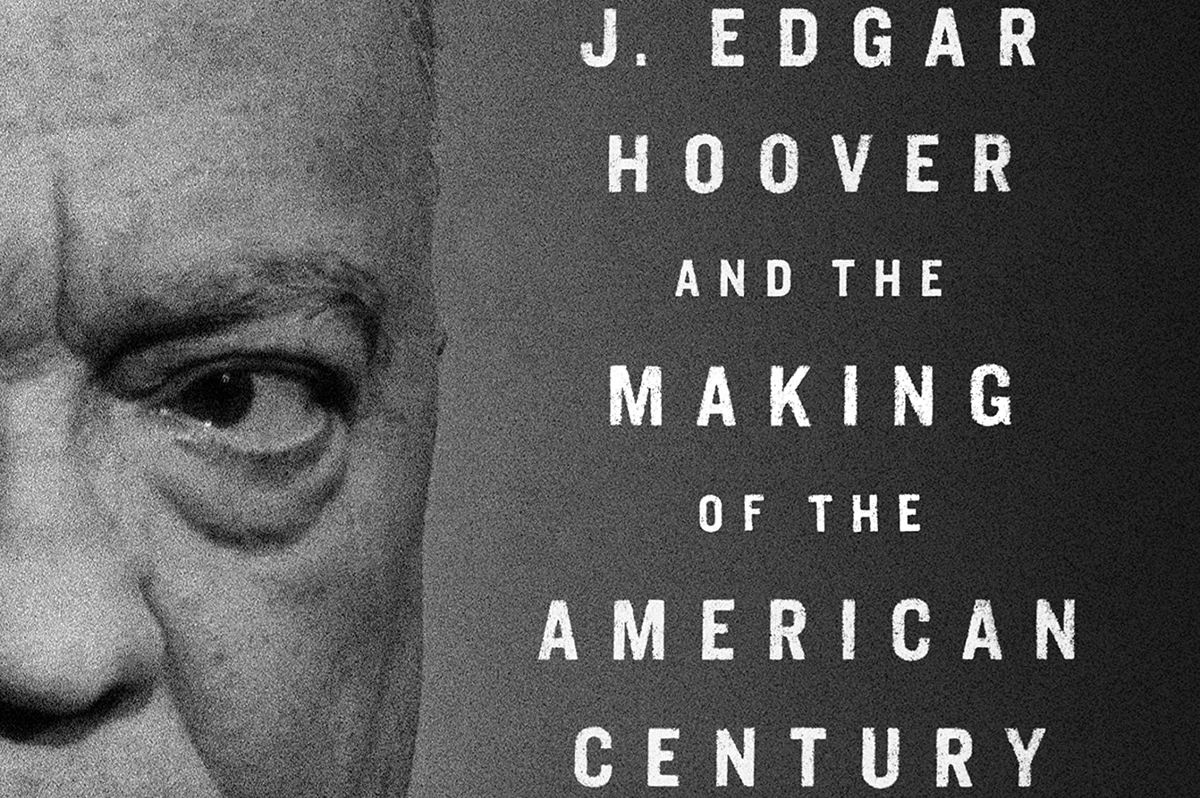 'G-Man: J. Edgar Hoover and the Making of the American Century'
By Beverly Gage
c.2022, Viking
$45/837 pages
"We're sorry we can't be in the front row to hiss — no kiss you," two fans wrote in a telegram to Ethel Merman in the 1930s when they couldn't make the opening of one of her shows.
The Merman friends were J. Edgar Hoover and his "right-hand man" Clyde Tolson.
"G-Man: J. Edgar Hoover and the Making of the American Century" by Yale historian Beverly Gage is the first biography of Hoover to appear in 30 years. Gage has done the unimaginable. She makes you want to read about J. Edgar Hoover. "G-Man" won't make you wish you were one of Hoover's BFFs. It'll compel you to see Hoover, not as a villainous caricature, but as a conflicted, flawed human being.
"G-Man" is not only a fascinating bio of Hoover, who directed the FBI from 1924 until the day he died on May 2, 1972 at age 77. It's a page-turning history of the United States in the 20th century.
Hoover, who played a key role in the "lavender scare" of the 1950s, hated and harassed Martin Luther King, Jr. and engaged in an anti-Communist crusade, has "emerged," Gage writes, "as one of history's great villains, perhaps the most universally reviled American political figure of the twentieth century."
In "G-Man," Gates, drawing on recently released files, tells the story of how Hoover came to power and used the tools of the "administrative state," to, as Gage writes, "create a personal fiefdom unrivaled in U.S. history."
But, Gage makes clear, it's a misreading of American history to think that Hoover was a lone, evil rouge.
During his time as FBI director, Hoover had the support of eight presidents (four Democrats and four Republicans) and of Congress. Gage documents how much of the American public, for most of Hoover's 48 years as FBI director, shared his racist, homophobic and rabidly anti-Communist views.
Hoover, a life-long D.C. resident, "embodied conservative values ranging from anti-Communism to white supremacy to a crusading and politicized interpretation of Christianity," Gage writes.
"Far from making him a public scourge," she adds, "these two aspects of his life garnered him the admiration of millions of Americans, including many of the country's leading politicians, for most of his career."
Hoover never openly identified as gay. He sent FBI agents out to warn anyone gossiping that he was gay to stop spreading rumors. Once, Hoover learned a D.C. bakery employee had said he'd "heard the director is a queer,'" Gage reports. Hoover dispatched FBI agents, Gage writes, "to threaten and intimidate him into silence."
There's no evidence of Hoover having sex with another man. A story (told in an earlier bio) of Hoover wearing a dress at a gathering lacks credibility, Gage says. Because the woman who told the anecdote had been arrested for perjury.
But, using sources that weren't available to previous biographers, Gage argues persuasively that Hoover and Tolson were for decades what we would call, today, a same-sex couple.
Beginning in 1935, Hoover and Tolson plunged into a whirl of nightlife – going to nightclubs and hanging with celebrities, Gage reports.
Hoover kept some things about his relationship with Tolson private, Gage writes, "yet what is most striking about their budding relationship is not its furtive quality but its openness, vitality, and broad social acceptance."
Hoover and Tolson vacationed together yearly in Florida and California.
Officially, their friends and colleagues, said the couple was "too masculine" to be queer, Gage writes, "reflecting a mid-century view of male homosexuality as something for 'sissies' and outliers."
But, "Everybody knew about J. Edgar Hoover," Gage reports Ethel Merman recalled decades later of Hoover in the 1930s. "A lot of people have always been homosexual. To each his own."
Neither Tolson or Hoover married or thought about marrying a woman. When Hoover died, he left most of his estate to Tolson. We don't know what they did in the bedroom, Gage says, but Hoover and Tolson behaved like spouses.
Unfortunately, Hoover's feelings for Tolson didn't stop him from playing a crucial part in the "lavender scare" or from having the FBI monitor the D.C. chapter of the Mattachine Society.
"G-Man" documents Hoover's racism in sobering detail. Gates doesn't downplay Hoover's racism, role in the 1919 or 1950s red scare; lavender scare; or harassment of Vietnam war protesters.
In "G-Man," Gage helps us understand how Hoover's views were formed: from his shame at having a mentally ill father to the "muscular, masculine" Christianity of his childhood to his life-long connection to Kappa Alpha, a racist George Washington University fraternity that believed in the "Lost Cause" of the South.
"G-Man"is an illuminating and engrossing read – with movie stars, history, gangsters and a humanized villain.
The Blade may receive commissions from qualifying purchases made via this post.