Respect for Marriage Act signed into law
Bill received final approval last week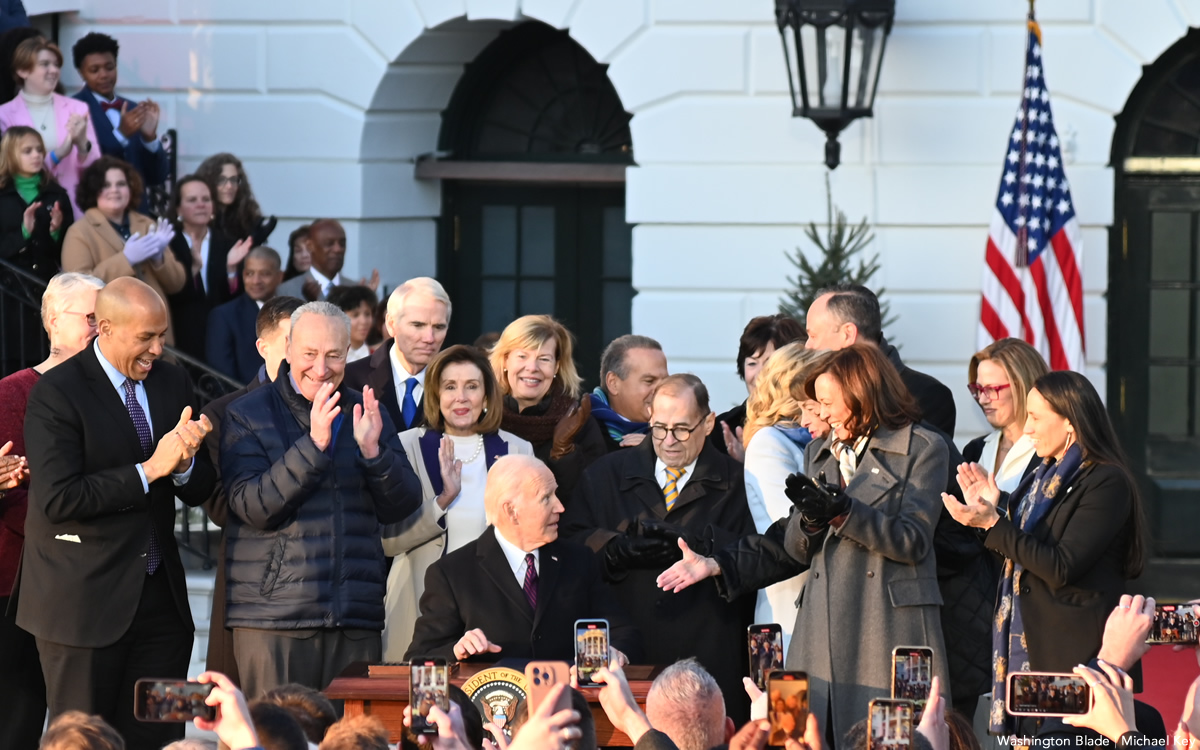 WASHINGTON — President Joe Biden on Tuesday signed the Respect for Marriage Act into law.
"Today's a good day," said Biden during a signing ceremony that took place on the White House's South Lawn. "Today America takes a big step towards equality."
The ceremony took place five days after the Respect for Marriage Act passed in the U.S. House of Representatives with 39 Republicans voting in favor.
The bill passed in the U.S. Senate on Nov. 29 by a 61-39 vote margin. The Respect for Marriage Act first passed in the House in July.
Biden during the signing ceremony specifically thanked U.S. Sens. Tammy Baldwin (D-Wis.), Susan Collins (R-Maine), Kyrsten Sinema (I-Ariz.) and other lawmakers who helped secure the bill's passage. Biden also reiterated calls for Congress to pass the Equality Act, which would add sexual orientation and gender identity to federal civil rights law, and for an end to anti-LGBTQ+ violence in the wake of last month's massacre at Club Q in Colorado Springs, Colo., and the proliferation of anti-Transgender bills across the country.
"When a person can be married in the morning and thrown out of a restaurant in the afternoon, this is still wrong," said Biden. "We must stop the hate and violence."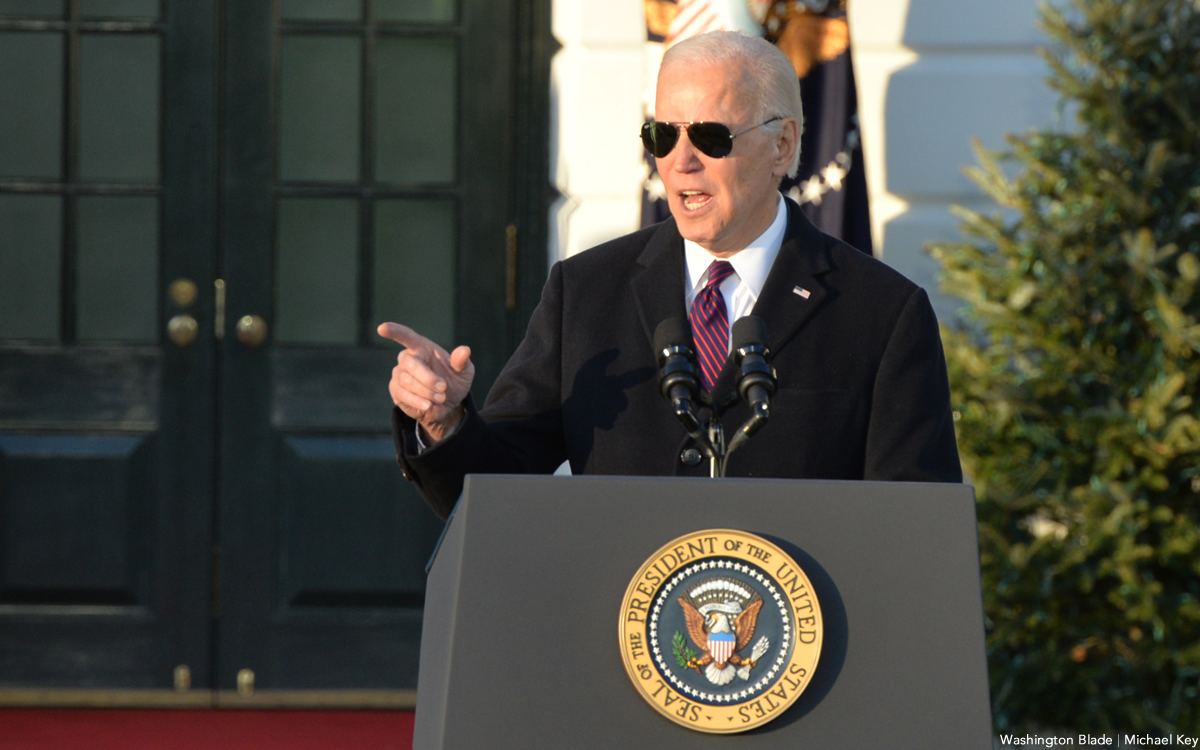 Vice President Kamala Harris was San Francisco's district attorney in 2004 when she became one of the first public officials in the country to officiate a same-sex wedding. Harris was California's attorney general when she successfully challenged the state's Proposition 8 before the U.S. Supreme Court.
The Supreme Court on June 26, 2013, struck down Prop 8 and the Defense of Marriage Act. The Supreme Court on June 25, 2015, issued its landmark Obergefell decision that extended marriage rights to same-sex couples across the country.
Harris noted Tuesday is "a day, when thanks to Democrats and Republicans, we finally protect marriage rights in federal law." Dozens of same-sex couples who sued for marriage rights across the country and their families stood on the steps leading to the Truman Balcony as she and Biden spoke.
"For millions of LGBTQI+ Americans and interracial couples, this is a victory and part of a larger fight," said Harris.
Supreme Court Justice Clarence Thomas in a concurring opinion he wrote in the decision that overturned Roe v. Wade suggested the Supreme Court should also reconsider Obergefell and two other decisions that guaranteed the right to private, consensual sex and the ability of married couples to purchase and use contraception.
The House first passed the Respect for Marriage Act less than a month after the Supreme Court overturned Roe in Dobbs v. Jackson. California Congressman Mark Takano, who is openly gay, earlier this month told the Washington Blade that Congress was "reeling" from the ruling and Thomas' opinion and lawmakers said "we need to protect what we can."
Harris said the Dobbs decision is a reminder that "fundamental rights are interconnected, including the right to marry who you love, the right to access contraception, and the right to make decisions about your own body." Biden noted Congress passed the Respect for Marriage Act "because of an extreme Supreme Court has stripped away the right important to millions of Americans that existed for half a century."
House Majority Leader Nancy Pelosi (D-Calif.); Senate Majority Leader Chuck Schumer (D-N.Y.) and Gina and Heidi Nortonsmith, one of the plaintiff couples in the lawsuit that led Massachusetts to become the first state in the country to extend marriage rights to same-sex couples in 2004, also spoke at the ceremony. Cyndi Lauper, Sam Smith and members of the Gay Men's Chorus of Washington performed.
Transportation Sec. Pete Buttigieg; National LGBTQ Task Force Executive Director Kierra Johnson; Transgender Legal Defense and Education Fund Executive Director Andy Marra; David Mixner; Robyn Ochs; Alabama state Rep. Neil Rafferty; Pennsylvania state Sen. Malcolm Kenyatta; Arizona state Rep. Daniel Hernández; former New York City Council Speaker Corey Johnson; Maryland state Del. Luke Clippinger (D-Baltimore City); GLAAD President Sarah Kate Ellis; Garden State Equality (N.J.) Executive Director Christian Fuscarino; Equality Florida Communications Director Brandon Wolf; Wanda Alston Center Executive Director June Crenshaw and Japer Bowles, director of D.C. Mayor Muriel Bowser's Office of LGBTQ Affairs, are among 5,300 people who attended the ceremony.
Sinema, Baldwin, Collins, U.S. Sens. Rob Portman (R-Ohio), Cory Booker (D-N.J.) and U.S. Reps. Jerrold Nadler (D.N.Y), Sharice Davids (D-Kan.) and David Cicilline (D-R.I.) were also in attendance.
"Today is a historic day and a much-needed victory for our community," said Human Rights Campaign President Kelley Robinson in a press release. "It should be lost on no one that this bill signing comes less than a month after a deadly attack on our community in Colorado Springs, and at a time when the community continues to face ongoing threats of online and offline violence, as well as legislative attacks on our rights. In signing this bill, President Biden has shown that LGBTQ+ peoples' lives and love are valid and supported."
GLBTQ Legal Advocates and Defenders Janson Wu said "millions of couples and their children across the country now have the assurance that their families will continue to be respected by our state and federal governments because President Biden has signed the Respect for Marriage Act into law." Equality California Executive Director Tony Hoang echoed these sentiments.
"This is an historic milestone for our movement and an important victory for hundreds of thousands of loving couples and their children across the nation," said Hoang in a statement. "All Americans deserve the freedom to marry the person they love, and this bill is a reflection of the fact that for the majority of Americans — across all political parties, backgrounds, and in every corner of the country — the debate over marriage equality is settled."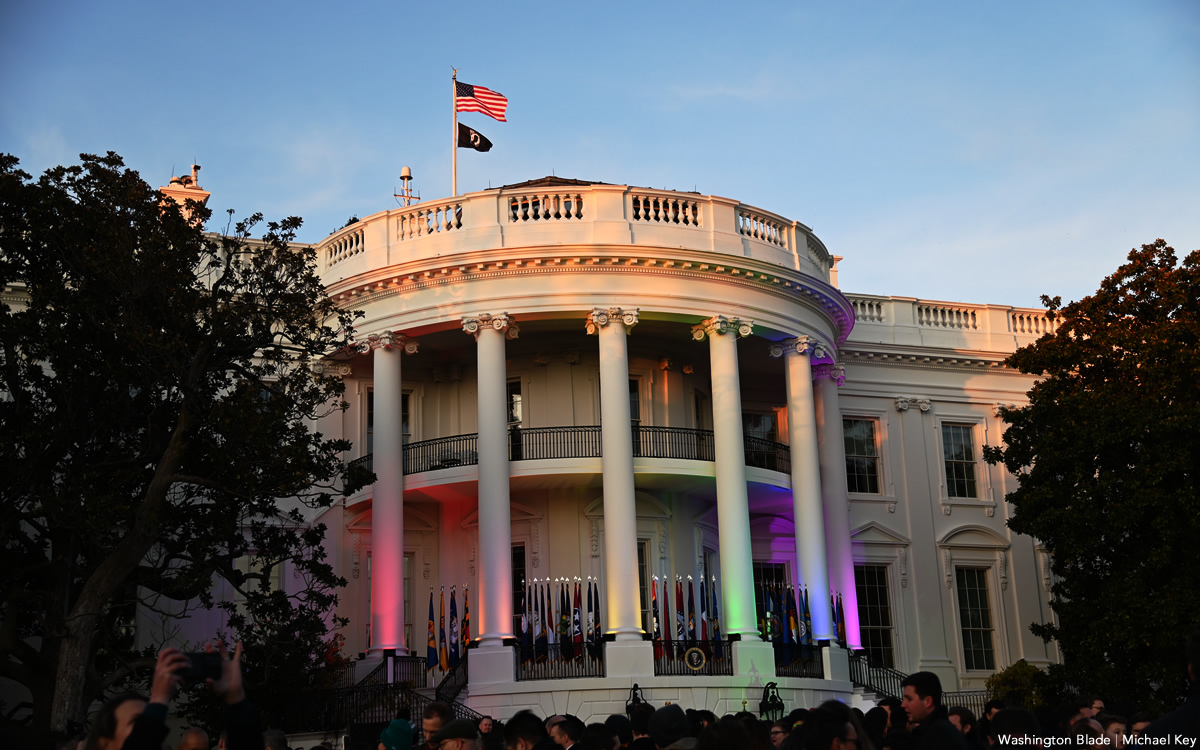 World Bank's U.S. executive director reaffirms 'strong commitment' to LGBTQ+, intersex people
Adriana Kugler spoke exclusively with Washington Blade on Feb. 13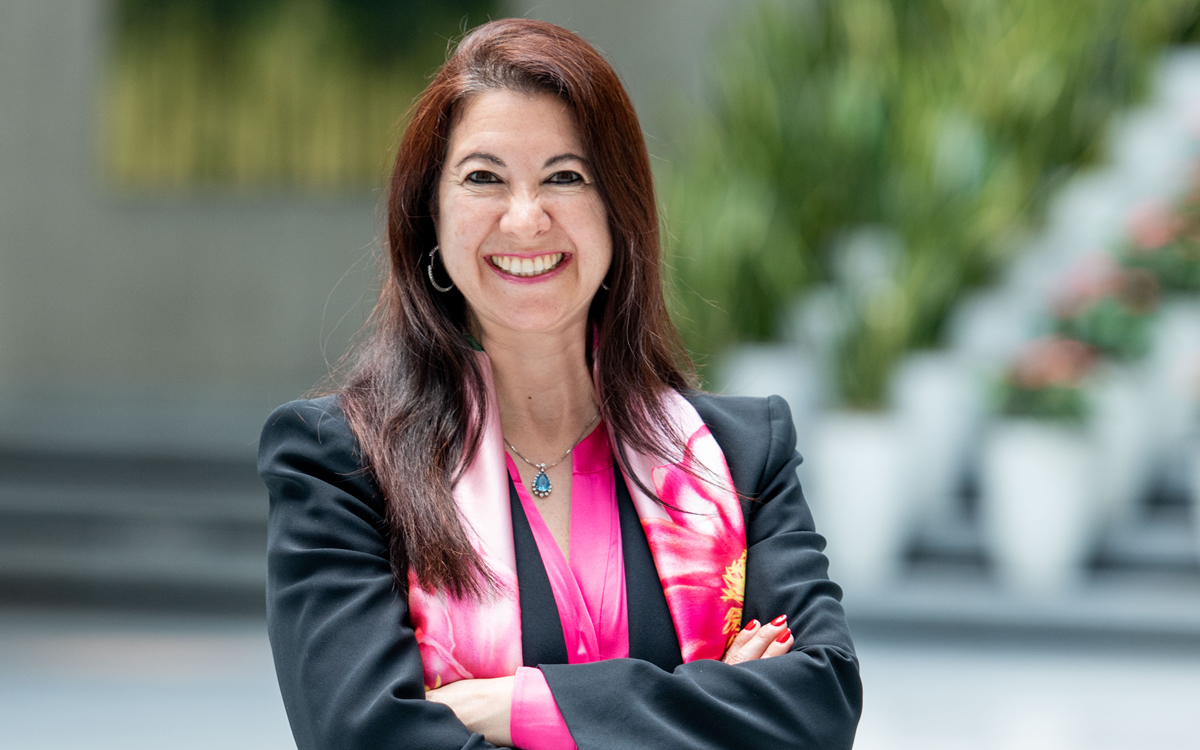 WASHINGTON — The U.S. executive director of the World Bank Group told the Washington Blade last month during an exclusive interview that she is committed to LGBTQ+ and intersex rights.
"As U.S. executive director, I certainly have a strong commitment, not only representing the U.S., but myself to advocate for inclusive development to address the needs of LGBTQI persons," said Adriana Kugler during an interview at her D.C. office on Feb. 13.
Kugler, who was born in Colombia, has been in the position since May 2022. She is the first Latina woman named to the post.
Kugler was chair and chair-elect of the American Statistical Association's Business and Economics Statistics Section in 2020 and 2019 respectively. She from 2019-2022 was a member of the National Academies of Sciences, Engineering and Medicine's Board on Science, Technology and Economic Policy and was on the Bureau of Labor Statistics' Technical Advisory Committee from 2016-2019.
Kugler was a chief economist at the U.S. Labor Department from 2011-2013. She has also been a professor of public policy and economics at Georgetown University since 2010, although she is currently on leave.
2021 presidential memo committed U.S. to promoting LGBTQ+, intersex rights abroad
Kugler noted the Biden-Harris administration "have a strong commitment to promote inclusion of LGBTQI+ individuals."
"This has been a priority," she said, noting a number of executive orders and memorandums the administration has issued since it took office in 2021. One of them committed the U.S. to promoting LGBTQ and intersex rights abroad as part of the White House's overall foreign policy.
"That's been definitely a driving force, understanding that multilateral engagement is really very important in terms of driving protections of LGBTQI persons around the world," she said.
Kugler told the Blade one of her priorities has been to support the collection and dissemination of data that "can really help to drive support and drive demand for LGBTQ+ inclusion here at the bank."
"That's been one of my priorities, to support data efforts," she said. "It has been a priority for the U.S. as well, and that has been something that I have put forward very firmly."
Kugler last November held an "inaugural meeting with management board members and CSOs (civil society organizations) to discuss LGBTQI+ inclusion priorities." M. V. Lee Badgett, a professor economics at the University of Massachusetts-Amherst who co-directs its Center for Employment Equity, at the gathering presented information that showed the economic benefits of LGBTQ+ and intersex inclusion.
"That, I think, is a driver that can really help us make the case, just the same way we did it back in the day to drive support for gender equality in the multilateral organizations," said Kugler. "I really believe in that."
Kugler added the meeting was held to "restart the conversation, to prioritize inclusion of LGBTQ+ people and to make sure people understand the economic case for that."
A specific issue on which Kugler has worked is "making sure that the standards of evidence for misconduct, for cases of misconduct, are coherent with the standards of evidence that we have here in the U.S. and that we have for cases of sexual harassment, as well as for cases of sexual misconduct."
"That's the prepondence of the evidence standard, as opposed to the clear and convincing evidence standard that is a very high standard to meet," said Kugler. "So we're making sure we work towards making progress so that cases are brought forward by those who suffer from harassment and to make sure that they have a voice and have a chance to make their cases."
Kugler said another priority "is to engage really closely with colleagues in" GLOBE, a resource group for the World Bank's LGBTQ+ and intersex employees. Kugler said a key priority "is to support, especially those LGBTQ staff who work abroad, either in those situations where being LGBTQ is criminalized, or where its a very unfriendly environment, even when it's not criminalized."
She told the Blade that it is important to ensure the World Bank "offers protections" for LGBTQ+ and intersex employees in countries with anti-LGBTQ+ and anti-intersex rights records. Kugler also said that it is particularly important to offer same-sex spouses and partners the opportunity to access jobs through World Bank offices and local staff in places where they would not be able to work elsewhere and to train local staff on LGBTQ+ and intersex issues to provide a safe workplace.
An example of an LGBTQ+-inclusive project the board recently approved is the World Bank International Finance Corporation's $275 million loan to Banco Davivienda in Colombia, which provides funding for advisory services to LGBTQ+ and intersex people and for the design of LGBTQ+ and intersex banking products.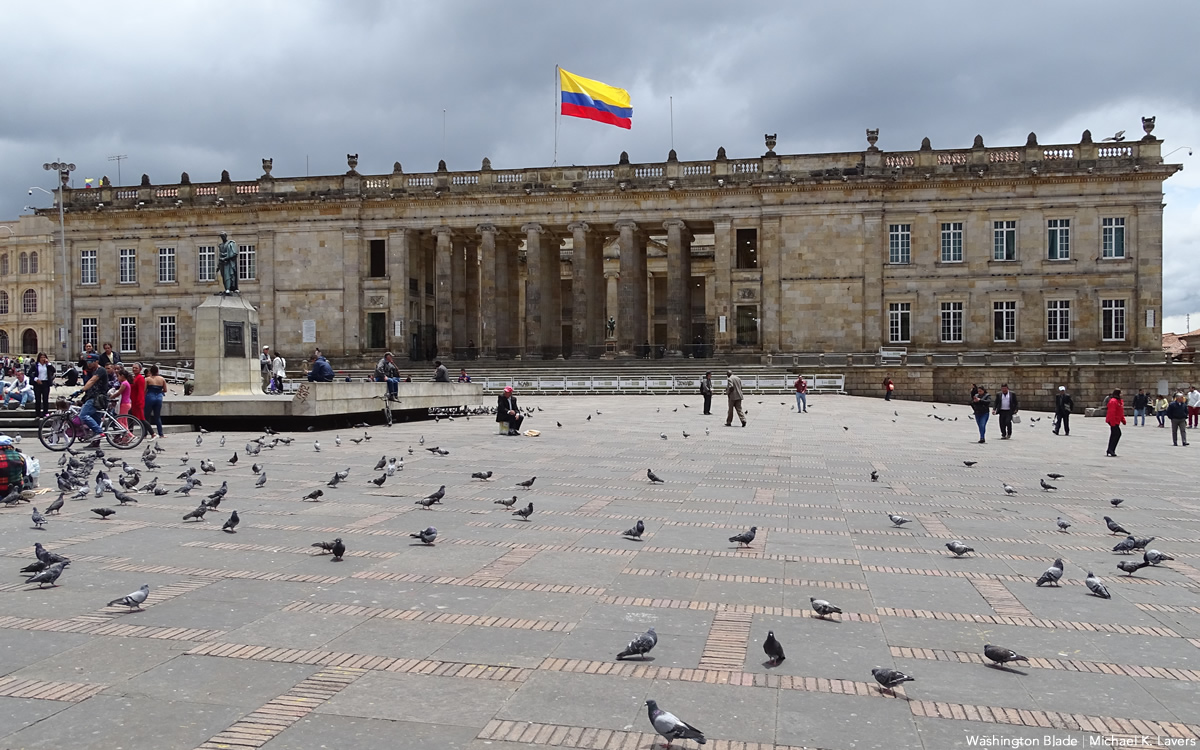 The World Bank's EQOSOGI Project has already collected LGBTQ+- and intersex-specific data on legal gaps as well as practices that impact LGBTQ+ and intersex people in 16 countries, and it aims to expand its coverage to more countries in 2024. The EQOSOGI Project is also expanding its research to quantify the economic costs of excluding LGBTQ+ and intersex people, starting with Serbia and North Macedonia.
"We know the queer community is suffering very adverse consequences there, and it makes sense to have a legal mapping to understand the conditions on the ground that the queer community faces and to make sure that we protect — and at least — recommend anti-discriminatory practices," said Kugler.
She added she asks questions to her fellow board members "as far as standards and protections for projects in those contexts where the LGBTQI community is criminalized, so that we are sure that those communities have a voice when the bank comes in, if anything goes wrong."
"We are very strong on that," said Kugler. "We will continue to support communities and all communities, including the queer community, to be heard if anything goes wrong so that we can make sure that they are widely protected."
"This will also send a message to these countries that at some point they have to start considering legal changes," she added. "It starts with raising the issue in front of the rest of the board, all of the world, that these issues of inclusion should be lifted up and they need to be rethinking their legal framework."
Then-World Bank President Jim Yong Kim in 2014 postponed a $90 million loan to the Ugandan government in response to President Yoweri Museveni's decision to sign the Anti-Homosexuality Act, which imposed a life sentence upon anyone found guilty of repeated same-sex sexual acts.
The Ugandan Constitutional Court later struck down the "Kill the Gays" law on a technicality, but Kim's decision to postpone the loan without first consulting the World Bank's board sparked widespread criticism among board members. Advocacy groups had asked the World Bank not to fund future projects in Uganda, but they did not ask for the cancellation of existing loans.
"We are all very aware of the Uganda case that went wrong," Kugler told the Blade.
"We're absolutely firm as part of the World Bank Group's work and as the U.S. chair that we will protect anybody, to make sure that our projects not only do more good than bad, but that they actually do no harm," she added. "They shouldn't be harming communities and they should certainly not be harming LGBTQI communities around the world."
Kugler acknowledged the World Bank still does not have LGBTQ+-specific safeguards, but she added it "is something that is still being discussed."
The Treasury Department last May endorsed an LGBTQ+-specific Asian Development Bank safeguard. The Office of the U.N. High Commissioner for Human Rights is among the organizations that have also backed it.
Chantale Wong, the U.S. director of the Asian Development Bank who is the first openly lesbian American ambassador, last fall told the Blade the Biden-Harris administration continues to push for the Philippines-based ADB to implement the safeguards. Kugler — who described Wong as "an amazing advocate" — noted the World Bank will soon release its new Gender Strategy that will include a nonbinary approach to gender.
"It is helpful when the CSO community engages in these processes, because they help us to lift up these issues with the management of the bank as well," said Kugler.
"The voices from outside help put pressure … on the countries themselves and how the board proceeds," she added.