20 year old who praised Club Q shooter arrested for illegal guns
The source who had been messaging Smith on social media shared an exchange in which Smith called the Club Q shooter "a hero"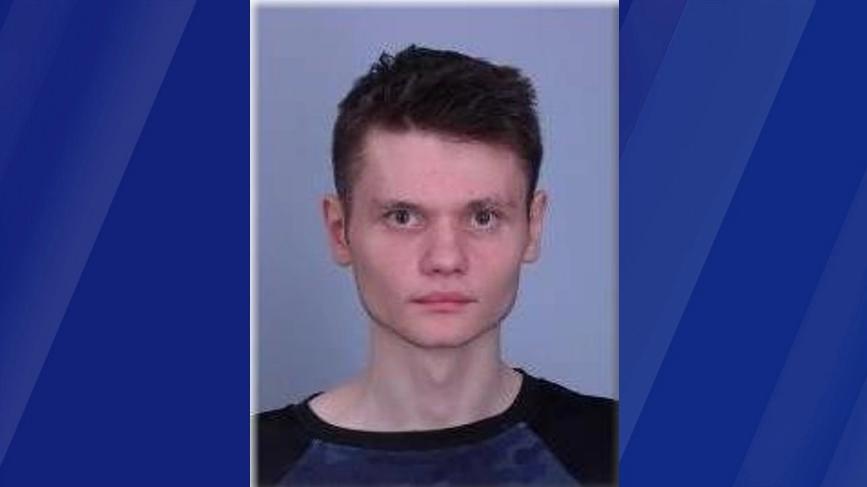 MINNEAPOLIS – A federal criminal complaint for possession of a machine gun and for attempting to receive and possess unregistered destructive devices, specifically hand grenades was made against Savage, Minnesota resident River William Smith.
The 20-year-old Smith was arrested by agents from the Twin Cities Field Office of the Federal Bureau of Investigation on December 14, 2022. In a press release, U.S. Attorney Andrew M. Luger announced that according to court documents and a law enforcement affidavit, on September 27, 2022, the FBI received a tip from a concerned citizen reporting disturbing behavior of a 20-year-old man, later identified as River William Smith. 
The FBI Joint Terrorism Task Force investigation revealed evidence that Smith was preparing for a violent exchange with police. Smith stated he is "pro mass shooting," sympathized with the Parkland school shooter, and expressed admiration for the individual charged with the recent shooting at a Colorado Springs LGBTQ nightclub.
The FBI also discovered Smith had access to fully automatic rifles, handguns, suppressors, body armor and a Kevlar helmet. Smith stated that he was preparing to fight the police and was dedicated to dying in that fight. 
Smith asked a government informant for grenades and an illegal part to convert his AR-15 style rifle into a fully automatic machine gun. On December 14, 2022, under supervision of law enforcement, a meeting between Smith and a government informant was arranged. At the meeting, Smith purchased three hand grenades and four auto sears. [An auto sear is a small device made of metal or plastic that can make any handgun a fully automatic weapon.]
Smith was then arrested by the agents observing the meeting.
Saint Paul, Minnesota, ABC News affiliate KSTP-TV 5 reported:
The informant [who had seen him at a local gun range] asked Smith about his "aggressive shooting style," pointing out his body armor and rapid shooting drills, to which Smith responded that he is preparing for a fight with police and was "dedicated to dying" in the confrontation, the complaint states.
Smith also told the informant he didn't want his gun taken away again, a likely reference to a 2019 incident in which Smith, then 17, fired an AK-47-style rifle in his grandparents' home, wounding his grandmother. In a follow-up search warrant, police confiscated the AK-47-style rifle, along with a .22 caliber rifle, a shotgun and 15 fully loaded 7.62 mm magazines.
Smith told the informant his grandmother buys him all of his guns and ammunition since he's too young to get them himself. He later asked the informant to order him auto sears — attachments that convert guns into fully automatic weapons — for his AR-style rifle and Glock pistol.
The criminal complaint also states that Smith told the informant he had thought about joining a neo-Nazi terrorist group called "The Base." According to the Southern Poverty Law Center, "The Base believes society should be pushed to collapse so a white ethnostate can arise out of the ruins."
The source who had been messaging Smith on social media shared an exchange in which Smith called the Club Q shooter "a hero." Smith went on to say he's "pro mass shooting in general" and sympathizes with the Parkland, Florida, school shooter as well.
Smith is charged with one count of possession of a machine gun and one count of attempt to receive and possess destructive devices. He appeared today in U.S. District Court before Magistrate Judge David T. Schultz. Smith was ordered to remain in detention pending further proceedings.
Anti-LGBTQ+ scandal riddled school board sued by teacher's union
Per the union's lawsuit the impetus behind the policy was to prevent more negative media attention by silencing teachers and employees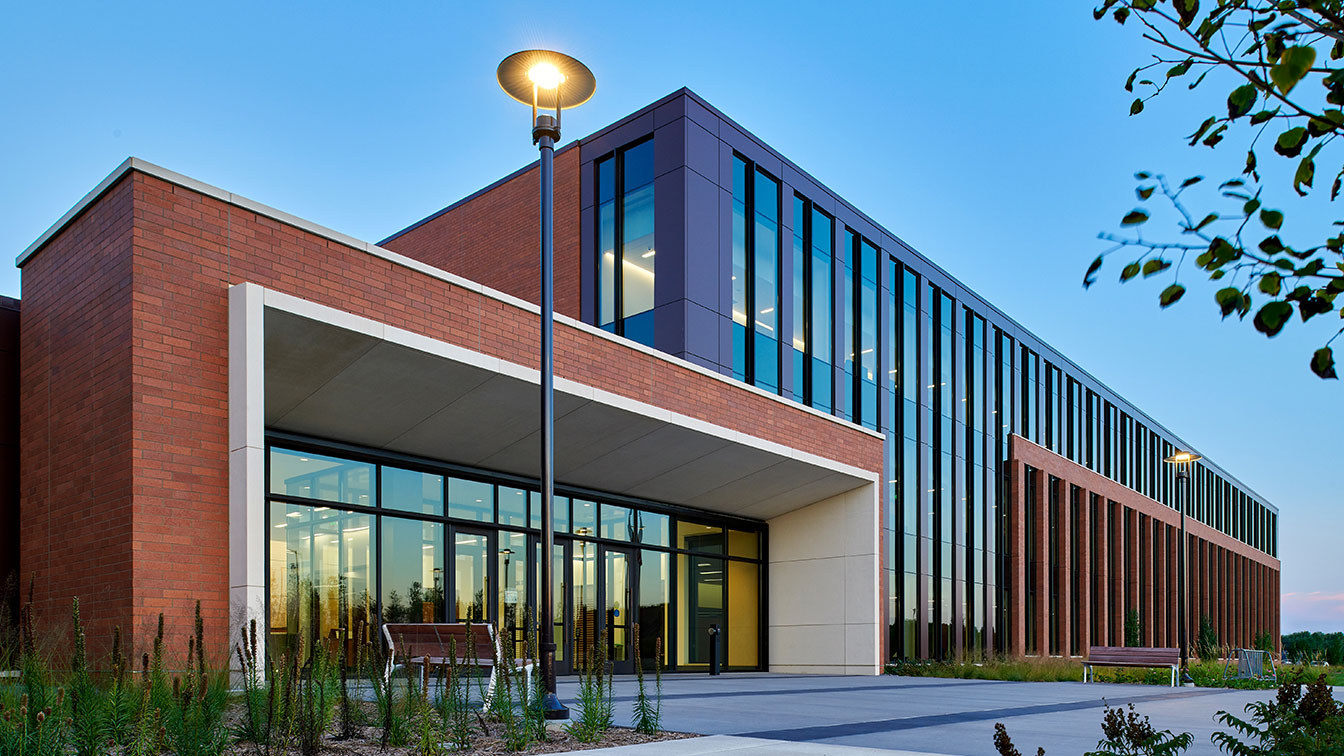 ELK RIVER, Mn – Education Minnesota (EdMN), the state teacher's union, filed a lawsuit Thursday against the Becker Public School District, over a communications policy ratified this past May that, according to the complaint, amounts to a "gag order" designed to minimize press coverage of the homophobia and racism in the district's schools and among members of its elected leadership.
In an interview Friday with The Los Angeles Blade, EdMN President Denise Specht said her union's decision to file suit was not made lightly. "We don't sue school districts very often," she said.
"The fact that the teachers in this district felt they needed to file a lawsuit regarding this gag order or communications plan signals that they were at the end of their rope," Specht said. Employees' repeated attempts to relay to the board their concerns with the purpose and lawfulness of the policy were ignored, along with their pleas for it to be amended or withdrawn, leaving the union with no choice but to pursue litigation, Specht said.
The communications policy forbids employees from making "statements to the media, individuals, or entities outside the District relating to student or personnel matters" and stipulates that "internal communication must be positive."
The overbroad restrictions constitute violations of the state's Constitution, the Minnesota Public Employment Labor Relations Act, "and a host of other statutes intended to protect employee and citizen speech," EdMN argued in its brief seeking an injunction.
Apart from the First Amendment implications, Specht highlighted the gag order's potential to cause serious unintended consequences. She told the Blade that employees, who are required by law to report, for example, workplace health and safety violations (to the Occupational Safety and Health Administration), or suspected child abuse or maltreatment (to law enforcement or county social service agencies), could be punished for doing so under the policy because it forbids them from communicating with outside entities.
Already, the gag order has had such a chilling effect that local union reps declined to issue statements outlining their objections for fear that doing so would violate the policy's rules and therefore potentially lead to consequences from the board, Specht said
The board's introduction of the communications policy this spring closely followed incidents where teachers spoke to the local press about the mistreatment and abuse of BIPOC and LGBTQ+ students in the district, particularly those who were upset by the board's decision in March to welcome a presentation from an extreme anti-LGBTQ+ hate group, the Minnesota Child Protection League (CPL).
Per the union's lawsuit, the timing indicates the impetus behind the policy was to prevent more negative media attention by silencing teachers and employees who sought to defend, particularly, LGBTQ+ students whose educational environments and school board are rife with homophobia, transphobia, and bigotry.
"Our students deserve to learn in a safe and welcoming place, and if they can't trust or depend on their teachers to speak up for them when they need it the most, what lessons are we teaching them?" Specht said.
As the union argued in the opening paragraph of its brief seeking injunction, "The Becker Public School District (the "District") has an image problem. It created a forum for individuals who are strangers to the school community [the CPL] to characterize students' sexual orientation and gender identity as a "contagion." It has spurred concerned staff members and students to speak out publicly about the harm that homophobia and racism have caused to the learning environment…[and] has tried to impose restrictions on staff on their ability to speak as citizens and as members of the school community."
In a statement given to The Blade by Becker Public Schools Superintendent Jeremy Schmidt, the district disputes "the claims and assertions being made in those [EdMN] filings," asserting that "the lawsuit misconstrues the purpose and effect of language in the School District's plan," and indicating it will "respond through the legal proceedings before the Court" as "the judicial system is the more appropriate forum in which to address these issues."
Frustrations predate and extend well beyond the board's communications policy
Specht said the flashpoint in March over the CPL's presentation to the school board, which spurred protests by students, district school employees, and members of the community, led to a series of actions by which the board has improperly and unlawfully demonstrated its intent to "command and control" the district's teachers and employees.
The message from elected leadership is, "Do what we want you to do, say what we want you to say," Specht said. "Speaking statewide, I can tell you it's policies like this [gag order] that are driving educators out of the profession. The lack of respect, lack of autonomy, and disregard for professionalism. Those are some of the reasons we're hearing that are causing people to say, 'I have had enough.'"
Specht cited, as an example of the board's efforts to control and strong-arm the district's employees, the communications policy's detailed instructions governing the content and design of their email signatures. "We know what that's about," she said, "preventing teachers and staff from including their preferred pronouns."
The board's draft policy proposal 471 is also a big problem, Specht said.
If enacted, the measure would prohibit "political indoctrination or the teaching of inherently divisive concepts," mandating that classrooms be free of "non-school materials favoring any particular group, political ideology, favored class or promoting controversial issues," which applies to "non-United States flags, leaflets, brochures, buttons, badges, fliers, stickers, lanyards, petitions, posters, or artwork and underground newspapers." Under the policy, staff are instructed to make sure "their own and their students' apparel choices are not in violation" of these rules.
Just as the putatively neutral requirements for standardized email signatures were likely a pretext to prevent teachers from including their pronouns as a gesture of support for the trans community, it was clear to sources who previously spoke to The Blade that 471 was written to eliminate, from the district's schools, discussion of or educational materials including LGBTQ+ themes or addressing racial justice, as well as free speech and expression that is supportive of the LGBTQ+ and BIPOC communities.
For Joe Rand, a former GSA faculty advisor and director of Becker High School's theatrical productions, the board's introduction this summer of the draft of 471 was a signal that leadership was committed to this course of action, unwilling to consider how these policies will harm vulnerable students, and uninterested in hearing feedback from concerned employees. He made the difficult decision to resign.
Minnesota's chapter of the ACLU issued a letter last month to the board in which the group warned that 471, if enacted, would raise significant legal issues by abridging constitutional rights to free speech and expression.
Asked for comment on the union's lawsuit over the communications policy, Teresa Nelson, legal director of the ACLU of Minnesota, again reiterated the organization's concerns with 471 and the troubling conclusions one might draw from the board's decision to introduce such a policy.
"The Becker Public Schools District seems to be motivated by silencing dissent, as evidenced by proposed policy 471," she wrote in an emailed statement Friday. "Public employees have a right to speak out on matters of public concern when they are speaking in their personal capacity, and we expect the district to respect that right."
For Specht, it was another sign the school board is unconcerned with how their policies are received by the district's teachers and employees. "I was in attendance in the board meeting in August for their second discussion of 471," she said, "and it was very clear the majority of the people there for public comment were in opposition to that policy."
Policy 471, considered together with the gag order and other moves by the board following the dustup over their meeting in March, is part of a clear pattern, Specht said. With a heavy hand, leadership is dictating what is being taught and how, stifling and silencing dissent from educators along the way, she said.
"There's quite the sequencing of policies here, and I do believe they're all connected."
For now, the board has decided to table policy 471 pending a review by a subcommittee, in consultation with an attorney, Specht said.
Specht said she is hopeful that the union's lawsuit, however long it may take to resolve, will lead to more just and equitable outcomes for employees and students in Becker public schools.