Trump addresses Log Cabin Republicans at Mar-a-Lago gala
GLAAD recently released a statement arguing that Trump's record was "defined by anti-LGBTQ actions and rhetoric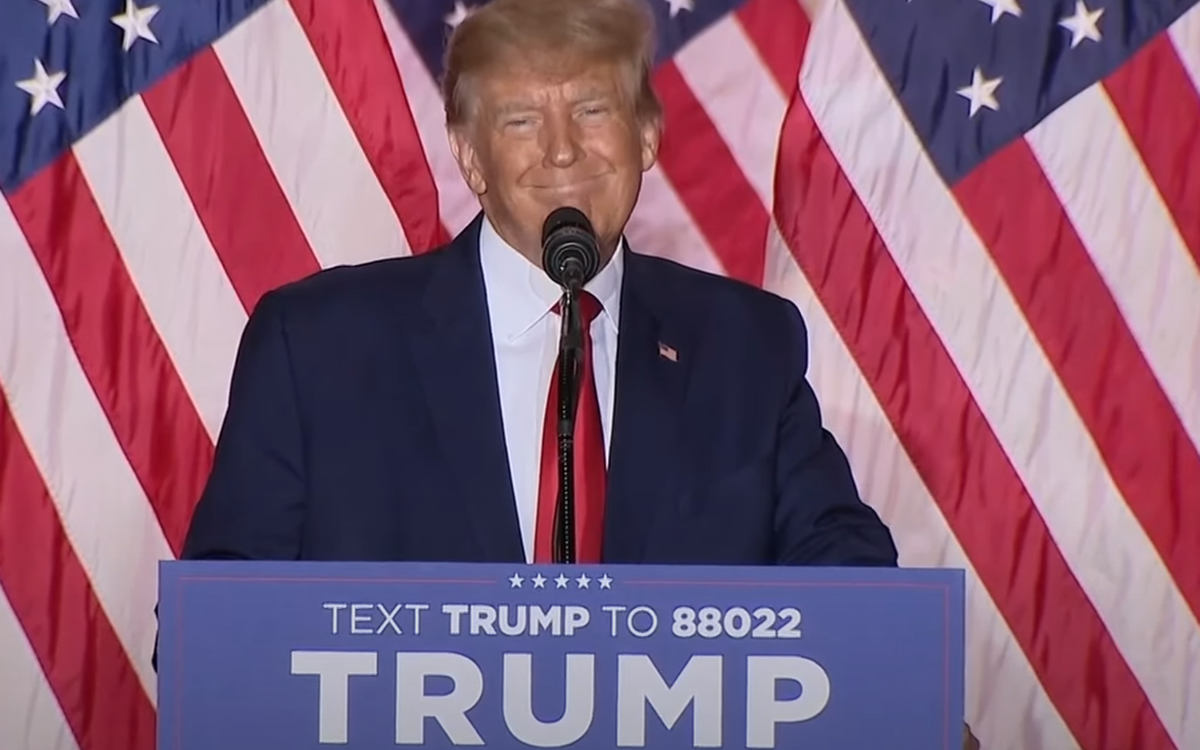 PALM BEACH – Former President Donald Trump addressed an audience gathered at his Mar-a-Lago club and estate in Palm Beach, Fla., Thursday night for the Log Cabin Republicans' Spirit of Lincoln gala, the conservative LGBTQ group's flagship event.
"We are fighting for the gay community, and we are fighting and fighting hard," Trump said.
"Last night, we had over 450 LGBT conservatives and our straight allies join us for another amazing Spirit of Lincoln gala," Log Cabin Republicans President Charles Moran told the Washington Blade.
"While the speakers and award honorees spanned the conservative spectrum, all of them, including President Trump, articulated a deep appreciation for our community and committed to our broader inclusion and support for gay rights," Moran said, adding, "This is the bar we'll be holding all GOP candidates to in 2023 and 2024."
Last year, the Log Cabin Republicans honored Melania Trump with its Spirit of Lincoln award, citing her work combatting bullying in her role as first lady.
However, the group's support of the former president, his family and his administration has not come without controversy — even among members of its own leadership, prompting Jerri Ann Henry to resign from her position as executive director in 2019.
Log Cabin Republicans' embrace of Trump also comes amid fractures that have perhaps reemerged or deepened between LGBTQ conservatives and other factions within the GOP.
This summer, the group's Texas-based chapters were rebuffed by the state's Republican Party, which denied their requests for space for a booth during the party's annual convention and called homosexuality "an abnormal lifestyle choice" in its official platform.
The move recalled incidents in the late 1990s when the Log Cabin Republicans were labeled pedophiles and compared to the Ku Klux Klan by Texas GOP leaders who denied the group's requests to host booths at their conventions.
The dangerous smear linking LGBTQ people to child sexual abuse and exploitation is once again ascendant on the right, propagated by many of Trump's political allies.
Members of Log Cabin Republicans' San Antonio chapter joined a protest of a family-friendly drag performance Tuesday night in which patrons and organizers of the event were accused of "grooming" children for abuse.
"I don't know anything about the drag protest or any involvement our chapter had in it," Moran told the Blade.
Moran sought to draw a contrast between the Trump administration's positions on LGBTQ issues and the treatment of his group this summer by GOP officials in Texas, writing in a USA Today op-ed that the former president is "a leader of LGBT inclusion."
"It's difficult to understand just how game-changing Trump's presidential campaigns and presidency were for LGBT conservatives, who were suddenly included as welcome members of the party after decades of being sidelined," wrote Moran.
The positions held by Moran and the Log Cabin Republicans differ sharply from those held by LGBTQ organizations and LGBTQ Americans more broadly — at least, as evidenced by the percentage of LGBTQ voters who supported Trump in the 2016 and 2020 presidential elections.
One of the first actions President Joe Biden took after taking office last year was to repeal the Trump administration's ban that prohibited thousands of transgender Americans from enlisting and serving in the armed forces.
Following Trump's announcement of his plans to run again in 2024, GLAAD released a statement arguing that the former president's record was "defined by anti-LGBTQ actions and rhetoric and policy that empowered white supremacists and fueled racism, xenophobia, antisemitism and misogyny."
The group pointed to its "Trump Accountability Project," which, it wrote, "tracked the Trump administration's attacks against the LGBTQ community, documenting more than 200 negative policies and dangerous rhetoric against LGBTQ Americans during his presidency."
The Human Rights Campaign, meanwhile, has listed the Trump administration's harmful policies and positions concerning LGBTQ people in categories ranging from healthcare and education to representation and foreign affairs.
ACLU: 120 new anti-LGBTQ bills in the first few weeks of 2023
"Across the country, trans people & families are gearing up to fight back- prevent every one of these bills from becoming law"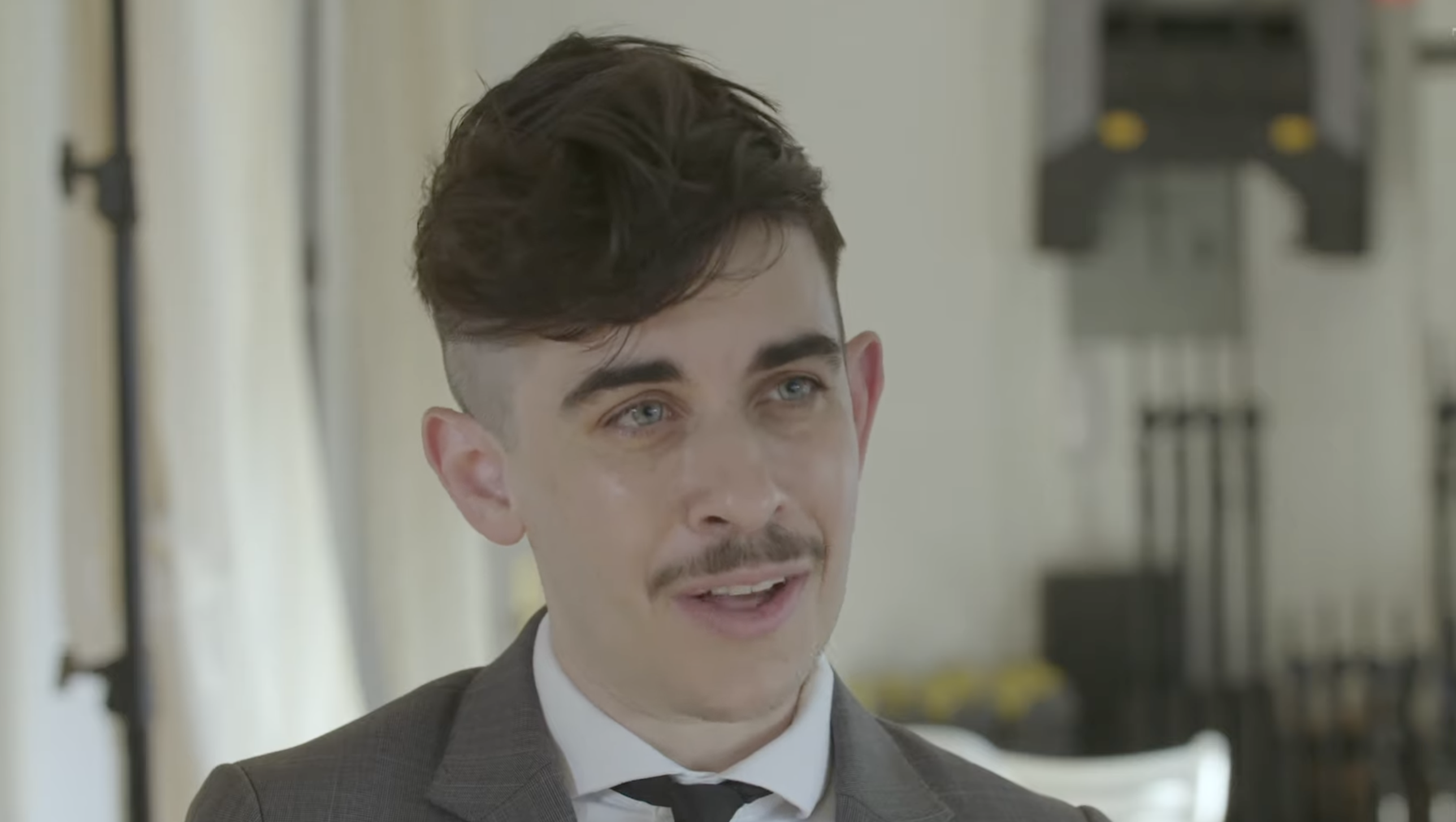 NEW YORK – Lawmakers across the country have introduced more than 120 anti-LGBTQ bills so far this year, according to a press release issued Thursday by the ACLU, America's largest and best-known litigation and lobbying group for individual rights and civil liberties.
In a press release announcing the findings, the ACLU introduced a digital dashboard, which summarizes the proposed anti-LGBTQ policies, organizes the bills by category, and tracks their progress through state legislatures.
"These bills represented a coordinated effort to deny transgender people our freedom, our safety, and our dignity," said Chase Strangio, deputy director for transgender justice at the ACLU's LGBTQ & HIV Project.
"Across the country, trans people and our families are gearing up to fight back and prevent every one of these bills from becoming law," he said in the press release.
Last year, the ACLU reports there were a record breaking 278 bills targeting LGBTQ people, of which 20 have become law. The group's litigation team has fought against "bills across the country restricting access to gender-affirming health care, barring trans people from updating identity documents, and denying transgender students equal access to school facilities and activities, as well as defending inclusive policies from political and legal attacks."
Additionally, the ACLU has brought lawsuits challenging book bans that target materials with LGBTQ characters or themes and represented parties in litigation over a Texas law that criminalizes parents who facilitate their trans children's access to guideline directed, medically necessary healthcare treatments and procedures.
The number of new anti-LGBTQ legislative proposals seen in the first few weeks of 2023 is especially remarkable considering that some state legislatures have not yet begun filing new bills.
In a Washington Blade article published Wednesday, activist and legislative researcher Erin Reed said that in addition to the fact that lawmakers are now on track to eclipse last year's record number of anti-LGBTQ bills, the proposals introduced so far this year have tended to be more extreme and cruel than in years past.
The ACLU has categorized them in seven primary focus areas: healthcare access, schools and education, free speech and expression, access to accurate IDs, Weakening Civil Rights Laws, Public Accommodations, and Other Anti-LGBTQ Bills.
The ACLU's press release describes each of these types of legislative proposals:
Health Care Access

Lawmakers are targeting access to medically-necessary health care for transgender people. Many of these bills ban affirming care for trans youth, and can even create criminal penalties for providing this care. 35 bills target health care access for transgender people.

Schools & Education

State lawmakers are trying to prevent trans students from participating in school activities like sports, force teachers to out students, and censor in-school discussions of LGBTQ people and issues. 58 bills target LGBTQ rights in schools and educational settings.

Free Speech & Expression

Despite the safeguards of the First Amendment's right to free expression, politicians are fighting to restrict how and when LGBTQ people can be themselves, limiting access to books about them and trying to ban or censor performances like drag shows. 19 bills target freedom of speech and expression for LGBTQ people.

Access to Accurate IDs

These bills attempt to limit the ability to update gender information on IDs and records, such as birth certificates and driver's licenses. Four bills target the right to accurate identity documents for transgender people.

Weakening Civil Rights Laws

These bills attempt to undermine and weaken nondiscrimination laws by allowing employers, businesses, and even hospitals to turn away LGBTQ people or refuse them equal treatment. Seven bills seek to weaken existing civil rights laws.

Public Accommodations

These bills prohibit transgender people from using facilities like public restrooms and locker rooms.

Other Anti-LGBTQ Bills

These bills don't quite fit in any of the other categories, but nonetheless target the rights of LGBTQ people. Examples include restrictions on marriage and bills preempting local nondiscrimination protections. Five bills target LGBTQ people and rights, including proposed amendments to define transgender people out of existence.