Trans activist Henry Berg-Brousseau dies by suicide, hate a factor
Berg-Brousseau was a prominent transgender activist and the deputy press secretary for politics at the Human Rights Campaign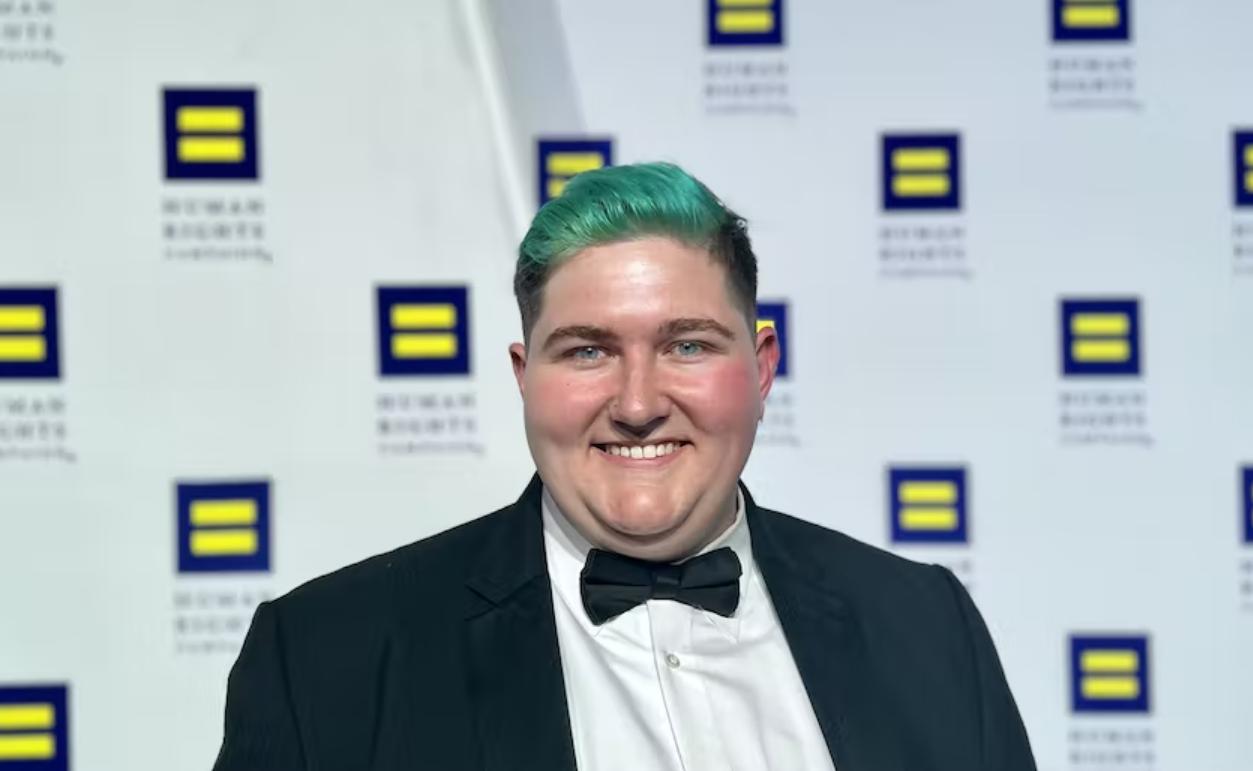 LOUISVILLE – Dr. Karen Berg, a serving state senator in the Kentucky State Legislature announced that her son Henry Berg-Brousseau, 24, a prominent transgender activist and the deputy press secretary for politics at the Human Rights Campaign had died by suicide last Friday in his home in Arlington, Virginia.
In a statement released Tuesday confirming his death, the Kentucky Democrat who was recently reelected to represent District 26 in the statehouse said of her son that he was a "beloved son, brother, nephew, dog parent and friend." She added: "The depth of his loss is yet to be absorbed."
Berg also noted, "Henry spent his life working to extend grace, compassion and understanding to everyone, but especially to the vulnerable and marginalized. This grace, compassion and understanding was not always returned to him."
The Senator also pointed out that the escalating hate against trans-Americans coupled with his job at the Human Rights Campaign was a factor she felt in his death.
"This hate building across the country weighed on him. In one of our last conversations, he wondered if he was safe walking down the street," she wrote.
"The vitriol against trans people is not happening in a vacuum," she added. "It has real-world implications for how transgender people view their place in the world and how they are treated as they just try to live their lives."
Statement from Sen. @karenforky on the passing of her son, Henry: pic.twitter.com/0zuhYEseXz

— KY Senate Democrats (@KYSenateDems) December 20, 2022
Human Rights Campaign President Kelley Robinson issued the following statement, remembering Berg-Brousseau:
"Losing Henry is an unfathomable loss to the Human Rights Campaign family. Henry was a light – deeply passionate, deeply engaged, and deeply caring. His colleagues will always remember his hunger for justice, his eagerness to pitch in, his bright presence and his indelible sense of humor. He could always be counted on to volunteer for a project, hit send on a press release from wherever in the world he was, or share a kind word in the elevator up to his office.
"Henry was first and foremost a fighter and an advocate. He was fighting for transgender rights as a teenager in Kentucky, far earlier than he should have had to. As part of his job at HRC, he faced down anti-transgender vitriol every single day, and no one was more aware of the harm that anti-transgender rhetoric, messaging, and legislation could have on his community. He was brave. But, as Henry's mother stated, '[t]he vitriol against trans people is not happening in a vacuum …It has real-world implications for how transgender people view their place in the world and how they are treated as they just try to live their lives.' It sadly impacted how Henry saw his own place in the world.
"In honor of Henry's life, we must come together and speak out against injustice. We must fight for our transgender family. We must celebrate his light, and honor him by continuing to fight for full equality for all. Our thoughts are with his parents, his sister, his entire family, and our whole community."
Born in Louisville, Ky., the young activist began his short, yet impactful advocacy career as a student at Louisville Collegiate School, where he organized a protest against so-called LGBTQ "conversion therapy," spoke to the Kentucky Senate Education Committee, and participated in other "local and national causes," according to his obituary.
The funeral will be at 1:00 p.m. Wednesday, December 21st, at Herman Meyer & Son, Inc., 1338 Ellison Ave, Louisville, KY 40204. Visitation will begin at 11:30 a.m. Burial to follow in The Temple Cemetery.
Memorial Contributions in honor of Henry Berg-Brousseau may go to The Fairness Campaign, 2263 Frankfort Ave, Louisville, KY 40206, or The Trevor Project-Development, PO Box 69232, West Hollywood, CA 90069.
If you need to talk to someone now, call the Trans Lifeline at 1-877-565-8860. It's staffed by trans people, for trans people.
The Trevor Project provides a safe, judgment-free place to talk for LGBTQ youth at 1-866-488-7386. 
If you or anyone you love is experiencing mental health issues or suicidal thoughts, please reach out for help. You can call or text the number 988, which will direct you to the National Suicide Prevention Lifeline.
It is free and available 24 hours a day.
She led the fight for U.S. disability rights, Judy Heumann dies at 75
"She's considered the mother of disability rights- and she's a 'badass'." ~ The Washington Post lauding her fight for civil rights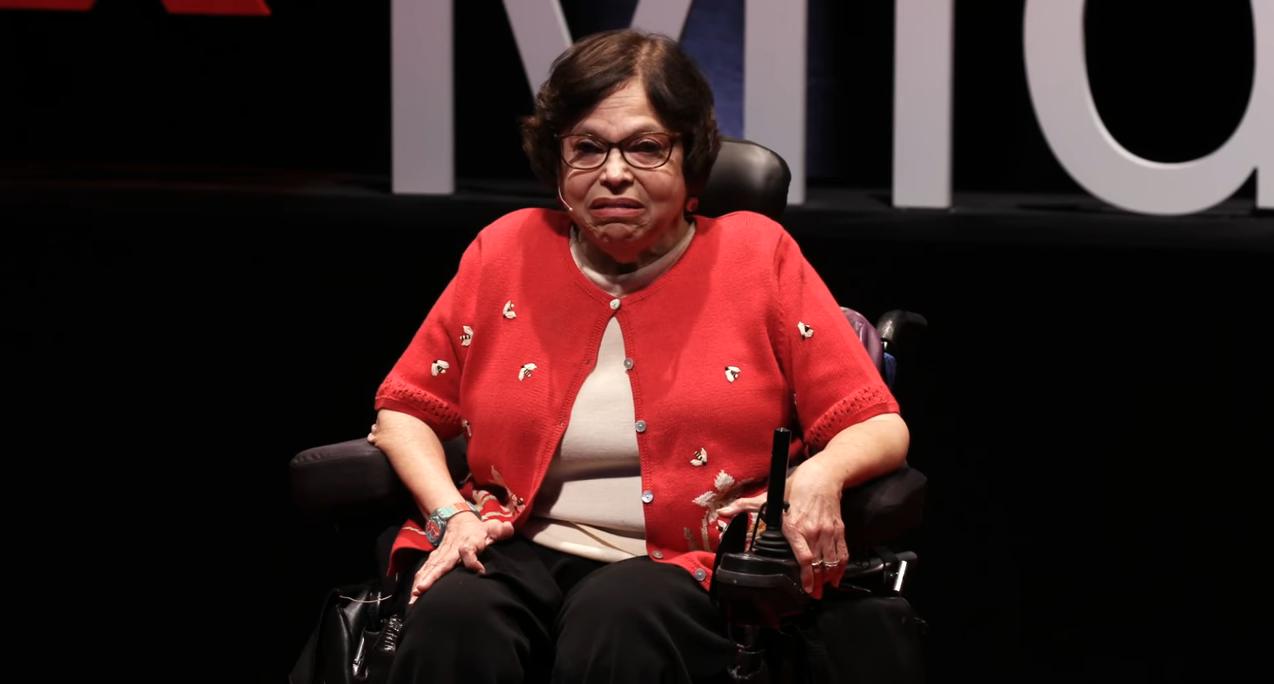 WASHINGTON – A little known but critical key leader in the fight for civil rights for disabled Americans died at 75 years-old after a brief illness on Saturday. Judith Ellen Heumann, who had been hospitalized in a D.C. hospital with breathing issues, was recognized internationally as a leader in the disability community.
Throughout her life, Heumann traveled in her motorized wheelchair to countries on every continent, in urban and rural communities alike. She played a critical role in the development and implementation of major legislation including the Americans with Disability Act and the Convention on the Rights of Persons with Disabilities, an international human rights treaty of the United Nations signed on the 30th of March, 2007.
Born in Philadelphia, PA and raised in Brooklyn, NY Heumann was a graduate of Long Island University then later received a Master's in Public Health from the University of California, Berkeley, in 1975.
Heumann would later go on to spend decades as a civil rights advocate for Americans and others with physical and other challenges that saw her land a position as the Assistant Secretary for the Office of Special Education and Rehabilitative Services in the Department of Education under then-President Bill Clinton in 1993.
After nearly eight years at the DOE, Heumann was offered a position with the World Bank headquarters in D.C. as the bank's Advisor of Disability and Development. In 2010 she rejoined Federal service in the history making role as the first Special Advisor for International Disability Rights at the U.S. State Department at the behest of United States secretary of state Hillary Rodham Clinton during the Obama Administration.
In 2017, then Washington D.C. Mayor Adrian Fenty appointed Heumann to serve in the District's Department of Disability Services as the agency's first director.
But prior to her government service and above all she was a civil rights activist. NPR radio's Joseph Shapiro wrote in his tribute piece published yesterday a quote Heumann gave him 36 years ago in his first story on the battle for the rights for disabled Americans that summed up the battle she and others had experienced in the fight for recognition.
"Disability only becomes a tragedy when society fails to provide the things we need to lead our lives — job opportunities or barrier-free buildings, for example," she said. "It is not a tragedy to me that I'm living in a wheelchair," she told Shapiro.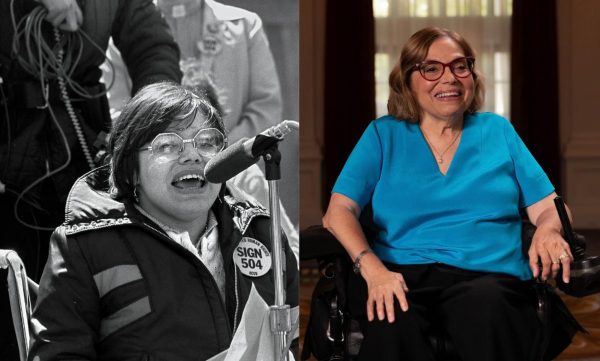 In 1949, Heumann at age 2, the daughter of a New York butcher and his wife, contracted polio and her parents were informed their daughter would likely be unable to walk for the rest other life.
When she was 5 and it was time to go to kindergarten, her parents — German Jewish immigrants — went to register her but were turned away at the nearby public school. It would create a fire hazard, the principal said, to let a girl in a wheelchair go to the school, , Shapiro reported.
One of her early acts of civil disobedience and protest occurred in 1972 WTOP radio in D.C. noted, when she and other activists shut down traffic in Manhattan in a long fight for civil rights after then President Richard Nixon vetoed the 1972 Rehabilitation Act, although Nixon did sign the Rehabilitation Act of 1973. That legislation added milestone language to prevent discrimination against people with disabilities, however the Nixon and later Ford administrations did not write federal regulations to enforce the act leaving it essentially unenforceable.
Shapiro wrote that Heumann co-founded Disabled in Action, a protest group modeled on the work of Black civil rights activists, the women's movement and anti-Vietnam War protesters.
Heumann eventually moved her protests to a federal building in San Francisco, California, in the Spring of 1977 for a 26-day sit-in, an action that forced the administration of President Jimmy Carter to implement Section 504 of the Rehabilitation Act, which specified that no government agency, or even a private business, that accepted federal funds could discriminate against someone on the basis of their disability.
Shapiro pointed out that Section 504 became a model for the ADA which would extend the principles of non-discrimination to all public accommodations, employment, transportation, communications and access to state and local government programs.
A long held goal of Heumann and other disability advocates and activists became reality when in a White House ceremony on July 26, 1990 when President George H.W. Bush signed the Americans with Disabilities Act of 1990, (42 U.S.C. § 12101).
The landmark civil rights law that prohibits discrimination based on disability. It affords similar protections against discrimination to Americans with disabilities as the Civil Rights Act of 1964, which made discrimination based on race, religion, sex, national origin, and other characteristics illegal, and later sexual orientation and gender identity.
In addition, unlike the Civil Rights Act, the ADA also requires covered employers to provide reasonable accommodations to employees with disabilities, and imposes accessibility requirements on public accommodations.
At the Civil Rights Division of the U.S. Department of Justice there is an entire Disability Rights Section, (ADA.gov) that enforces provisos of the ADA.
Tributes poured in from across the United States and the world as news of Heumann's death spread. The White House released a statement from President Joe Biden which read:
Judy Heumann was a trailblazer – a rolling warrior – for disability rights in America. After her school principal said she couldn't enter Kindergarten because she was using a wheelchair, Judy dedicated the rest of her life to fighting for the inherent dignity of people with disabilities.

Her courage and fierce advocacy resulted in the Rehabilitation Act, Individuals with Disabilities Education Act, and the Americans with Disabilities Act – landmark achievements that increased access to education, the workplace, housing, and more for people with disabilities. Judy also served in leadership positions in two presidential administrations, and she started multiple disability advocacy organizations that continue to benefit people here and around the world.

I knew Judy for a long time. When I was Vice President, we hosted a meeting together at the White House to discuss our continued efforts to break down barriers for those who face discrimination and neglect. Her legacy is an inspiration to all Americans, including many talented public servants with disabilities in my Administration.

Jill and I send our deepest condolences to Judy's husband, Jorge Pineda, and their entire family.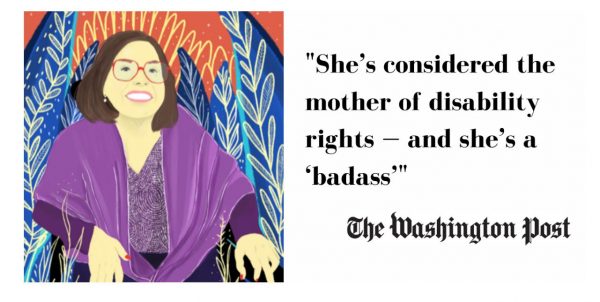 On his official Twitter account, former President Barack Obama posted: "Judy Heumann dedicated her life to the fight for civil rights—starting as a young organizer at Camp Jened and later helping lead the disability rights movement. Michelle and I were fortunate to work with Judy over the years, and are thinking of her family and friends."
The National Council of Jewish Women tweeted: "We are devastated to hear Judith Heumann has passed. She was known to many as the mother of the disability rights movement, and a proud NCJW advocate. May Judy's memory forever be for a blessing.
The American Association of People with Disabilities said on Twitter: "We are deeply saddened by the passing of Judy Heumann, known by many as a mentor, friend, and "the mother" of the disability rights movement."
Heumann is survived by her loving husband, Jorge Pineda, her brother, Ricky, wife Julie and her brother Joseph and wife Mary, her niece Kristin, grand nephew Orion and many other members of both the Heumann and Pineda families. She had many close friends that will miss her dearly.
The family of Judith "Judy" Heumann invites the community to honor her life:
MEMORIAL SERVICE: Wednesday, March 8 at 10 a.m. ET at Adas Israel Congregation, 2850 Quebec St. NW, Washington, DC 20008
BURIAL: Following the service at 12 p.m. at Judean Memorial Gardens located at 16225 Batchellors Forest Rd., Olney, MD 20832.
SHIVA: Following the burial, the family will be receiving guests at a gathering held at Adas Israel.
LIVESTREAM: The memorial and burial will be live-streamed on Adas Israel's website. Please click here to join the livestream.
Our fight for disability rights — and why we're not done yet | Judith Heumann (2016):
Hearing on Discrimination on the Basis of Disability (part 1):
Hearing on Discrimination on the Basis of Disability (part 2):