LGBTQ+ rights org pushes for workplace protections in Mauritius
Collectif Arc-en-Ciel insists more needs to be done to ensure LGBTQ and intersex people are treated the same as heterosexual people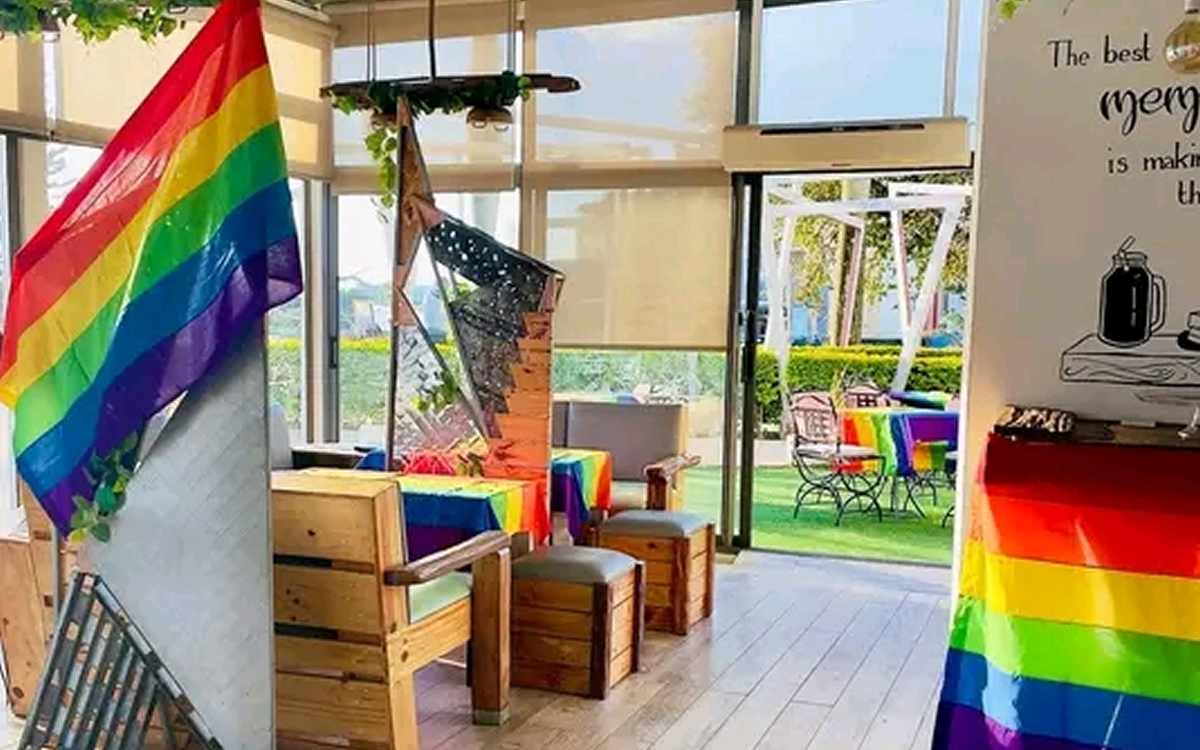 PORT LOUIS, Mauritius – An LGBTQ and intersex rights group in Mauritius continues to work to protect LGBTQ and intersex people in the workplace.
Although there is an LGBTQ-inclusive nondiscrimination law in Mauritius, Collectif Arc-en-Ciel insists more needs to be done to ensure LGBTQ and intersex people are treated the same as their heterosexual counterparts.
"We do awareness sessions within firms about the importance of equality in the workplace but there is one thing that we are coming up with which is business inclusion of the 2SLGBTQIA+ community in workplaces to raise awareness within organizations," explained Collectif Arc-en-Ciel's Jean Danie. "Since 2008 we have an inclusive Workers Right Act so the law prohibits workers from being discriminated based on their sexual orientation and the 2SLGBTQIA+ community has been included from that. So if you feel like you have been discriminated you can file a complaint at the Equal Opportunity Commission so that the Commission can try to mediate between the employee and the employer and if they fail the matter is taken to the Equal Opportunity Tribunal."
Danie, however, stated that although same-sex relations are regarded as legal, sodomy remains criminalized. Various LGBTQ and intersex activists have asked the Mauritius Supreme Court to overturn the law.
"Same-sex relations are not illegal but the one direct law that was inherited from the British era is the criminalization of sodomy under Section 250 of our penal code but this penal code has been challenged by more than three 2SLGBTQIA+ activists at the Supreme Court of Mauritius so right now we are awaiting judgement as the Supreme Court will be giving its verdict soon because sodomy is practiced by different people regardless of their sexual orientation," said Danie.
Danie said Collectif Arc-en-Ciel, had conducted a survey to find out if Mauritians support or oppose LGBTQ and intersex people.
The survey found 60 percent of respondents said that they had nothing against LGBTQ and intersex people, as long as they are not part of their immediate family.
"We did a survey on the perception of same sex relations and we found out that 60 percent of the people we surveyed don't have a problem with same-sex relations, but Mauritius is deeply rooted in religion and tradition and these two have an impact in our everyday lives," said Danie. "So what we discovered with the survey is that the 60 percent who were okay with same-sex relations based it on as long as it's not their immediate family member who is into same-sex relations so people who identify as 2SLGBTQIA+ tend to migrate to other countries that are more inclusive of the 2SLGBTQIA+ community but slowly and surely we are getting there."
Kenyan MPs approve resolution to ban public discussions of LGBTQ+ issues
Some lawmakers argue motion threatens freedom of expression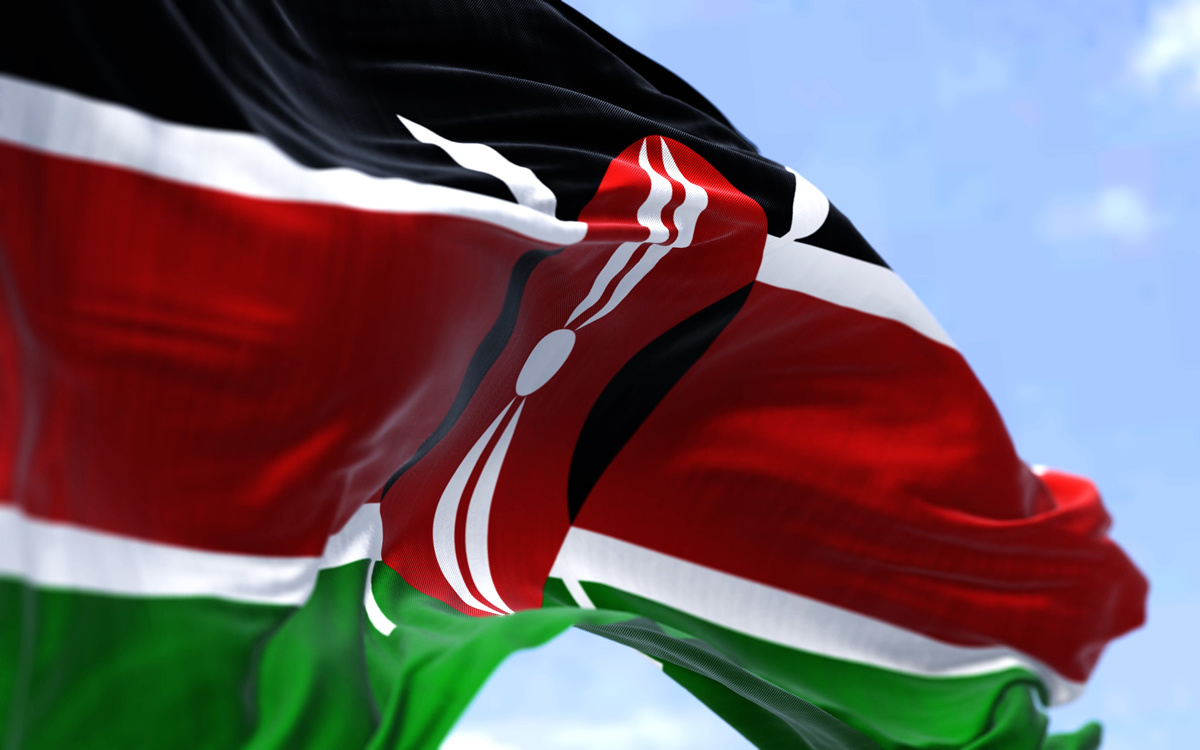 NAIROBI, Kenya — Kenya's parliament has overwhelmingly passed a motion for the government to enforce an immediate ban on "public discussion, reporting and distribution" of LGBTQ+ content in the country. 
It passed on Wednesday, despite some legislators raising concerns that it is a threat to the freedom of expression, information and the media protected under the Kenyan Constitution.
Owen Baya, an MP from the ruling United Democratic Alliance party who also serves as National Assembly's deputy majority leader, termed the motion "controversial" and questioned why it was allowed for debate in the House, even though it violates the law.
"The republic of Kenya is governed by the Constitution. How can we prohibit freedom of speech? Freedom of speech, reporting and distribution of information are constitutional rights even if same-sex relations are illegal in Kenya," Baya said.
The Article 33 of the Constitution under the freedom of expression requires every person to respect the rights and reputation of others.
Section 2 of the same Article 33, however, curtails freedom of speech when it amounts to war propaganda, incitement to violence, hate speech and advocacy to hatred such as ethnic incitement, vilification of others or incitement to cause harm.
Article 32, which Baya also cited, provides the right to freedom of conscience, religion, thought, belief and opinion in addition to Article 34 which guarantees the freedom and independence of electronic, print, and all other types of media.
The sponsor of the anti-gay motion, Mohamed Ali, an MP from the ruling party and a celebrated investigative journalist, in response argued that publicizing homosexuality, which is outlawed in the country, violates the constitution that only recognizes marriage between a man and a woman.
"The constitution gives us the freedom of expression, but not about gay and lesbianism which are unlawful practices in Kenya," Ali said.
The legislator stated that his motion banning LGBTQ+ publicity is motivated by an increase in homosexuality in the country because of LGBTQ+-specific content in books and in print and broadcast media.
The government is already cracking down on foreign teenage books with LGBTQ+ content. 
The Education Ministry and the church have also formed a Chaplains Committee chaired by Kenya's Anglican Bishop Jackson Ole Sapit to counter what he describes as the infiltration of homosexuality in schools. The committee's mandate include counseling students who identify as LGBTQ+. 
"We recognize that publishing and distributing homosexual content through the press has serious consequences to the family values and opposite-sex relations that should be protected since the increase in same-sex relations threatens the extinction of human beings in the country," the motion reads.
The move to curtail homosexuality is also in response to last month's Supreme Court ruling that granted the LGBTQ+ community the right to register as non-governmental organization. 
The judges' decision sparked anger and criticism from religious leaders and politicians, including President William Ruto, who has instructed the attorney general to have it overturned through an appeal.
The motion that lawmakers approved on Wednesday calls for the police and judiciary to enforce it through the Section 162 of the Penal Code that criminalizes consensual same-sex relations with a 14-year jail term and sets the pace for the introduction of an anticipated anti-homosexuality bill that is being drafted.
Opposition MP Peter Kaluma, who sponsored the bill that seeks to further criminalize and punish homosexuality and the promotion of LGBTQ+ activities in Kenya, last month notified the National Assembly Speaker about its introduction in the House.    
U.S. Ambassador to Kenya Meg Whitman came under fire during the debate on the motion because of her recent remarks in defense of the LGBTQ+ and intersex community that she made after she met with a group of activists.
"She should respect our religious beliefs, African and Kenyan culture, and our constitution the way we respect the U.S. Constitution. We won't allow the American culture of gay and lesbianism to rule in Kenya and I ask Whitman to practice the American in the U.S. and the Kenyan culture be left to Kenyans," Ali said.
The lawmakers also criticized the West, particularly the U.S., for championing LGBTQ+ and intersex rights in what they termed as engaging in serious reengineering of the world order to destroy other people's cultures and humanity. 
The parliament's move to curtail consensual same-sex rights in Kenya comes at a time when Uganda's President Yoweri Museveni is being pressured by the U.N., the U.S. and other Western nations not to sign into law a bill that bans people from identifying as LGBTQ+ or intersex. Kenyan lawmakers have applauded their Ugandan counterparts for passing the measure, while urging Museveni to assent to it without bowing to any pressure from the Western nations since his firm opposition to homosexuality has made him East Africa's role model.