The Chronicles of Santos, latest chapter: Feds open probe
Santos is currently under investigation by Federal prosecutors with the U.S. Attorney's office for the Eastern District of New York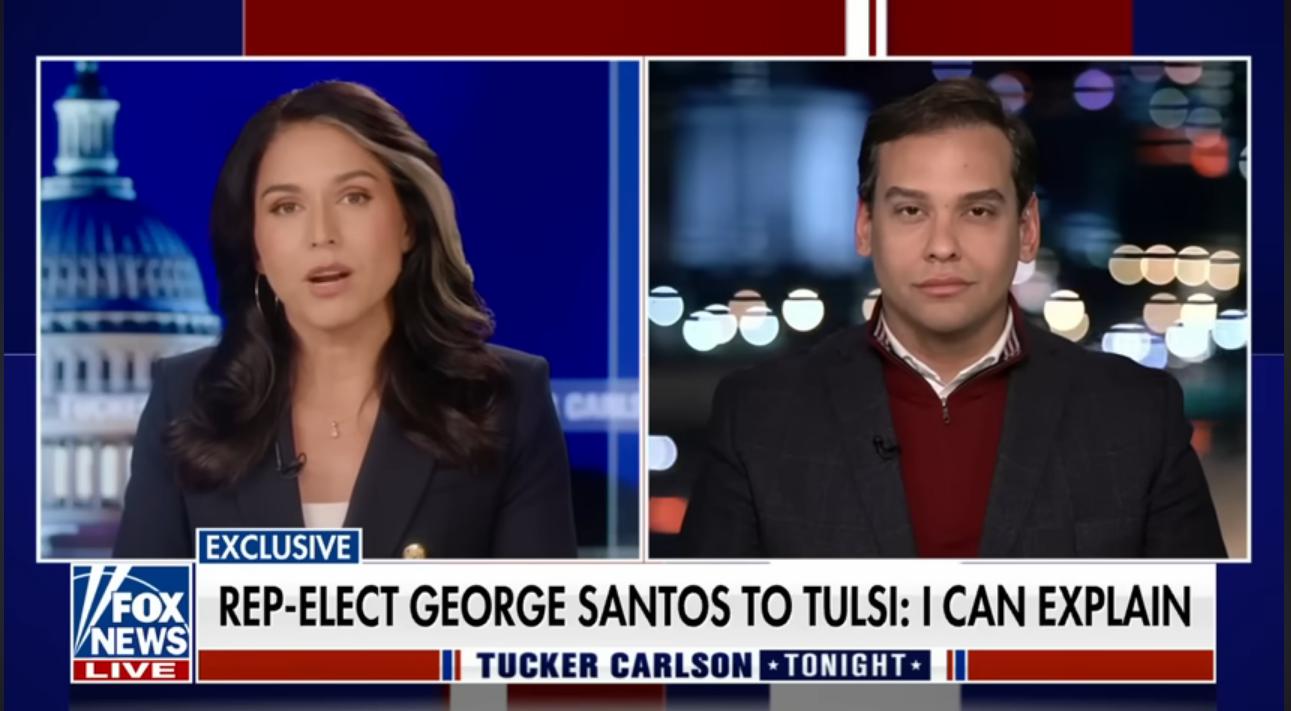 NEW YORK – It is the 2022 Christmas holiday break's story that has captivated political reporters in both New York and Washington D.C. as the pile-on of revelations from numerous media outlets about the fabrications told by New York Republican Congressman-elect George Santos dominates headlines.
The headline from Monday's New York Post read "Liar Rep.-elect George Santos admits fabricating key details of his bio," and in the accompanying article he admits that he deceived voters in New York's Third Congressional District regarding his work history and education.
Santos, now facing multiple calls to resign before he is sworn in as part of the 118th United States Congress on January 3, 2023, is currently under investigation by Federal prosecutors with the U.S. Attorney's office for the Eastern District of New York, Anne Donnelly, the Republican district attorney for Nassau County, and the office of New York State Attorney General Letitia "Tish" James.
In a statement to the Blade and other media outlets Nassau County's DA Donnelly noted: "The numerous fabrications and inconsistencies associated with Congressman-Elect Santos are nothing short of stunning. The residents of Nassau County and other parts of the third district must have an honest and accountable representative in Congress. No one is above the law and if a crime was committed in this county, we will prosecute it." A spokesperson for her office, Brendan Brosh declined to comment further although he said; "We are looking into the matter."
Members of the House including newly elected Long Island Republican congressman-elect Nick LaLota who said Santos should be investigated by the House Ethics Committee. LaLota echoing a call by another New York congressman.
The Hill reported that openly gay New York Democrat, Rep. Ritchie Torres, urged the House Ethics Committee to probe the Republican's fundraising on the campaign trail, saying the "complete fabrication" of his background could signal other issues.
"George Santos admits his life story is a complete fabrication. His pitiful confession should not distract us from concerns about possible criminality and corruption. The Ethics Committee MUST investigate how he made his money. Where there's smoke, there's fire," Ritchie said.
The 34-year-old, claims to be openly gay and married to his husband whom he only refers to as 'Matt' although according to the New York Times Piauí, a Brazilian magazine, interviewed Mr. Santos in November 2020 and named him as Matheus Gerard.
The marriage and its circumstances like the rest of his background is murky, filled with inconsistencies, outright lies, and questionable behavior's.
At issue was also his sexual orientation after the Daily Beast discovered that he had been married to a woman whom he divorced the year prior to his first race in 2020 for Congress.
Santos had previously stated he had long been confident about his sexuality. In October, he told USA Today that he had not had any issue with his sexual identity over the last decade.
A Daily Beast article released this past Thursday revealed that Queens County, New York court records show that Santos, who has claimed to be openly gay, divorced from a woman named Uadla Santos in 2019.
Queens New York media outlet QNS was able to confirm with the Queens County Court that George and Uadla Santos got divorced in September 2019.
Santos confirmed to the Post on Monday that he was indeed married to a woman for about five years, from 2012 until his divorce in 2019, but insisted that he is now a happily married gay man.
On Tuesday Santos said in an interview with Tulsi Gabbard, herself a former U.S. representative for Hawaii's 2nd congressional district and now a host for Fox News:
"I'm not a fraud I'm not a fake. I didn't materialize from thin air. I worked damn hard to get where I got my entire life. I made some mistakes and I own up to them and now I want to move past them so I can deliver for the American people."
Santos was appearing on Tuesday's Tucker Carlson Tonight with guest host Gabbard who relentlessly grilled him.
Gabbard began the interview by asking him, "What does the 'word' integrity mean to you?"
"Integrity is very important," Santos began. "And like I said to the New York Post–"
"What does it mean, though?" Gabbard interrupted. "What does it mean? Because the meaning of the word actually matters in practice."
"It means to carry yourself in an honorable way," he answered. "And I made a mistake. And I think humans are flawed and we all make mistakes, Tulsi. I think we can all look at ourselves in the mirror and admit that once we've made a mistake. I'm having to admit this on national television for the whole country to see and I have the courage to do so."
Santos insisted he is "not a fraud or a fake."
Gabbard replied: The thing is, Congressman-Elect, integrity means yes, carrying yourself with honor. But it means telling the truth – being a person of integrity And if I were one of those in New York's third district right now, now that the election is over and finding out all of these lies that you've told, not just one little lie or one little embellishment, these are blatant lies.
My question is, do you have no shame? Do you have no shame?
"Tulsi, I can say the same thing about the Democrats and the party," Santos responded. "Joe Biden's been lying to the American people for 40 years. He's the president of the United States. Democrats resoundingly support him. Do they have no shame?"
Gabbard noted that Democrats aren't the topic of the interview.
"This is not about the Democratic Party, though," she said. "This is about your relationship, frankly with the people who entrusted you to go and fight for them."
George Santos on 'Tucker Carlson Tonight': 'I made a mistake'
Rep. Frost talks gun control on anniversary of March for Our Lives
"10 years ago I became an Organizer because of Sandyhook. 3 years later, I'd become a survivor myself. That same year, Pulse"
Editor's note: The full interview with Congressman Frost will be published next week.
WASHINGTON – U.S. Rep. Maxwell Frost (D-Fla.), after a week of making headlines for his gun violence prevention advocacy, sat down with the Washington Blade for an exclusive interview on Friday, which marks the five-year anniversary of the founding of March for Our Lives.
The 26-year-old freshman Congressman, who before his election was national organizing director for the student-led gun control group, had just introduced his first piece of legislation Tuesday with U.S. Sen. Chris Murphy (D-Conn. that would establish an Office of Gun Violence Prevention within the U.S. Department of Justice.
The proposal's aim, in part, is to better facilitate the implementation of last year's Bipartisan Safer Communities Act by establishing a singular office to coordinate that work.
And on Thursday, Frost captured and tweeted a video of a confrontation between U.S. Capitol Police and Patricia and Manuel Oliver, gun control advocates who lost their son Joaquin in the 2018 Parkland, Florida high school shooting.
Manuel and Patricia Oliver were just kicked out of this committee hearing on gun violence. Patricia said one thing and the chair escalated the entire situation. Then, Police arrested Manuel Oliver who lost his son in the Parkland shooting.

His son was shot to death.

— Maxwell Alejandro Frost (@MaxwellFrostFL) March 23, 2023
Here is @manueloliver00 being arrested for speaking out at a committee hearing. His son, Jaoquin, was shot to death in Parkland, Fl.

MANNY IS A HERO. He didn't deserve this. The Republican Chair of this committee just called him a narcissist. Disgraceful. pic.twitter.com/6jccYvesHb

— Maxwell Alejandro Frost (@MaxwellFrostFL) March 23, 2023
The couple had been removed by police from the House Oversight and House Judiciary Committees' gun rights hearing at the request of GOP Reps. Andy Biggs (Ariz.) and Pat Fallon (Texas).
Frost, who was in attendance, told the Blade the conflict started when Patricia Oliver "just stood up and she said, 'you took my son' and she sat down," but "instead of moving on, the Chair [Fallon] escalated things."
The Congressman said hearing itself was "a sham" convened for the purpose of attacking the Biden administration's Bureau of Alcohol, Tobacco, Firearms and Explosives (ATF), the entity within the U.S. Justice Department that investigates violations of laws governing the manufacture, possession, and use of guns.
"The real story here," said the Congressman, "is the fact that there were two parents who lost their son who was in high school, because he was shot to death and died in a pool of his own blood, and now they're going to spend the rest of their lives fighting for a world where it doesn't happen to anybody else."
Frost noted the Olivers were joined at the hearing by other families, activists, and organizers – all of whom were gathered in Washington, D.C. to advance the mission established by the group of teenaged Parkland survivors who founded March for Our Lives five years ago.
Among these student activists were Cameron Kasky, who identifies as queer, and X González, who is bisexual and uses they/them pronouns.
Frost has repeatedly said he ran for Congress because of his involvement in the gun violence prevention advocacy movement, which began with his volunteering on behalf of the Newtown Action Alliance, a group formed in the wake of the 2012 Sandy Hook Elementary School shooting.
The Congressman told NPR the 2016 shooting at Pulse, the gay nightclub in Orlando "where 49 angels were murdered right here because they're queer" marked one of the most significant moments of his life.
That same year and in that same city, Frost himself survived a gun violence incident.
During his congressional campaign, on the heels of last year's elementary school shooting in Uvalde, Texas, Frost tweeted: "10 years ago I became an Organizer because of Sandyhook. 3 years later, I'd become a survivor myself. That same year, Pulse. Now I'm running for Congress and 15 lives were taken at another Elementary school. I will not stop until the endless shootings do."