The Chronicles of Santos: More lies, check fraud, dishonesty
The ongoing controversy over the duplicitous background of freshman U.S. Representative-elect George Santos (R-NY03) continues to rage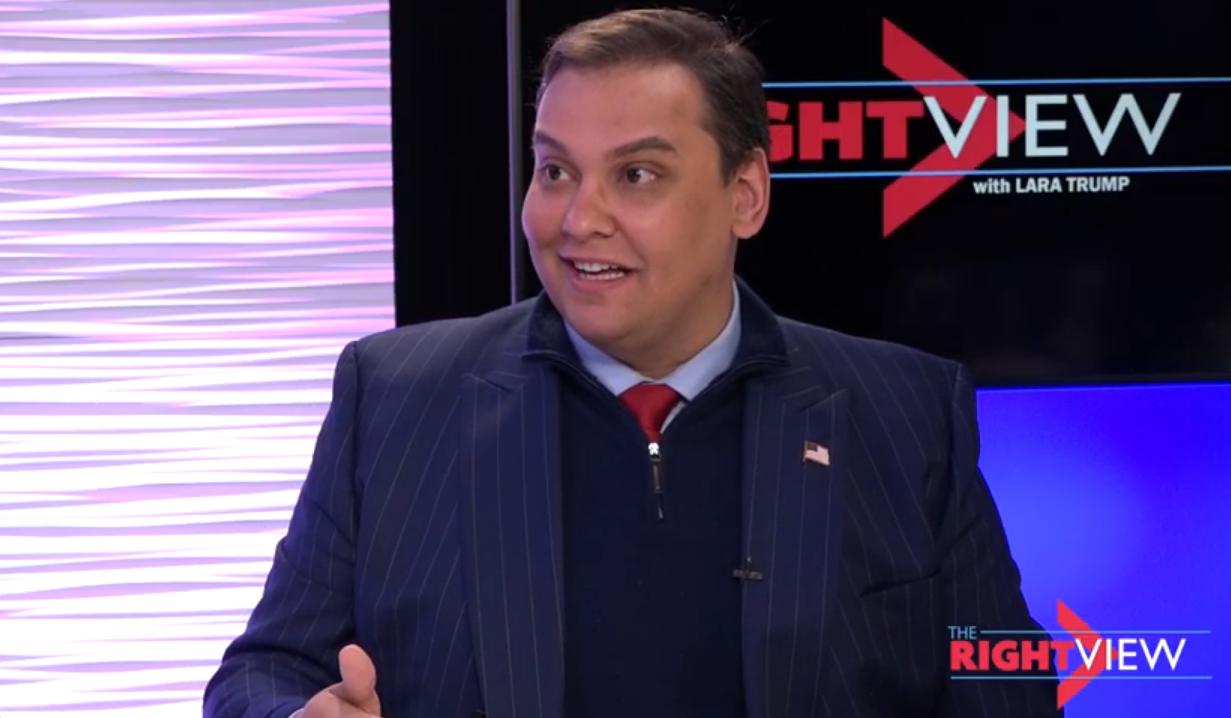 WASHINGTON – As the incoming Republican majority-led 118th Congress readies to meet Tuesday to swear in new members and elect a new Speaker, the ongoing controversy over the duplicitous background of freshman U.S. Representative-elect George Santos (R-NY03) continues to rage.
In the latest installment of what has turned into a political telenovela, the New York Times reported Monday that a former 18 year-old boyfriend of Santos, who was listed as being still being married to a woman two years previously, mooched off him, likely stole and pawned his phone and lied to him.
That boyfriend, Pedro Vilarva, the Times reported met Santos in 2014 when he was 18 and Santos was 26. Vilarva found him charming and sweet. They dated for a few months before Santos suggested they move in together. Vilarva said he felt on top of the world — even if he said he did find himself footing many of the bills.
"He used to say he would get money from Citigroup, he was an investor," Vilarva recalled. "One day it's one thing, one day it's another thing. He never ever actually went to work," he said.
Things began to unravel between the two men in early 2015, Vilarva said, after Santos surprised him with tickets to Hawaii that turned out not to exist. Around the same time, he said he discovered that his cellphone was missing, and believed Santos had pawned it.
The paper said that it was at this point after finding online proof that Santos had faced legal charges in Brazil for forging checks Vilarva moved out.
The Times had reported that in a 2008 incident, Santos, then 19 years old, stole a checkbook and was charged with making fraudulent purchases in Brazil.
"I know I screwed up, but I want to pay," he allegedly wrote in a message in 2009 to the store's owner on Orkut, a Google-operated social media website that is popular in Brazil.
"It was always my intention to pay, but I messed up," he is recorded as saying.
Santos and his mother appeared before police and admitted his responsibility in November 2010, according to The Times. The next year, a judge ordered his response to the case, but he could not be found when the court tried to subpoena him three months later.
The Times also notes he is still wanted in the Rio de Janeiro case.
Breaking NYT:

Brazilian law enforcement authorities intend to revive fraud charges against George Santos, and will seek his formal response, prosecutors told The Times. https://t.co/BfC1h91qU3

— Kyle Griffin (@kylegriffin1) January 2, 2023
PatriotTakes, an online group of dedicated researchers monitoring and exposing right-wing extremism posted yet another fabricated biographical claim by Santos. "On a previous version of his campaign website, George Santon [sic] claimed "he and his family also engaged in helping children with EB-(Epidermolysis Bullosa)." The claim was scrubbed in future versions of his webpage."
On a previous version of his campaign website, George Santon claimed "he and his family also engaged in helping children with EB-(Epidermolysis Bullosa)."

The claim was scrubbed in future versions of his webpage.https://t.co/yGmskBIz9z pic.twitter.com/eeHnQEbI8p

— PatriotTakes 🇺🇸 (@patriottakes) January 2, 2023
The claims about his mother have also been met with disbelief. In a July 12, 2021 tweet, Santos wrote, "9/11 claimed my mother's life." He had previously said that his mother was working in the World Trade Center during terrorist attacks. He later claimed she dies of cancer,
An obituary for Santos's mother states that she died on Dec. 23, 2016.
Santos says on his now deleted bio on his campaign website that his mother was in the South Tower of the World Trade Center during the 9/11 attacks and survived that day. But it says she died "a few years later" after losing her battle with cancer.
Journalist Yashar Ali first reported the two tweets.
Rep. Frost talks gun control on anniversary of March for Our Lives
"10 years ago I became an Organizer because of Sandyhook. 3 years later, I'd become a survivor myself. That same year, Pulse"
Editor's note: The full interview with Congressman Frost will be published next week.
WASHINGTON – U.S. Rep. Maxwell Frost (D-Fla.), after a week of making headlines for his gun violence prevention advocacy, sat down with the Washington Blade for an exclusive interview on Friday, which marks the five-year anniversary of the founding of March for Our Lives.
The 26-year-old freshman Congressman, who before his election was national organizing director for the student-led gun control group, had just introduced his first piece of legislation Tuesday with U.S. Sen. Chris Murphy (D-Conn. that would establish an Office of Gun Violence Prevention within the U.S. Department of Justice.
The proposal's aim, in part, is to better facilitate the implementation of last year's Bipartisan Safer Communities Act by establishing a singular office to coordinate that work.
And on Thursday, Frost captured and tweeted a video of a confrontation between U.S. Capitol Police and Patricia and Manuel Oliver, gun control advocates who lost their son Joaquin in the 2018 Parkland, Florida high school shooting.
Manuel and Patricia Oliver were just kicked out of this committee hearing on gun violence. Patricia said one thing and the chair escalated the entire situation. Then, Police arrested Manuel Oliver who lost his son in the Parkland shooting.

His son was shot to death.

— Maxwell Alejandro Frost (@MaxwellFrostFL) March 23, 2023
Here is @manueloliver00 being arrested for speaking out at a committee hearing. His son, Jaoquin, was shot to death in Parkland, Fl.

MANNY IS A HERO. He didn't deserve this. The Republican Chair of this committee just called him a narcissist. Disgraceful. pic.twitter.com/6jccYvesHb

— Maxwell Alejandro Frost (@MaxwellFrostFL) March 23, 2023
The couple had been removed by police from the House Oversight and House Judiciary Committees' gun rights hearing at the request of GOP Reps. Andy Biggs (Ariz.) and Pat Fallon (Texas).
Frost, who was in attendance, told the Blade the conflict started when Patricia Oliver "just stood up and she said, 'you took my son' and she sat down," but "instead of moving on, the Chair [Fallon] escalated things."
The Congressman said hearing itself was "a sham" convened for the purpose of attacking the Biden administration's Bureau of Alcohol, Tobacco, Firearms and Explosives (ATF), the entity within the U.S. Justice Department that investigates violations of laws governing the manufacture, possession, and use of guns.
"The real story here," said the Congressman, "is the fact that there were two parents who lost their son who was in high school, because he was shot to death and died in a pool of his own blood, and now they're going to spend the rest of their lives fighting for a world where it doesn't happen to anybody else."
Frost noted the Olivers were joined at the hearing by other families, activists, and organizers – all of whom were gathered in Washington, D.C. to advance the mission established by the group of teenaged Parkland survivors who founded March for Our Lives five years ago.
Among these student activists were Cameron Kasky, who identifies as queer, and X González, who is bisexual and uses they/them pronouns.
Frost has repeatedly said he ran for Congress because of his involvement in the gun violence prevention advocacy movement, which began with his volunteering on behalf of the Newtown Action Alliance, a group formed in the wake of the 2012 Sandy Hook Elementary School shooting.
The Congressman told NPR the 2016 shooting at Pulse, the gay nightclub in Orlando "where 49 angels were murdered right here because they're queer" marked one of the most significant moments of his life.
That same year and in that same city, Frost himself survived a gun violence incident.
During his congressional campaign, on the heels of last year's elementary school shooting in Uvalde, Texas, Frost tweeted: "10 years ago I became an Organizer because of Sandyhook. 3 years later, I'd become a survivor myself. That same year, Pulse. Now I'm running for Congress and 15 lives were taken at another Elementary school. I will not stop until the endless shootings do."