18-year-old 'Stranger Things' star Noah Schnapp comes Out
Schnapp plays the closeted gay teenager Will Byers on Netflix's smash science fiction series "Stranger Things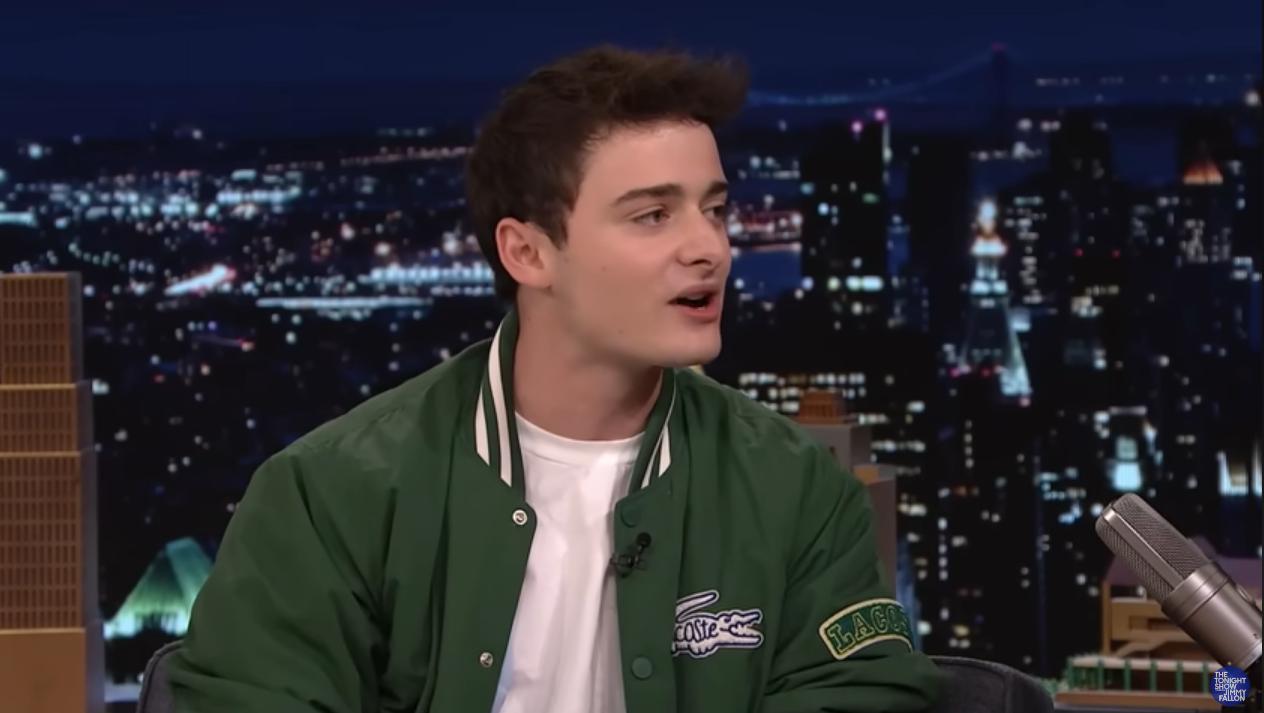 NEW YORK – The 18-year-old actor Noah Schnapp, who plays the character of the closeted gay teenager Will Byers on Netflix's smash science fiction series "Stranger Things," has himself come out as gay.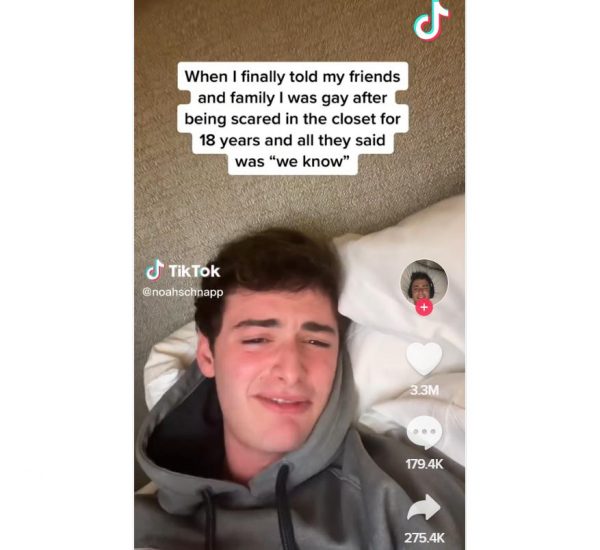 In a video posted to his TikTok account on Thursday, Schnapp wrote, "When I finally told my friends and family I was gay after being scared in the closet for 18 years and all they said was 'we know'"
In the caption to his TikTok video, Schnapp wrote, "I guess I'm more similar to Will than I thought."
Legendary anchor and journalist Barbara Walters has died at 93
From American presidents to interviews with regular folks, Walters touched on the lives of diverse and dynamic cross-sections of humanity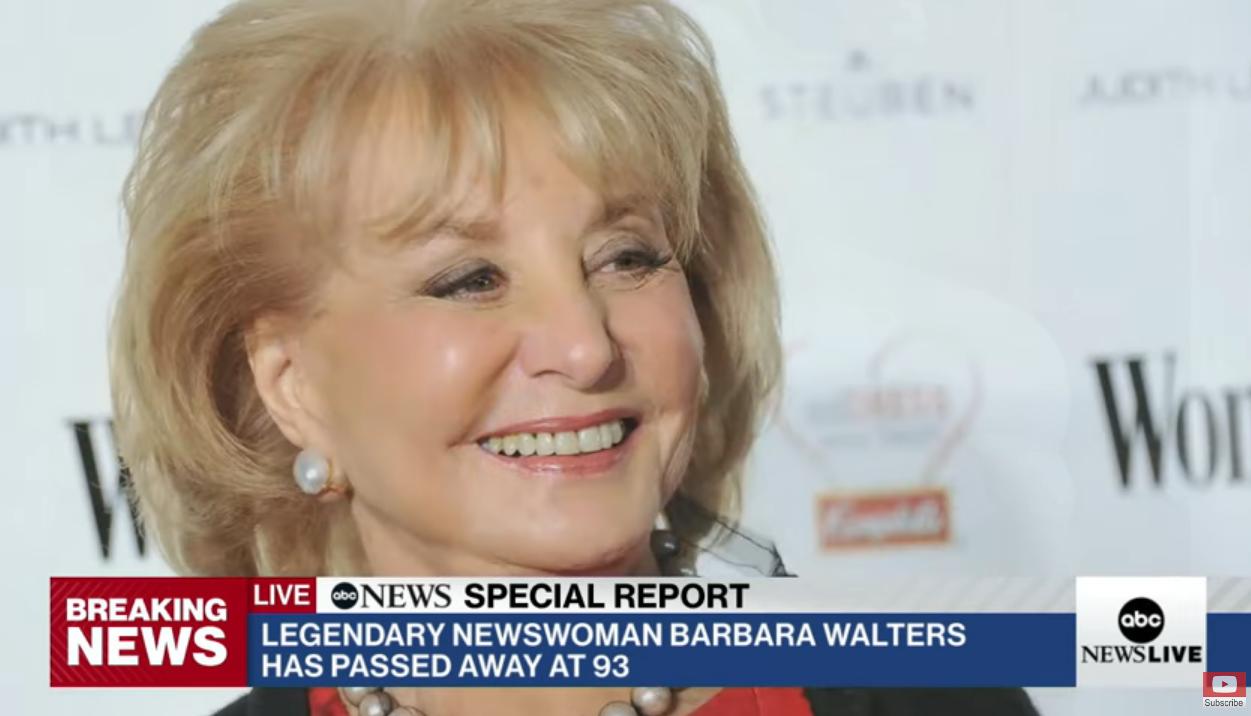 NEW YORK – If ever there was a gold standard for American broadcast journalists the likely two top choices would be famed CBS reporter and anchor Walter Cronkite and the groundbreaking ABC News reporter and anchor Barbara Walters.
The news came late Friday that the latter, a legendary broadcast journalist had died peacefully surrounded by family and friends at her home in New York City at age 93. Walters shattered the glass ceiling in her profession and became a dominant force in an industry once dominated by men. Walters is survived by her adopted daughter Jacqueline.
Without a doubt Walters likely holds a record for the shear number of interviews of the rich and famous, political leaders, as well as celebrities from every walk of life and endeavor. Walters, who won 12 Emmy awards, 11 of those while at ABC News was inducted into the Television Hall of Fame in 1989.
In her fifty-plus year career as a broadcast journalist she had earned nearly universal acclaim, respect and admiration for her work.
At ABC News as the co-anchor of the network's extremely successful award winning 20/20 televised news magazine, she interviewed the people who made history in the mid twentieth century into the early twenty-first century conducting her last interview, of then businessman and potential presidential candidate Donald Trump, in 2015.
Walters began her national broadcastcareer on NBC's The Today Show as a reporter, writer and panel member before being promoted to co-host in 1974. Her rising popularity with viewers resulted in Walters receiving more airtime, and in 1974, NBC executives promoted her to be the co-host of the program, the first woman ever to hold such a title on an American news program
Walters joined ABC News in 1976 after , becoming the first female anchor on an evening news program. Three years later, she became a co-host of "20/20," and in 1997, she launched "The View."
Bob Iger, the CEO of The Walt Disney Company which is the parent company of ABC News, praised Walters as someone who broke down barriers.
"Barbara was a true legend, a pioneer not just for women in journalism but for journalism itself. She was a one-of-a-kind reporter who landed many of the most important interviews of our time, from heads of state to the biggest celebrities and sports icons. I had the pleasure of calling Barbara a colleague for more than three decades, but more importantly, I was able to call her a dear friend. She will be missed by all of us at The Walt Disney Company, and we send our deepest condolences to her daughter, Jacqueline," Iger said in a statement Friday.
She made her final appearance as a co-host of "The View" in 2014, but remained an executive producer of the show and continued to do some interviews and specials for ABC News.
"I do not want to appear on another program or climb another mountain," she said at the time. "I want instead to sit on a sunny field and admire the very gifted women — and OK, some men too — who will be taking my place."
From American presidents to her famed interview with Egyptian President Anwar Sadat, along the way Walters touched on the lives of diverse and dynamic cross-section of humanity.
Her face to face conversations included face-to-face convos with folks like actors Katharine Hepburn, John Wayne, Patrick Swayze, Fred Astaire. She spoke with musicians such as Michael Jackson, Justin Bieber, Barbra Streisand, and without missing a beat the significant political figures of her day like Henry Kissinger, Gov. Arnold Schwarzenegger, Vladimir Putin and Fidel Castro. Her interviews with Oprah and Monica Lewinsky shot the network's ratings audiences through the roof.
The New York Times reported in 1999 that Walters' interview with Lewinsky, the former White House intern who was a key component in the impeachment trial of then President Bill Clinton, "attracted an average of 48.5 million viewers, and an estimated 70 million people watched all or part of the two-hour program, in about 33.2 million homes."
Walters directly asked Lewinsky, "You showed the president your thong underwear. Where did you get the nerve? I mean — who does that?" she said. She also asked the 25-year-old: "Where was your self-respect, where was your self-esteem?"
The list of people in front of the camera with her on The Barbara Walters Specials was breathtaking. Yet the stories of everyday folks, their lives, and struggles were a staple of her work searching out stories that needed to be told.
For the LGBTQ+ community, Walters often told the stories that painted a picture that was critical in putting a human face on an oft times maligned community. Her ABC Documentary on transgender children originally broadcast in 2007, introduced the world to trans girl Jazz Jennings, who was at six years of age at the time, and her hugely supportive family.
The Hollywood Reporter noted in an honest interview, Ellen DeGeneres talked to Walters about everything from her movie career to her decision to come out as a lesbian. She also opened up about her stepfather sexually abusing her and how she broke through a window one night to get away.
Walters in later years did have her share of detractors among younger journalists and writers including Alex Pareene, the former editor-in-chief of online news site Gawker and later a staff writer at The New Republic in 2019.
Pareene penned an unflattering profile of Walters on May 13, 2013 in Salon headlined Good riddance, Barbara Walters.
He noted: "[…] current co-host of "The View," is a national icon and a pioneer, and probably as responsible as any other living person for the ridiculous and sorry state of American television journalism. She has announced her retirement a year in advance, so that a series of aggrandizing specials can be produced celebrating her long and storied career. So let's get things started off right, by reminding everyone how her entire public life has been an extended exercise in sycophancy and unalloyed power worship.
Pareene also took aim at her relationship with " Roy Cohn, the notorious scumbag McCarthyite mob attorney."
Writing about the relationship between the two Pareene notes: […] she, legendarily, pretended to be seeing (romantically) Roy Cohn, the notorious scumbag McCarthyite mob attorney who was also, notoriously, a closeted gay man (who had persecuted closeted "deviants" while working with McCarthy). Cohn was one of the slimiest and most detestable characters of the entire 20th century.
He was finally disbarred, in part for his hospital visit to a dying and incapacitated millionaire in which Cohn held up the man's hand and had him "sign" a codicil to his will naming Cohn the trustee of his estate. Despite his moral bankruptcy, Cohn remained a member of elite Washington and New York society his entire life.
Walters said she was and remained close to him because he helped her father with a legal matter when she was a girl. But this also seems to explain why they were "dating" in the 1950s:
Did Cohn have a secret "nice" side? She was asked.
"I would not use the word nice," she laughs. "He was very smart. And funny. And, at the time, seemed to know everyone in New York. He was very friendly with the cardinal, he was very friendly with the most famous columnist in New York, Walter Winchell, he had a lot of extremely powerful friends."
Barbara Walters dies at 93 l ABC News