The Chronicles of Santos: FEC questions campaign funds
"A bunch of expenditures right below legal requirement for his committee to keep receipts is evidence that he knew what he was doing"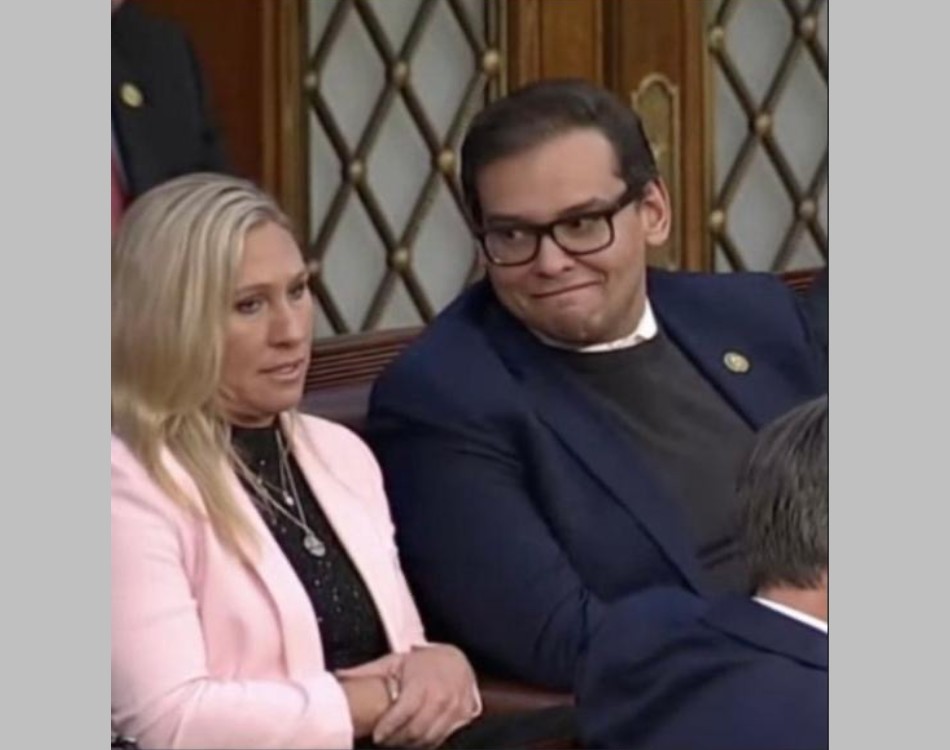 WASHINGTON – The Federal Election Commission sent a letter this week to New York Republican Representative-elect George Santos' fundraising committee requesting clarification on certain donors.
In the letter the commission flagged contributions accepted by Santos's political committee, which received three $25,000 contributions from Matthew Bruderman, Jeff Vacirca, and Todd O'Connell and an additional grand from Bruderman.
Under the Federal Election Campaign Act (the Act), contributions are subject to limits. In 2021 the Commission announced updated contribution limits that were effective for federal elections in 2021-22.
During the two-year midterms election cycle the limit for contributions by individuals to federal candidates for President, the U.S. Senate and the U.S. House of Representatives was to $2,900 per election. Because the primary and general count as separate elections, individuals may give $5,800 per candidate per cycle.
"If any contribution you received exceeds the limits, you may have to refund the excessive amount," Sarah Vivian, a senior campaign finance and reviewing analyst at the FEC said in an emailed statement.
CNN noted that letter informed Santos that the information listed for three of his listed donors – "Best Efforts/Best Efforts," "NYCBS/MD" and "NYCBS/Self Employed" – is "not acceptable" and that his campaign "must provide the missing information." If the campaign cannot provide the information, the FEC said it must provide evidence, in detail, of its best efforts to obtain the information.
Last week, CNN reported on records that Santos' campaign filed with the FEC, which showed dozens of expenses just below the commission's threshold to keep receipts.
Those expenditures "definitely stood out to me," campaign finance expert Paul S. Ryan, the deputy executive director of the Funders' Committee for Civic Participation told the news network.
"My view is a bunch of expenditures right below legal requirement for the committee to keep receipts is evidence that he knew what he was doing," Ryan said. "If in fact he did misuse campaign funds, this was a blatant effort to evade detection."
Reacting to the CNN reporting Santos' lawyer, Joe Murray, said the "suggestion that the Santos campaign engaged in any unlawful spending of campaign funds is irresponsible, at best."
This latest episode in the saga of the congressman-elect adds to the ongoing probes by media outlets and investigation by Federal prosecutors with the U.S. Attorney's office for the Eastern District of New York. Anne Donnelly, the Republican district attorney for Nassau County, and the office of New York State Attorney General Letitia "Tish" James had previously announced investigations into Santos based on the recent revelations over his lies, misrepresentations, and questionable finances from multiple media outlets in New York looking into his background.
The 34-year-old Santos had admitted that he deceived voters in New York's Third Congressional District regarding his work history and education. His arrival in Washington to take up his congressional seat and be sworn in as part of the incoming 118th Congress has been met with calls for him to set aside including New York's other openly gay Congressman Democrat, Rep. Ritchie Torres, to urge the House Ethics Committee to probe the Republican's fundraising on the campaign trail, saying the "complete fabrication" of his background could signal other issues.
"George Santos admits his life story is a complete fabrication. His pitiful confession should not distract us from concerns about possible criminality and corruption. The Ethics Committee MUST investigate how he made his money. Where there's smoke, there's fire," Torres said.
Upon learning of the recent FEC letter, in an email to the Blade, Torres said:
"George Santos is a habitual liar who knowingly misrepresented every facet of his personal and professional life in order to reach elected office.
It is a disgrace that he is even allowed to step foot on the House floor, participate in the votes for Speaker, and possibly be sworn in as a new member of Congress. I hope the FEC inquiry, along with the other pending investigations surrounding Mr. Santos, are just the beginning of the massive but necessary untangling of his web of deception. Perhaps then we will all learn what the people of New York deserve — and what he seems to know nothing about — the truth."
Torres also took aim at Santos sitting next to anti-LGBTQ+ Georgia Republican Majorie Taylor Greene in a sarcastic tweet eviscerating Santos for his false claim that his grandparents had escaped the Holocaust and that he had Jewish heritage which he later backed off.
"I never claimed to be Jewish," Santos told the New York Post. "I said I was 'Jew-ish.'"
Rep. Greene had suggested in a Facebook post in 2021 that wildfires in California were not natural. She claimed that the blazes had been started by California utility company PG&E, in conjunction with a prominent European Jewish banking family using a space laser.
Majorie Taylor Greene to George Santos:

"I never said Jewish space lasers. I meant Jew-ish space lasers." pic.twitter.com/zlx0llyRKg

— Ritchie Torres (@RitchieTorres) January 6, 2023
Santos, like the other 434 Representatives of the House, has been unable to be sworn-in as members of his GOP party have squabbled over making California Representative Kevin McCarthy Speaker.
Without an elected leader, the House remains paralyzed, delaying members' oaths of office, GOP committee assignments, investigations and hearings and passage of legislation. Until a speaker is a elected by a majority of the chamber, the House can do little else beyond voting for a speaker or moving to adjourn.
Earlier today the House adjourned until 10 p.m. following the 13th vote, which saw Republican Leader Kevin McCarthy (Calif.) gain some additional ground but still missing the mark and acquiring enough votes to take up the gavel.
Santos has backed McCarthy which is why some political pundits believe explains the GOP leader's silence on Santos and his lies and grifting as the California Republican literally needs every vote he can get to become Speaker.
ACLU: 120 new anti-LGBTQ bills in the first few weeks of 2023
"Across the country, trans people & families are gearing up to fight back- prevent every one of these bills from becoming law"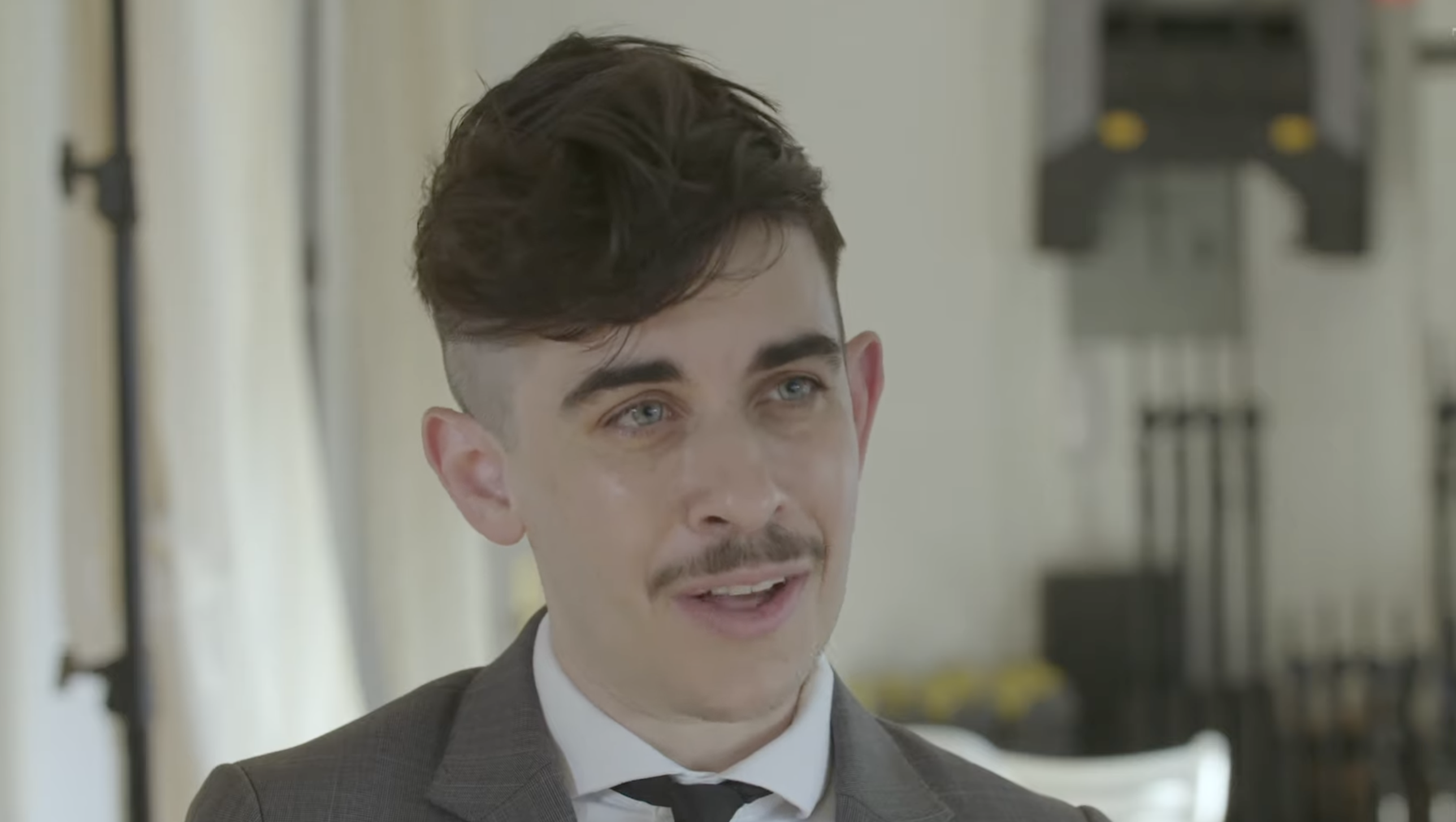 NEW YORK – Lawmakers across the country have introduced more than 120 anti-LGBTQ bills so far this year, according to a press release issued Thursday by the ACLU, America's largest and best-known litigation and lobbying group for individual rights and civil liberties.
In a press release announcing the findings, the ACLU introduced a digital dashboard, which summarizes the proposed anti-LGBTQ policies, organizes the bills by category, and tracks their progress through state legislatures.
"These bills represented a coordinated effort to deny transgender people our freedom, our safety, and our dignity," said Chase Strangio, deputy director for transgender justice at the ACLU's LGBTQ & HIV Project.
"Across the country, trans people and our families are gearing up to fight back and prevent every one of these bills from becoming law," he said in the press release.
Last year, the ACLU reports there were a record breaking 278 bills targeting LGBTQ people, of which 20 have become law. The group's litigation team has fought against "bills across the country restricting access to gender-affirming health care, barring trans people from updating identity documents, and denying transgender students equal access to school facilities and activities, as well as defending inclusive policies from political and legal attacks."
Additionally, the ACLU has brought lawsuits challenging book bans that target materials with LGBTQ characters or themes and represented parties in litigation over a Texas law that criminalizes parents who facilitate their trans children's access to guideline directed, medically necessary healthcare treatments and procedures.
The number of new anti-LGBTQ legislative proposals seen in the first few weeks of 2023 is especially remarkable considering that some state legislatures have not yet begun filing new bills.
In a Washington Blade article published Wednesday, activist and legislative researcher Erin Reed said that in addition to the fact that lawmakers are now on track to eclipse last year's record number of anti-LGBTQ bills, the proposals introduced so far this year have tended to be more extreme and cruel than in years past.
The ACLU has categorized them in seven primary focus areas: healthcare access, schools and education, free speech and expression, access to accurate IDs, Weakening Civil Rights Laws, Public Accommodations, and Other Anti-LGBTQ Bills.
The ACLU's press release describes each of these types of legislative proposals:
Health Care Access

Lawmakers are targeting access to medically-necessary health care for transgender people. Many of these bills ban affirming care for trans youth, and can even create criminal penalties for providing this care. 35 bills target health care access for transgender people.

Schools & Education

State lawmakers are trying to prevent trans students from participating in school activities like sports, force teachers to out students, and censor in-school discussions of LGBTQ people and issues. 58 bills target LGBTQ rights in schools and educational settings.

Free Speech & Expression

Despite the safeguards of the First Amendment's right to free expression, politicians are fighting to restrict how and when LGBTQ people can be themselves, limiting access to books about them and trying to ban or censor performances like drag shows. 19 bills target freedom of speech and expression for LGBTQ people.

Access to Accurate IDs

These bills attempt to limit the ability to update gender information on IDs and records, such as birth certificates and driver's licenses. Four bills target the right to accurate identity documents for transgender people.

Weakening Civil Rights Laws

These bills attempt to undermine and weaken nondiscrimination laws by allowing employers, businesses, and even hospitals to turn away LGBTQ people or refuse them equal treatment. Seven bills seek to weaken existing civil rights laws.

Public Accommodations

These bills prohibit transgender people from using facilities like public restrooms and locker rooms.

Other Anti-LGBTQ Bills

These bills don't quite fit in any of the other categories, but nonetheless target the rights of LGBTQ people. Examples include restrictions on marriage and bills preempting local nondiscrimination protections. Five bills target LGBTQ people and rights, including proposed amendments to define transgender people out of existence.