The Golden Globes make a shaky return
Ryan Murphy delivers emotional, queer-centric speech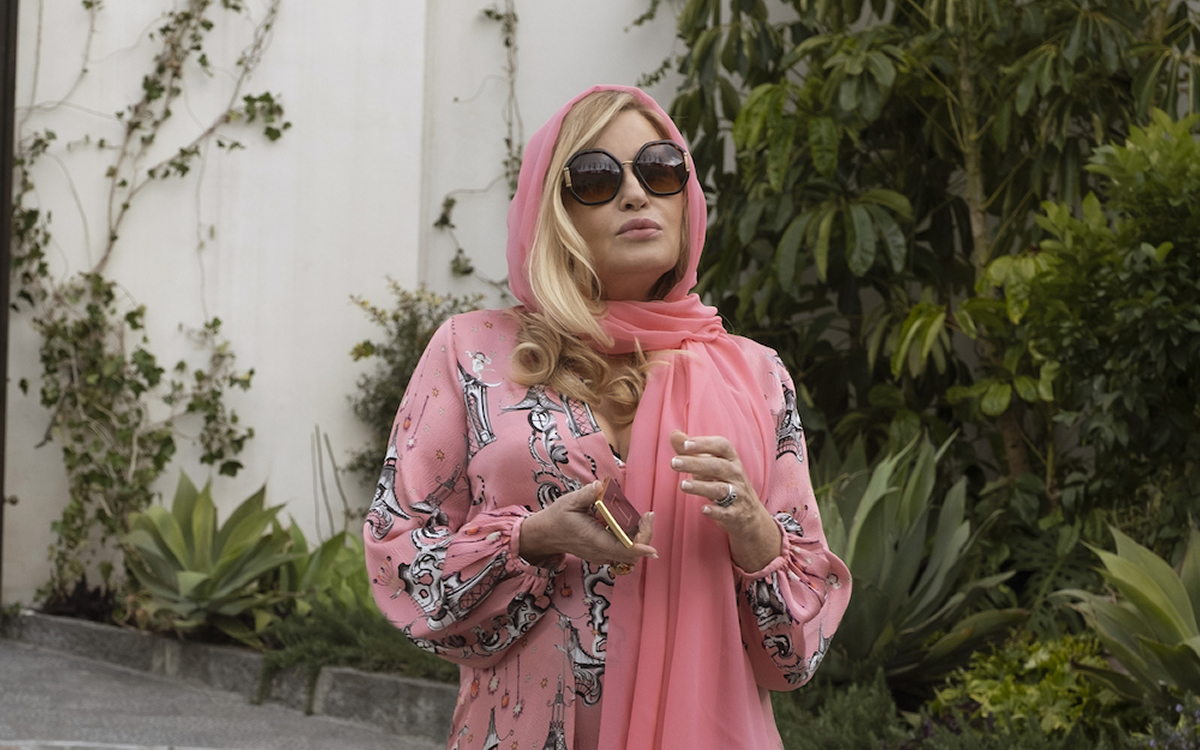 When the Golden Globes returned to television this week, nobody was sure how things would play out.
The Globes were known as the "best party" of Hollywood's awards season until they were plunged into scandal by a 2021 LA Times report that exposed a profound lack of diversity within the Hollywood Foreign Press Association – the organization behind the Globes – and alleged a pattern of ethical violations around the expensive "perks" accepted by its voting members from PR reps campaigning for nominations. They were denounced and boycotted by most of the film and TV industry's biggest power players, and NBC, the network that had televised the ceremony since the '90s, declined to broadcast the show again until the HFPA had cleaned up its act. In 2022, the Globes went on, but they happened behind closed doors, with no audience in attendance and the winners announced via YouTube, and Hollywood paid – or at least pretended to pay – little attention.
Now, a year later, the ceremony was back on the air, but despite the penitent HFPA's massive retooling from within, widespread disapproval of the organization was still percolating in Hollywood, there was no guarantee anyone would show up to accept an award or even to sit in the audience.
In hindsight, of course, there shouldn't have been any doubt. After two years of pandemic-mandated abstinence from its accustomed social whirl, Hollywood was ready for a party, and the stars – except for a few notable holdouts – just couldn't say no.
No doubt in hope of getting home viewers to come to the party, too, the Globes kept with its tradition of enlisting edgy, irreverent comics to host the show – and shrewdly underscored its newly forged commitment to diversity – by handing those duties to openly gay Black comedian Jerrod Carmichael; eloquent, handsome, and dapper in pink, he wasted no time in stirring controversy, delivering an opening monologue that humorously acknowledged the Awards' history of racism and stoked skepticism about their good intentions. While many in the crowd seemed to find him hilarious, some were visibly uncomfortable; the latter sentiment became increasingly palpable as he continued to troll the HFPA – and a few other plumb targets – throughout the show. Comments from viewers on social media, predictably, mirrored that divided response.
As for the awards themselves, the Globes seemed to make good on its promise of diversity. Several major prizes went to Black actors, including Angela Bassett (Best Supporting Actress in a Motion Picture, "Wakanda Forever"), Quinta Brunson, Tyler James Williams (Best Actress and Supporting Actor in a Musical or Comedy TV Show, "Abbott Elementary"), and Eddie Murphy, who was given the honorary Cecil B. DeMille Award.
Asian-American stars Michelle Yeoh and Ke Huy Quan (Best Actress in a Musical or Comedy Film and Best Supporting Actor in a Film, respectively) took home awards for their work in "Everything Everywhere All at Once," and Indian composer MM Keeravani took the Best Song prize for "Naatu Naatu" from "RRR" – beating out the likes of Taylor Swift and Rihanna to become the first Indian to win a Golden Globe.
Though none of the few openly LGBTQ nominees won in their respective acting categories, the show still maintained a strong queer presence – partly thanks to Carmichael, who at one point even introduced presenter Niecy Nash by quipping, "We both gay now, so that's good." There was also Billy Porter's show-stopping appearance in a fuchsia Siriano tuxedo gown to present gay entertainment mogul Ryan Murphy with the Carol Burnett Award, followed by an inspiring acceptance speech from Murphy in which he stressed the importance of telling queer stories and sang the praises of some of his frequent queer collaborators – even using some of his time to lead a belated ovation for MJ Rodriguez, whose historic win last year as Best Supporting Actress in a TV Drama was the first for a trans actress at the Golden Globes, and to hold up Black queer actor Jeremy Pope (who lost his Best Actor in a Film Drama nomination to Austin Butler's acclaimed performance in queer filmmaker Baz Luhrman's "Elvis") as "the future" for queer representation onscreen.
So, too, was queer-inclusive content celebrated – most prominently "Everything Everywhere," which, though it ultimately lost its Best Motion Picture Musical or Comedy nod to Martin McDonagh's much-lauded "The Banshees of Inisherin," gave the evening two of its most crowd-pleasing moments through its wins for Yeoh and Quan. In particular, Quan – who made his screen debut at 12 as Harrison Ford's sidekick in "Indiana Jones and the Temple of Doom" – drew exuberant cheers from the audience with an emotional acceptance speech in which he expressed his gratitude to director Steven Spielberg for giving him his start four decades ago. Later, Spielberg's win as Best Director for his semi-autobiographical "The Fabelmans" created a neat symmetry that surely resonated among viewers – especially Gen X-ers – and left them feeling warmly satisfied.
Standouts among the other queer-inclusive winners were "Monster: The Jeffrey Dahmer Story," for which Evan Peters took Best Actor in a Miniseries or TV Film for his unnerving performance as the title character; queer creator Mike White's "The White Lotus," which won as Best Miniseries and created another highlight of the evening by allowing Best Supporting Actress in a Miniseries winner Jennifer Coolidge to deliver a sublimely self-lampooning acceptance speech while basking in the delight of an audience clearly as in love with her as the rest of us, not to mention generating one of the show's biggest laughs when Carmichael apologized to Coolidge on behalf of "all the gays" for what they "tried to do to her on that boat."
Still, despite a painfully clear priority to make room at the Globes party for everyone, the ceremony's winners largely still reflected a tendency toward the mainstream. HBO's "House of Dragons" beat critically acclaimed shows like "Better Call Saul" and "Severance" for the Best TV Drama prize, and "Banshees" dominated the Movie Musical or Comedy categories with additional wins for awards darling McDonagh's screenplay and its star, Colin Farrell. Finally, sentimental favorite "The Fabelmans" capped the evening by bookending Spielberg's directing win with a victory in the Best Movie Drama competition. In other words, there were few surprises, and while there were encouraging signs of change on prominent display, the HFPA's choices managed to remain predictably "safe."
It's too early to say if Tuesday's ceremony will put the Globes back in Hollywood's good graces. As awards shows go, there have been worse, and the general tone of the evening remained mostly positive – though there was a noticeable sense of rebellion in the room which manifested in an increasingly ugly war of wills between speech-giving winners and the musical playoffs employed to keep them within their time limit. So, too, the ceremony's compliant display of diversity was not enough to allay suspicions that such concessions were, at their core, all for just show.
For us, the assessment remains the same as usual when it comes to Hollywood awards shows and their efforts toward inclusion: yes, things are better, but there's still a long way to go.
The complete list of winners is below:
BEST MOTION PICTURE, DRAMA: "The Fabelmans"
BEST MOTION PICTURE, MUSICAL OR COMEDY: "The Banshees of Inisherin"
BEST ACTOR, MOTION PICTURE DRAMA: Austin Butler, "Elvis"
BEST ACTRESS, MOTION PICTURE DRAMA: Cate Blanchett, "Tár"
BEST ACTOR, MOTION PICTURE MUSICAL OR COMEDY: Colin Farrell, "The Banshees of Inisherin"
BEST ACTRESS, MOTION PICTURE MUSICAL OR COMEDY: Michelle Yeoh, "Everything Everywhere All at Once"
BEST SUPPORTING ACTOR, MOTION PICTURE: Ke Huy Quan, "Everything Everywhere All at Once"
BEST SUPPORTING ACTRESS, MOTION PICTURE: Angela Bassett, "Wakanda Forever"
BEST DIRECTOR, MOTION PICTURE: Steven Spielberg, "The Fabelmans"
BEST SCREENPLAY, MOTION PICTURE: Martin McDonagh, "The Banshees of Inisherin"
BEST MOTION PICTURE SCORE: Justin Hurwitz, "Babylon"
BEST SONG: ""Naatu Naatu" (from "RRR")
BEST ANIMATED FEATURE FILM: "Guillermo Del Toro's Pinocchio"
BEST TV SERIES, DRAMA: "House of the Dragon"
BEST TV SERIES, MUSICAL OR COMEDY: "Abbott Elementary"
BEST ACTOR, TV SERIES DRAMA: Kevin Costner, "Yellowstone"
BEST ACTRESS, TV SERIES DRAMA: Zendaya, "Euphoria"
BEST ACTOR, TV SERIES MUSICAL OR COMEDY: Jeremy Allen White, "The Bear"
BEST ACTRESS, TV SERIES MUSICAL OR COMEDY: Quinta Brunson, "Abbott Elementary"
BEST SUPPORTING ACTOR, TV SERIES: Tyler James Williams, "Abbott Elementary"
BEST SUPPORTING ACTRESS, TV SERIES: Julia Garner, "Ozark"
BEST LIMITED SERIES OR TV MOVIE: "The White Lotus"
BEST ACTOR, LIMITED SERIES OR TV MOVIE: Evan Peters, "Monster: The Jeffrey Dahmer Story"
BEST ACTRESS, LIMITED SERIES OR TV MOVIE: Amanda Seyfried, "The Dropout"
BEST SUPPORTING ACTOR, LIMITED SERIES OR TV MOVIE: Paul Walter Hauser, "Black Bird"
BEST SUPPORTING ACTRESS, LIMITED SERIES OR TV MOVIE: Jennifer Coolidge, "The White Lotus"
CECIL B. DEMILLE AWARD: Eddie Murphy
CAROL BURNETT AWARD: Ryan Murphy
Master and student go to war in 'The Tutor'
An unsatisfying thriller that fails to surprise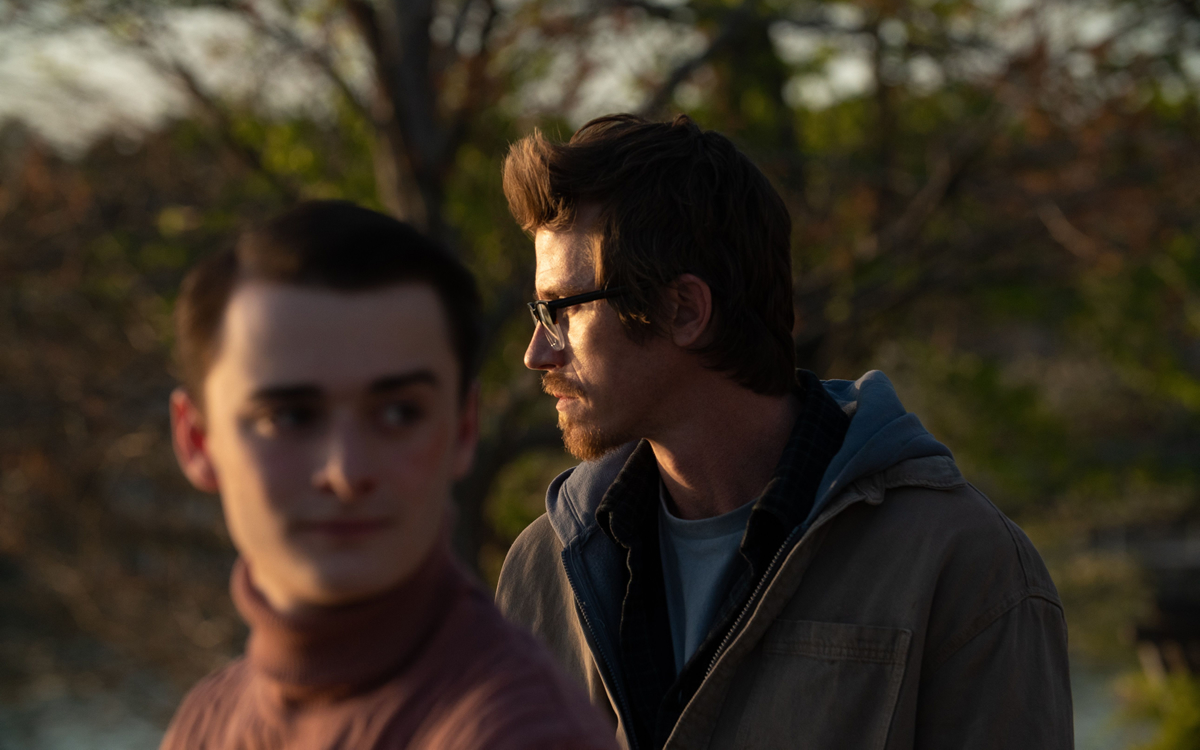 There was a time when horror movies weren't taken nearly as seriously as those falling into the more so-called "legit" genres. Even the now-iconic early masterpieces from the silent and early sound eras were largely dismissed by critics as mere lowbrow entertainment enhanced by big studio production values, offering little but shock value and occasionally a clever script and a memorable performance or two.
Today, of course, there is widespread critical appreciation for the horror genre. In recent years, especially, the horror movie field has taken a sharp step up in terms of ambition and perceived legitimacy, with smart and multi-layered movies from artists like M. Night Shyamalan, Guillermo Del Toro, and Jordan Peele pushing boundaries and daring to let the genre wear its once-coded cultural subtext on its sleeve.
"The Tutor," from sophomore feature director Jordan Ross and screenwriter Ryan King, clearly aims to be cut from that same cloth. It centers on Ethan (Garrett Hedlund), a professional academic coach whose ability to improve his pupils' educational standing has placed him highly in demand among the rich and elite; despite his success, Ethan and his girlfriend Annie (Victoria Justice) – who are expecting their first child as they make plans for a future together – are struggling financially, making it impossible for him to refuse a secretive, under-the-table offer from an anonymous one-percenter who wants to hire him at a life-changing daily rate to tutor his teenage son Jackson (Noah Schnapp). However, true to the old adage about things that seem too good to be true, Ethan soon discovers that not all is as he expected; arriving at his new employer's palatial estate, he finds it mostly deserted – save for a butler, a pair of vaguely insolent houseguests, and Jackson himself. Though his new student turns out to be a promising one, Ethan is disturbed by the teen's almost obsessive fascination with his private life; despite his efforts to maintain a healthy distance, Jackson's increasingly inappropriate overtures continue to escalate, and soon the boy's intrusions threaten to sabotage the tutor's life and career before he can even make sense of what's behind them.
At first, Ross's movie seems rooted in the familiar horror trope of the Damien-esque child of privilege, a creepy rich kid (in this case, a more grown-up version) whose demeanor suggests something evil lurking beneath his scrubbed and pampered exterior. However, as any horror fan knows, the more recognizable a trope may be, the less trustworthy it becomes – because if there's anything a good horror story likes to do, it's to pull the rug out from under us by turning our expectations on their ear with a clever, unforeseeable twist.
That makes it difficult to discuss "The Tutor" without giving away too much; though anyone who has watched a lot of films like it will find it easy to spot the sleights of hand Ross and King employ to misdirect their audience's attention, it's probably best to avoid the specific details of how the plot eventually unfolds. Instead, we can simply sum things up by calling it a cautionary tale about the dangers of judging a situation – or a person – based on appearance alone.
Citing Alfred Hitchcock and David Fincher as his influences, Ross approaches his movie more as a psychological thriller than as outright horror; there's little onscreen violence, and the tension is built more on uncertainty than fear. Nevertheless, he leans into the macabre with his brooding visual style, evoking a sense of dread. He also relies on a tight, streamlined narrative, moving with brisk and broad strokes through the preliminaries to get right into the business of unsettling us. In this way, he gets us invested quickly and manages to deliver a solid first half that makes up in creep factor for what it lacks in intricate plotting.
It also uses this not-so-slow build to introduce some intriguing themes. Most obviously, it plays with our cultural biases around money, class, and privilege, emphasizing both the extravagant luxury of Jackson's home and the smallness of Ethan and Annie's humble apartment, not to mention the teen's disregard for boundaries and the thinly veiled, mocking arrogance of his dissolute cousins (Jonny Weston, Ekaterina Baker), who may be more tied up in Ethan's dilemma than their seeming disinterest in him suggests.
Then there's the undercurrent of queerness – another familiar horror trope – that manifests in Jackson's apparent "infatuation" with his new teacher and becomes one more red flag for Ethan to dismiss and ignore if he wants to keep his lucrative gig. The casting of Schnapp – the young "Stranger Things" star who came out as gay in January after previously disclosing that his character in the Netflix hit series is also queer – plays into the expectations we have of these scenes.
On the subject of the casting, Schnapp gives an impressively nuanced performance in a volatile role that is both very different and oddly similar to the one his fans know him for, and manages to keep our sympathies – if not always our trust – even when he's on his worst behavior; he also sparks a believable chemistry with Hedlund, whose role positions him as a proxy for the audience. The latter succeeds by making Ethan as much an "everyman" figure as possible for a character whose defining feature is his intellectual prowess; still, he keeps a palpable distance from the audience when it comes to his inner landscape, something that works in his favor once the story begins to sow doubt about what's really going on.
Unfortunately, after "The Tutor" gets all its pieces in place and begins to move toward a climax and a final confrontation, it doesn't quite deliver on its promise. Instead of delving deeper into the mystery it's worked to establish, it devolves into a game of cat-and-mouse that sometimes stretches credibility a little too thin in the name of raising the stakes and ends up feeling more like a particularly dark episode of "Scooby Doo" than it does like "Strangers on a Train." Less forgivable, perhaps, is a tendency to reveal previously withheld and unknowable key information as a device for shifting the plot – and our assumptions – in a different direction. Used once, it feels like a cheat; used repeatedly, it feels like laziness.
Of course, all this is part of the movie's tactic to "gaslight" us so that we won't see what's coming. Yet somehow, we still do.
"The Tutor" does have reasons to recommend it. Besides Schnapp and Hedlund, it offers a striking, dramatic visual aesthetic and a sumptuous location setting. It also offers some food for thought by exploring certain thematic elements about narcissism and toxic masculinity, though to say more about that might constitute a spoiler.
Still, by the time it delivers its final surprise twist, it won't be much of a surprise to most viewers; and while provocative themes might stimulate some conversation after the final credits roll, they don't do much for creating a satisfying thriller. Or, for that matter, a scary one.