Legendary musician David Crosby dies at 81
In a career spanning six decades Crosby's influence was felt by generations of Americans. He was also an ally to the LGBTQ community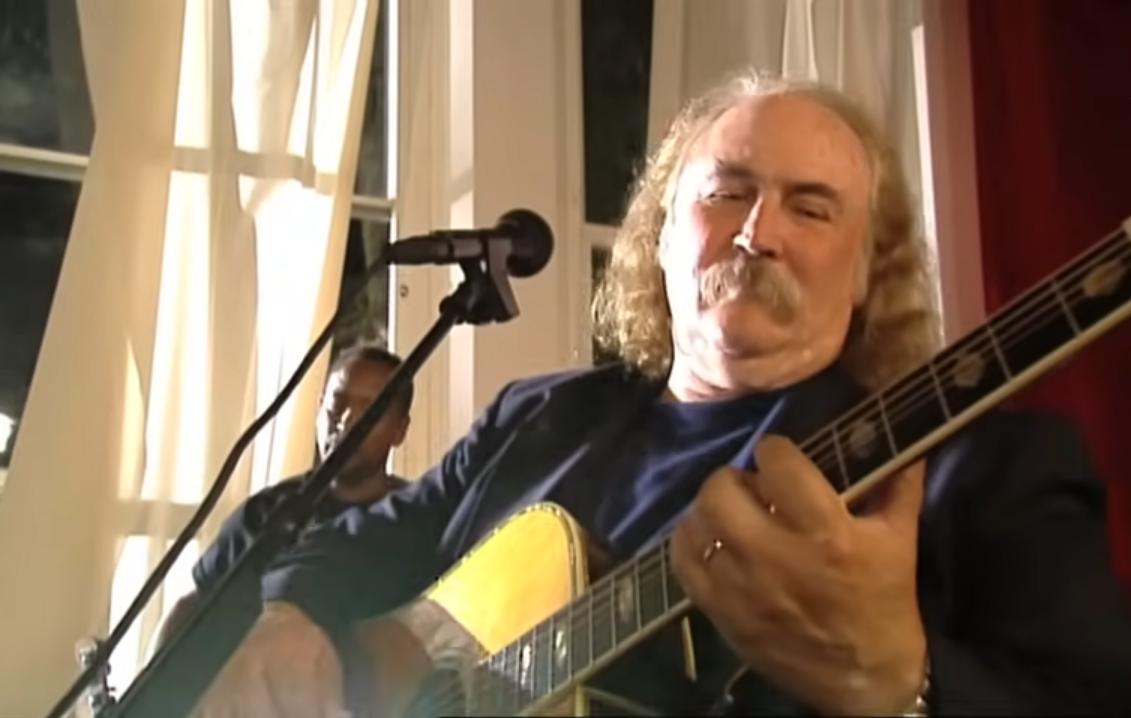 SANTA YNEZ, Calif. – David Crosby, arguably one of the most popular and enormously influential singer-songwriter-guitarists of the last century known for his folk ballads and rock standards, has died at the age of 81.
In a statement released by his wife Jan Dance and family to entertainment media outlet Variety Thursday afternoon the family said:
"It is with great sadness after a long illness, that our beloved David (Croz) Crosby has passed away. He was lovingly surrounded by his wife and soulmate Jan and son Django. Although he is no longer here with us, his humanity and kind soul will continue to guide and inspire us. His legacy will continue to live on through his legendary music. Peace, love, and harmony to all who knew David and those he touched. We will miss him dearly. At this time, we respectfully and kindly ask for privacy as we grieve and try to deal with our profound loss. Thank you for the love and prayers."
A founding member of the Byrds and Crosby, Stills, Nash & Young and a two-time Rock & Roll Hall of Fame inductee, he was remembered in a Facebook post by former bandmate Graham Nash writing:
"David was fearless in life and in music," Nash said. "He leaves behind a tremendous void as far as sheer personality and talent in this world. He spoke his mind, his heart, and his passion through his beautiful music and leaves an incredible legacy. These are the things that matter most."
In a career spanning six decades Crosby's influence was felt by generations of Americans. He was also an ally to the LGBTQ community. In a May 2020 article, Rolling Stone writer Althea Legaspi, writing about the opioid overdose death of pioneering out lesbian musician Melissa Etheridge's son, Beckett Cypher, who died at 21 noted that Crosby was the sperm donor.
Etheridge and Cypher, who met in 1988 during a video shoot, have two children — daughter, Bailey, and son, Beckett. For several years after their births, people speculated about the identity of the sperm donor for the children. In 2000, the couple revealed it was fellow musician David Crosby.
While the then-couple were vacationing in Hawaii, they met up with Crosby and his wife, Jan, and began discussing their want to have children, but they had a dilemma as to whom to have as a sperm donor. "And Jan said, 'What about David?' " Etheridge told Rolling Stone. "It came from her, which was the best, most perfect way." They thought it over for a year before they made the call. "For one, he's musical, which means a lot to me, you know, and I admire his work," says Etheridge. "And he has his own life, has his own family."
Crosby told Rolling Stone he didn't hesitate at his wife's proposition that he be the donor. "Melissa and Julie are good people," he said. "Nice set of values, they're funnier than shit, and they've got courage. All rare stuff. You could see that they were in love with each other."
Etheridge and Cypher split up in 2000, but they continued to co-parent. Etheridge is also the mother of twins, son Miller and daughter Johnnie.
Crosby's support of the LGBTQ community was also expressed on his Twitter account:
Being gay is something you realize not something you choose…and it is getting better….you can be gay now openly and have a happy life …I remember the 50s …wasn't like that https://t.co/nQyMmWeLhC

— David Crosby (@thedavidcrosby) April 15, 2020
Dumb question …as if all gay people were the same…I like SOME. Gay people very much …there are some I love …but every group has all kinds ….so there are gays and straights that I like and some that I don't … https://t.co/Ym14v8TTuR

— David Crosby (@thedavidcrosby) January 13, 2020
Crosby earned 10 Grammy nominations and one win in his lifetime leaving behind a formidable contribution to the American Songbook.
A look back at his career is here on Variety: (Link)
Lisa Marie Presley has died at 54 after cardiac arrest
She recently attended the Golden Globes as actor Austin Butler won an award for his portrayal of her father in the movie 'Elvis'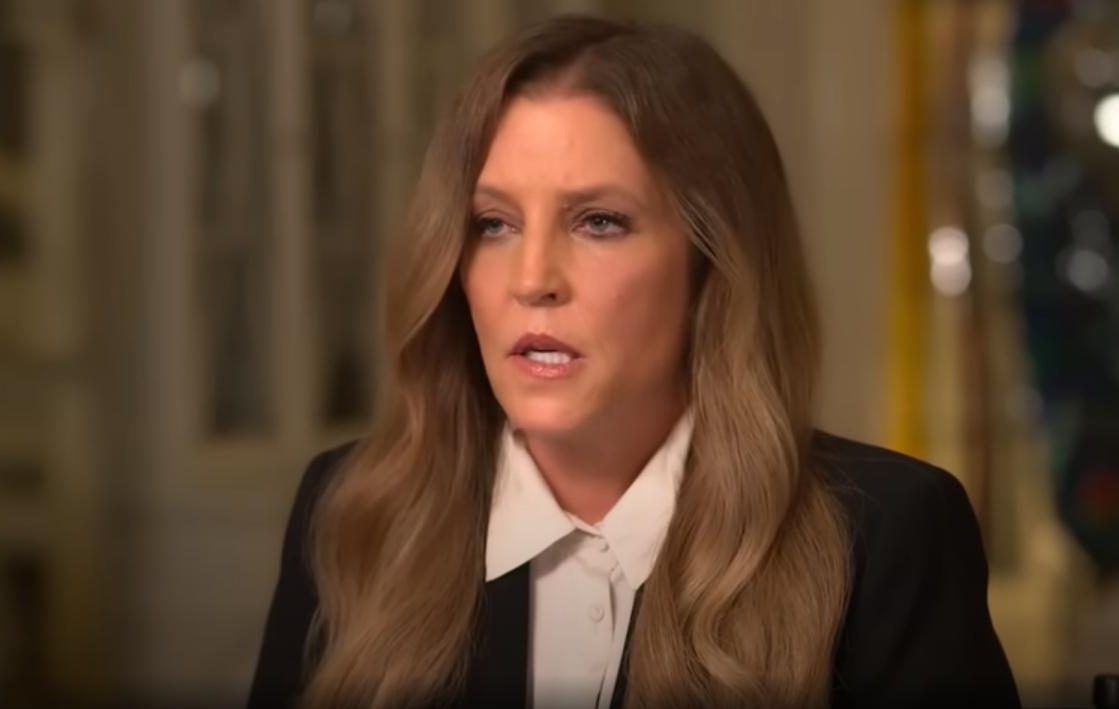 WEST HILLS, Calif. – Lisa Marie Presley — the only child of singer Elvis Presley — died Thursday after being hospitalized earlier in the day her family has confirmed in a statement.
Presley was transported by ambulance after being discovered by her housekeeper unresponsive at the Calabasas home she shared with her former husband Danny Keough, and her daughters from her marriage to music producer Michael Lockwood who she divorced in 2021, twins Harper and Finley Lockwood, 14.
Multiple media outlets reported that Keough had arrived home shortly after the housekeeper found her and began to perform CPR. A spokesperson for the Los Angeles County Sheriff's Department said that deputies and paramedics from the LA County Fire Department were dispatched to the Presley home in the 5900 block of Normandy drive in Calabasas.
Upon arrival paramedics took over CPR, administered a dose of epinephrine and upon finding a pulse transported Presley to the West Hills Medical Center located near her home in the San Fernando Valley.
Presley's mother Priscilla confirming her death released a statement saying, "It is with a heavy heart that I must share the devastating news that my beautiful daughter Lisa Marie has left us. She was the most passionate strong and loving woman I have ever known. We ask for privacy as we try to deal with this profound loss. Thank you for the love and prayers. At this time there will be no further comment."
Lisa Marie Presley was born on Feb. 1, 1968 in Memphis, Tennessee to her father the late superstar musician Elvis Presley- dubbed the "King of Rock and Roll," and her mother, actress and businesswoman Priscilla Presley. She was initially raised at the Presley family estate Graceland before moving to Los Angeles after her parents were divorced in 1973.
At age 9, Presley was at Graceland on August 16, 1977 when her father suffered a fatal heart attack and died at age 42. She became the joint heir to her father's estate alongside grandfather Vernon Presley and great-grandmother Minnie Mae Hood Presley. Following their respective deaths in 1979 and 1980, she became the sole heir and also inherited her father's Graceland mansion and grounds.
At age 20 Presley married Danny Keough, a musician, with whom she had two children, actress Riley Keough in 1989 and her son Benjamin in 1992. The couple divorced in May 1994, but were to remain close for the rest of Presley's live suffering the loss also of son Benjamin, himself a musician, who died in 2020 at age 27, in a death ruled a suicide by the Los Angeles County coroner.
She went on to marry pop-superstar Michael Jackson in 1994, just 20 days after her divorce from Keough, later divorcing Jackson during the height of the child molestation allegations. She then married actor Nicholas Cage in 2002 although the actor filed for divorce four months later.
Presley married for a fourth time on Jan. 22, 2006 to Michael Lockwood, her guitarist, music producer and director. In 2008, they had twins, Harper and Finley Lockwood. Presley filed for filed for divorce in June 2016 and a nasty custody battle ensued. The two currently shared joint custody after an out-of-court settlement in 2022.
Like her father, Presley was also a musical artist, having released three albums: 2003's To Whom It May Concern, which went on to become gold-certified as well as 2005's So What and 2012's Storm & Grace.
In addition to her music and raising a family, she was also a dedicated philanthropist, overseeing the Elvis Presley Charitable Foundation, which benefits homeless families and offers rent-free housing, daycare for children and other services to families in need.
Presley, a longtime friend of media mogul Oprah Winfrey, worked with Winfrey's Angel Network to provide relief to those affected by Hurricane Katrina, as well as the Dream Factory to benefit children with life-threatening illnesses or disabilities.
Presley recently attended the Golden Globe Awards this past weekend as actor Austin Butler won an award for his portrayal of her father in the movie 'Elvis' released last year.