Zapping hate-filled comments
Over the past several months there has been a marked increased frequency of unacceptable comments & hate on Facebook posts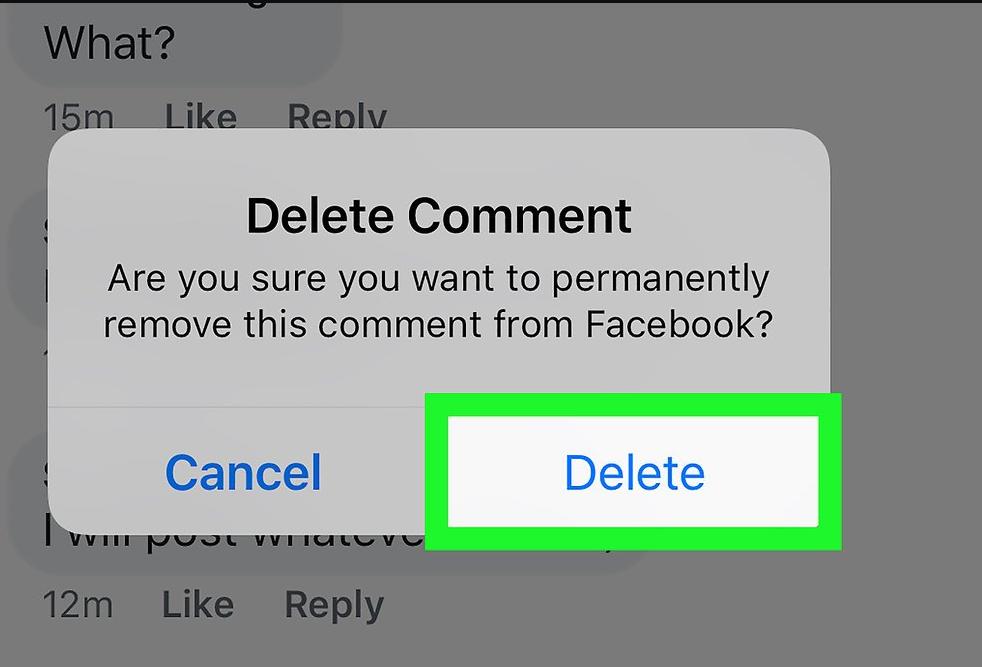 LOS ANGELES – Over the past several months there has been a marked increased frequency of unacceptable comments and hate filled diatribes appearing on various Los Angeles Blade Facebook Page's posts.
These have included transphobic bigotry, homophobic remarks, and ad hominem attacks on other commentators and the staff of this newspaper.
Bear in mind that this is an LGBTQ+ owned and staffed publication whose primary purpose is to serve the greater LGBTQ+ community with news reporting from highly qualified journalists and media partners along with human and community interest stories to enrich the lives of our readers.
The Blade's commenting policy is simple: Keep it civil and focused with the understanding that attacking others WILL NOT be not tolerated, particularly with ANY form of hate-filled rhetoric or messaging.
The staff of the Los Angeles Blade has been deleting and WILL continue to delete comments that violate this policy. Abuse of the policy on a recurring basis will necessitate blocking and reporting a person making those type of comments.
Primary elections June 7: The Los Angeles Blade's endorsements
The Los Angeles Blade is listing its first round of endorsements in local, state-wide races & key races here in Southern California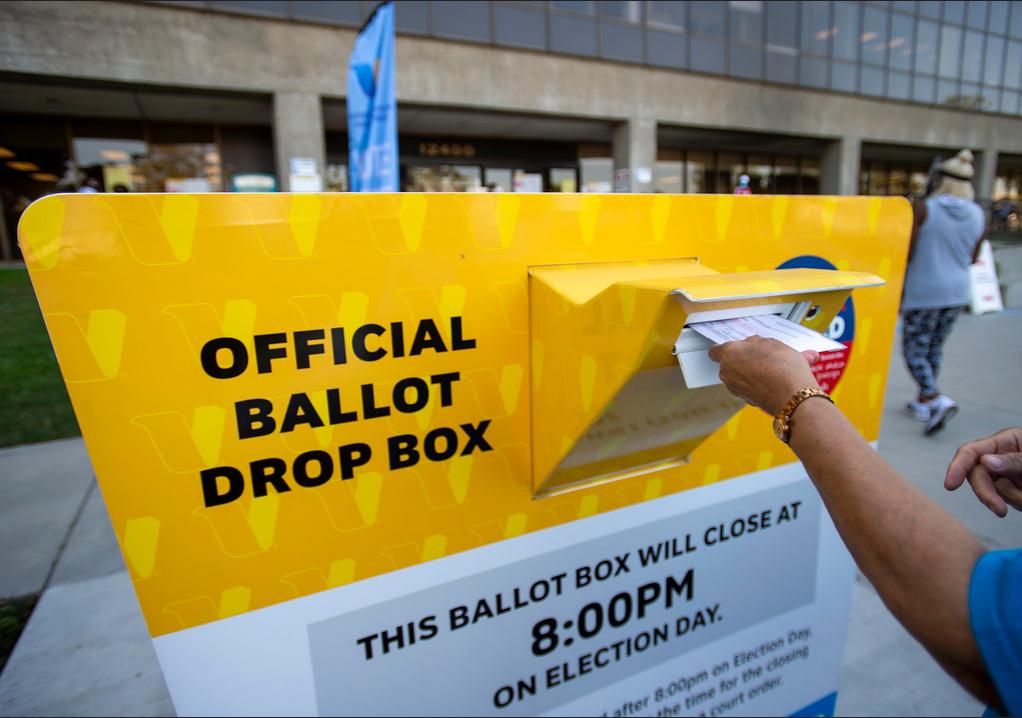 LOS ANGELES – These are uncertain times that demand greater voter engagement and participation in the process to elect officials at all levels even more this election cycle as Angelenos and their fellow Southern Californians head to the polls.
Recent polling has shown that the primary issues of homelessness, rising costs in mortgages, rent, food, gasoline and inflationary effects post-pandemic are driving voter's focus.
Voters also are very focused on rising crime rates across the Southland, especially violent crime. The Public Policy Institute of California, from a study executed last year by the non-profit, showed that data from four of California's major cities—Los Angeles, Oakland, San Diego, and San Francisco—show increases in property and violent crime numbers in 2021.
More disturbing was a trend of a troubling increases in homicides in these cities were up by about 17% in 2021.
In the greater Los Angeles County area, retail smash and grab gangs struck the business community repeatedly with what one source at the Los Angeles Area Chamber of Commerce described as "seemingly brazen impunity unhindered by response from either the Los Angeles County Sheriff's Department or the Los Angeles Police Department."
Voters are demanding action and are dissatisfied with what they view as a lack of responsiveness and are holding both parties accountable.
This election cycle, for the first time with the exception of this paper's endorsement of Governor Gavin Newsom during the recall drive effort last September, the Los Angeles Blade is listing its first round of endorsements in races for offices and in particular key races here in Southern California.
The election cycle this year nationwide takes on graver meaning for the LGBTQ+ community as trans rights are under attack, numerous jurisdictions are attempting to ban LGBTQ+ themed books and in classrooms several states have passed 'Don't Say Gay' laws with other states considering following that path. LGBTQ+ Californians need to be on guard against political encroachment that would potentially remove protections against loss of those hard fought rights.
(In recent weeks the Los Angeles Blade has been publishing a series of 'Viewpoints' from candidates who have been endorsed by the paper.)
Some housekeeping:
All California active registered voters will receive a vote-by-mail ballot for the June 7, 2022, Primary Election.
Return your vote-by-mail ballot by mail with prepaid postage as long as it's postmarked on or before Election day and received by June 14, 2022, or in-person to a secure ballot drop box, to a voting location or your county elections office by 8:00 p.m. on June 7, 2022.
In-person voting locations will offer voter registration, replacement ballots, accessible voting machines, and language assistance to those who need it.
Vote centers open in all Voter's Choice Act counties on May 28, 2022.
Your primary Election ballot will include candidates for U.S. Senate, Governor, Lieutenant Governor, Secretary of State, Controller, Treasurer, Attorney General, Insurance Commissioner, Member of State Board of Equalization, State Superintendent of Public Instruction, U.S. Representative in Congress, State Senator, State Assembly Member, as well as other local candidates.
There are two contests for U.S. Senate on this ballot. You can vote for both contests.

One for a 6-year term ending January 3, 2029; and
One for the remainder of the current term ending January 3, 2023
The Los Angeles Blade's picks
In the race for Los Angeles County Sheriff the Los Angele Blade endorses Eric Strong.
In the race for Mayor of the City of Los Angeles the Los Angele Blade endorses Rep. Karen Bass
In the following local races the Los Angele Blade endorses:
Los Angeles County Assessor: Jeffrey Prang
Los Angeles City Attorney: Kevin James
Los Angeles City Controller: Rob Wilcox
Los Angeles City Council, District 3: Bob Blumenfield
Los Angeles City Council, District 5: Jimmy Biblarz
Los Angeles City Council, District 7: Monica Rodriguez
Los Angeles City Council, District 9: Curren Price
Los Angeles City Council, District 11: No Consensus
Los Angeles City Council, District 13: Mitch O'Farrell
Los Angeles City Council, District 15: Tim McOsker
Los Angeles County Supervisor 1 – Hilda Solis
Los Angeles County Supervisor 3 – Lindsey Horvath
LA County Superior Court Judge
Seat 3: Tim Reuben
Seat 60 – Sharon Ransom
Seat 67 – Elizabeth Lashley-Haynes
Seat 70 – Holly Hancock
Seat 90 – Melissa Lyons
Seat 118 – Klint McKay
Seat 151 – Patrick Hare
Seat 156 – Carol Elswick
| | | | |
| --- | --- | --- | --- |
| LA Unified School District 2 – Dr. Rocío Rivas | | | |
| | | | |
| LA Unified School District 4 – Nick Melvoin | | | |
| | | | |
| LA Unified School District 6 – Kelly Gonez | | | |
| | | | |
| Long Beach Mayor | | Rex Richardson | |
| | | | |
| Long Beach City Council 1 | | | |
| | | | |
| Long Beach City Council 5 | | Megan Kerr | |
| | | | |
| Long Beach City Council 9 | | Dr. Joni Ricks-Oddie | |
| | | | |
| Long Beach Prosecutor | | | |
| | | | |
| Beverly Hills City Council | | | |
| | | | |
| Glendale City Council | | Dan Brotman and Elen Asatryan | |
| | | | |
| Glendale USB B | | Ingrid Gunnell | |
| | | | |
| Pasadena City Council 7 | | Jason Lyon | |
| | | | |
| Pasadena City College Board of Trustees, Area | | Alton Wang | |
| | | | |
| William S. Hart Union School Board | | Andrew Taban | |
| | | | |
| | | | |
| | | | |
| | | | |
| | | | |
| Orange County Assessor | | Rick Foster | |
| | | | |
| Orange County District Attorney | | Pete Hardin | |
| | |
| --- | --- |
| State Senate District 20 – Caroline Menjivar | |
| | |
| State Senate District 22 – Susan Rubio | |
| | |
| State Senate District 24 – Ben Allen | |
| | |
| State Senate District 26 – Maria Elena Durazo | |
| | |
| State Senate District 28 – Lola Smallwood-Cuevas | |
| | |
| State Senate District 30 – Henry Bouchot | |
| | |
| Assembly District 20 – Jennifer Esteen, RN | |
| | |
| Assembly District 21 – James H Coleman | |
| | |
| Assembly District 28 – Joe Thompson | |
| | |
| Assembly District 30 – John Drake | |
| | |
| Assembly District 39 – Andrea Rosenthal | |
| | |
| Assembly District 40 – Pilar Schiavo | |
| | |
| Assembly District 43 – Luz Rivas | |
| | |
| Assembly District 44 – Laura Friedman | |
| | |
| Assembly District 46 – Jesse Gabriel | |
| | |
| Assembly District 48 – Blanca Rubio | |
| | |
| Assembly District 49 – Mike Fong | |
| | |
| Assembly District 51 – Rick Chavez Zbur | |
| | |
| Assembly District 52 – | |
| | |
| Assembly District 53 – Freddie Rodriguez | |
| | |
| Assembly District 54 – Miguel Santiago | |
| | |
| Assembly District 55 – Isaac Bryan | |
| | |
| Assembly District 56 – Lisa Calderon | |
| | |
| Assembly District 57 – Reggie Jones Sawyer | |
| | |
| Assembly District 62 – Anthony Rendon | |
| | |
| Assembly District 64 – Elizabeth Alcantar | |
| | |
| Assembly District 65 – | |
| | |
| Assembly District 66 – Al Muratsuchi | |
Statewide Constitutional Offices:
Governor: Gavin Newsom
Lieutenant Governor: Eleni Kounalakis
Attorney General: Rob Bonta
Insurance Commissioner: Ricardo Lara
Secretary of State: Shirley Weber
Controller: Ron Galperin
Superintendent of Public Instruction: Tony Thurmond
Treasurer: Fiona Ma
Board of Equalization, District 1: Braden Murphy
Board of Equalization, District 2: Sally Lieber
U.S. Senate:
Full Term: Alex Padilla
Short Term (ending January 3, 2023): Alex Padilla
U.S. House of Representatives:
Congressional District 2: Jared Huffman
Congressional District 3: Dr. Kermit Jones
Congressional District 4: Mike Thompson
Congressional District 6: Ami Bera
Congressional District 7: Doris Matsui
Congressional District 8: John Garamendi
Congressional District 9: Josh Harder
Congressional District 10: Mark DeSaulnier
Congressional District 11: Nancy Pelosi
Congressional District 12: Barbara Lee
Congressional District 14: Eric Swalwell
Congressional District 15: Kevin Mullin
Congressional District 16: Anna Eshoo
Congressional District 17: Ro Khanna
Congressional District 18: Zoe Lofgren
Congressional District 19: Jimmy Panetta
Congressional District 21: Jim Costa
Congressional District 23: Derek Marshall
Congressional District 24: Salud Carbajal
Congressional District 25: Raul Ruiz
Congressional District 26: Julia Brownley
Congressional District 27: Christy Smith
Congressional District 28: Judy Chu
Congressional District 29: Tony Cárdenas
Congressional District 30: Adam Schiff
Congressional District 31: Grace Napolitano
Congressional District 32: Brad Sherman
Congressional District 33: Pete Aguilar
Congressional District 34: Jimmy Gomez
Congressional District 35: Norma Torres
Congressional District 36: Ted Lieu
Congressional District 37: Sydney Kamlager
Congressional District 38: Linda Sánchez
Congressional District 39: Mark Takano
Congressional District 40: Dr. Asif Mahmood
Congressional District 41: Will Rollins
Congressional District 42: Robert Garcia
Congressional District 43: Maxine Waters
Congressional District 44: Nanette Barragán
Congressional District 45: Jay Chen
Congressional District 46: Lou Correa
Congressional District 47: Katie Porter
Congressional District 49: Mike Levin
Congressional District 50: Scott Peters
Congressional District 51: Sara Jacobs
Congressional District 52: Juan Vargas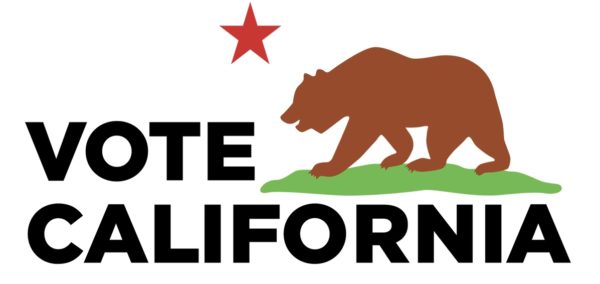 California Senate:
Senate District 2: Mike McGuire
Senate District 6: Paula Villescaz
Senate District 8: Dave Jones
Senate District 10: Aisha Wahab
Senate District 14: Anna Caballero
Senate District 18: Steve Padilla
Senate District 20: Daniel Hertzberg
Senate District 24: Ben Allen
Senate District 26: María Elena Durazo
Senate District 28: Lola Smallwood-Cuevas
Senate District 34: Tom Umberg
Senate District 36: Kim Carr
Senate District 38: Catherine Blakespear
Senate District 40: Joseph C. Rocha
California Assembly:
Assembly District 2: Jim Wood
Assembly District 4: Cecilia Aguiar-Curry
Assembly District 6: Kevin McCarty
Assembly District 10: Eric Guerra
Assembly District 11: Lori Wilson
Assembly District 12: Sara Aminzadeh
Assembly District 14: Buffy Wicks
Assembly District 16: Rebecca Bauer-Kahan
Assembly District 17: Matt Haney
Assembly District 18: Mia Bonta
Assembly District 19: Phil Ting
Assembly District 20: Shawn Kumagai
Assembly District 21: James Coleman
Assembly District 22: Jessica Self
Assembly District 23: Marc Berman
Assembly District 24: Alex Lee
Assembly District 25: Ash Kalra
Assembly District 26: Evan Low
Assembly District 27: Esmeralda Soria
Assembly District 28: Gail Pellerin
Assembly District 29: Robert Rivas
Assembly District 30: Dawn Addis
Assembly District 35: Leticia Perez
Assembly District 37: Gregg Hart
Assembly District 38: Steve Bennett
Assembly District 39: Andrea Rosenthal
Assembly District 41: Chris Holden
Assembly District 42: Jacqui Irwin
Assembly District 43: Luz Rivas
Assembly District 44: Laura Friedman
Assembly District 46: Jesse Gabriel
Assembly District 47: Christy Holstege
Assembly District 49: Mike Fong
Assembly District 50: Eloise Gómez Reyes
Assembly District 51: Rick Chavez Zbur
Assembly District 52: Wendy Carrillo
Assembly District 54: Miguel Santiago
Assembly District 55: Isaac Bryan
Assembly District 56: Lisa Calderon
Assembly District 57: Reggie Jones-Sawyer
Assembly District 58: Sabrina Cervantes
Assembly District 60: Corey Jackson
Assembly District 61: Tina McKinnor
*SPECIAL ELECTION* Assembly District 62: Tina McKinnor
Assembly District 62: Anthony Rendon
Assembly District 63: Fauzia Rizvi
Assembly District 64: Elizabeth Alcantar
Assembly District 65: Mike Gipson
Assembly District 66: Al Muratsuchi
Assembly District 69: Josh Lowenthal
Assembly District 70: Diedre Thu-Ha Nguyen
Assembly District 74: Chris Duncan
Assembly District 76: Brian Maienschein
Assembly District 78: Chris Ward
Assembly District 79: Akilah Weber
Assembly District 80: Georgette Gómez
*SPECIAL ELECTION* Assembly District 80: Georgette Gómez
LGBTQ+ candidates in other local election races:
Alameda County Board of Supervisors, District 3 : Rebecca Kaplan
Anaheim Union High School District, TA 1: Billie Joe Wright
Contra Costa County Board of Supervisors, District 4: Ken Carlson
Contra Costa County Clerk-Recorder: Devin Murphy
Covina City Clerk: Drew Aleman
El Cerrito City Council: Carolyn Wysinger
Fresno City Council, District 1: Annalisa Perea
Hart Union High School District, TA 2: Andrew Taban
Monrovia City Council: Sashary Zaroyan
Monterey City Council, District 1: Thomas Wong
Palm Springs City Council, District 3: Ron deHarte
Pasadena City Council, District 7: Jason Lyon
Pasadena Community College Board of Trustees, District 7: Alton Wang
Riverside County Board of Education, TA 2: Dr. Eric J. Mooney
Sacramento City Council, District 1: Nate Pelczar
San Diego City Council, District 2: Dr. Jen Campbell
San Dimas City Council, District 2: Eric Nakano
San Francisco County Board of Supervisors, District 8: Rafael Mandelman
San Jose City Council, District 3: Omar Torres
San Leandro City Council, District 1: Celina Reynes
San Leandro Unified School District Board of Trustees, Area 2: James Aguilar
San Mateo County Board of Supervisors, District 3: Laura Parmer-Lohan
Santa Cruz County Board of Supervisors, District 4: Jimmy Dutra
Sonoma County Superintendent of Schools: Dr. Amie Carter
Sunnyvale City Council, District 5: Richard Mehlinger
Vallejo City Unified School District Board of Education: John Fox
West Basin Municipal Water District Director, Division IV: Scott Houston