Zapping hate-filled comments
Over the past several months there has been a marked increased frequency of unacceptable comments & hate on Facebook posts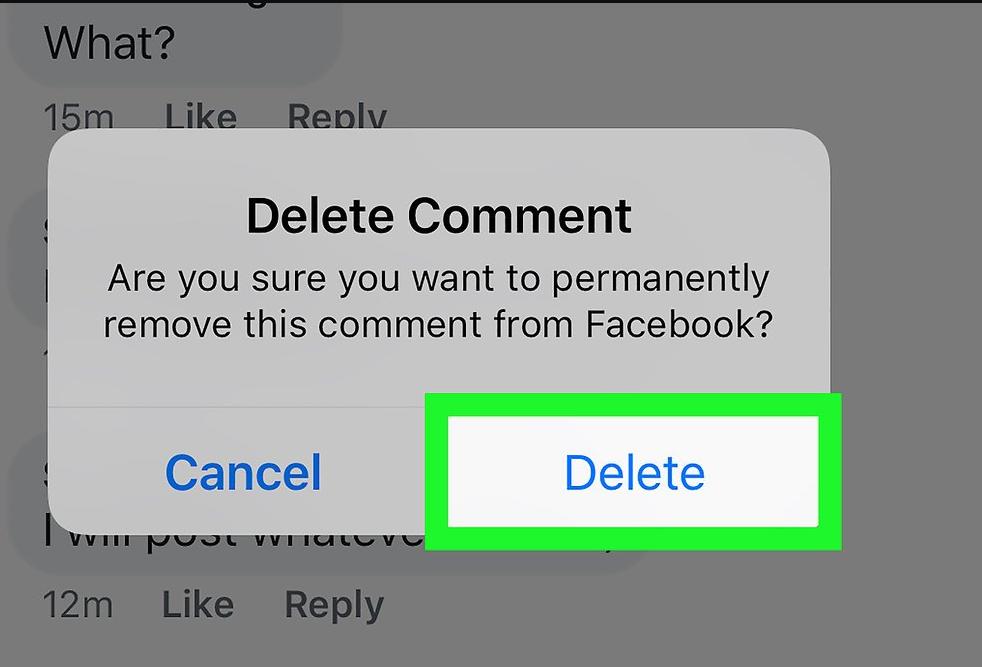 LOS ANGELES – Over the past several months there has been a marked increased frequency of unacceptable comments and hate filled diatribes appearing on various Los Angeles Blade Facebook Page's posts.
These have included transphobic bigotry, homophobic remarks, and ad hominem attacks on other commentators and the staff of this newspaper.
Bear in mind that this is an LGBTQ+ owned and staffed publication whose primary purpose is to serve the greater LGBTQ+ community with news reporting from highly qualified journalists and media partners along with human and community interest stories to enrich the lives of our readers.
The Blade's commenting policy is simple: Keep it civil and focused with the understanding that attacking others WILL NOT be not tolerated, particularly with ANY form of hate-filled rhetoric or messaging.
The staff of the Los Angeles Blade has been deleting and WILL continue to delete comments that violate this policy. Abuse of the policy on a recurring basis will necessitate blocking and reporting a person making those type of comments.
Should America's favorite queer 'aunty' host The Daily Show?
Sign this petition for the very funny Julia Scotti. Please do this for me, so she will stop kvetching about it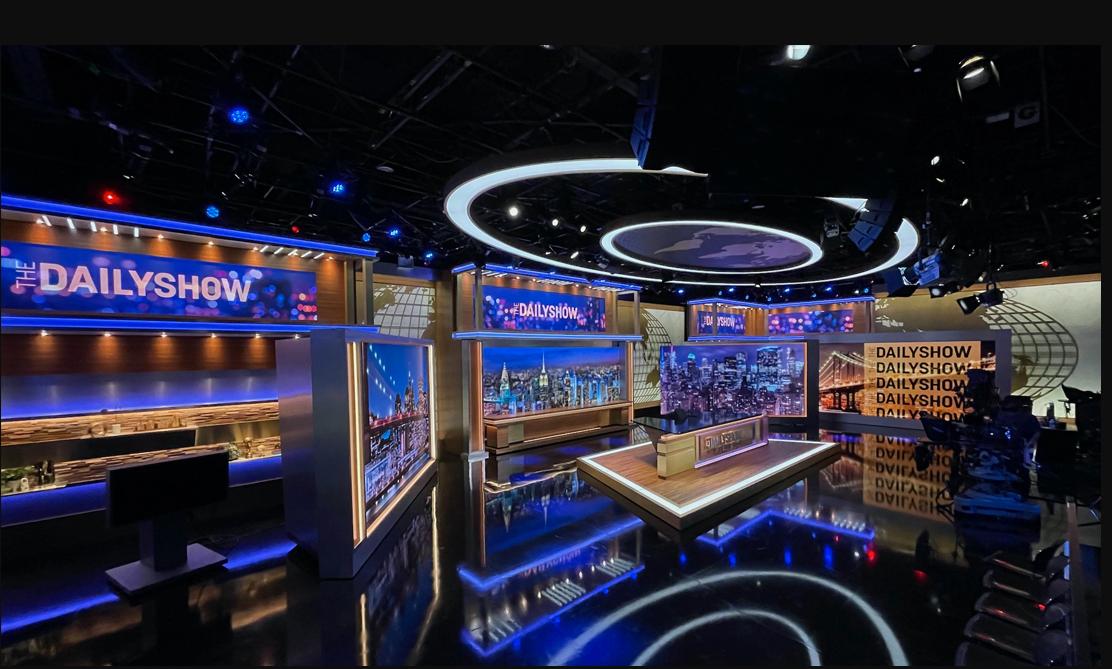 NEW YORK – The Daily Show studio at 733 11th Avenue on the corner of 52nd Street and 11th Avenue is missing a key element these days- a permanent host. While Comedy Central has announced that the show will return to new episodes on Oct. 16 with a new lineup of guest hosts, with plans to install a permanent host in early 2024, the question is who?
The Emmy- and Peabody Award-winning program that examines the day's biggest news stories in politics, pop culture, entertainment, sports and more has always had a comedic flair albeit edgy and now folks in the Tri-State area have put together a Change.org petition to boost their selection.
Comedian Julia Scotti has been earning her dues as a hardworking performer for decades. In fact she entranced audiences in 2016 appearing on Season 11 of the American version of Simon Cowell's 'Got Talent' franchise.
She also has a comedy special on SHOWTIME called "More Funny Women of a Certain Age" and a documentary film on her life, Julia Scotti: Funny That Way" was released in 2021.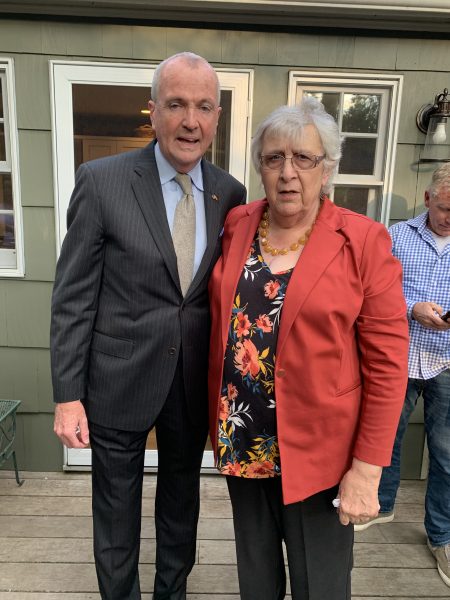 But The Daily Show? Her work as public school teacher and her interactions with the public make her an ideal candidate with the added bonus of a uniquely trans viewpoint. That and some politico types seem to gravitate towards her such as New Jersey Governor Philip D. Murphy now serving in his second term.
Then there's the Italian factor mixed with Jersey practicality which her fans love of course meshed with her trademark humour and quick wit.
Which brings us to the push now with a Change.org petition in a very grass-roots effort to get the "suits" at 733 11th Avenue to hire her to bring her unique signature style to brighten up the set.
Her legion of fans and friends have noted on social media posts:
Sign this petition for the very funny Julia Scotti. Please do this for me, so she will stop kvetching about it.
I do not have cable, therefore no opportunity to see the show…but I am voting my butt off anyway. for you .
In true Republican fashion, my deceased uncle just signed your petition. Even the departed deserve a good – if final – laugh.
My very good friend Julia Scotti is not only as funny as they come, but she has a love for politics, and that would make her perfect for a fill-in slot on The Daily Show. Sign the petiton and lets get Julia on the show. — Just so we are transparent here… I was bribed with homemade meatballs to write this post.
Then Julia added her voice to the chorus:
By now you're probably getting tired of me annoying you to sign the petition asking #TheDailyshow to hire or at the very least audition me as their new host. But there's a reason I'm asking. Actually a few. And I think they are valid.
1. There's a feeling in America that older Americans have less value than their younger counterparts. I can assure #ComedyCentral that I would bring a perspective to the show that has long been overlooked.
2. Trans folks are sorely underrepresented in the media. Maybe it's time to change a little.
3. I'm a successful comedian with a 40+ year track record.
I'm putting this all out there because I need the public to let #thedailyshow know. You all have been so supportive throughout my career, and now I'm asking you to ask anyone you know to sign the petition. If the numbers are big enough, they will listen. I may ultimately not get the job, but they'll know who we are. Thanks again.
Of course Scotti also notes that "I'm only 9 years younger than Joe Biden. If he can be President, then I can host #thedailyshow."
As a fan, a friend, and the editor of one of the largest LGBTQ+ newspapers in the nation I'll also add my/our voice to this effort. (With hopes to get you, the readers, to sign the petition eh?)
Here's where you go folks, just click on the pic!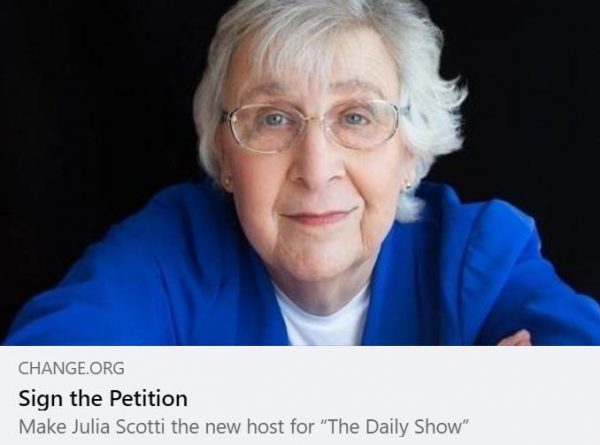 Brody Levesque is a veteran journalist and Editor-In-Chief of the Los Angeles Blade.