Frequent social media use may change young teens' brains
LGBTQ+ youth use social media as an escape or method to connect with others. Study finds frequent use may change young teens' brains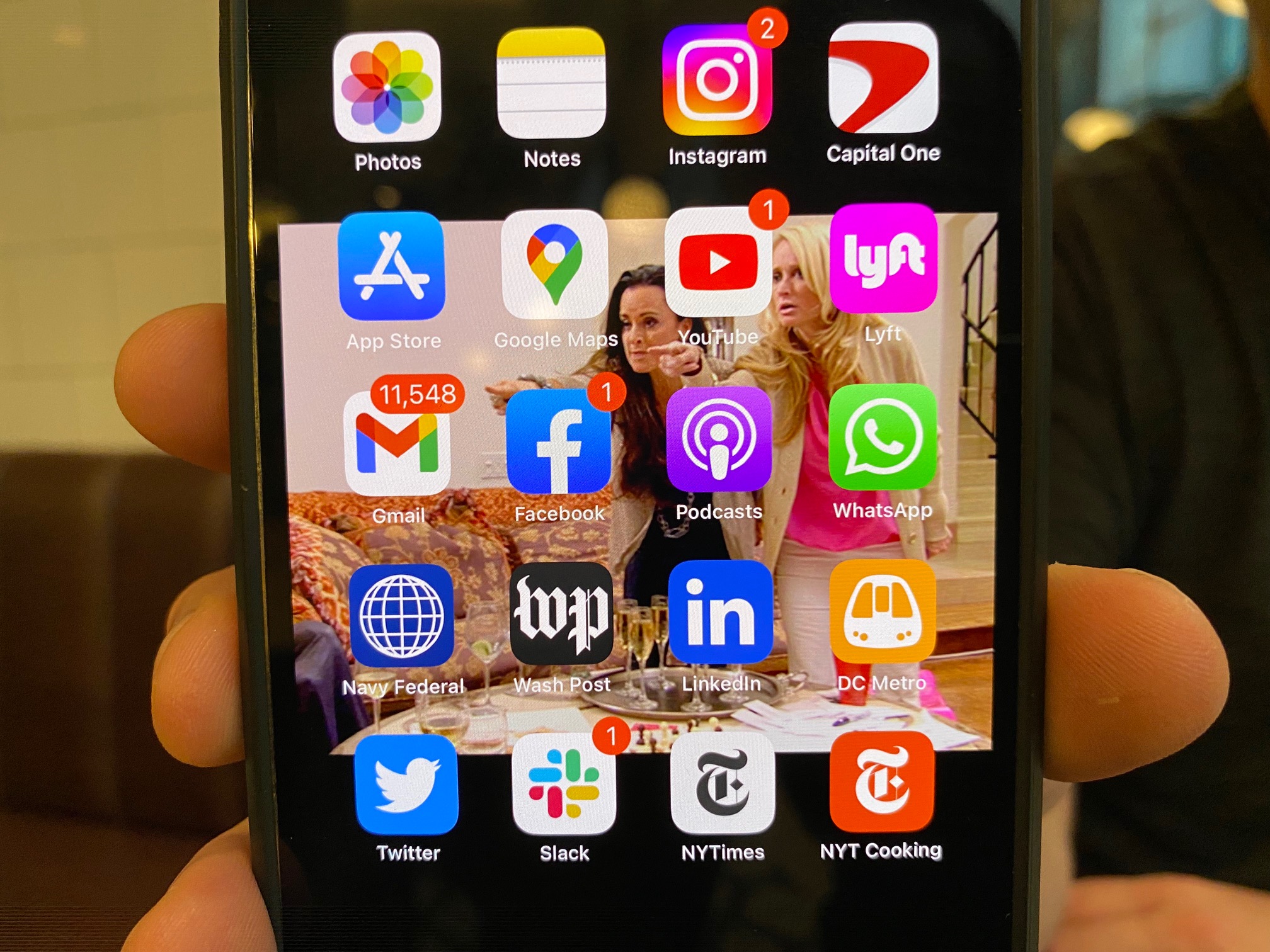 CHAPEL HILL, N.C. – Before the pandemic, Will Larkins said they spent an "excessive" amount of time on social media. But when COVID-19 hit the U.S. – bringing American life to a screeching halt – Larkins saw their screen time reach new heights.
During quarantine, Larkins said, they would spend an average of 10 to 12 hours a day on social media – TikTok, specifically, would garner at least four to five hours of their time everyday.
Larkins particularly found solace in the online beauty community – garnering a sizable following, including high-profile YouTubers James Charles and Shane Dawson. In June 2020, Larkins' social media use even made it to The New York Times, which included their take on the controversy surrounding Dawson and fellow YouTuber Jeffree Star. (The two were facing allegations of racism and sexualizing minors; Charles has also faced backlash, including for allegedly sending nude photographs to a 16-year-old boy and pressuring him into inappropriate conversations on Snapchat.)
"This pyramid system where Shane and Jeffree are kings and everyone else is below them is over," Larkins is quoted saying in The Times article, adding that "the next generation of beauty influencers, it's going to be about artistry and not just drama. People are realizing we need more representation of people of color, Asians and every minority. The beauty world is a place to express yourself. The younger generation understands that better than the older beauty gurus."
Despite the drama, Larkins said that social media made them feel like they "could be this tough, beautiful, strong person that I didn't feel like I was in reality."
"[Social media] was more of an escape," Larkins, now 18, told the Los Angeles Blade. "And because I didn't have friends, I felt like these strangers online – these people I watched on YouTube and the people that communicated with, even just briefly – were my friends or part of my social circle."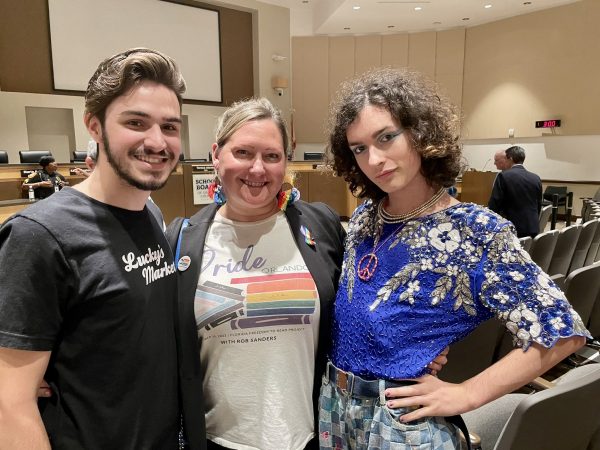 LGBTQ+ youth have long used social media as an escape or method to connect with other queer young people. A study published in the Journal of Medical Internet Research, for example, found that sexual minorities between 10 and 16 years old more often reported joining a group or web-based community to make themselves feel less alone compared to their heterosexual peers.
Research & Studies
However, a recent study by researchers at the University of North Carolina Chapel Hill found that young teens who checked social media habitually – more than 15 times per day – become more sensitive to expected social feedback over time.
"In other words, these teens might become more attuned to social rewards and punishments," Maria Teresa Maza, one of the study's two lead authors, told the Blade.
Researchers tracked 169 public middle school students in rural North Carolina over three years. At the beginning of the study, the participants were asked how often they checked three major social media platforms – Facebook, Instagram and Snapchat – with answers ranging from less than once to more than 20 times a day. Meanwhile, the students underwent yearly brain imaging sessions while completing the social incentive delay task, which measures brain activity when anticipating social feedback from peers.
Notably, the research – published in JAMA Pediatrics on January 3 – also found teens who do not check social media as often become less sensitive to social feedback over time.
"The findings suggest that children who grow up checking social media more often are becoming hypersensitive to feedback from their peers," said Eva Telzer, a corresponding author of the study.
Maza, however, noted that the team of researchers was "unable to make causal claims about these findings." She added, "While we found checking behaviors to be linked to brain development over time, we are unable to say that social media caused this change."
Adolescents, which the study focused on, are at a "unique period" in their brain development, according to Maza. "Teens go through a lot of changes in their brains that help prepare them for the transition into adulthood. And one of these changes is that they start seeking out more social interactions, especially with their peers," she said. "The interesting thing about social media platforms is that they allow teens to have constant access to social feedback whenever they want to, which can be very rewarding to teens."
Though the study didn't focus on LGBTQ youth in particular, young queer people – who use social media at higher rates than their cisgender, heterosexual peers – may be especially vulnerable. According to a Human Rights Campaign (HRC) blog post, LGBTQ youth spend an average of 45 minutes more a day online than their non-LGBTQ peers.
Many LGBTQ+ advocates and researchers say LGBTQ+ youth use social media at higher rates to find people like them. In fact, in a 2019 Center for the Study of Social Policy article, writer Rebecca Torrence said that without the internet, "I would still be struggling with my sexuality today."
"Social media can be a powerful tool for finding safe, affirming spaces and connections online – particularly for LGBTQ+ youth who might not have affirming environments at home or school," Dr. Myeshia Price, director of research science at The Trevor Project, told the Blade.
Maza agreed. "One of the benefits of this, particularly among youth who may identify in ways that differ from their in-person peers, is that they can have access to support and affirmative individuals or systems at the touch of their fingertips," she said, adding that the "increase in support and affirmation has been shown to improve social and emotional outcomes of these teens."
Considering The Trevor Project's most recent research shows only 37% of LGBTQ+ youth identified their home as an affirming space and just over half said the same of their schools, Price said "it makes sense why LGBTQ youth may often turn to social media and online communities in order to seek out affirming and supportive connections and spaces."
There is a flip side, however. Though online communities can be a source of affirmation for LGBTQ+ youth, they can also be a source of bullying and harassment. The Trevor Project's 2021 National Survey on LGBTQ+ Youth Mental Health found more queer young people reported social media having a positive impact on their mental health, 96%, than negative, 88%. Still, the overwhelming majority of LGBTQ+ youth see social media's pitfalls.
But what, if anything, can be done?
Some say young teens shouldn't have access to social media platforms at all. U.S. Surgeon General Vivek Murthy said last month that he thinks 13 – the minimum age to join major sites like TikTok, Instagram, Facebook and Twitter – is too young.
"It's a time where it's really important for us to be thoughtful about what's going into how they think about their own self-worth and their relationships and the skewed and often distorted environment of social media often does a disservice to many of those children," Murthy told CNN.
Murthy continued to say that "if parents can band together and say, you know, as a group, we're not going to allow our kids to use social media until 16 or 17 or 18 or whatever age they choose, that's a much more effective strategy in making sure your kids don't get exposed to harm early."
Mitch Prinstein, a co-author of the UNC-Chapel Hill study, agreed that "most adolescents begin using technology and social media at one of the most important periods for brain development during our lifetime." However, he didn't place the sole onus on parents, adding that policymakers must also understand "the benefits and potential harms associated with teen technology use."
When asked what policymakers could do about this issue, Maza said she could not offer recommendations based on the recent study alone. However, as an expert researcher in the field, Maza noted how important it is to "engage in conversations with teens themselves to better understand their unique experiences online."
"Given the highly self-selected and individualized nature of social media platforms, teens can engage in different behaviors and have distinct experiences online," she said. "For this reason, it is important to include teens in conversation to better understand how they are spending their time online and how we can best support their healthy media use."
In terms of LGBTQ+ youth, specifically, Price pointed less to policies surrounding social media use and more to the record amounts of anti-LGBTQ+ legislation seen in statehouses across the country in recent years.
Legislative attacks
In only a little over a month into 2023, the American Civil Liberties Union (ACLU) has already counted over 250 anti-LGBTQ+ bills – many targeting the lives of queer youth, from sports to healthcare to the classroom. In fact, according to the ACLU, the majority of the legislation, 120, targets schools and education. In second place, with 82, are bills seeking to restrict LGBTQ+ healthcare, mostly transition-related services for trans minors (some lawmakers have even started to target trans adults, as well).
Late last month, Utah Gov. Spencer Cox, a Republican, signed into law a bill that bans minors in the state from receiving gender-affirming care – the first such measure signed this year. It was somewhat of a departure for Cox, who was celebrated last year for vetoing an anti-trans sports bill.
"I always try to err on the side of kindness, mercy and compassion," he wrote in his veto letter. "I also try to get proximate and I am learning so much from our transgender community. They are great kids who face enormous struggles."
In a statement, Cathryn Oakley – the HRC's state legislative director and senior counsel – said Cox signing the anti-trans healthcare bill "has directly placed the LGBTQ+ youth he previously claimed to want to protect in harm's way."
"Politicians with no medical training and no real understanding of the harmful impact these bans have on transgender people should have no say in how best practice, age appropriate care is delivered," she added.
Cox, in a statement issued announcing his approval of the bill, argued "pausing these permanent and life-altering treatments for new patients until more and better research can help determine the long-term consequences" was necessary. Many major medical groups in the U.S. – including the American Medical Association, the American Psychiatric Association and the American Academy of Pediatrics – support gender-affirming care for minors and oppose legislation aiming to restrict it.
"While we understand our words will be of little comfort to those who disagree with us, we sincerely hope that we can treat our transgender families with more love and respect as we work to better understand the science and consequences behind these procedures," Cox said.
The legislative attacks aren't going anywhere, either. Terry Schilling, the president of the conservative American Principles Project, told The Times in a Jan. 25 article that anti-LGBTQ+ bills are a "political winner."
Furthermore, many states across the country already have anti-LGBTQ+ measures in place. According to the Movement Advancement Project (LGBT MAP), six states have laws on the books that censor discussions of LGBTQ+ people or issues in school; four states ban or restrict best medical care for trans youth; and 18 states prohibit trans students from participating in sports consistent with their gender identity. The group also rates 21 states "low" or "negative" for their LGBTQ+ policies.
These policies affect the mental health of LGBTQ+ youth, according to The Trevor Project – and it even affects how they are treated. The recent poll found 86% of trans and nonbinary youth said recent debates around anti-trans bills have negatively impacted their mental health; 75% of LGBTQ youth say that both anti-LGBTQ+ hate crimes and threats of violence against LGBTQ+ spaces often give them stress or anxiety; and 45% of trans youth experienced cyberbullying.
"The harmful rhetoric and vitriolic debates surrounding these bills, and the confidence they give people to make anti-LGBTQ+ remarks in public spaces, are being felt online and taking a negative toll on the mental health and wellbeing of LGBTQ+ youth," Price said.
So in addition to ensuring that online communities are safer and more supportive of LGBTQ+ youth, Price also urged policymakers to "pass legislation that protects and uplifts LGBTQ+ young people's mental health and wellbeing."
Larkins uses social media as a tool, limiting their usage
Larkins' online life has changed dramatically since the days of pandemic-induced lockdowns, they told the Blade. Last year, Larkins found themselves in The Times again – but not over internet drama. Instead, their appearance was as a guest writer, explaining how Florida's infamous "Don't Say Gay" bill will hurt teens in the state. (Republican Gov. Ron DeSantis signed the legislation, limiting classroom discussions about sexual orientation and gender identity, in March 2022.)
"I have come to realize that those who have been so openly hateful toward me often knew little about the queer community — they thought being L.G.B.T.Q. was a conscious choice," Larkins, the president and a co-founder of the school's Queer Student Union and one of the organizers of a mass student walkout over the bill, wrote in the essay. "Education didn't just give me a sense of self worth but also the knowledge of a community and lifeline there for countless young people."
Reflecting on their social media use, Larkins said they felt like their phone "was pulling me away from moments I was having in my real life." It was something they became aware of around the time their essay was published in The Times.
"I was spending more time with mature people who would go to dinner, go get coffee, and they wouldn't be on their phone," Larkins said. "They'd be present with the person who's in front of them. And I'm a high schooler still addicted to my phone like everyone else, so I would be the only one who would check their phone at these more sophisticated events and things."
I started noticing [my phone] was pulling me away from these moments, and it was a source of stress," they added. "It really just came together for me."
Larkins also realized that social media was "fake," they said. "I had a persona [online]; I was just fake," Larkins said.
The final breaking point was during Larkins' spring break last year when they were reflecting on their phone usage. "I looked back at how much time I'd wasted," they said.
Now, Larkins uses social media as a tool, limiting their usage to their laptop. "I started cutting down," they said. "I completely deleted TikTok, and I started setting a time for myself to check my social media."
That made Larkins have "think of things to do," they said. "I discovered so much about myself, about things that I liked about myself, about skills that I had, things that I was interested in, places in my neighborhood that I'd never explored," Larkins said. "I was bored, and I let myself be bored – which is terrifying that kids just don't have that anymore."
APAIT: Positively impacting LA's underserved communities
One of the main functions of APAIT dealing with sex trafficking is not limited solely to members of the LGBTQ+ community
LOS ANGELES – A beacon of hope for underserved vulnerable communities of LGBTQ+ adults in LA can be found in a non-descript almost fortress looking concrete high-rise office building located at 3055 Wilshire overlooking Koreatown.
The offices of the Asian Pacific AIDS Intervention Team (APAIT), whose stated mission is to positively impact the quality of life for those medically underserved communities, is a labyrinth of meeting and counseling rooms, art therapy spaces, offices, and a large, private, outdoor patio for events. The walls are lined with posters of inspirational banners like "Heroes Work Here," as well as breakdowns of case studies on sex trafficking, mental health, and addiction.
With the Koreatown location plus offices in Orange County, APAIT's work focuses on the quality of life for vulnerable people experiencing behavioral health challenges, housing insecurity, and who are at-risk for HIV/AIDS.
"I know the lingo everyone uses is BIPOC," Jury Candelario, a licensed clinical social worker and the Executive Director told The Blade. "But for us, we say communities of color. Even in our staffing, we try to reflect our consumers. This is how we roll. This is our mission and we have to reflect the community that we serve."
Candelario explained that APAIT started thirty-five years ago with a focus on the HIV/AIDS crisis.
"We started out really grounded in the work of HIV/AIDS primarily addressing grief counseling for gay Asian men," said Candelario. "Many of these men died alone from HIV/AIDS because most of their families didn't even know they were gay let alone they were dying from the disease."
Overtime, APAIT expanded their services not just to HIV/AIDS, but to a broader range of sexual health issues. APAIT deals with a range of issues not just impacting gay men but those that impact the larger queer community.
"The core pillars of APAIT services are sexual health, behavioral health, housing, forensic treatment, which is basically for folks who are coming out of jails in prison, and human trafficking," Candelario emphasized.
A Broken system
Even with four different offices and seven different housing sites, the organization often has to outsource resources due to the high need for their services. Jazzmun Nichcala Crayton, Associate Director, told the Blade that the American socio-economic system is in large part to blame.
"They say the system is broken," said Crayton, "but no one really knows how to navigate the system. Plus, the system was never designed with people of color in mind, so you are asking us to perform at a level and to perform in ways that we were never trained or designed or had the opportunity to. We were never given access to that information."
Crayton explained that the system often produces broken homes, especially within at-risk communities of color, leading to a cycle that can often feel impossible to break.
"If your mother was in survival mode, and she was a single parent, and you are coming up through that system and that way of life, the only way you're going to break the chain is to break the chain yourself. It is very difficult for a child to make that shift. Already they are familiar with poverty, they are familiar with not having. That's not the story for everybody, but that's the story for a lot of people. You see it a lot," Crayton noted.
"If you don't have all those dynamics like a mother and father, making a certain amount of money to provide for a family, that causes a lot of problems. A lot of times, you see Caucasian counterparts where the mother does not work, and she gets to stay home and be the caregiver and nurture the children. But even that is changing in our society. More and more often, the parents are out of the home. Children end up raising themselves and end up fending for themselves because everyone is trying to make money so that they can live a certain way."
"But can you imagine people of color with more than one child? Often, especially in Black families, the father is absent for whatever reason, so the mother is the matriarch, running the entire household, trying to work and go to school and provide for children."
"People use this term 'strong Black woman,' but Black women don't want to be strong all the time. Women don't want to be strong all the time," she added.
According to a pre-COIVD survey by the Williams Institute at the UCLA School of Law on Victimization Rates and Traits of Sexual and Gender Minorities (SGMs) in the United States, SGMs are at greater risk of experiencing violent crime than their white cisgender heterosexual counterparts.  
The Williams study showed that LGBTQ+ people were nearly four times more likely than non LGBT people to experience violent crime. The odds of experiencing a violent victimization were higher for SGMs than non-SGMs .
SGM persons experienced more criminal victimization than non-SGM persons. SGMs experienced 71.1 violent victimizations per 1,000, compared to 19.2 per 1,000 among non-SGM persons.
SGMs had a higher rate of serious violence, defined as rape or sexual assault, robbery, or aggravated assault, than non-SGMs, including higher rates of violence involving a weapon and violence resulting in serious injuries. 
"There have been increased attacks in the Asian community," acknowledged Candelario. "Unfortunately, I would say hatred got bigger with COVID-19 and how it was blamed essentially on the Chinese community by the last administration. It [coronavirus] was called 'the China flu,' so there's definitely a lot of that influence in that." 
APAIT offers self-defense classes as part of their program to help women who find themselves the victims of attacks. The staff are also encouraged to take these classes. As Candelario pointed out, "No one is safe. We are all at risk."
While the rise in hate crimes has propelled the self-defense program, the classes initially started after a group of trans women were conducting a makeup class for gender representation at APAIT. The class itself was broken into and robbed, leaving the women defenseless and scared. 
When asked why queer people of color are so often particularly affected in statistics like those from the UCLA study, Crayton said that she blames the social dehumanization of queer people within society. 
"We get dehumanized on a daily basis," said Crayton. "Our humanity is laughed at. It is ridiculed. There are policies in place all over America to prevent us from even trying. We don't even get a chance to try as a whole."
"We are very special here in California. We have different dynamics, but some of our siblings in other states are limited by the law. They can't do a Drag show anymore in Tennessee. I mean, what is that? Why is that important? Our purpose is to educate to bring these people up so that they can go out in the community and provide for themselves."
Candelario added that words like "faggot" and "groomer" which are deeply ingrained in right-wing rhetoric, help to propel this dehumanization and so should be eradicated.
"I think we have to watch trauma informed language," said Candelario. "The words that we use impact how people are perceived."
Sex Trafficking
One of the main functions of APAIT dealing with sex trafficking is not limited solely to members of the LGBTQ+ community. The organization often serves cisgender women in an industry that is notorious for acting as a sex trafficking cover.
"About two decades ago, we got into working with massage parlor industry," said Cadelario.
According to a 2019 survey by APAIT, women often chose illicit massage parlor work from a very small number of employment options. Some women described being coerced or deceived into this work, but most women said that they chose this work as their best alternative.
Among limited options on the positive side, the pay was higher than in other industries, and could provide opportunities for self-employment. On the negative side, they were at risk for physical abuse, HIV and other STI's, and mental health problems such as isolation arising from stigma. The risk of violence from clients and owners and robbery in this cash-based industry and possible arrest fines and jail were also threats, as was deportation in the case of undocumented immigrants.
Human Trafficking Indicators according to the U.S. State Department include:
Living with employer.
Poor living conditions.
Multiple people in cramped space.
Inability to speak to individual alone.
Answers appear to be scripted and rehearsed.
Employer is holding identity documents.
Signs of physical abuse.
Submissive or fearful.
Fear of arrest stops many women from coming forward. Fear of arrest almost always superseded fear of robbery or assault in a pre-Covid study. Many women were reluctant to seek police protection. Women who did not read or speak English were often unaware of what was happening after their arrest, leaving them vulnerable to predatory laws or those posing as lawyers, both in their criminal proceeding as well as their immigration cases.
Nan Ding, the Senior Clinical Program Manager runs the APAIT pilot related to sex trafficking alongside Candelario. She is a also a licensed clinical social worker.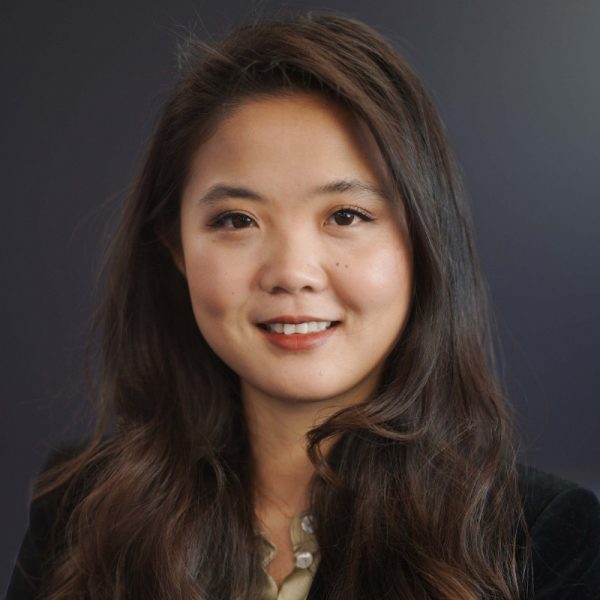 "It started out with a court order program," she explained. "This is mainly for people who work in massage parlor work, who were given a citation for suspicion of prostitution."
This citation is part of what is known as a diversion program. Pretrial diversion programs in the state of California allow defendants who are eligible to avoid serving jail time as long as they complete treatment and education courses.
"We provide sexual health education and resources and mental health," Ding told the Blade. 
English lessons are also crucial to rehabilitating these women.
"Given the demographic of people who come to us through this program, many of them do not have the ability to speak English. All of them are immigrants, so we connect them to one of our social services which help them to live sustainably on their own."
While some success stories do exist, Ding explained that it can often be years before these women are properly rehabilitated. 
"To be honest with you, it has been quite challenging," said Ding. "Because they don't have degrees and they don't speak English. We encourage a lot of them to go through cosmetic training so that it's less risky for them, and it brings better income for them. A lot of them end up doing administrative work. One of my clients is now working at an acupuncture clinic at the front desk."
Ding said that many of these women come here under false pretenses in hopes of a better life, only to be duped and stuck as pawns in sex trafficking rings. 
Ding gave an example of one client in particular: "She went through trafficking in Taiwan through here she tried to escape. She came here, thinking she was going to be put her through nursing school to be an RN but the moment she landed here she was sent to be a sex worker."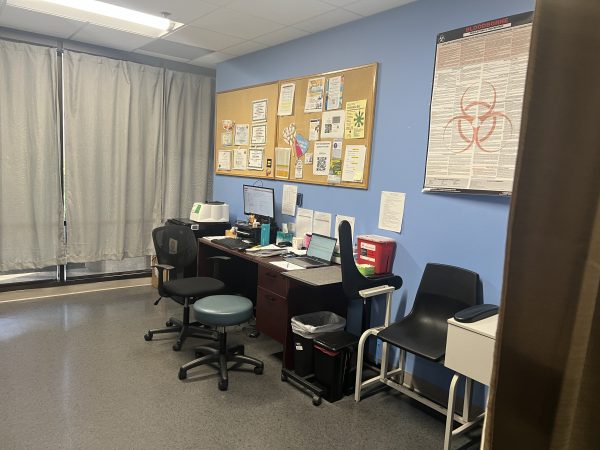 "This happens more often than you think," said Candelario. "The sad part is this is a whole international syndicate of illegal organizations that run this human trafficking. We are definitely not saying all massage parlors are, but many are fronts for human trafficking not just human trafficking in the sense of sex work and/or labor trafficking. A lot of these people are recruited under the pretense that they are going to have work or schooling here. They prepare all their paperwork and documentation to get here legitimately, but once they land here, those documents are still with the syndicates not with those folks who were brought here. Essentially, they are trapped."
"They are trapped once they get here. They don't have any other recourse because this is their livelihood now. This isn't just isolated in Asian communities it's happening in central American communities too. It's everywhere. Eastern European communities as well. Unfortunately, we also see these horrible stories of fourteen and fifteen-year-old children, young girls, being kidnapped here as well. Colored communities and foreign communities are vulnerable too as are communities without privilege and opportunities and education. The people who brought you here are the people you are supposed to be trusting for this 'American dream,' which ends up being an American nightmare,"  she added.
Candelario also made it clear that APAIT does not condemn sex work as a legitimate form of employment. The problem lies in deceit and forced labor.
A Success Story
Those seeking help come to APAIT through a variety of ways. Many are found by APAIT  on the streets through their grassroots program "Midnight Stroll."
The Midnight Stroll and After Hours Café was launched by the Asian Pacific AIDS Intervention Team in January 2017 in collaboration with the Los Angeles Transgender Advisory Council and The Wall Las Memorias Project, along with support from then LA Councilman Mitch O'Farrell, the Los Angeles Police Department and several community partners.
Under the program, volunteer outreach workers walk along Santa Monica Boulevard, from Vermont Avenue to La Brea Avenue, to provide water, food, and clothing vouchers, while also promoting HIV testing and other services. The program also provides some emergency shelter beds.
"When I started," said Candelario, "I remember doing this kind of outreach and grassroots work. At the time, our main focus was ending the crystal meth epidemic. We were health educators, promoting health reduction systems to reduce crystal meth use. It's about meeting the clients where they are."
Many clients come to APAIT when they have nowhere else to turn. 
"We had a client come in off the street with a sheet on her head and dirt on her face," said Crayton. "She came from Alabama. She was ostracized and criminalized for being trans there. She had been kicked out of her home. She made her way up to California, which was complicated because she had no support system. She came here just hoping that the community would be able to guide and support her."
"When she came to us, she had nowhere to go and she didn't want to sleep between the buildings anymore. We were able to house her through a private organization immediately in South Los Angeles. Mr. Jury was generous enough to pay for her to stay there where she developed under our care."
"She kept coming back to the office and participating in our programs. She had access mental health with her behavioral health counselor. She actually started interning somewhere at some point and from there she did so well she was able to obtain and sustain her own apartment. Because we were able as an organization to come together and surround this particular client with support and guidance and love, she was able to stand on her own two feet."
"Now she is providing services for the community. She is going the kind of work that we are doing, and she is back in school studying to be a therapist. She was even honored by Laverne Cox, who gave her an award saying that she was a pillar in the trans community coming from such extreme circumstances in life."